*You may find affiliate links for things I love! At no extra cost to you, I could receive a small commission if you click and buy thru my links. Thanks! ~Coppelia
If you're a fan of all things Disney, you're probably ready for the new Disney+ streaming service! It launched today, Tuesday, November 12, 2019! And my daughter and I got a special preview at Disney Springs this past weekend! We got to screen the new Christmas movie, Noelle, exclusively on Disney+! Anna Kendrick plays the main character, Noelle, who just so happens to be Santa Claus' daughter. It's a VERY Christmas-y movie, full of heart & laughs! But as a Christian mom, it also gave me a few things to discuss with my 9 year old daughter.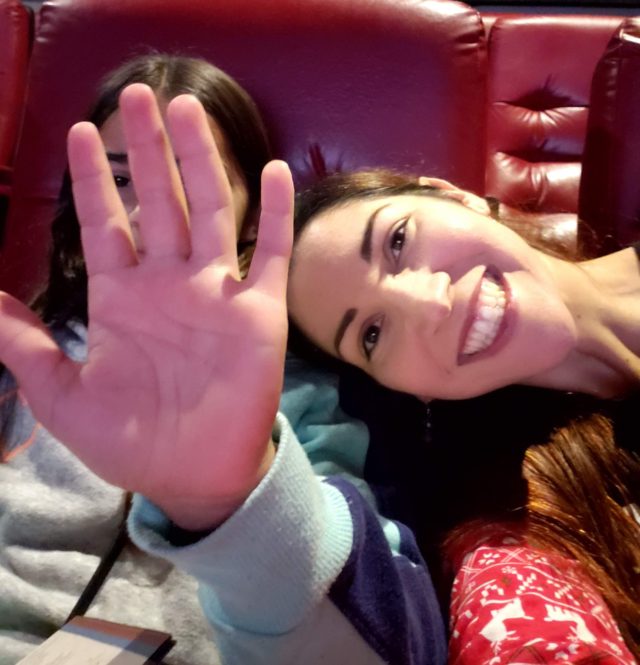 A Christian Mom's Take on the New Disney+ Exclusive Movie, Noelle!
My daughter and I loved our mommy-daughter date to Disney Springs for this movie screening! We even got some Disney swag, including Magic Bands we can use as Annual Passholders to the Disney parks, thanks to the Disney Parks Blog! WOW!
This Disney+ exclusive Christmas movie, Noelle, made us both laugh (and yes, it made me cry!) It was a lot of fun, but it also had a few things that, as a Christian mom, I wanted to discuss with my daughter.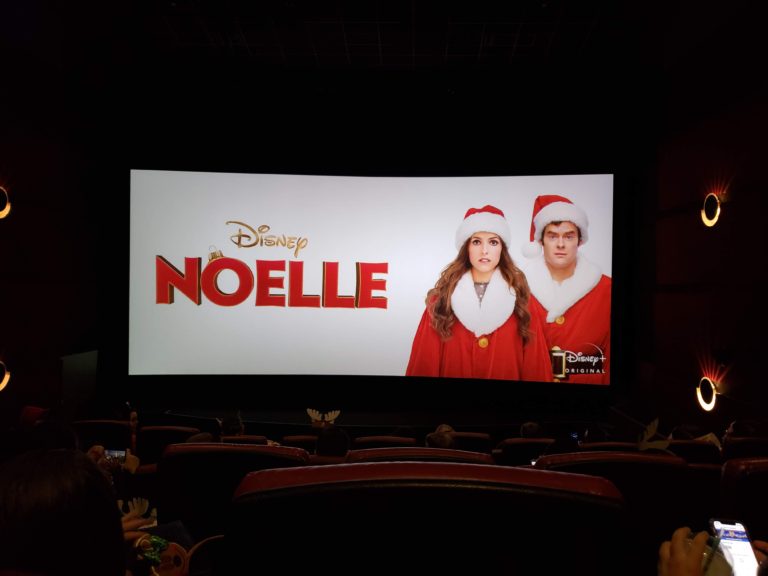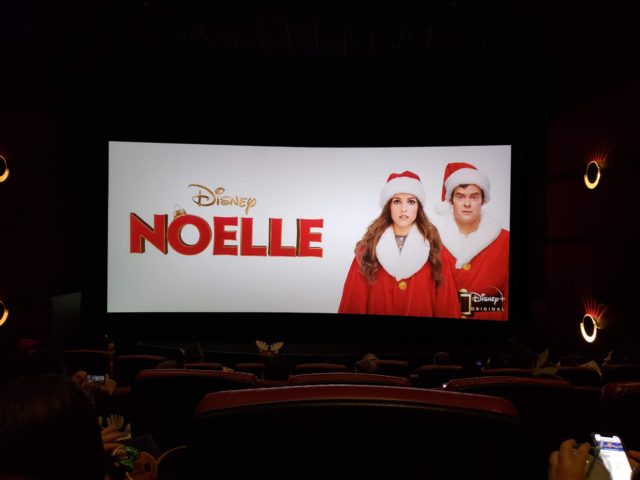 Oh my Garland!
I know many Christians who are not fans of the expression "Oh my God," as they consider it taking God's name in vain. In "Noelle," characters say "Oh my Garland" instead, which I thought was kind of hilarious!
The nice guy is a buddhist.
There is a scene in "Noelle" where two characters are looking for someone "nice" (not naughty). One person is singled out and they do, in fact, turn out to be nice. The movie makes clear that this nice person is buddhist. As a Christian mom, I want my daughter to grow up knowing that we can find nice people in any religion and any country around the world! But I loved this opportunity to chat with my daughter about what that means to our family. We can respect people of other religions, love them as Jesus calls us to love, but understand what we believe and why it's different.
What's wrong with yoga anyway?
If you ask many Christians, you'll find that some have issues with the practice. This article explains why Christians should not practice yoga. I don't think I'd ever talked to my daughter about why (or why not) we should practice yoga as Christians. I personally have enjoyed yoga classes (at the YMCA), including aerial yoga (SO fun!) In my honest opinion, there is nothing that goes against my belief in Jesus when I'm hanging on aerial silks, trying to let go of stress. I actually found that leaning into the silks helped me think of how I should let go and trust the Lord and not my own strength!
I run occassional 5ks and yoga stretches can be great for runners, so there's that, too!
However, if, as a Christian, you agree with the above article and prefer to stay away from Yoga, you may not enjoy how much yoga is part of the movie, "Noelle." One character decides to abandon the calling or expectation his father had given him because he discovered that he found true joy in yoga. Again, that's not necessarily a "bad thing," but I felt it worth discussing with my daughter.
The homeless shelter at a church that warmed my heart … and brought tears to my eyes.
It might help to share a bit more about me if you haven't picked up on it yet. I'm a Christian mom who LOVES Christmas! I love everything about the holiday — celebrating the birth of Jesus, reading the story in The Bible, in Luke, chapter 2. One of my favorite scenes in the Charlie Brown Christmas movie is when Linus recites that scripture. I love Candlelight services at church on Christmas Eve. And I love Jingle Bells, Santa Claus and reindeer! All of it makes me so happy! But when a Christmas movie takes out every connection to Jesus, I tend to get sad because we're missing the whole point. I was happy, however, that in this new Disney+ movie "Noelle," church isn't removed completely. That alone almost almost made me cry!
It seems like sometimes our world works really hard to remove mentions of Jesus in anything — no Ten Commandments, no praying in schools, no Christmas. That honestly makes me sad. If we loved God and loved people more, I believe we'd be better off. If we prayed for and cared about each other more in school, I think we could experience more joy and peace. And if we truly celebrated the hope of a new life and salvation in Christ at Christmas, I feel like we'd have more light and less darkness in our world.
Certain special scenes in Noelle take place inside a Christian church that serves as a homeless shelter and it really warmed my heart. There's a meaningful connection to a young deaf girl and her mom. There are "prayers answered" and Christmas wishes granted. And there's another scene in the movie where we're reminded that people are hurting at Christmas. Part of how we should celebrate is by reaching out to those in need. AH, this Christmas-loving Christian mom's eyes filled with tears during a few of those special moments in Noelle.
Would I recommend the new Disney+ movie "Noelle"?
To be honest, yes, I recommend it! I enjoyed "Noelle!" It's a fun, family-friendly holiday movie! I also would encourage you, if you're a Christian parent, to discuss your beliefs and any concerns with your kids. Explain to them why you have concerns about yoga, other religions, etc… I appreciate that my Christian parents, Camille & Emilio, did this with me growing up. It helped me become a curious Christian. A Christian woman and mother who asks questions and digs deep for truth. And I hope the same for my children.
May we be Christians who love Jesus, love those around us, disciple those in our care and are salt and light in this world! Now, pass some hot chocolate and let those Christmas lights twinkle!
And if you watch Noelle on Disney+, let me know what you think in the comments below!
Laughing thru life,
Coppelia