*You may find affiliate links for things I love! At no extra cost to you, I could receive a small commission if you click and buy thru my links. Thanks! ~Coppelia
What if I told you this is the PERFECT week to plan a date night … would you agree? Or would you say no because you've been really busy and he's out of town. Maybe next week. But the kids have stuff and the church women need you for the potluck and now you have to wash your hair and the dog ate your homework. Wait, what?! I think you get the picture. No week is ever truly going to be the perfect one for date night. That's why THIS week your challenge is to plan a date night (or friends night)!
This is part of the 28 Day Challenge to Fill Your Home with Love!  If you haven't joined us yet, you can easily do it here: 
Today is Day 13 of the Challenge: Plan a Date Night this Week!
I will be the first to admit that when my husband and I became "mom and dad," we were 100% sure that we were going to keep our love alive. We were NEVER going to take each other for granted. No, we were not going to ignore each other because we were too busy with the kids. Not us! And of course we were always going to make sure that we were each other's priorities. They say that is one of the keys to a healthy marriage, healthy kids and healthy family.)
Plus, you see Chip and Joanna Gaines do that, so it works, right? (wink.)
Um, that was all before we were consumed with an infant that demanded 100% of our attention. It was a rude awakening for us as new parents, even though we thought we were prepared. Our life became baby and all that comes with it:
late nights with a newborn
crying
learning to breastfeed
lots of diaper changes
facing challenges
multiple doctor's visits to weigh the baby because he's not gaining weight
mom's painful recovery from a c-section which added to the stress …
… and then, the beautiful moments come. Very few things can compare to those moments when I'd glance and see the love of my life cradling our newborn son … and later our newborn baby girl. The realization that you've been blessed beyond what you could ask or hope for is breathtaking. Those are the moments where you feel more love than you'd ever felt before.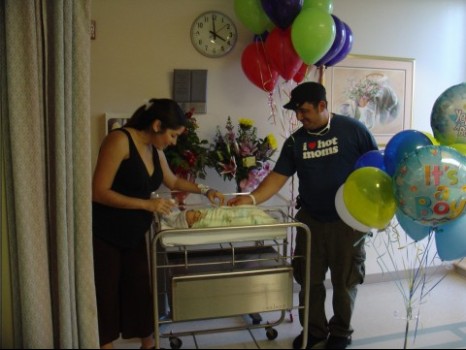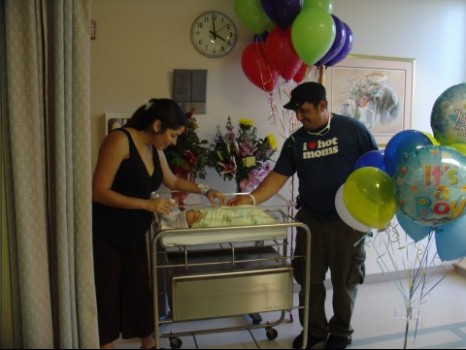 Whether you had a beautiful start to your home life, or it's been kinda rocky until now, we want to fill our homes with love. And there are different seasons of love! (That's a great song, too! LOL!) We can fill our homes with that excited newlywed kind of love when we first get married. Later, we might experience more of a protective parental love. As the kids grow, the home is filled with that family kind of love, full of fun and laughter! But honestly, the busyness of life threatens to drown out all that love and fill it with impatience, stress, annoyance and strife.
So that leads us to today's challenge. Sometimes, the best thing to do to fill your home with love is to take it back to the beginning. Grab your calendar. Text your honey. And plan a date night.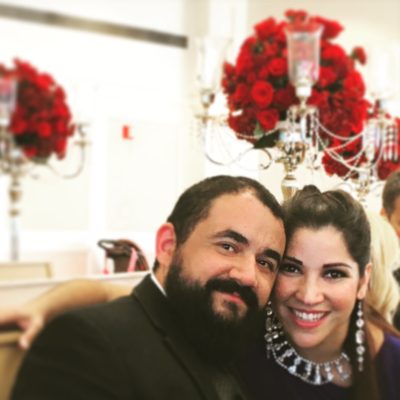 Remember the love that you've shared when you first met … when you became parents … and as you've grown.
If you have a "better half," let's take the time this week to appreciate them and show them maybe a little more love than we've been showing in the midst of our busy lives.
Our relationships will grow stronger and our kids will benefit from having a loving mom and dad … who are loving each other well.
And just in case you need some Date Night ideas, here are a few on my hubby Adam & my favorites!
Adam & Coppe's 7 Favorite Date Night Ideas!
Go out for dinner to your usual favorite restaurant, or …
Pick a NEW restaurant to try together!
Grab coffee or dessert (although this is more for me than for him! Lol!)
Buy tickets to a Broadway show (those are usually for special Anniversary or Birthday dates!)
Go to a concert together!
Browse a bookstore (while they still exist! Lol!)

When our kids were a bit younger, we loved going to Barnes and Noble for a few uninterrupted late afternoon hours, chatting, enjoying coffee and checking out some books and magazines. We would get a babysitter during naptime and it worked out perfect!

Walk around a large store, mall or outlet!

No joke! Especially when the kids were little, it was a TREAT to simply walk around, just the two of us. Adam actually enjoys browsing and shopping! Some of our favorites include TJ Maxx, Home Goods, At Home, Home Depot … and I especially don't mind Lowe's when they break out ALL the Christmas decorations! Lol!
Now it's YOUR turn! Please share some of your favorite date night ideas in the comments below!
Laughing (and loving) thru life,
Coppelia