*You may find affiliate links for things I love! At no extra cost to you, I could receive a small commission if you click and buy thru my links. Thanks! ~Coppelia
My hubby Adam and I had a fairytale Disney Honeymoon back in 2004.
One of our favorite memories was a romantic dinner at Epcot's Coral Reef Restaurant. Our server was AMAZING! He treated us like royalty, bringing out duck and lobster dishes … it was a royal splurge and we enjoyed every last bite! Oh, and the dessert with a sugar glass seahorse was the glass slipper wrap up to a magical night.
That first year we were married, kicked off in the best way possible (I mean, we were at Disney World!) #HappiestNewlywedsEver!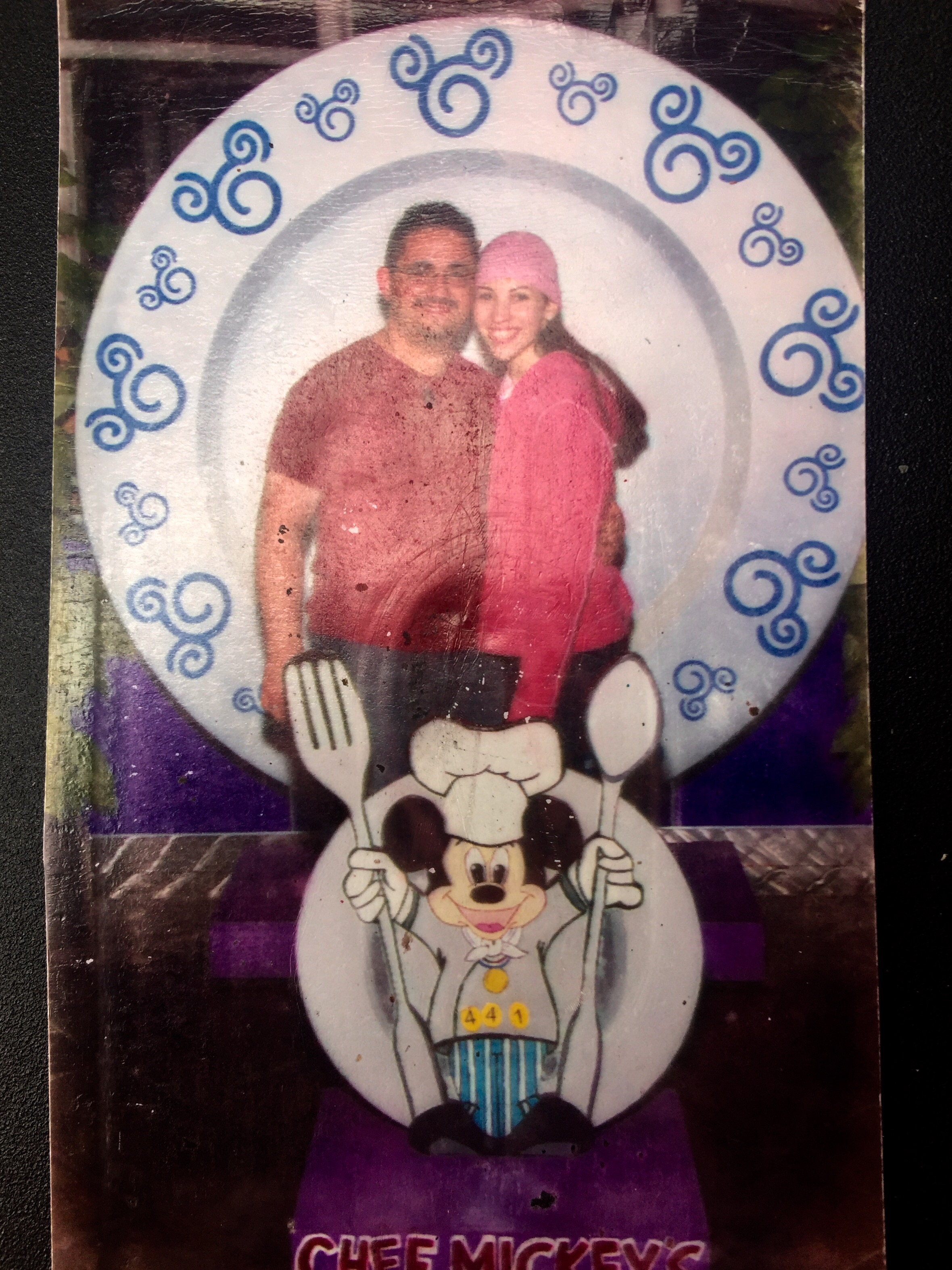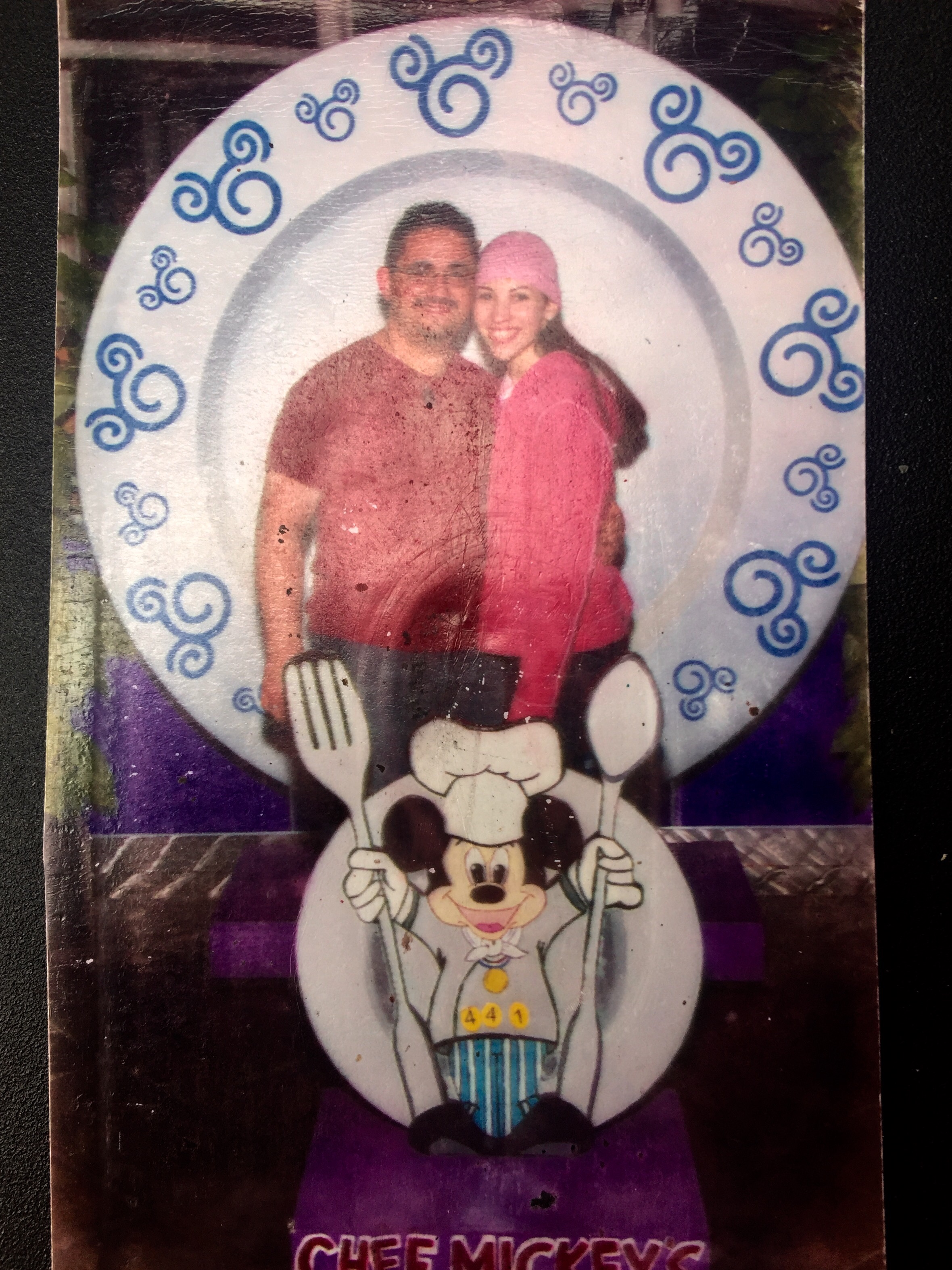 But just 11 months later, my hubby landed in the hospital after having a grand mal seizure. I was with him when it happened and, having never seen anyone unconscious on the floor after a seizure, I was terrified. I tried to pray, but words wouldn't come out. It was more a cry to God for help. I thought my prince, the one whom I loved deeply, could die.
Our faith in Jesus is strong, but even when your faith is strong, it can be shaken. Thank God, He kept us strong.
He surrounded us by what seemed like a million friends who prayed for us, encouraged us and literally were by our side through this time (Stacey, Joel, Brenda: we'll never forget how you showed up at the hospital so quickly!)
Adam had a miraculous surgery and recovery. I don't use those words lightly. The doctors for weeks, looked at MRI and CT Scan results and told us it looked like a high grade malignant tumor. They had to take it out and, after the pathology reports came back, we'd decide on what the next steps could be. They warned us that he could lose memory (of our wedding and honeymoon???) He might take at least 12 months, one full year, to recover. And we were given a whole list of not-so-desireable potential side effects and possible results of surgery to your brain.
So what was the miracle? It was a BUNCH of miracles! Thank you, Jesus!!!
The tumor turned out to be benign. Adam was out of surgery, and 30 hours later we were discharged from the hospital. A few days later, we were staying at my aunt Jeannine's house in Florida (a God-thing that she happened to be living close to the hospital where Adam had the surgery). We went to the mall. THE MALL! Just walking around, a few days post-Gamma Knife and a craneotomy. WHAT? Only God. And a week later, our friend Jaime (who has since gone to Heaven) invited us to his home in Orlando, about 4 hours away, and took us to Sea World and Epcot.
I can tell you, being at Disney World twice in that monumental year of my wedding and my prince's brain tumor, was almost more than I could handle. I was beside myself the first time I walked into the Magic Kingdom as a bride, and tears filled with my eyes as we watched "all our wishes coming true" during the fireworks display over the Cinderella Castle. My breath was officially taken away.
The second time we were there that same year, 2004, it was after a couple of months following the scariest time of my life. Not Haunted Mansion Scary; brain tumor scary. But that time, after Adam was clearly experiencing a miraculous recovery from a brain tumor, I could not have been more thankful to be there with my prince.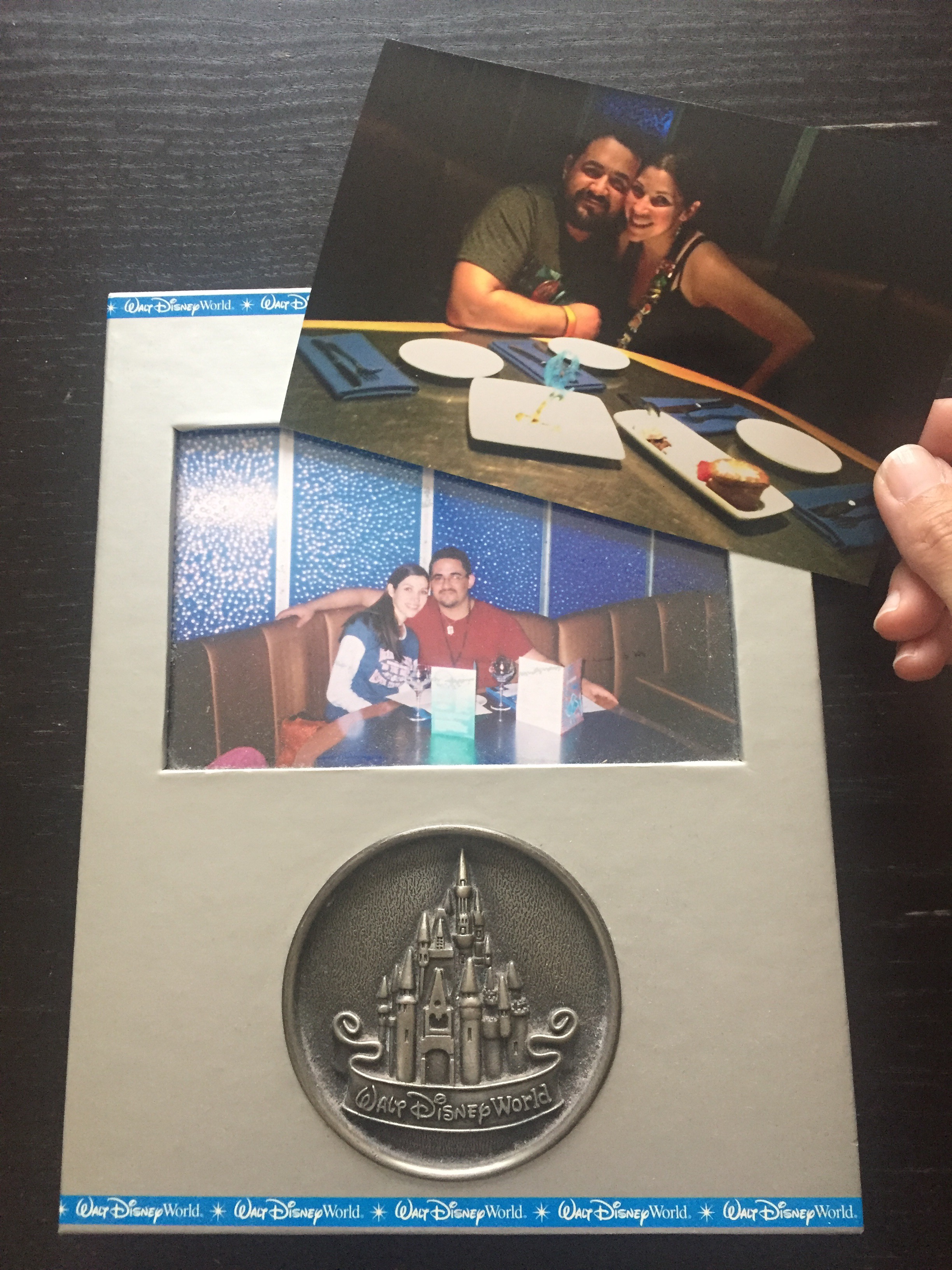 Fast Forward 11 years

So we fast forward from 2004 to 2015. My in-laws took our family to Disney World for our kids first trip. It. was EPIC!!! And guess which restaurant was on our itinerary? Coral Reef! We were able to take a picture at the table we're "pretty sure" was where we sat 11 years before!
Today, I found out that the Disney Store has FREE SHIPPING on Disney Park Authentic Merchandise … but only today, May 25th! The code is PARKFREE. I might have to check out some photo frames to put those two photos together! Or at least a new Disney frame, and display them side by side! Sweet!!!
Or I could go for a cute frame like this! If you click on the link and buy it, I get a small affiliate commission at no extra cost to you! Win-win!
And now fast forward from 2015 to last month, April 2016. Adam had a minor seizure. It wasn't the grand mal that scared the heck out of me in 2004, but it still scared the heck out of me because I was pretty sure I knew what that seizure meant. For the past few weeks, we've been calling doctors and hospitals, asking for medical records that at this point are 12 years old, to have them sent to MD Anderson. There is a new brain tumor, but the good news is it doesn't seem to be a recurrence (those tend to be aggressive.) This seems to be benign and easy to remove. Thank God!
And I have to tell you, I can't wait, after this ordeal is over, to plan another Disney Trip to celebrate! I have a feeling I know which restaurant we'll end up visiting next time!
In the meantime, we'll keep praying for another miracle. I know God did it the first time and He can definitely do it again!
(By the way, if you can join us in prayer, that would be AMAZING! Leave a comment below! Thank you!
Love,
Coppelia