*You may find affiliate links for things I love! At no extra cost to you, I could receive a small commission if you click and buy thru my links. Thanks! ~Coppelia
I'm excited to put a worship spotlight on my talented friend Meliza Gomez today!
But first, just in case you're not super familiar with that word, "worship," check this out.
What do you think when you hear the word worship? I think of singing amazing music, pouring my heart out to God. In the Bible, Jesus talks about worshipping God in spirit and in truth (John 4:23). And some people think of worship as a lifestyle.
My friend Meliza is one of those special people who, when they worship, they don't just make amazing music, but they also worship God in spirit and in truth. For worship leaders (a term we use in churches to talk about singers/music leaders), like Meliza, it's truly a lifestyle.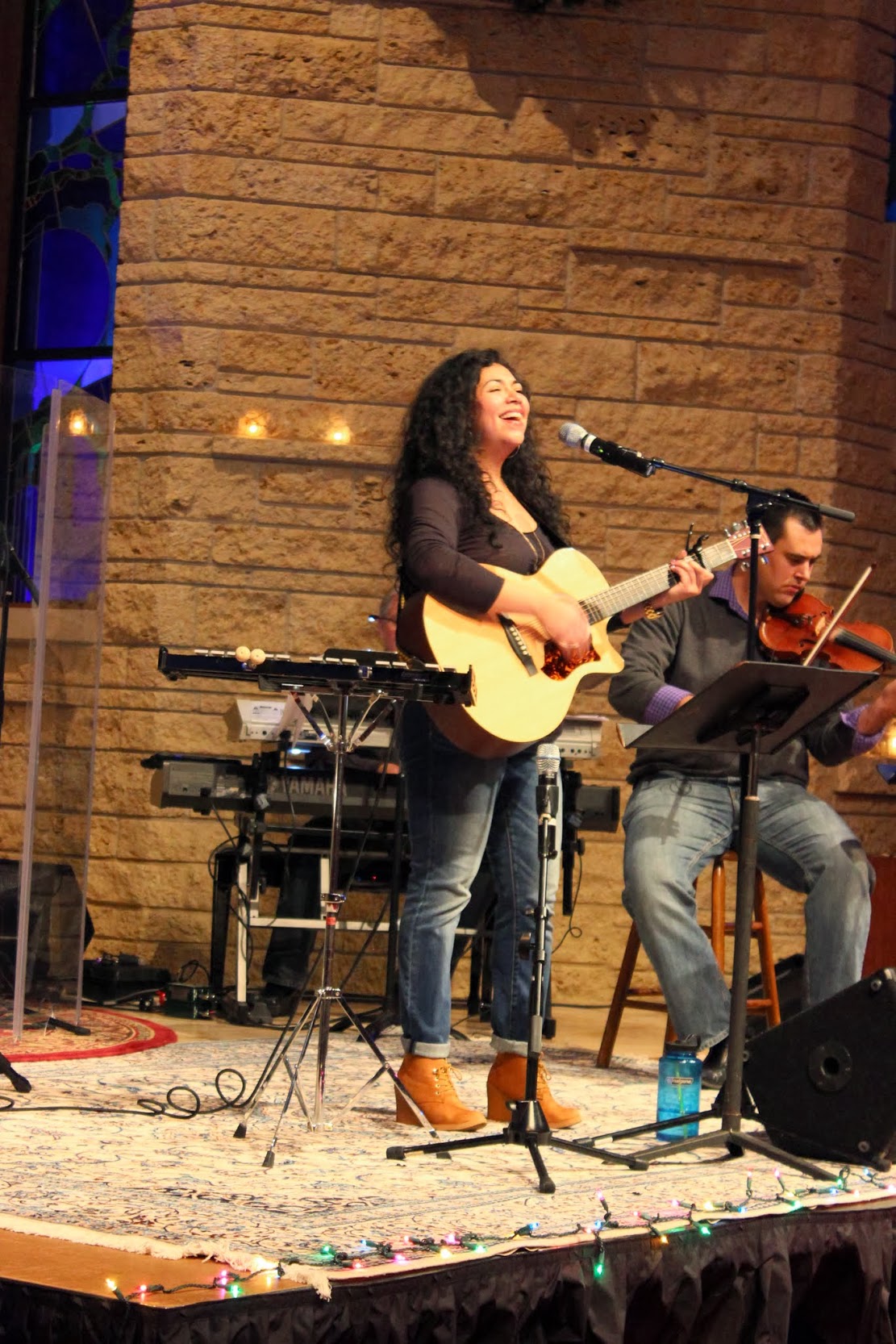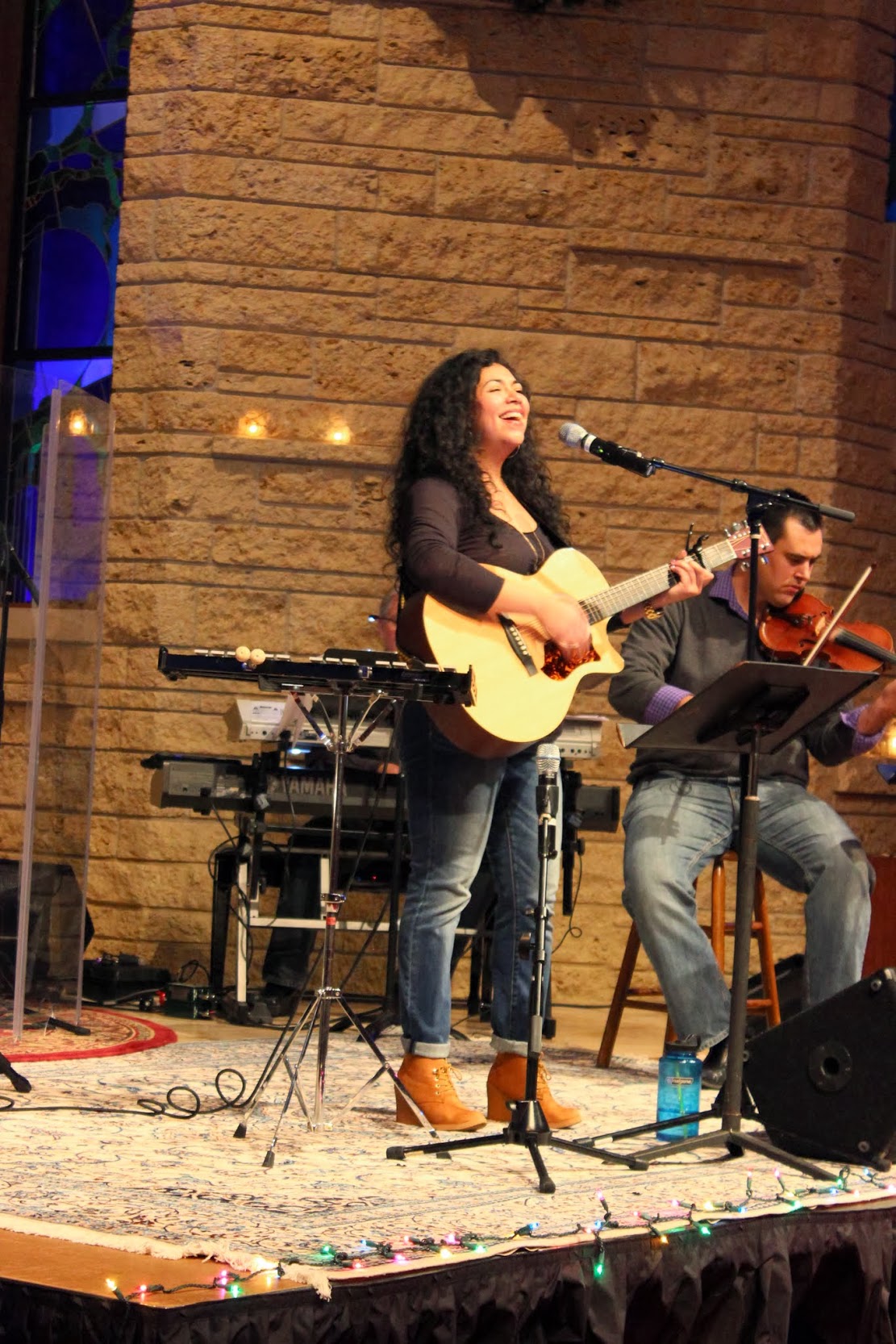 So let me introduce you! Meliza is the Contemporary Music Director at Memorial Drive Presbyterian Church (MDPC) in Houston, Texas. We've had the opportunity to lead worship (sing) together there, and I'm excited that we get to do it again next Sunday, and again a few more times this month of June!
You're invited to join us this Sunday at 8:30am and 9:45am! I have more details on my events page and on my Facebook page. In the meantime, get to know Meliza's heart through her answers to my questions in this interview:
C: How did you get started as a worship leader?
M: I've been on a church chancel or worship stage singing from a very young age, but it wasn't until after college that God truly revealed this calling upon my life. Leading God's people in worship is such a privilege and responsibility.
C: What is your All-time favorite worship song?
M: My favorite worship song is a hymn. Come Thou Fount of Every Blessing goes through the range of the human experience with God. "Tune my heart to sing thy grace" is by far my constant prayer.
C: What song has God been using in your life recently?
M: There are times when life does not go as planned. Israel Houghton has a tune on his new record called My Strength. While I was going through some heart ache last year, I would play this song on repeat and practically be screaming it out loud in the car, at the gym, in my house, a cappella, EVERYWHERE!
I had to constantly repeat these words to myself because my sorrow seemed louder than the God's promises. Alas, I listen to that song now with so much joy. We all go through rough patches, but He is the joy that nothing and no one can take away.
C: Who has been an inspiration or mentor for you?
M: I've worked with some incredible musicians and church leaders.  Mauricio Chacón in particular is someone I admire. I work with him at MDPC currently and he has been such a wonderful mentor. He is constantly leading by example. The compassion that he exudes to all is inspiring, a gift from God. I am blessed to get to learn from him and work along side him in sharing the gospel and God's grace.
C: What is your favorite Biblical passage about scripture?
M: The references to nature honoring and glorifying God are some of my favorite in scripture. "Praise the Lord from the earth, you great sea creatures and all ocean depths" Psalm 148, "The heavens declare the glory of God" Psalm 19…there are so many. We all have our moments where God's truth is revealed to us in a visual way. Nature is a constant for me. He shows me His grandeur and magnificence through His creation.
C: What do you love about leading at MDPC?
M: I'm so honored to be able to lead those that worship at MDPC. This church is incredibly generous and God has honored that. Being able to hear their voices  worshipping their Creator is an incredible feeling. I often think of worship leaders as just guides. We lead by example and we point in the direction of the Holy Spirit. That's it. God handles the rest. He is the one that uses our voices, our instruments, our hearts to bring His children closer to His heart.
Big thanks to Meliza for taking the time to answer these questions so thoughtfully! I hope you enjoyed getting to know her. And be looking for future worship spotlights here on my blog!
Love,
Coppelia