*You may find affiliate links for things I love! At no extra cost to you, I could receive a small commission if you click and buy thru my links. Thanks! ~Coppelia
This shop has been compensated by Collective Bias, Inc. and its advertiser. All opinions are mine alone. #TryTENAOvernight #CollectiveBias
Especially during the summer months, you might be visiting grandma or, if she's independent and adventurous like my puertorrican Abuela Mamín, she'll get on an airplane and come visit you! These 10 tips are designed to help you and me both to be more intentional about showing her how much we care about her. At the end of the day, we want grandma to feel like a queen! And I know I don't do it perfectly, but we can always do what we can to make the time we have together to be as sweet as it can be!
10 Tips to Help You Care for Grandma!
We'll get to those 10 tips here below, but I gotta tell you about my grandma! Abuela Mamín has lived in Puerto Rico pretty much her whole life. She's in her 80s, but very alert and active! I bet there are some 60 year olds who wish they had my abuela's spunk! Haha! And there's always a ton of laughter wherever she is!
She still frequently takes flights to visit relatives in different states. My aunt just picked her up at the airport last week so she could meet her newest great-grandbaby!
Last year she packed up her belongings and left behind her beloved island because she really wanted to be closer to family. My parents had already moved from Puerto Rico to Texas when my mom got an awesome teaching job at an Independent School District. Plus, our family of four was already here, so grandma decided to come check out the great state of Texas!
As independent as she is, we definitely want to do what we can to make her feel comfortable and make her feel at home. My mom has been overachieving in this area (in the best way possible) and really setting an example for what it's like to take care of family. It's been awesome to watch.
That's not to say we're this perfect family. There's plenty of family drama and dysfunction no matter who you are! (I'm speaking from experience!) If you've ever seen that movie, My Big Fat Greek Wedding, you know that there are crazy relatives, awkward family reunions and glass cleaner that gets sprayed on people (that still makes me crack up!) But at the end of the day, love keeps everyone (somewhat) together.
That's what these 10 tips are all about: caring and showing the love that holds us together.
Alright, let's get on to those tips!
10 Tips to Help You Care for Grandma
1. Ask her what she needs (especially what hygiene and self-care items she'd like.)
The next time you know you're going to see grandma, ask her if there's anything she needs. I already know my abuela is a fan of red lipstick and a special night cream she's used for YEARS! But my mom recently mentioned that Abuela needed a pack of adult diapers or briefs. I wouldn't have thought of that! I recently picked up a package of TENAintimates® overnight pads at Walmart and I was impressed by how easy they were to find in the Health and Beauty aisle! Click this Walmart link to find out more!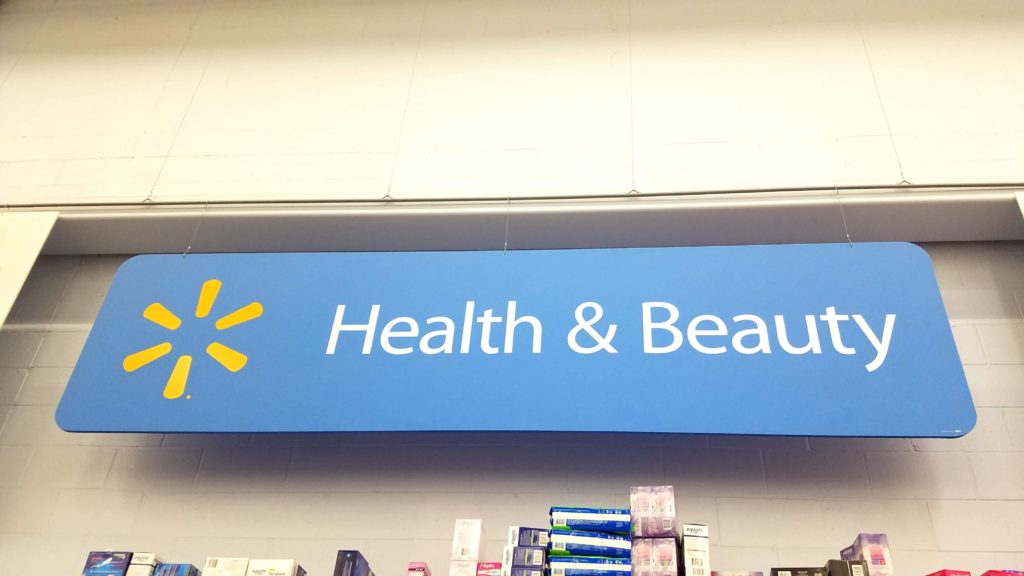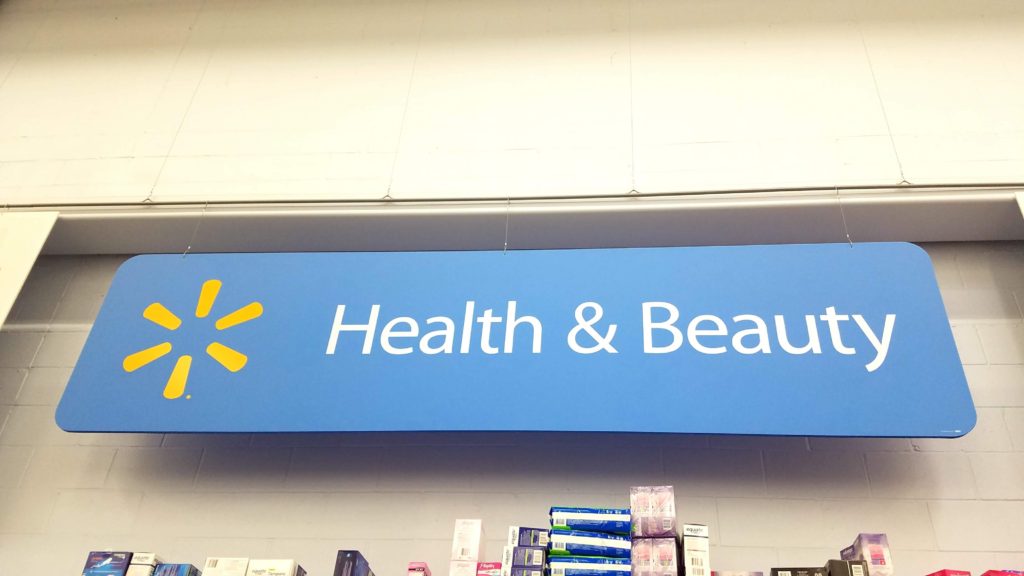 We shop at Walmart all the time anyway, so picking these up for grandma every now and then is super easy! I love that this is just one essential self-care item that can help grandma retain that independent spirit that she's always had, without missing a beat, whether it's just to sleep more comfortably, or to help her feel confident as she travels. It's true what they say that "TENA® Lets You Be You!"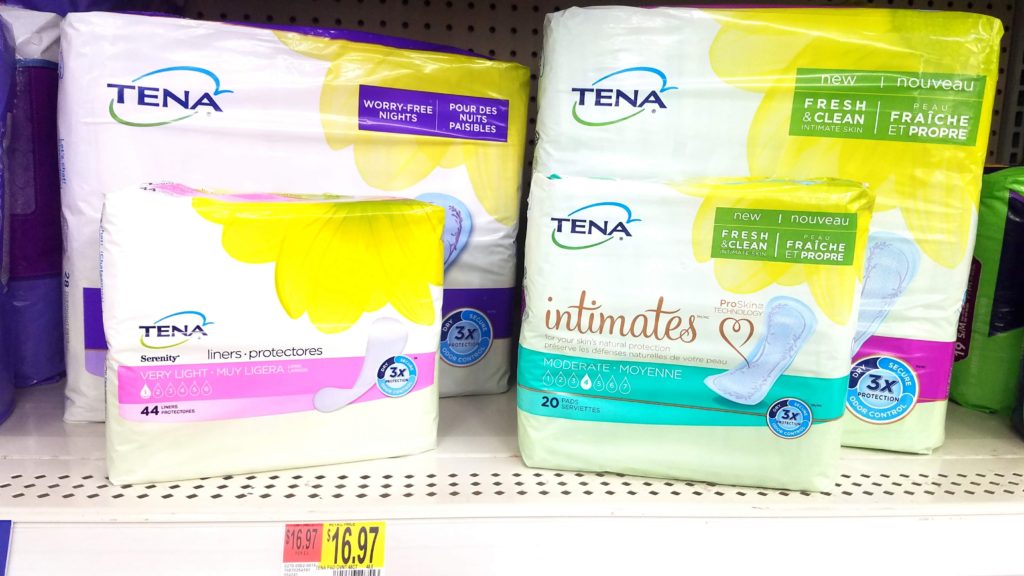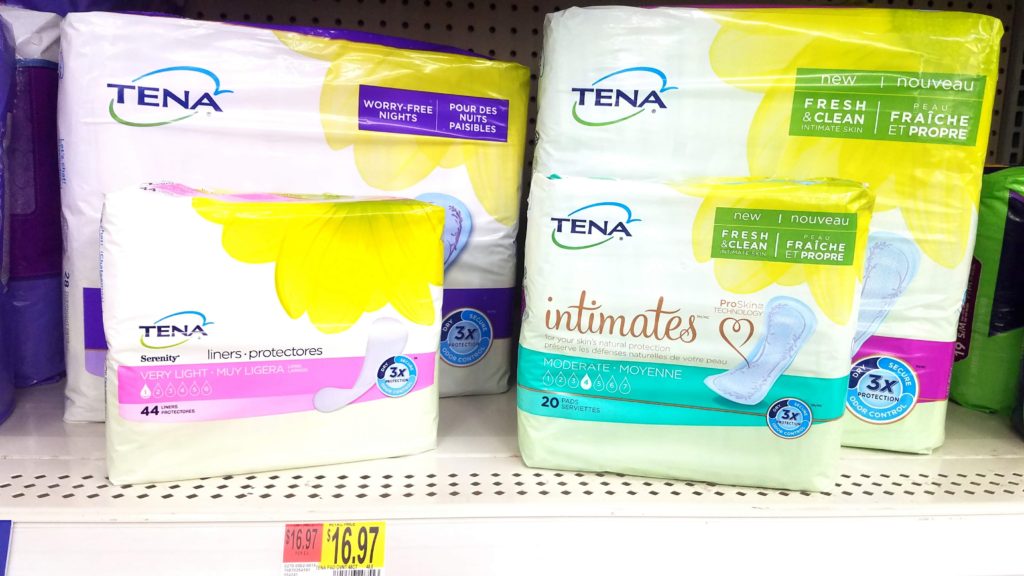 2. Give her space
One thing that I love my mom has done for grandma is she's converted an extra room into "Abuela's room!" We even pitched in and got grandma her own sitting chair (next on the list is a little side table!) My hubby came over one night to help assemble a dresser drawer. And little by little it's become a bit of a sanctuary for her. As much as we want to spend time with grandma, she appreciates having her own room to breathe so she can enjoy a good night's sleep. And the ProSkin Technology™ she gets with TENA intimates™ Overnight Pads and Underwear help her stay extra protected all night long.
Click on this shoppable image below! If you hover your mouse, you'll be able to click (try it!)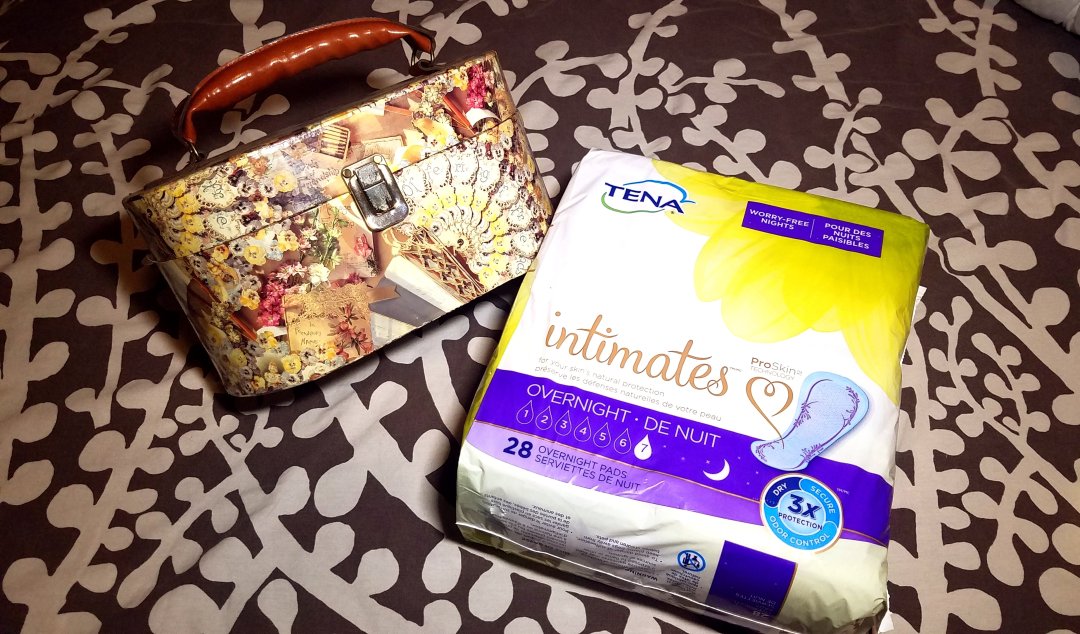 3. Spend quality time with her
Of course, we can't just leave grandma alone in her room, even if she says that's what she wants. Yes, give her space, but we also want to carve out quality time together! The next few points might give you some ideas!
4. Buy her favorite chocolates (lol!)
If you and your grandma are anything like me and my Abuela Mamín, chocolate is a necessity. It's a food group. It's what flows from the fountain of youth. I think you get it! Haha! Some of that quality time can be spent visiting a local chocolate shop or stopping by and surprising her with her favorites! I know my Abuela's favorites, but if you don't know, you can always ask!
5. Take her to the movies
Confession time: It's been FOREVER since I've gone to the movies with my grandma! I have to change that! She used to take my sister and I All. The. Time when we were little! Saturdays were for eating out at the mall and checking out a movie or stopping at the bookstore! Grandma really encouraged my love of books. And thanks to my Abuela Mamín, I learned to enjoy going to the movies by myself. If you enjoy your own company, you're more likely to be better company for others!
6. Invite her to a nice dinner out
We're all busy people. I get it. And sometimes quality time works best when you enjoy a dinner out. So go for it! But be sure to ask grandma for her favorite restaurant. With us, if it involves seafood of some sort, and maybe a little cocktail, Abuela's happy! And if Abuela's happy and she's feeling empowered with her TENA®, you'll know she's enjoying herself, living life to the fullest! And the fact that TENA intimates™ have a soft top layer that keeps you feeling fresh and clean, means you can linger after dinner and enjoy the company as long as you wish. It's an amazing feeling when you're able to live your life without compromise.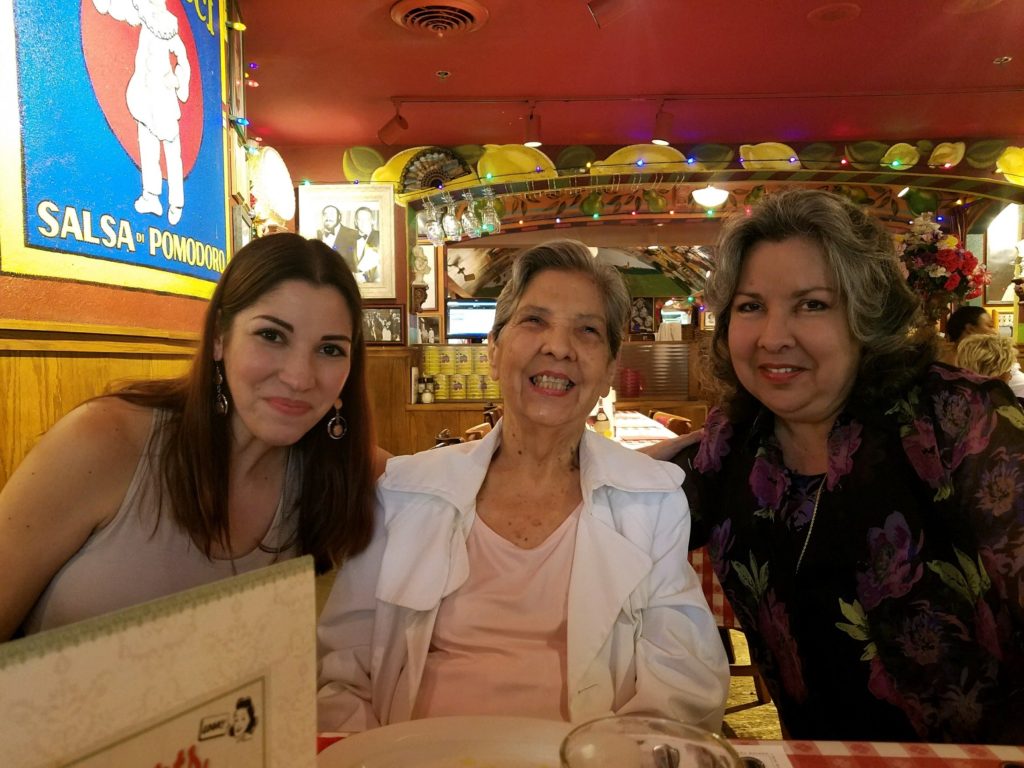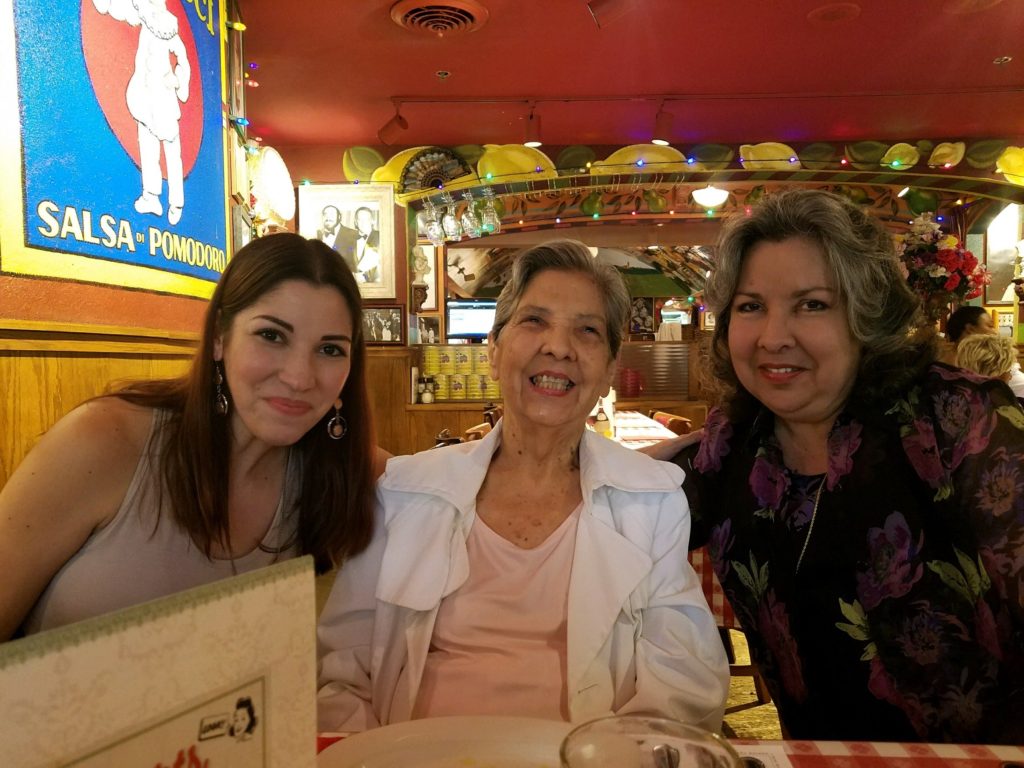 7. Try something she loves to do (bowling, knitting, solving a Rubik's Cube? lol!)
My grandma LOVES playing with her Rubik's cube! Isn't that awesome? She just messes with it, gets it to where it's almost solved … and then something gets messed up and there she goes again! I don't know what your grandma likes to do to pass the time, but some of the best times spent together are those lazy afternoons, hanging out, taking turns on a Rubik's cube. Or putting together a puzzle. Or finishing up that chocolate you bought. Those little moments are meant to be savored without having to worry about an Unexpected Leak™ and that's exactly what TENA® incontinence products for women are designed to do! You're able to enjoy those moments doing what you love without fear of missing out.
8. Print photos (don't just show them on your phone or computer!)
This is another one of those tips that I need to work on! I probably have two gazillion photos on my phone, computer, uploaded to photo websites, saved on hard drives and who knows where else? It's super easy to show grandma cute photos of the grandkids on our phones or computers, but she might not be able to really see it well on a smaller screen or a laptop. Plus, when we leave, the photos leave with us. And what's more, my grandma (and maybe yours, too) has actually ASKED for printed photos that she could keep or frame and look at as often as she'd like. This is one of those things that may take a bit of effort, but it shows a lot of heart.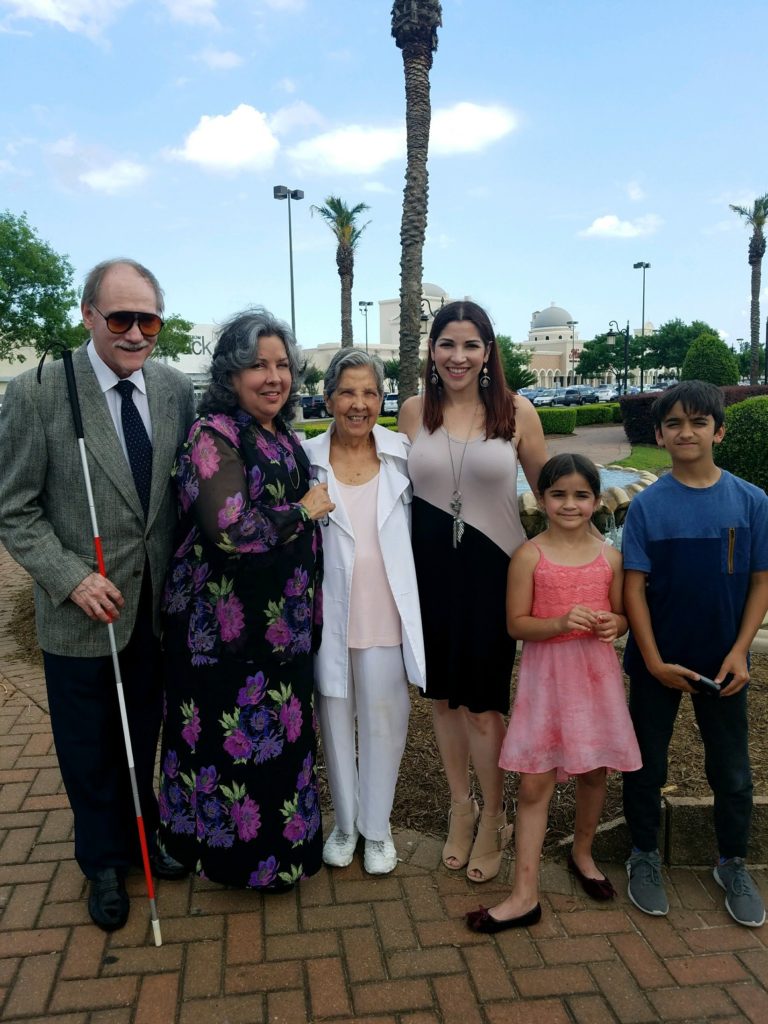 9. Listen to her stories
We can learn more in a conversation with grandma than in many college courses! Our abuelas have such an amazing wealth of life experiences, wisdom, guidance and cautionary tales that we really miss out if we are so busy that we don't stop to listen to her stories. Her "cuentos". We can find out so much about our past, where we are from, and about other relatives that maybe we didn't know so well. Grandma can help us figure out why we are the way we are, when we learn a bit more about the way she is. And we can easily learn that from her stories.
10. Tell her how much you love her (more than once!)
You can write her a note. Make her a photo album with a special dedication. Leave her a voice mail. Write it on her bathroom mirror. Get a cute letter board and spell it out. You could even hire mariachis to show up at her house and declare the sweetest AMOR! But only if she likes mariachis. Ha! This last tip is the most important one. If we do all the other tips, but we're not doing them with love, they'll probably fall flat. (That almost sounds like that Bible verse about love!)
With love at the heart of all these tips, grandma will know beyond the shadow of a doubt how much we care about her.
Laughing (and loving) thru life,
Coppelia
P.S. If you have a grandma, abuelita or loved one who could benefit from TENAintimates®, check out these deals and links with more info below: 
TENA® on Ibotta: Click here to find out how you can get $3 off any TENA Underwear through Ibotta in May starting on 5/9. 
TENA® coupon: On May 20th there was an FSI in the paper where you can get $4.00 off any one (1) TENA® Overnight Pad or TENA® Overnight Underwear (2 week duration). This offer can only be redeemed in-store an ends 6/3.
TENA® on Facebook – https://www.facebook.com/TENAUSA/
TENA® on Instagram – https://www.instagram.com/tenausa/