*You may find affiliate links for things I love! At no extra cost to you, I could receive a small commission if you click and buy thru my links. Thanks! ~Coppelia
Are you into "Smart Home" gadgets? Last year, while we were still living in an apartment, I got the opportunity to do a paid sponsored honest review of Hive Smart Home products.  We received their most popular kit, the "Hive Welcome Home Pack" to try out. Yes, I was compensated to share my review, but I was genuinely THRILLED that we got this opportunity because it didn't take long for our whole family to have a blast setting up our new SMART HOME!
We were officially HOOKED with HIVE (especially my techy-loving hubby!) 
Even better, we were thrilled to find out that you don't have to be super rich to have a Smart Home because Hive packs start at $14.58 per month! (Of course, my hubby started figuring out what else we could do with Hive at home!)
Now that we've moved into a house, we're even more excited to keep playing around with all the Hive smart home "toys" — the smart plugs, thermostat control, window/door sensors and even light bulbs that change colors (SO cool!)
But for today, I'm focusing on having fun in the KITCHEN!
This year, our family is really trying hard to eat more home-cooked meals. I'm even trying hard to cook #Whole30 approved recipes so I can have an arsenal of options ready to (someday soon) jump in and try those 30 days of changing how we eat (hopefully for good!)
Our family's normal is "GO GO GO" all the time with typically long (45 to 60 minute) commutes, school, basketball, gymnastics, two parents working full time, side hustles and a new puppy! Of course, I'm going to try to find ways to make our life a little less hectic and easier (and more fun)!
Seriously, our new blessing-from-God, way-bigger-than-our-apartment-kitchen with an island (gasp!), is currently our favorite place to hang out. It's also the perfect place to have fun with the Hive smart plug!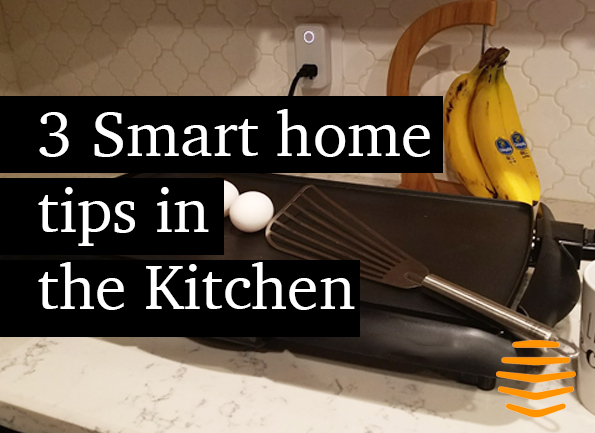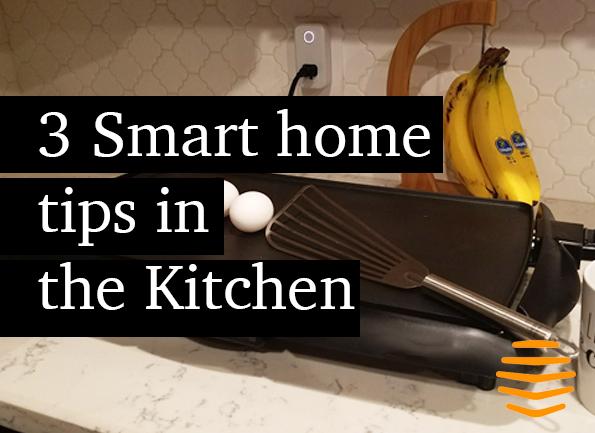 3 Smart Home Tips in the Kitchen*
*Side Note: I don't advocate leaving ANYTHING in the kitchen unattended. That's part of why I LOVE that you can use the Hive smart plug to turn things OFF! 😉 
1. Coffee time!
I have a BAD Starbucks habit, so I'm hoping this will help me break it! Tip #1 you can do with a Hive smart plug is connect your coffee maker to one and start it when you wake up! I feel like that would make me come downstairs a bit quicker (as long as I remember to leave it set up at night! Lol!)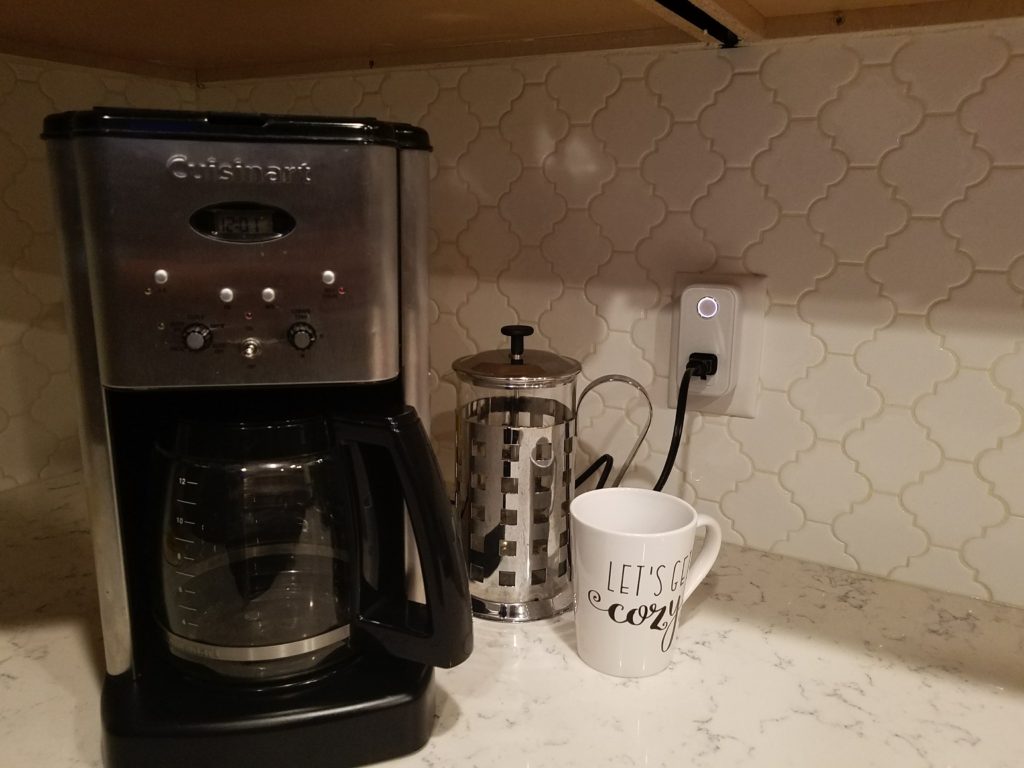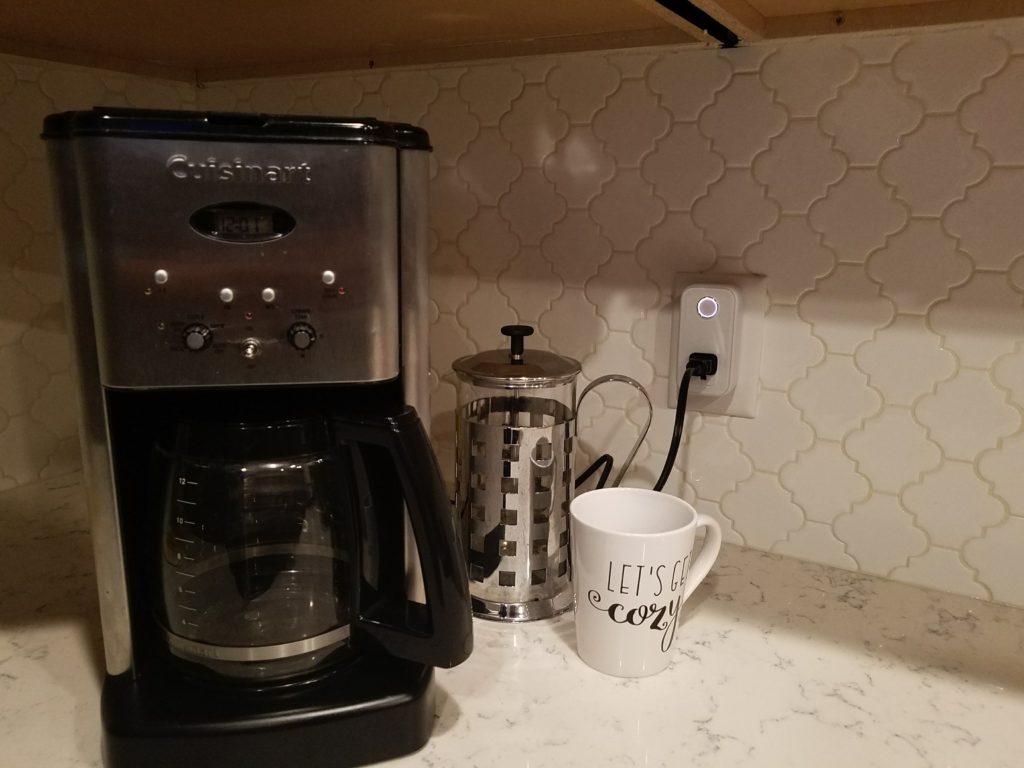 2. Turn your Slow Cooker or Instant Pot on and off!
I'm a fan of slow cooker meals (although I've recently been on an Instant Pot kick!) But one of the things that has been most unfortunate is losing an entire crock pot because it overcooked (worst feeling ever!) Usually, it's because I couldn't get home in time to turn it off (or down to warm until dinner.) The GREAT thing about this tip #2 is that, with the Hive smart plug, you can turn the slow cooker on or off remotely. That means less dry chicken and more DELICIOUS dinner when you get home!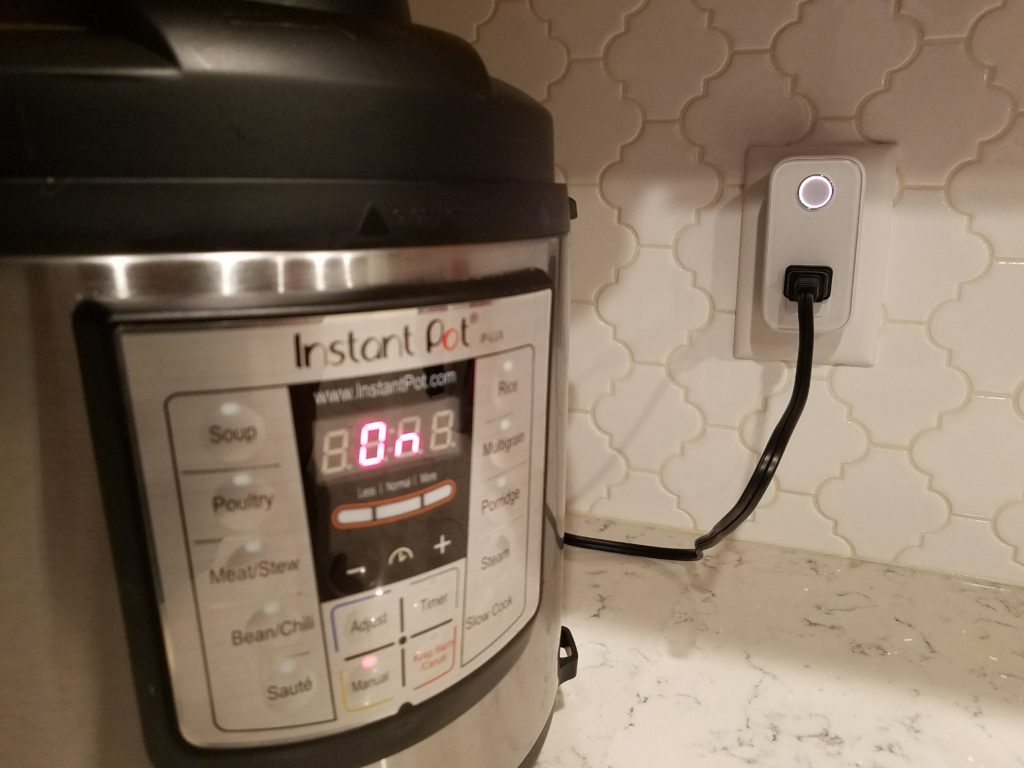 With the Instant Pot, the pressurizing can take a minute (or 20!) And once the cooking time is done, it can de-pressurize naturally, and then countdown for-e-ver until you turn it off. That's where the Hive smart plug can help! If I happen to be upstairs finishing laundry or whatever, I can turn it off on my phone with the Hive app! Now, if I left the phone downstairs, that's a whole 'nother issue! Haha!
3. Heat up the Griddle for perfect pancakes!
We got an electric griddle from my mom not too long ago (Gracias, Mami!) And my kids don't love pancakes, they LOVE pancakes. Especially this recipe from 100 Days of Real Food (yummy and healthy!)  So when I realized I could save a little bit of time heating up the griddle in the morning, I was thrilled! I can just connect it to a Hive smart plug and turn it on while I'm getting ready in the morning. And if we made the batter the night before, even better! Up next, I kind of want to try to make egg muffin sandwiches on the griddle!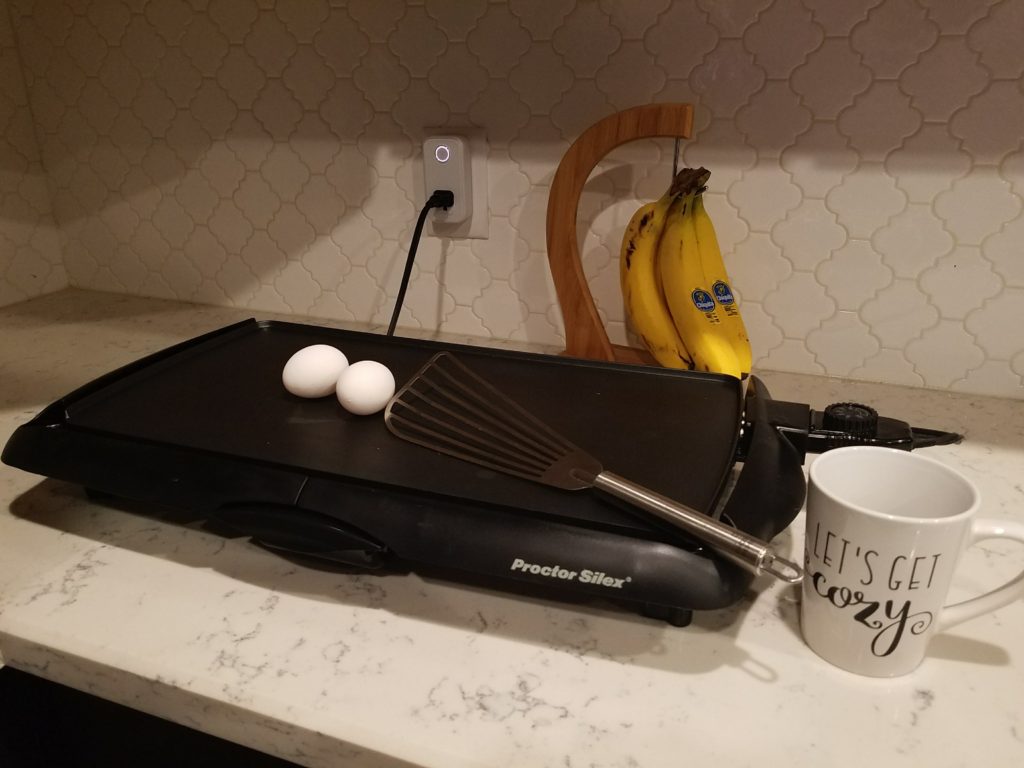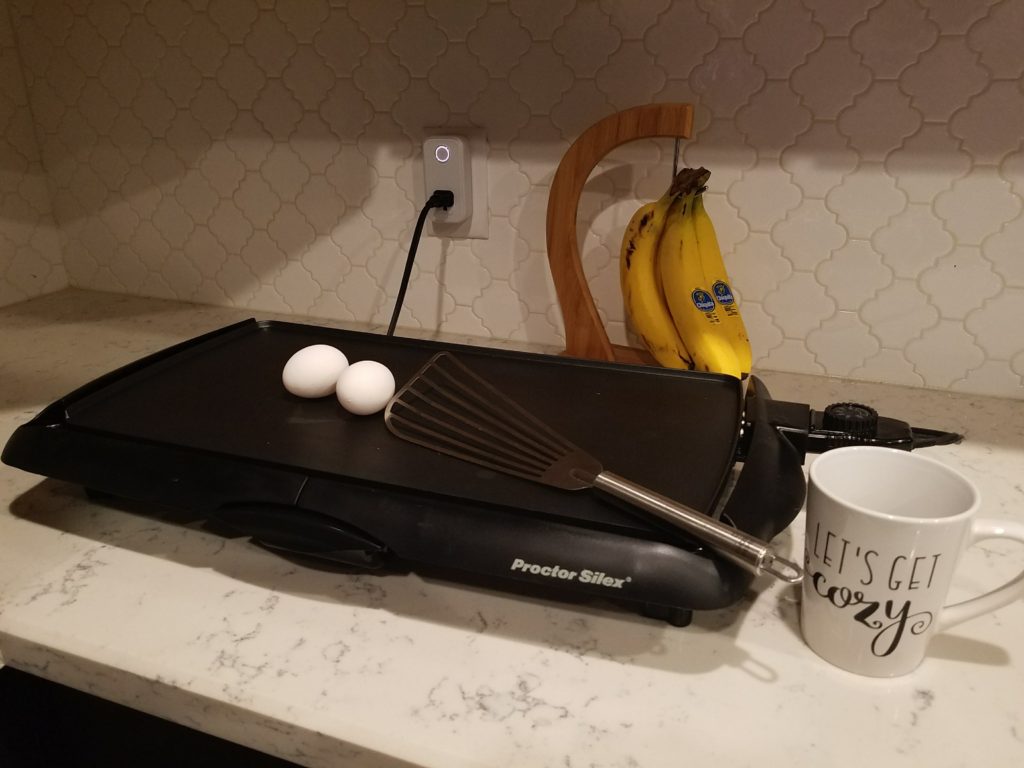 I hope these tips encourage you to dream about making your kitchen a little smarter (wink, wink!) Check out the Hive Welcome Home Pack here! And I'd love to know what you think if you do! Leave a comment and share your thoughts below!
Laughing (and having more smart home fun in the kitchen) thru life,
Coppelia