*You may find affiliate links for things I love! At no extra cost to you, I could receive a small commission if you click and buy thru my links. Thanks! ~Coppelia
Update: Congrats to my 2 winners, Brian  and Virjinia! And thanks everyone for entering the giveaway. May the force be with you!
On Fridays, we have FUN! And today, just for fun, we're doing a Star Wars The Last Jedi giveaway!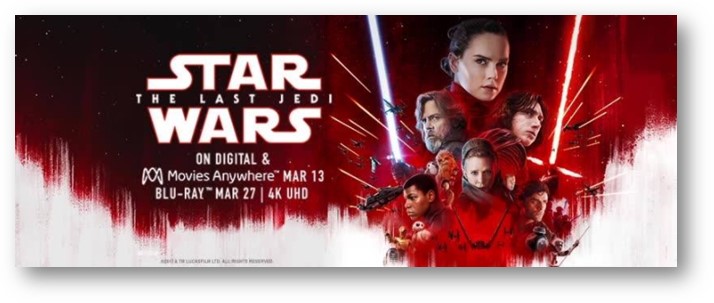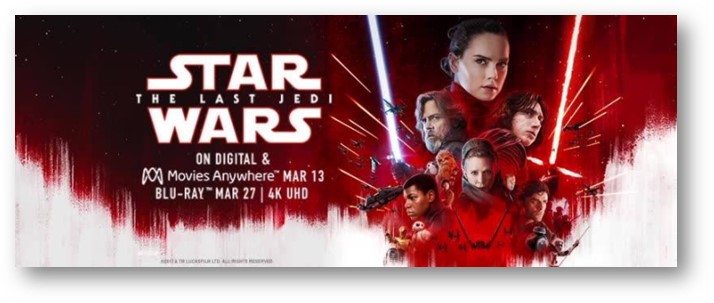 STAR WARS: THE LAST JEDI will be available in Blu-Ray and DVD on Tuesday, March 27. But here on my blog, you can win one of TWO digital copies that I'm giving away, thanks to Allied Integrated Marketing on behalf of Disney!
How To Enter the Giveaway
To enter for YOUR opportunity to win one of the digital copies of Star Wars: The Last Jedi, post your answer to this question in the comments below:
Who is your FAVORITE Star Wars Character? 
Out of all the movies and all the characters, I have to go with Princess Leia. I used to pretend to be Leia when I was a kid! Although, I have mad love for Chewy and the ewoks! And who doesn't love R2 and C3PO?! And BB-8, too!
Can't wait to see who's your favorite!
We'll select the two winners at random on Thursday, March 22nd, 2018. The sponsor will take care of the prize.
Thanks for reading the blog and may the force be with you! 😉
Laughing (and having fun) thru life,
Coppelia