*You may find affiliate links for things I love! At no extra cost to you, I could receive a small commission if you click and buy thru my links. Thanks! ~Coppelia
Have you ever celebrated Three Kings' Day (El Dia de los Reyes)? It's one of my FAVORITE traditions, in part because it makes Christmas last longer! Haha! I'll share a quick answer to "what is "el Dia de Reyes" and 5 easy tips to help YOU incorporate this fun tradition into your family. Your kids will LOVE it! 
What is Three King's Day?
Three Kings' Day or "El Dia de los Reyes Magos" is a celebration also known as Epiphany. Every year on January 6th, we celebrate the day Jesus received gifts from the Magi or "Wise Men." If you're familiar with the Christmas carol "We Three Kings", you've heard the story! "We Three Kings of Orient are, bearing gifts we traverse afar…" 
In Puerto Rico, where I was born and raised, Three King's Day is an official holiday. Government offices and many businesses close, but the malls are busier than ever! Many stores have a sort of "second Christmas" because the Three Kings bring gifts to the children. Literally, Three King's Eve is just as exciting as Christmas Eve! Many families also plan parties and dinners around this time. It's the most wonderful time of the year (again!)
In fact, with Three King's Day, Christmas is not over until mid January!
So whether you grew up celebrating Three King's Day or you're intrigued and want to try the celebration in your own family, here are 5 easy tips to help you celebrate Three King's Day with your kids!
5 Easy Tips to Help You Celebrate Three King's Day with Your Kids!
Start with a book!

If you have a Bible, you already have the Three King's story at home! You can read it in Matthew 2:1-12.
My kids also have a cute bilingual book called "Un Coquí de Boriquén con los Reyes a Belén." (Translation: A coqui (small frog) from Boriquén (the name island natives originally called Puerto Rico) with the Kings to Bethlehem.)  
Here's my Amazon affiliate link, in case you want to check it out! If you do, at no extra cost to you, I may receive a small commission. Thanks!

Write a letter to the Three Kings

This is always fun! If you're introducing your kids to "Los 3 Reyes Magos" or the Three Wise Men, why not write them a letter with your Three Kings Day wishes? Family traditions vary, but some receive three small gifts, in the same way that baby Jesus received the three gifts of gold, frankincense and myrrh.

Enjoy a Three King's Dinner

Ask any Latin American friends what their traditional dishes are for Three King's Day and you'll get answers as different as each country. In Puerto Rico, you'll find us eating "arroz con gandules, pasteles y lechón." Oh, and plantains in some way, shape or form. YUM! This Trip Advisor photo sums it up (and gives a restaurant recommendation if you ever find yourself in Puerto Rico to celebrate el Dia de Reyes!)
Here's another link that breaks how to create your own simple Three King's Day (or Eve) meal with everything from soup to a main dish to the famous "Rosca de Reyes". The "rosca" is similar to a King's Cake. And to make it extra fun, In some countries, they hide a little baby Jesus doll inside the rosca. Whoever gets the piece of the cake with the doll gets to host another family gathering on February 2nd, "Dia de la Candelaria" (Candlemas Day). 

Bonus Info: Just in case you're curious, Candlemas Day is the day that commemorates the presentation of Christ in the temple. 

Get ready on Three King's Eve

Finally! Here's THE FUN PART! On Three King's Eve, children go to the front or backyard and fill a shoebox with grass or hay. (One year we used our Guinea Pig's hay! Haha!) You can also prepare a small bowl with water. Why, you ask? Because the Three Kings travel by camel and when they stop by your house to bring gifts on their way to see Baby Jesus, they'll appreciate a little snack. 😉
You can leave the hay and water by your bed (as I did growing up), or you can leave it in a special place in the house where the Kings can leave their gifts (we've done it by the Christmas tree).
One year, we celebrated Three Kings Day in Puerto Rico at a hotel before heading to visit family. Even there, we picked up "official" Dia de Reyes shoeboxes and made it work!
Then, don't go to bed too late! You don't want the Three King's to find you awake!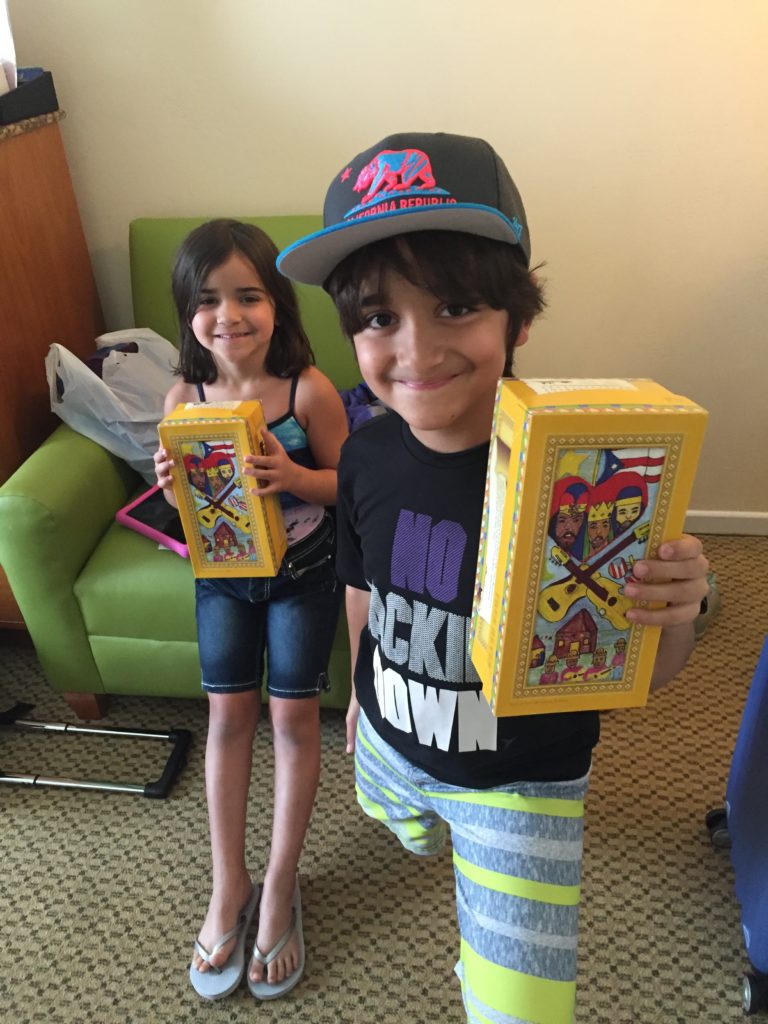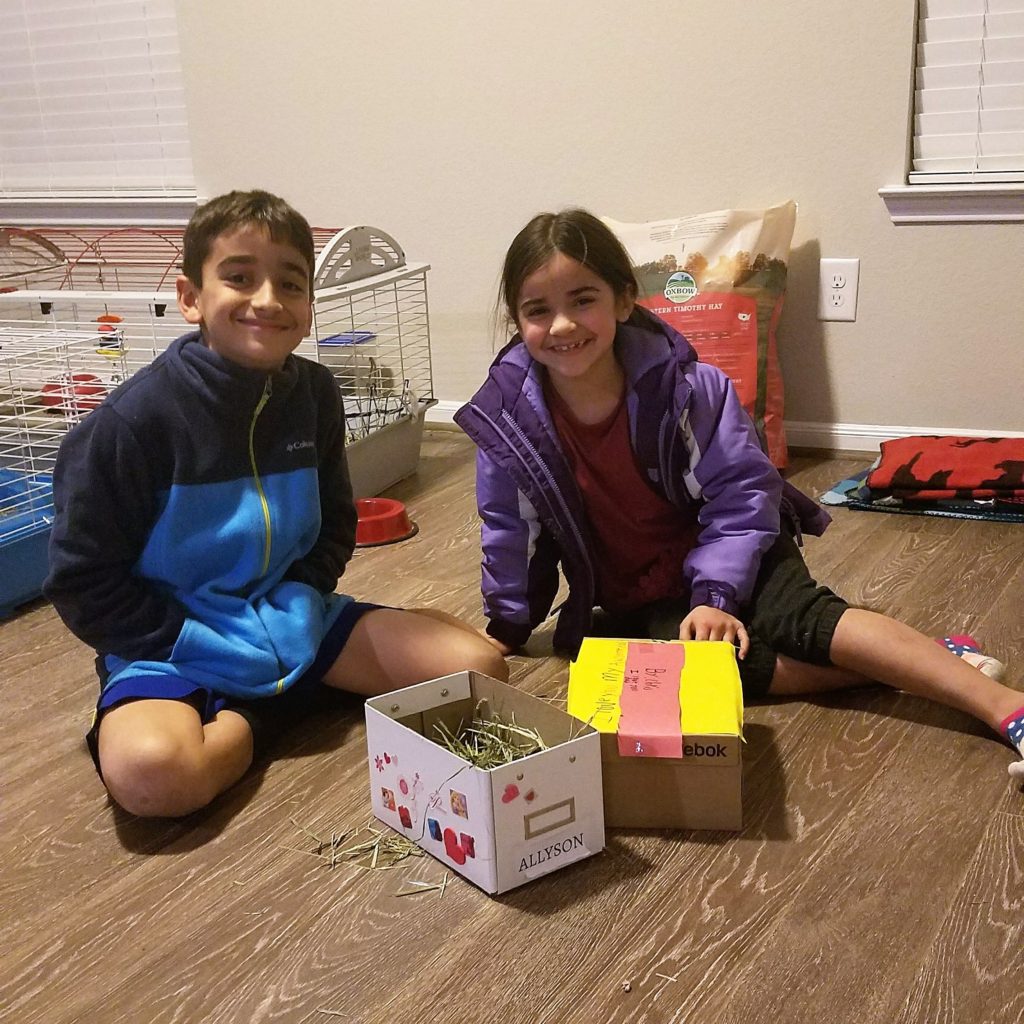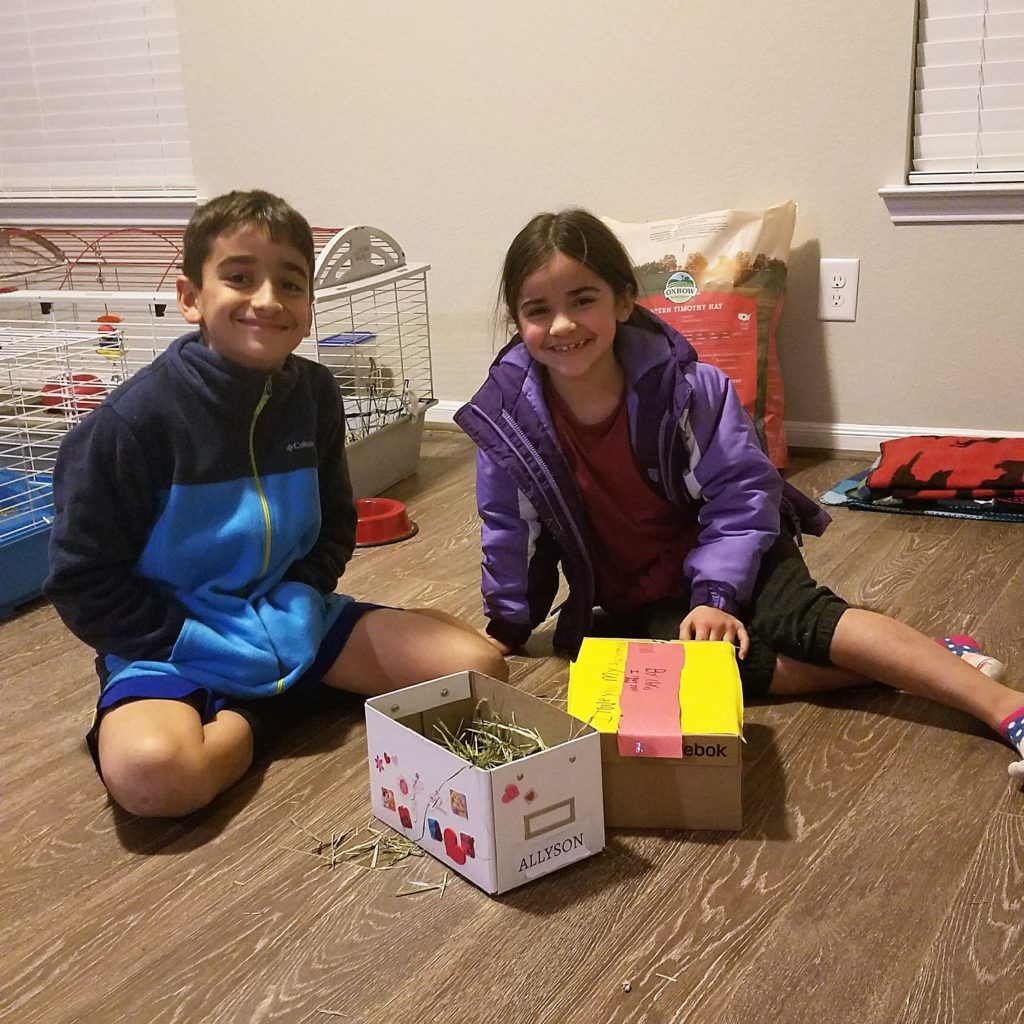 Celebrate Three King's Day!

Did I say the fun part was Three King's Eve? What was I thinking? THIS is the ACTUAL FUN PART: waking up to see if the Kings brought gifts! How exciting! For me, growing up in Puerto Rico, it was really like Christmas all over again!
On Three King's Day, families often go visit other relatives or host gatherings at their homes. Christmas decorations are still up, so why not continue the party?
I hope these tips help you celebrate Three King's Day with your family. Even if it's not a tradition you grew up with, it's something fun and special; a way to create memories that your kids will never forget.
Let me know how YOU celebrate Three Kings Day in the comments below! Or let me know if you have any questions! I always love to hear from you!
Laughing (and celebrating Three Kings Day) thru life,
Coppelia