*You may find affiliate links for things I love! At no extra cost to you, I could receive a small commission if you click and buy thru my links. Thanks! ~Coppelia
What if you showed love to your sweetie ALL day on Valentine's … through food? We're talking breakfast, lunch, dinner, snacks and dessert! Before you think cupid struck me and I lost it, you don't have to make fancy crepes or complicated compotes!  But I think we can have a little (or a lot) of fun, putting together a whole entire day of fun meals to show your love!
I'm sharing a few ideas below so you can mix and match and create a healthy Valentine's meal plan that works for you!
This is part of the 28 Day Challenge to Fill Your Home with Love! If you haven't joined the challenge & my email list, you can do it here:
Today we're on Day 9 of the Challenge: Share a healthy Valentine's Day meal (or meals) with your love!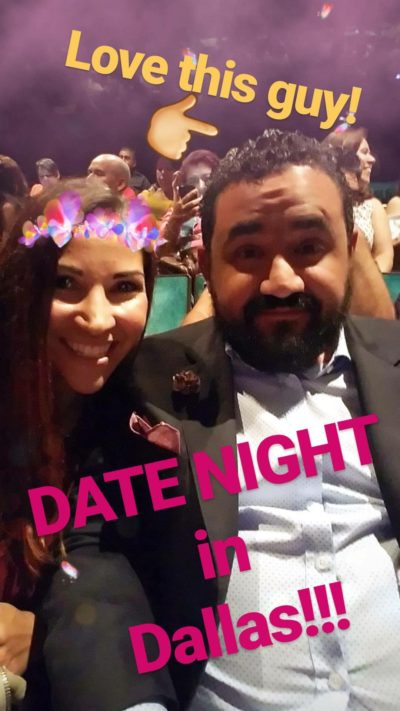 It's great if you can get away to a romantic restaurant with your honey to celebrate Valentine's Day. But you can also make it a special holiday by adding sweet, simple loving touches to one or more meals!
You can even create your own meal plan for a special Valentine's Day by mixing and matching any of these ideas! 
Valentine's Breakfast ideas
My yummy #Whole30 Egg Muffins (with video!)
Heart-shaped pancakes (or just place blueberries in a heart-shaped on a regular pancake!)

Make them whole wheat pancakes to make them a little healthier!

Strawberry banana smoothie (extra love points if you serve it with a cute straw!)

We love making smoothies in our Nutribullet!
Valentine's Lunch ideas
Grab a heart-shaped pizza and have it delivered (or bring it yourself!)

Ok, that's not super healthy, but maybe just order it with extra veggies? lol!

Share a caprese salad (mozzarella & tomatoes are always a win!)
Make your honey's "favorite" sandwich and cut the bread in a heart-shape. Cookie cutters work great for this! (But I'll admit that this might be kind of silly! Haha!)
Valentine's Dinner ideas
This one's easy: make your honey's favorite meal! (Good luck if it's lobster!)
Pick a theme! For us, it would be fun to do a puertorrican theme and share "arroz con pollo", "tostones" y "tembleque" (que rico!)  
I don't know about you, but Valentine's and Italian food for me just go together. Feel free to go the pasta route and maybe share a Lady & the Tramp spaghetti and meatballs romantic moment! Feel free to play "Bella Notte" on Spotify and maybe light some candles for extra effect.
Valentine's Snack ideas
Um did I say "healthy"? We can sneak in a little bit of Valentine's chocolate and candy, just don't go overboard. 😉
Go red for love! Share a bowl of strawberries & raspberries … maybe with a little whipped cream?
Top your favorite yogurt or even chia pudding (yay healthy!) with your favorite berries & nuts.
Valentine's DESSERT ideas
This might be my FAVORITE section — dessert! I'm a huge fan of eMeals and they put together this awesome list of 5 EASY Valentine's Day desserts! YUM! Click the photo to go to their website (and the recipes!)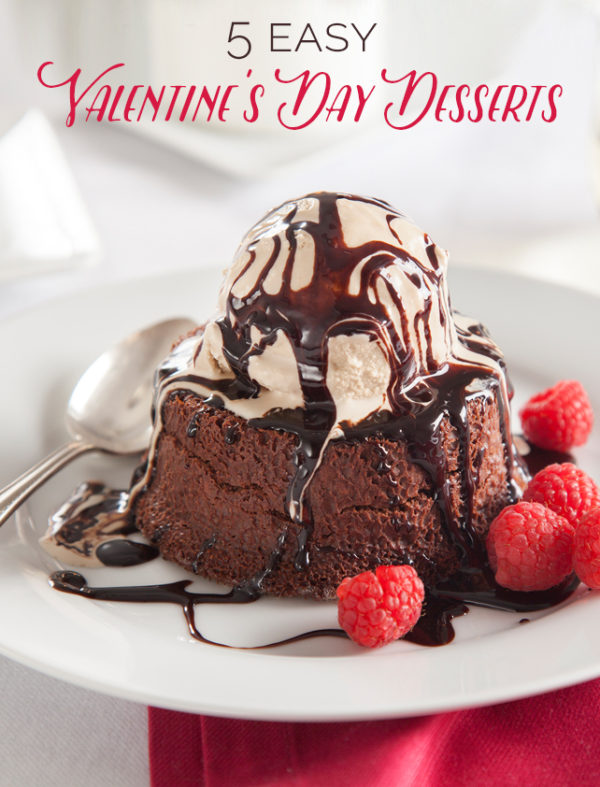 And if you had never heard of eMeals (they send you amazing meal plans to your inbox and app every week), I'll share my affiliate link here below if you want to check it out. That means I get a small commission if you buy a meal plan at no extra cost to you. Just click on that amazing looking dinner to check out eMeals!
You can also click here to find out how I actually lost weight and saved money using eMeals (seriously, we're fans!)
I hope this inspires you to share a Valentine's meal or two with your sweetie — and keep doing little things like these that will add up and fill your home with love!
Laughing (and loving) thru life,
Coppelia