*You may find affiliate links for things I love! At no extra cost to you, I could receive a small commission if you click and buy thru my links. Thanks! ~Coppelia
This is a sponsored GIVEAWAY from Allied Global Marketing on behalf of Disney Home Entertainment and their Walt Disney Signature Collection DVD release of THE LITTLE MERMAID! I couldn't be more excited to share this here with YOU on the blog! And you can be one of 3 winners! YAY!
UPDATE: Congrats to our 3 winners:
Denise M.
Mayleen
Stay tuned for future giveaways here on the blog!
Do you love The Little Mermaid (or know a little girl who does?) It's still one of my favorite Disney movies! I remember when the movie first came out, my sister Emille and I went to see it at the movie theatre. We were probably in middle school or elementary school back then! And man, that movie was SO PERFECT! We grew up in a very musical family, so a singing mermaid was the perfect new princess for us Disney-loving girls who had already grown up with Snow White, Cinderella and Sleeping Beauty.
And a while back, while on a family vacation at Moody Gardens (which also happened to be a Women's Retreat en Espanol where I was able to share and lead worship), I may have made a fool of myself by pretending to be Ariel. The kids got in on the fun, too! Haha!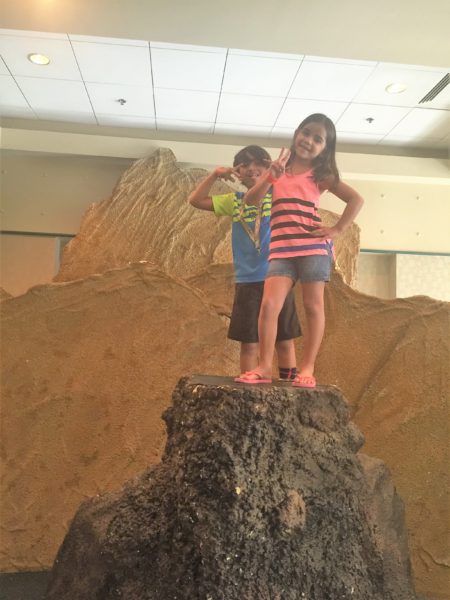 It's amazing to think about how many years have passed since the movie first came out. Can you believe it's been 30 years?! This year, to celebrate the 30th Anniversary, Disney Home Entertainment is releasing their Walt Disney Signature Collection DVD of The Little Mermaid! The movie is now available on digital! The 4K Ultra HD and Blu-ray DVD's will release on February 26th.
But today, YOU can enter to win one of 3 digital copies of this Signature edition of The Little Mermaid!
To enter The Little Mermaid Giveaway:
Just post in the comments below who is your favorite character in The Little Mermaid!
Is it Ariel or Prince Eric? Sebastian the crab, Flounder? King Triton? Hopefully not Ursula! LOL! Unless you're like my friend Rachel who played Ursula in a musical production of The Little Mermaid and had so much fun with that role!
I'll announce the winners here on the blog on Monday, February 18th, 2019.
Prize: You can win one of 3 digital codes for Disney's The Little Mermaid, Signature Collection edition.
Contest Rules are available here.
Have fun! And if you're reading this on Valentine's Day today, then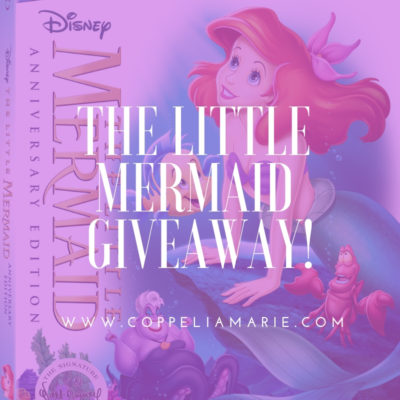 Happy Valentine's Day! I hope your day is filled with love!
Laughing (and singing like Ariel) thru life,
Coppelia