*You may find affiliate links for things I love! At no extra cost to you, I could receive a small commission if you click and buy thru my links. Thanks! ~Coppelia
We are celebrating the unending, incredible goodness of God! To use a word my twelve year old son just said, this brain tumor miracle update is exactly that: a MIRACLE! And we can't stop thanking and praising God for ALL He has done!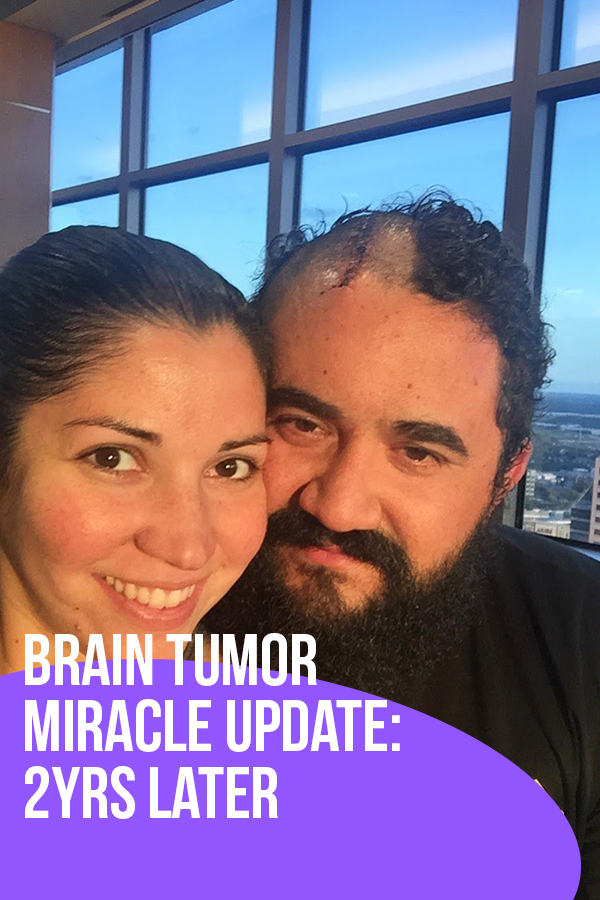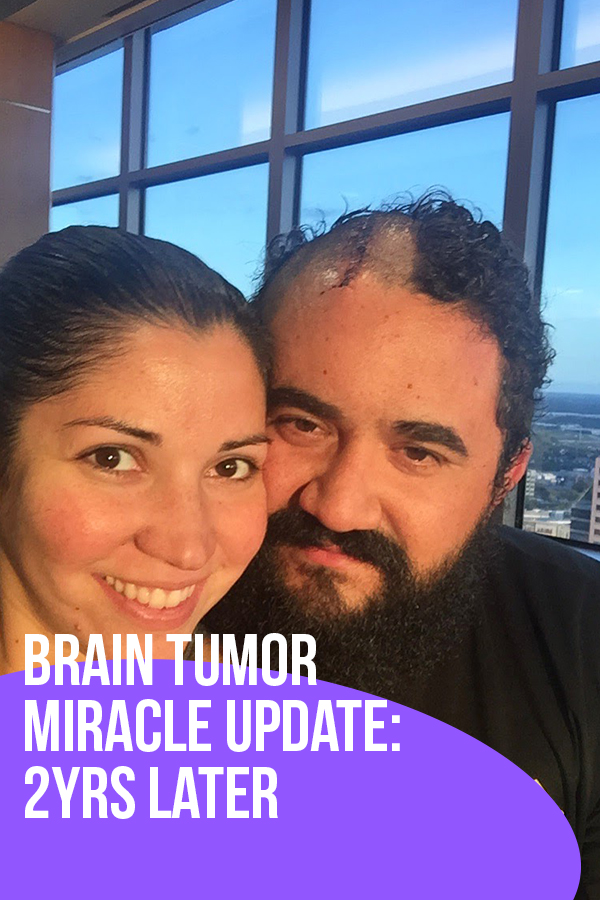 You might not know the FULL story, so in classic "Maria in The Sound of Music" style, "let's start at the very beginning. A very good place to start."
It was 2004, the year Adam and I got married. Our Disney honeymoon was absolutely MAGICAL! We wrapped up our honeymoon at Palmas del Mar resort back in Puerto Rico, enjoying being newlyweds by the beach. SO freaking romantic! <3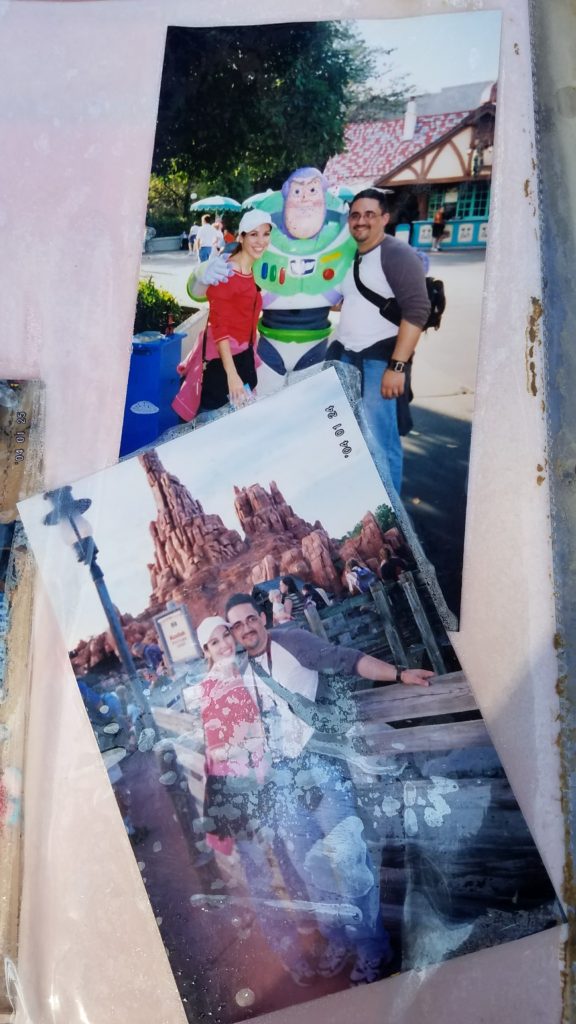 Our Crazy First Year of Marriage
Just 9 months after we said "I do," (no, I wasn't pregnant), we got the surprise of our lives. We had just come back from a late night "escapade" as young married couples do. We got hungry at around midnight and drove to a Denny's not too far from our first home. We ate burgers, went home and got a VERY rude awakening in the middle of the night. I awoke to the bed shaking, thinking it might be an earthquake. Puerto Rico is known to have some minor tremors and honestly, that was my first thought when I woke up and turned to wake up Adam. But he wasn't responding, so I turned on the light to find out he was having a grand mal seizure.
Terrified, I had no idea what to do but call 9-1-1. The lady on the phone told me to breathe. I was hyperventilating and trying to pray and hoping he was still alive. At that point the seizure stopped, he was breathing and I was praying over Him. I tried to cover the chilling fear I felt with the faintest faith I could muster. I even remember trying to sing "You are God in Heaven … and here am I on Earth. So I'll let my words be few. Jesus, I am so in love with you." I'm not even sure why that particular song. Maybe we had done it in church that Sunday and it was what came to mind. But I'm thankful that I wasn't alone here on Earth. I know God was right there with us.
Adam's parents came, the paramedics came and we spent about a week in the hospital, waiting on test results. One of the first words we heard was "glioma." My friend Stacey, who had left her 4 young children to come with her hubby Joel to accompany us in the hospital, did a bit of research and brought us info on what that could mean. We had tons of questions for the doctors. They said we'd have to operate and it would be about a year (12 full months) before things would go back to normal after brain surgery to remove the tumor they found.
My mom heard about a doctor in Florida that she urged us to contact for a second opinion. I believe this may have been one of the first miraculous turns in the story.
Some of the 2004 brain tumor miracles
Somehow, our health insurance covered the surgery by the doctor in Florida (we were still living in Puerto Rico at the time.)
What the doctors initially thought was a high grade malignant brain tumor, pathology reports came back saying it was benign. Thank you, Jesus! 
My aunt Jeannine happened to live near the hospital in Coral Gables. Had she not been there, I would've been in the waiting room alone while Adam was in surgery. God ordained that time together! She even told me family stories that I never heard before and gave me insights into our family history that I believe helped process memories in a new, sweeter way. It was kind of like looking at old photographs (which we did later at her house) and learning another side of the story. I'm so thankful for that time with her and my cousins Tati, Alex & Nicky, and the rest of the fam!
My aunt Giselle and her family were also in Florida, so we were able to celebrate a "pre-brain-tumor-surgery" dinner together. It was actually FUN! Who knew scary surgeries could be celebrated? Lol! Only thru God's grace and His strength.
Adam left the hospital roughly 30 hours after the surgery. MIRACLE!
Within the first week, we hung our with my aunt and her family, and even went to the mall!
Within the first two weeks, my friend Jaime invited us to drive four hours to Orlando, where he treated us to Epcot and Sea World. AMAZING!
Honestly, I can't even tell you how FULL my heart was to be back at Disney World TWICE in one year!
I used to never cry over anything, but believe me when I tell you, the tears FLOWED at EPCOT. We were there in early December of 2004. It was almost surreal to walk past the most beautiful sparkly Christmas trees and decor, while Christmas music filled the air. I was holding my new husband's hand and it felt almost like we were getting a second honeymoon. Adam was ALIVE, he was healthy and there were no side effects or anything other than a scar. Without the scar, you could almost forget that he'd just gone through brain surgery.
We had just experienced a full blown miracle and I don't think I could say THANK YOU enough to our Heavenly Father for answering so many prayers. If you prayed for Adam back then, Thank You.
More miracles in 2006
Just two years later, we were celebrating another miracle: the birth of our first son! 
After Adam's surgery, the doctors had said a medication he took could affect fertility. We didn't know if it affected, how it affected, and there was uncertainty in my heart about whether or not we could ever have kids. But God had bigger plans!
I loved that my childhood friend Ana shared the great news on her blog, welcoming our son into the world and celebrating TWO YEARS since the brain tumor surgery. Thank you, Lord!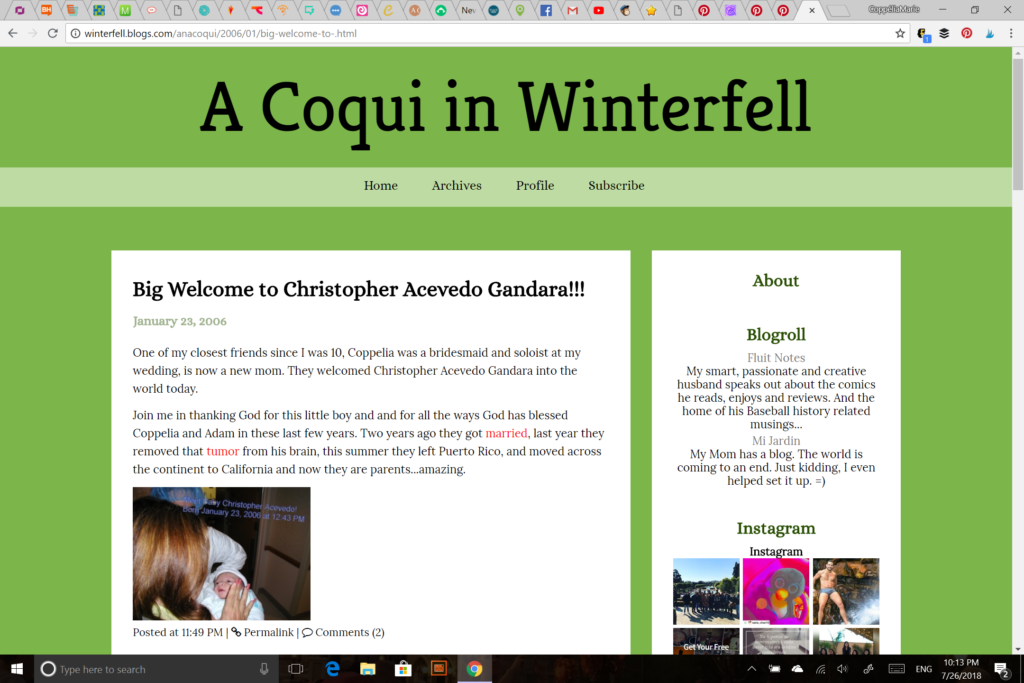 If you fast forward thru the next few years, Adam and I moved from Puerto Rico to California in 2005, had our first son in 2006, our daughter in 2009, then moved from California to Texas in 2011. If you pause at any point throughout this journey, I could tell you many MORE MIRACLES that God has done! I may have to share more in other blog posts. 😉
Twelve years went by and I never imagined that we'd get another shocking surprise in 2016.
It was sometime in April 2016 that Adam noticed his hand was twitching. I noticed it, too. I thought we'd RUSH to the hospital to get it checked. He thought, "eh, that's nothing." Typical guy, right? lol!
Maybe a few weeks later, he called me from work. I was home doing homework with the kids and he asked me where I was. I was like "you know where I am." He knew I was home doing homework with the kids, so it was immediately strange to me that he asked. It made sense after he added "I had another seizure. Can you meet me at the hospital?"
I've never had my heart beat out of my chest more, while I FOUGHT to stay calm for my two kids. We drove to the hospital, prayed on the way there and trusted God.
But I was kind of terrified. Isn't one miracle enough? How do I pray for another one? Wouldn't that be selfish?
There was a mix of fear and faith in my heart between April and July of 2016. But God is so faithful. I read a devotional by Dr. Tony Evans the night we were in the ER. We found out Adam in fact had another benign brain tumor. The devotional talked about triage, brain, darkness and light (all terms we discussed while looking at the scans with the doctor.) It was one way I knew God was absolutely in control! This may have surprised us, but it didn't surprise God.
I could share a million details, but here are just a few that stand out.
Some of the 2016 brain tumor miracles
Our church, Second Baptist in Houston, jumped into overdrive to help us get an appointment at MD Anderson with the best possible brain surgeons.
We had church friends bring us food, pray for us, provide financially, bless us abundantly and so much more!
I can keep sharing miracle after miracle through our Second Baptist church family, but I'll say this — I can't imagine people going thru a health crisis without a community like this to help and rally around you. And there is truly power in prayer!
Adam's parents were able to come and stay with the kids while we focused on doctor's appointments and recovery.
My parents were able to come to Houston from Dallas and support as much as they could.
Our friend Jorge found out we were at MD Anderson and took care of feeding us SO WELL! We had no idea he actually worked there! He and his wife Ana Sylvia have been huge blessings since we met through KSBJ radio when we first moved to Houston.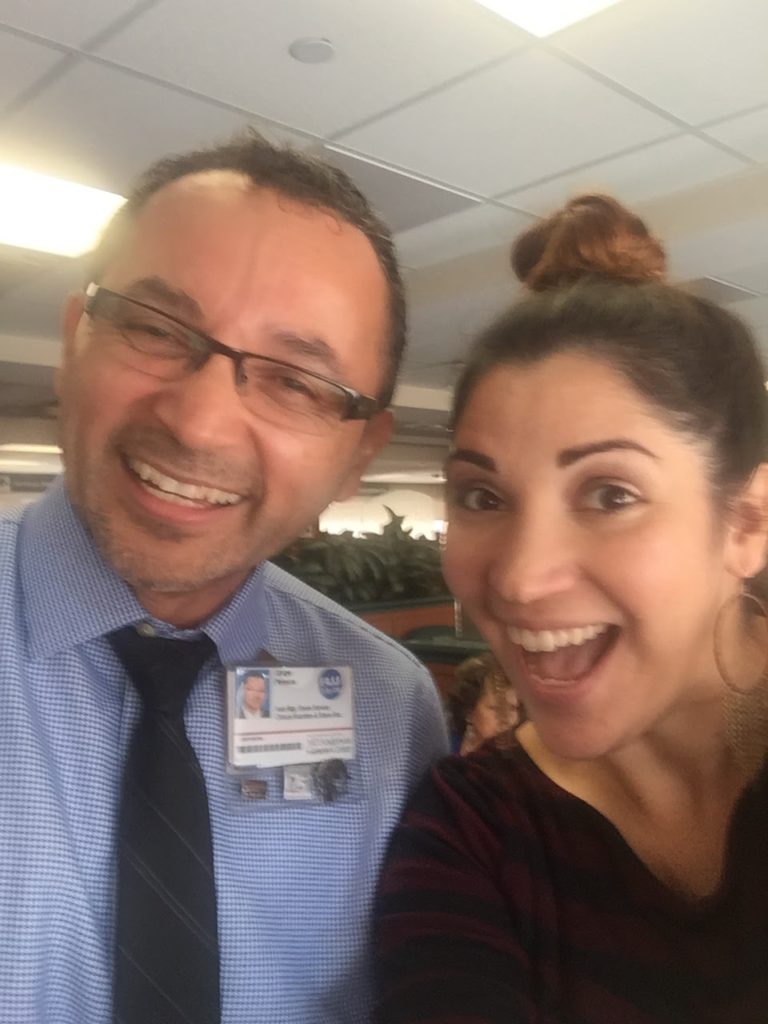 One of the nurses at MD Anderson couldn't believe Adam was "the guy from that hospital room!" He was out walking one night, and just days before had been barely able to walk shortly after surgery. We gave God ALL the glory and shared with the nurse that we had a LOT of people praying. She was like "are you guys believers?" We were like YEAH! And she said they don't see miracles like that very often.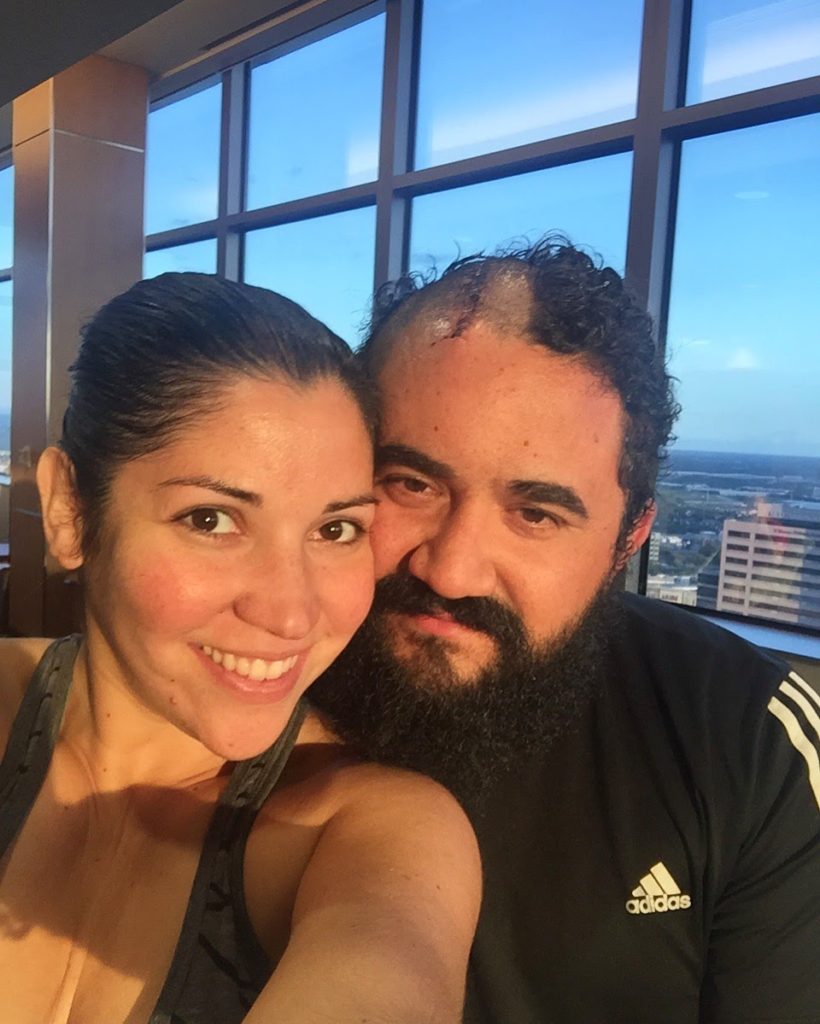 Adam's surgery was two years ago on July 26, 2016. I can't say THANK YOU, LORD enough for every single miracle. For the way He provided, protected, watched over us, filled us with strength and peace and did SO MUCH MORE than we could have asked or imagined.
And if Adam's health today, two years later, wasn't enough to celebrate, God threw some more celebration on top! 
I don't want to leave out this amazing part of our miracle!
Wouldn't you know that my cousin Giannina was getting married a few months after Adam's surgery, that same year in September 2016 at Disney World!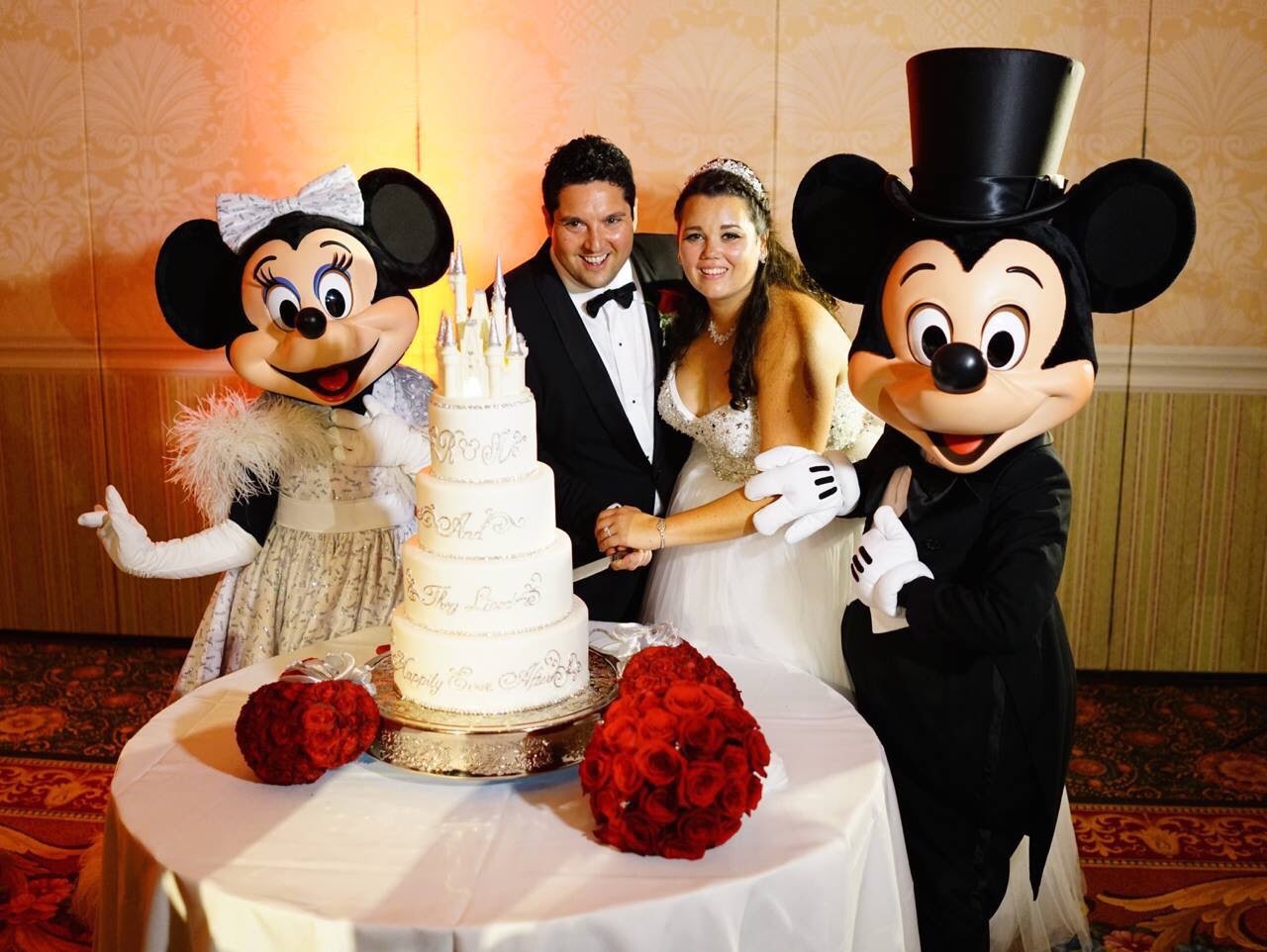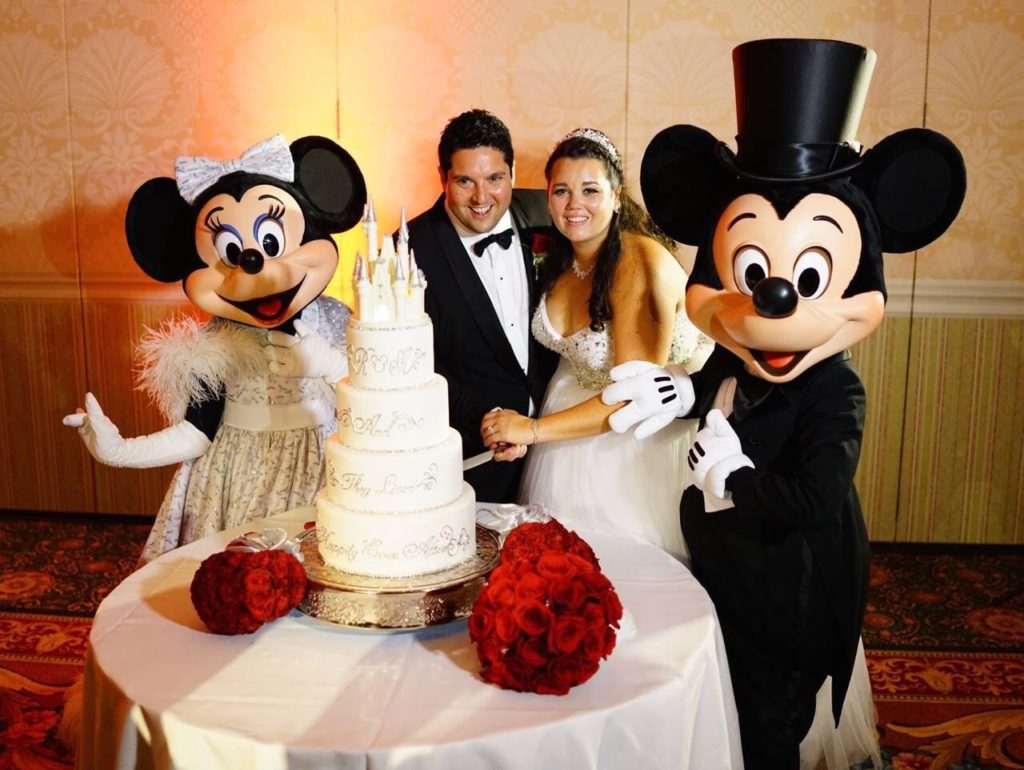 I had the crazy dream that, just maybe, we could save up enough money to go to the wedding. Then all THIS craziness happened (not to mention I quit my job that year!) We were depending on God and experiencing so many MIRACLES! But asking for a Disney trip, even for my cousin's wedding, almost seemed like too much to ask. I was SO grateful for Adam's health there was nothing else I needed.
But God is so much bigger than anything we could ask or imagine.
Would you believe that I kind of held onto the hope that maybe, somehow, last minute, we'd be able to go to my cousin's wedding. It was going to be the first time since 1994 that side of the family would all be together… in 2016! My heart really desired to see my family. And of course, it was DISNEY!
We spent a few days at MD Anderson in July of 2016. I was invited to lead worship for Sugar Creek Baptist Church's Spanish Women's retreat in August. My devotional book, "Whole" had just come out and they not only encouraged the women to buy it, they blessed us financially more than I ever expected!
In my crazy hopes and dreams that we could still make it to my cousin's wedding at Disney World, I had a chicken scratch budget on the back of an envelope, trying to crunch numbers and make it work. We had a little bit of money and needed X amount if we were going to make the trip happen.
Guess how much the church blessed us with? Yep, with exactly what we needed.
I didn't think I could pray for a second brain tumor miracle and God had so much more in store than we could have asked for or imagined.
We don't always understand why things happen the way they do. But we can trust that God can not only get us through the difficult times, He has WAY more in store than we could dream of.
Thank you so much, with all my heart, Jesus, for EVERYTHING. <3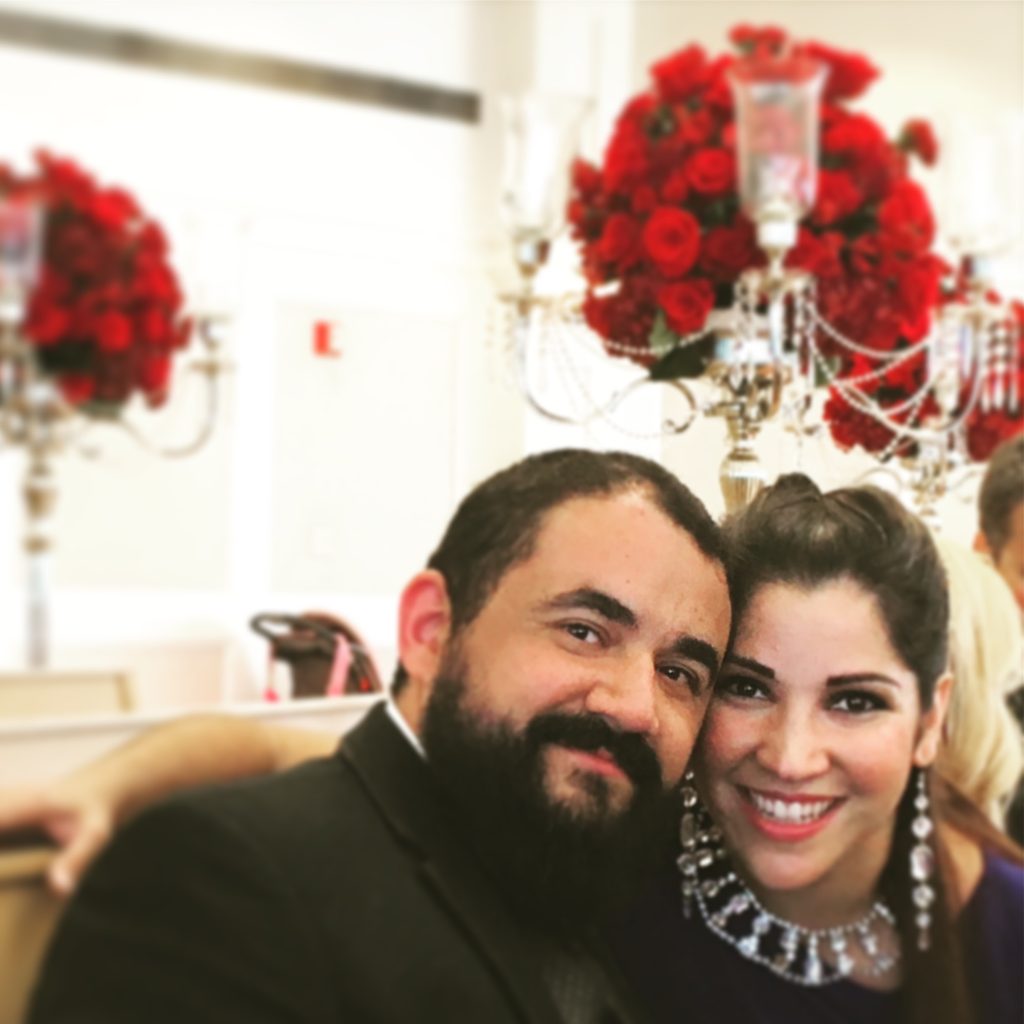 Laughing (and praising God for miracles) thru life,
Coppelia