*You may find affiliate links for things I love! At no extra cost to you, I could receive a small commission if you click and buy thru my links. Thanks! ~Coppelia
I can't believe I didn't post this at 12:01 midnight as soon as National Chocolate Day officially started!
Had I known this last night, I surely would have kicked off the celebration with one of the Lindt truffles that is conveniently sitting on my kitchen counter in a little gift bag (I've had it for a few months! Incredible, but true, I do practice a bit of restraint with chocolate. Just a tiny bit.)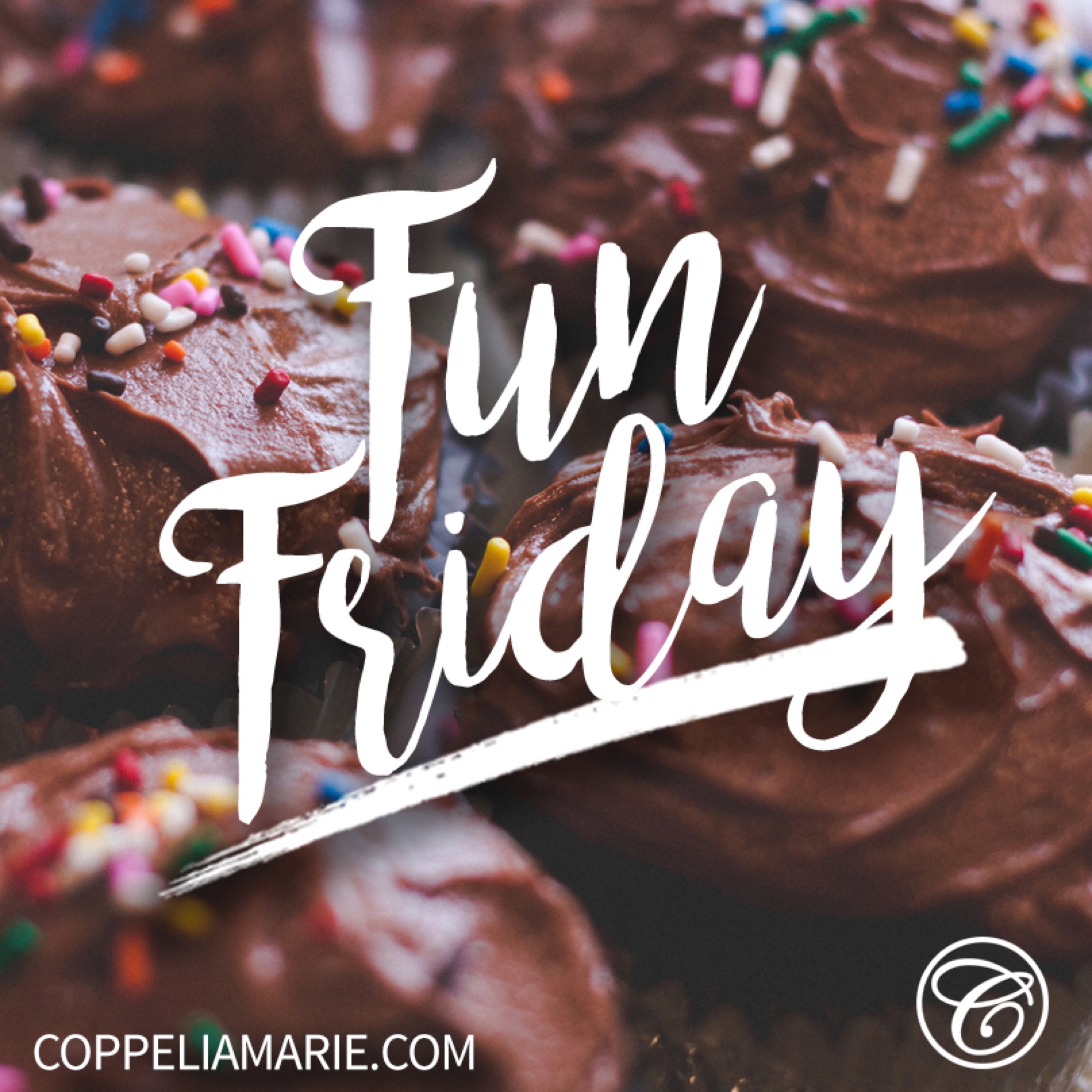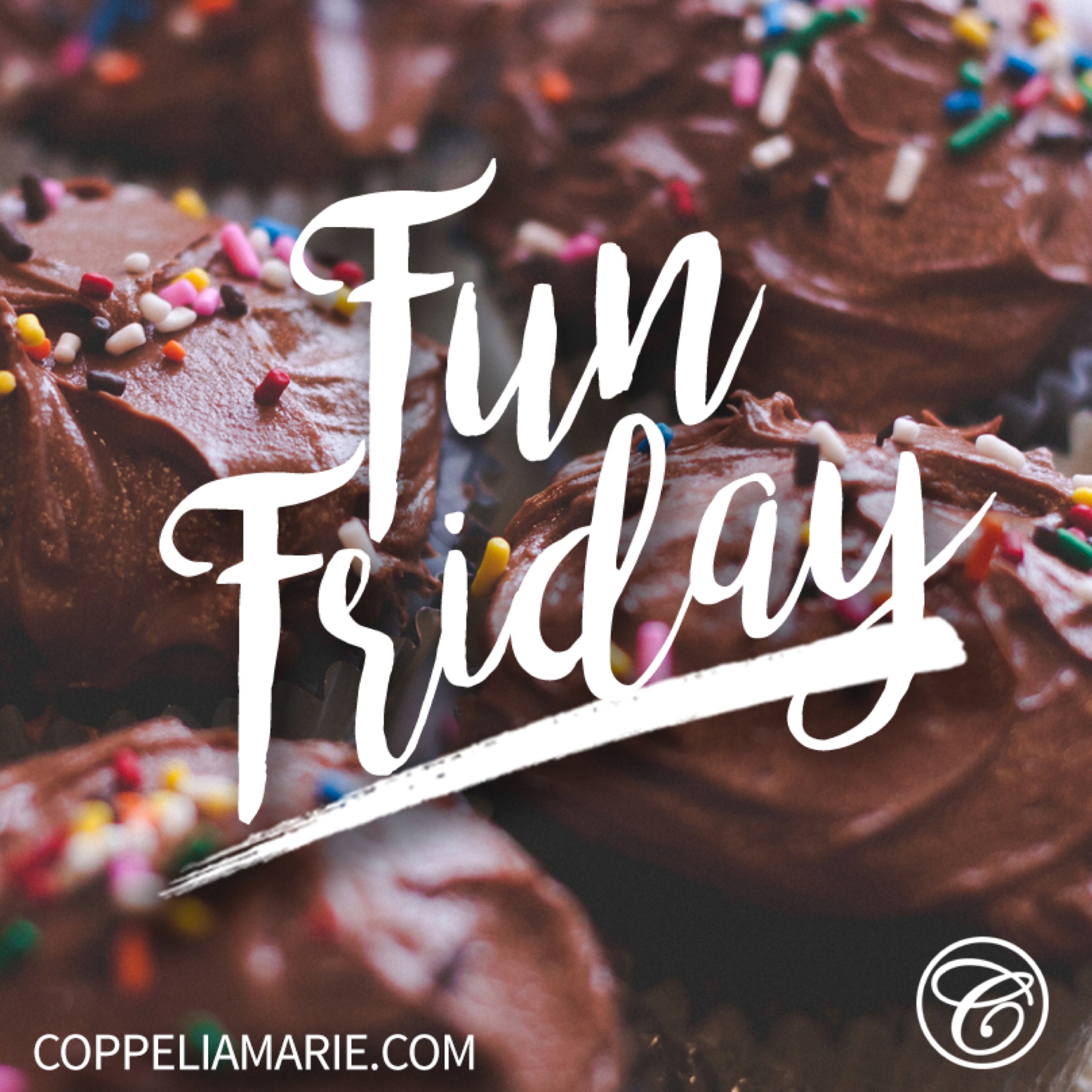 In honor of National Chocolate Day and to inspire you to celebrate today, tomorrow and as often as possible, here's a list of my Top 5 Favorite Chocolaty Things:
(Note: This list contains affiliate links, so if you can't help but click & buy one of these delicious chocolaty treats, I get a commission, at no extra cost to you!)
#5) Hershey's Special Dark chocolate bar: So simple and satisfying. I'm good with the miniature versions, but the actual bar is a true special treat!
#4) Dove Promises: I love that each of these delicious chocolates comes with a sweet message in the foil wrapper. Of course, all the dark chocolate ones will get eaten first. You can have the rest. 😉
#3) 
Kisses Special Dark: The first radio station I worked at had a candy dish that mysteriously was always filled with Hershey's kisses. And I would mysteriously wander to the reception area of the mostly empty radio station on those early Saturday mornings when I worked the morning shift and mostly stay awake BECAUSE of  those little kisses. A very Happy National Chocolate Day shoutout and major thank you to YOU, the person who kept that candy dish filled. Thank you. 🙂

#2) Ghirardelli Chocolate Intense Dark Bar, Midnight Reverie: My husband, Adam, has always known since early in our friendship and dating years that, for me, "the darker the chocolate, the better." I know from a "healthier eating" standpoint this is true, but regardless of health benefits, I still personally prefer dark-er chocolate! I'll never forget the one time he surprised me with this bag of 86% (UBER DARK) chocolate one night, for no reason at all (other than the fact that he is the BEST. Husband. Ever!!!) Love you, Babe! <3

And my top favorite chocolatey thing was a gift that, while I already loved the man I was dating who would later become my husband … this may well have sealed the deal!

#1) Godiva Chocolatier Classic Gold Ballotin
This box doesn't just have a Dark Mint Medallion (yes, please), but it was the most amazing assortment of love, I mean chocolates, assembled in one perfect little gift. Granted, the one my hubby (then boyfriend) got me was BIGGER and BETTER and had MORE chocolates (and it lasted me for what seemed like months), AND it made me fall in love with him more with each bite, but this box would do just fine. It's chocolate. 'Nuff said.
Funny how this turned from a "favorite chocolate" thing into a "I love my husband" thing. HA! See, there is a connection between chocolate and love. 😉 Love you, Adam!
Laughing (and enjoying chocolate & love) thru life,
Coppelia