*You may find affiliate links for things I love! At no extra cost to you, I could receive a small commission if you click and buy thru my links. Thanks! ~Coppelia
This is not just your average lunch date with my hubby on a Friday afternoon.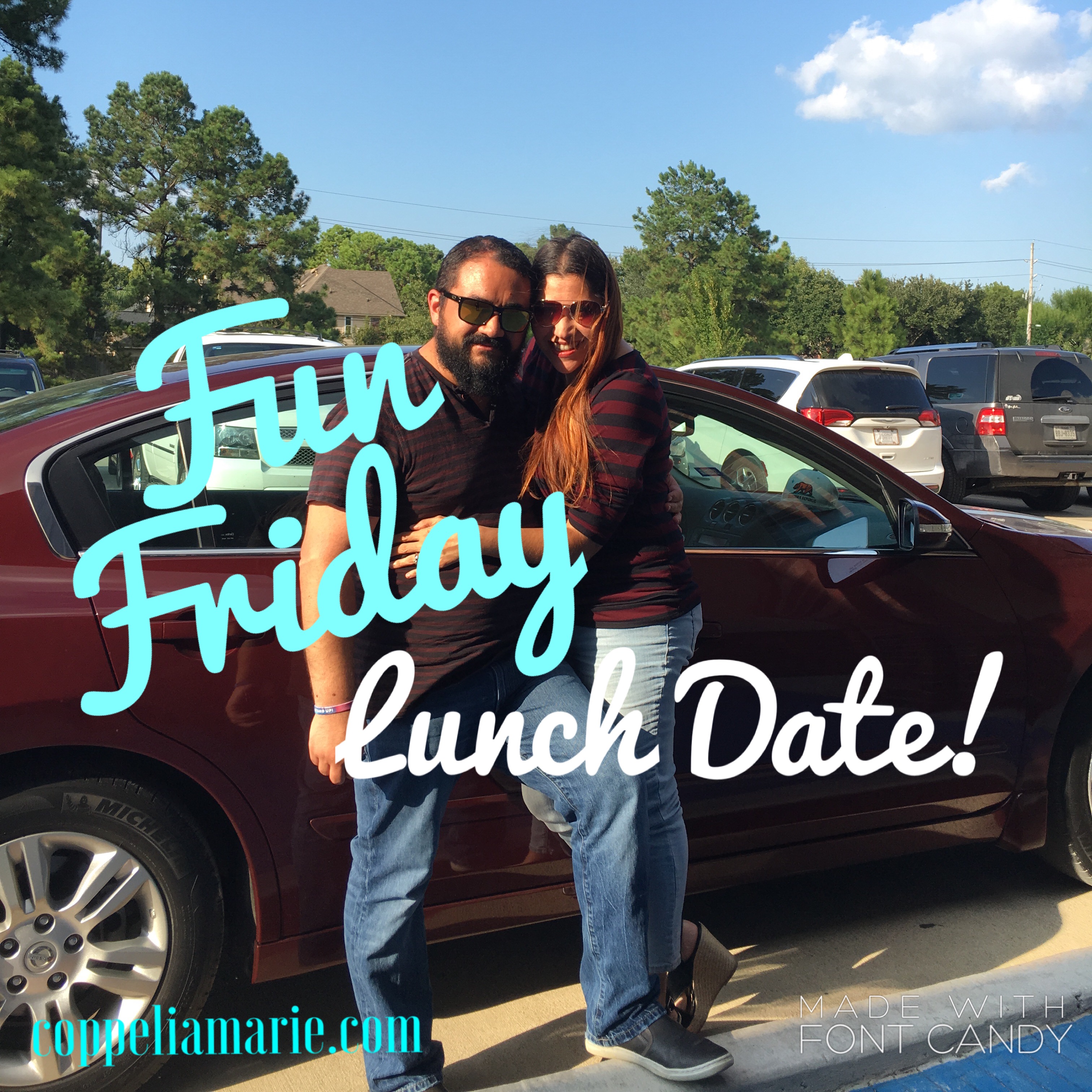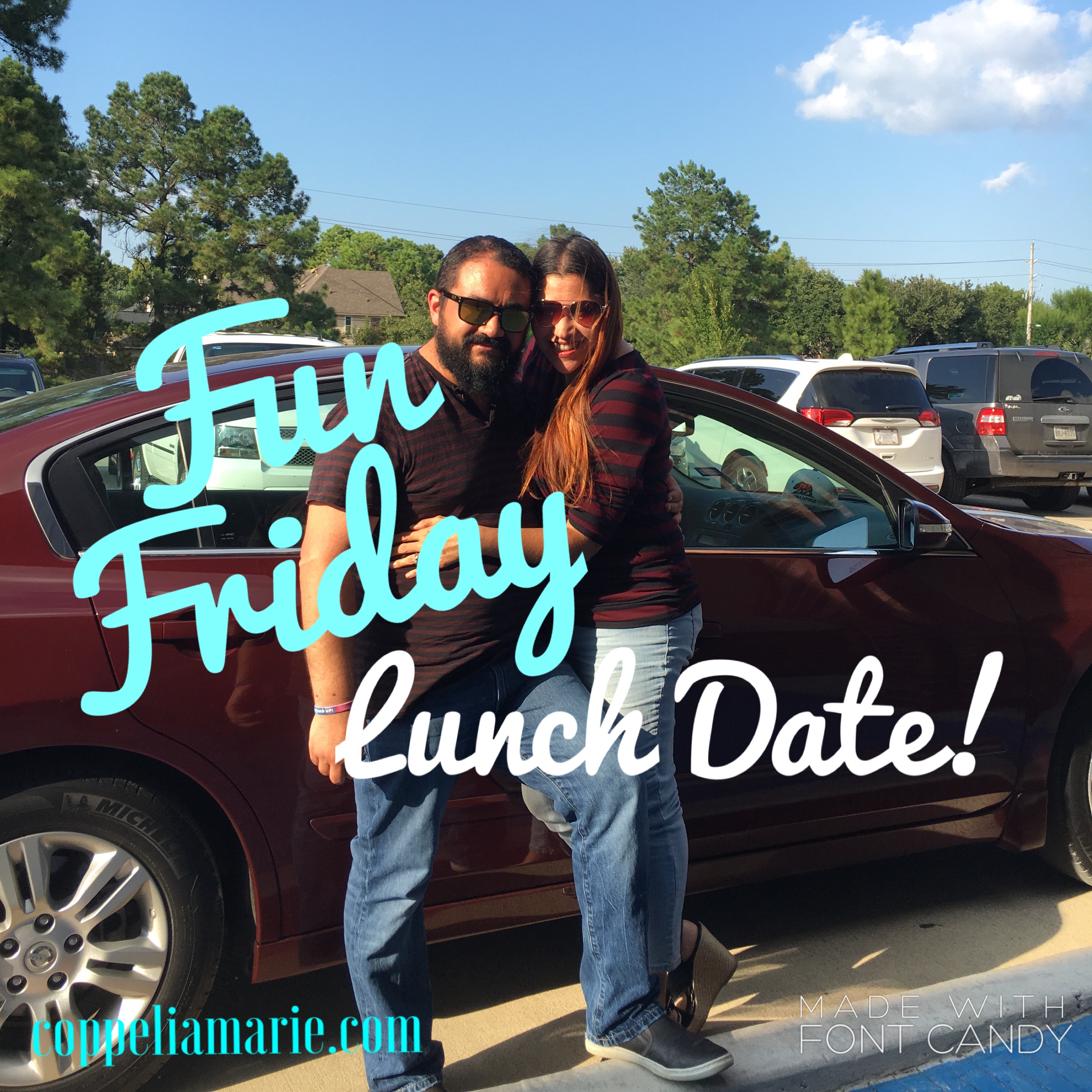 Just about 2 months ago, on July 26th, we were at MD Anderson Cancer Center. My father-in-law and I were sitting in a hospital room, waiting for my hubby to go back to the Operating Room (they call it a brain suite) for brain surgery to remove a tumor.
Calling it a brain suite sounded kinda fancy. Does he get mani-pedis and aromatherapy? No? Lol
Needless to say, every day after that surgery, when we started the post-op recovery, as we saw God strengthen his body miraculously day after day, it just all feels like a second chance. A new lease on life. So lunch dates are extra special.
Earlier this week we had a bit of a scare, which thankfully turned out to be nothing to worry about. Thank God!
After you go through "brain tumor #2," (the first one was in 2004), any little thing that happens can trigger worry or anxiety. Totally normal, right?!
Actually, my co-worker John said yes, it's actually healthy to allow myself to freak out a little if I have to.
(Ha! I'm a pressure cooker, so let me just stuff this minor freak out all the way down so I can explode later. Hnmmm. OK, I'm starting to see why allowing myself to freak out instead of stuffing it inside would probably be a good idea. LOL!)
But seriously, God has been with us thru all of these experiences. In fact, He was with us even before Adam & I started dating. No, go back further–His word says He saw us before we were born!
And this year, over and over again, I have seen God take amazing care of us and provide what we needed, whether it was medical, financial, family and friend support, etc… and I am thankful beyond words for all of it.
Thank You, Lord, for putting some pretty amazing people (and an even more amazing church family) around us at just the times we have needed them.
All of this made today's little lunchy date extra amazingly special.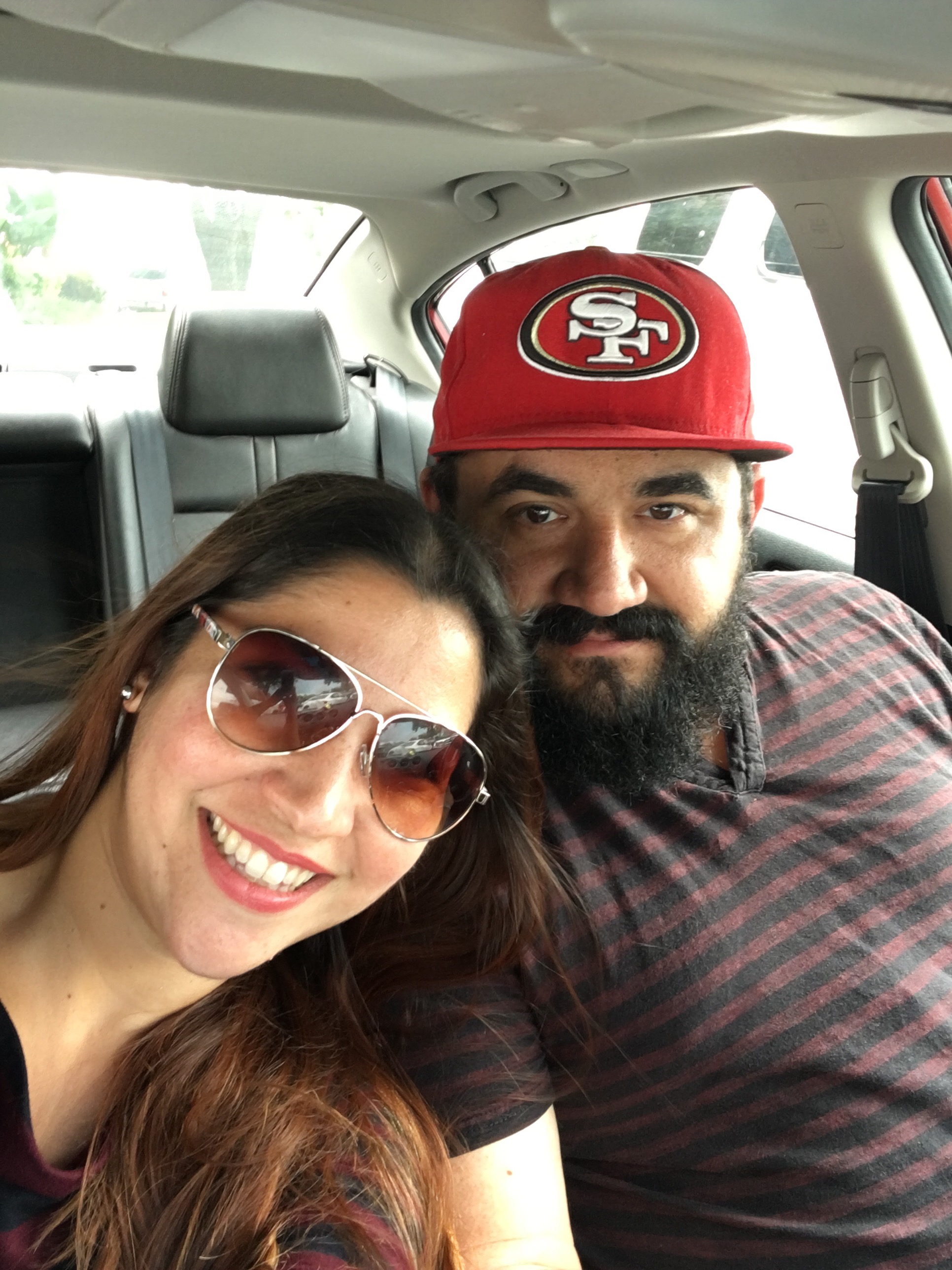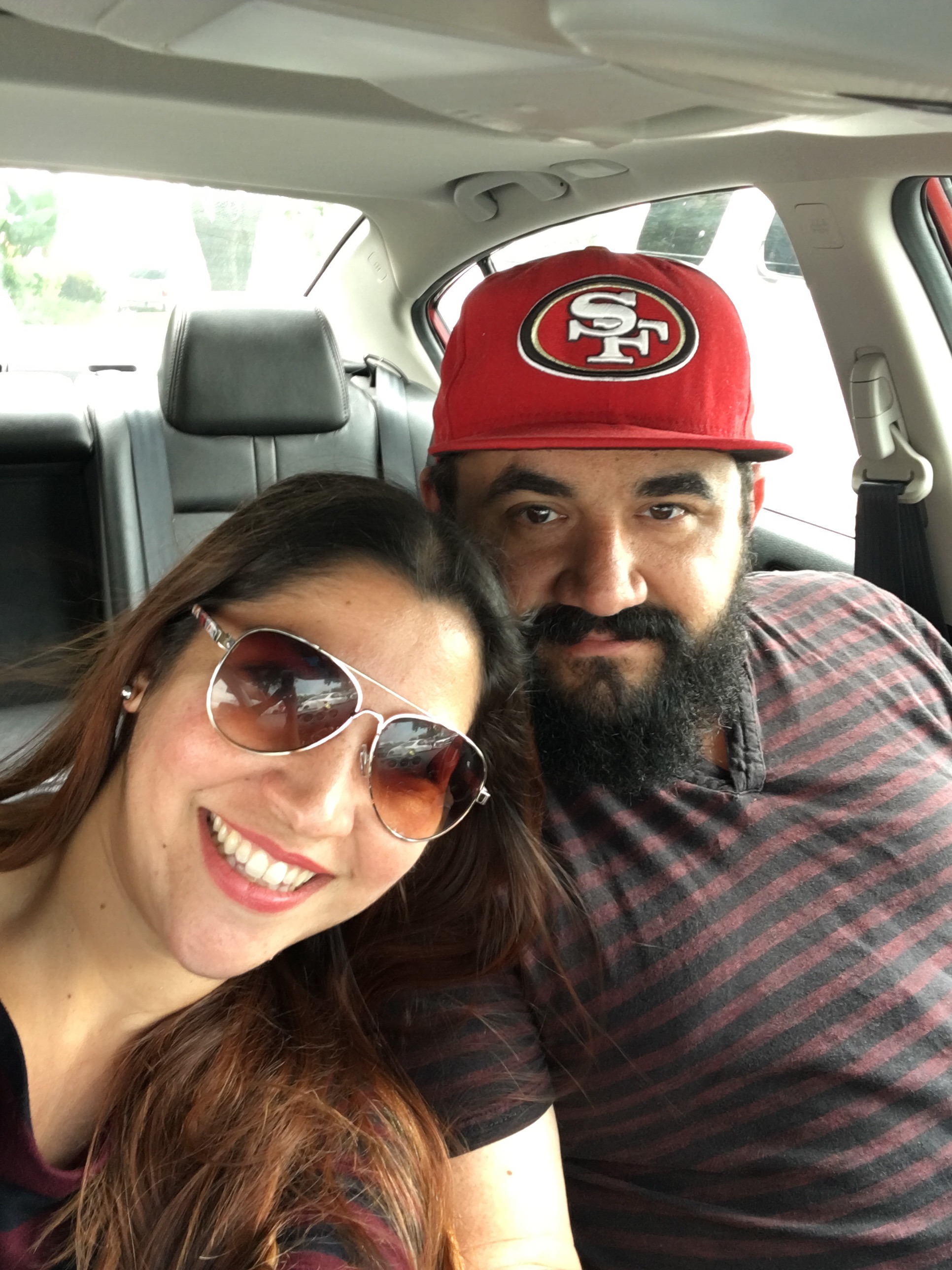 I love my hubby. Thank You, Lord, for every moment you bless me with him.
Laughing (and loving my hubby) thru life,
Coppelia ❤️
P.S. It was even cuter that our shirts matched (and definitely not on purpose!)