*You may find affiliate links for things I love! At no extra cost to you, I could receive a small commission if you click and buy thru my links. Thanks! ~Coppelia
A lot of people know I'm a Christian, but maybe you don't know the story of how it all got started. If I remember correctly, the day I first accepted Jesus as my savior (altar call and everything) was August 18th. So, to celebrate my "re-Birthday" this month (lol!), I'll share the story here!
My "SCARY" Salvation Story
I was born in Puerto Rico to parents who grew up in Catholic homes. I was baptized in the Catholic church as a baby, but by the time I was in pre-school, we went to a spirit-filled Pentecostal church. People there believed the TV was the "devil's box" and they spoke in tongues. Some people pushed you when they prayed so you would fall and be "slain in the spirit." I would put my foot back to stay standing. And they had a clown to entertain the kids (but he was kind of scary!)
When I was 8 years old we went to another church. They showed a (basically Christian horror) movie about the rapture. When the pastor asked if anyone wanted to accept Jesus as their savior, I said yes because I didn't want to miss the rapture and get beheaded. That's TERRIFYING! Especially for a little kid.
I can laugh about it now, but more than anything I'm thankful that God met me where I was, scared and all. And He took away the fear.
Thankfully, that wasn't the extent of my Christian upbringing. There was also plenty of FUN!
But they made it FUN!
I had a blast at Vacation Bible School in the summer. Probably one of my favorite ones was the summer I turned 7. We had a Smurfs-themed birthday at the church (before someone decided Smurfs were evil, too…lol!) I remember learning the verse about how Jesus said to let the children come to Him.
It warmed my little 7 year old heart to hear that Jesus wasn't scary at all! The people around Him often were (and still are.) Case in point, the disciples who were closest to Jesus. They were telling "those darned kids" to stop bugging the Master, to which Jesus replied, "Let the little children come to me, and do not hinder them, for the kingdom of heaven belongs to such as these." Matthew 19:14 

And it was extra cool that it was verse 14 and my birthday was on the 14th as well! 😉 Those things matter to kids, you know.
I love Jesus so much for that. He's into details.
Jesus knew what (and who) I needed
While I may have had a scary introduction to church things, He kept pursuing me in really fun and special ways.
When I was in middle school, God gave me an awesome small group leader, Ivelisse. I was a shy 7th grader and she was the cool High School Senior that made me feel like I could be cool one day, too!
The Bible teacher/youth group leader was SO CUTE! All us girls had crushes on his blue eyes and soccer-player body. (We can chat later about how BOYCRAZY I was!) Anyway, we all went to church pretty regularly. This is funny to me now, but God was planting seeds in my heart, no matter what my motivation was for going to His house. 😉
That "cute youth group leader" was only the beginning. I had so many amazing youth leaders invest their time in me: Ron, Esteban, Chuck, Mario and Priscilla, Neyda, Pastor Parker … I'm probably missing a few. But in my middle school and high school years, these people and others saw in me so much potential.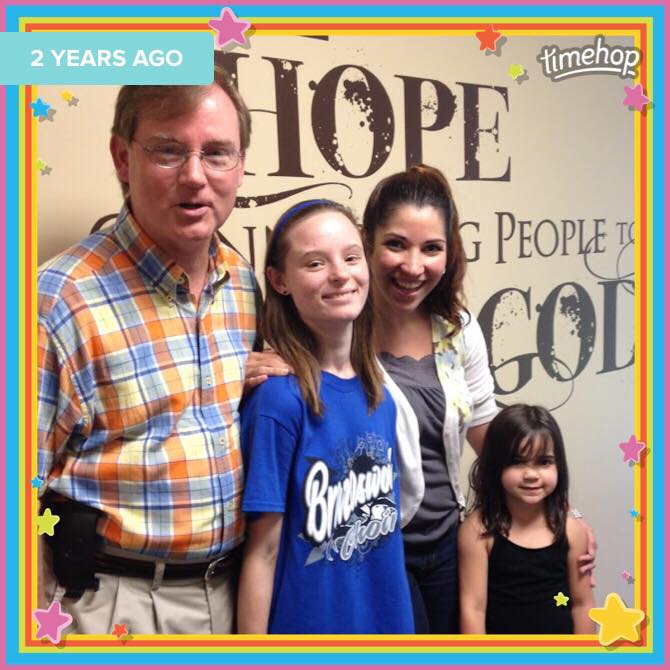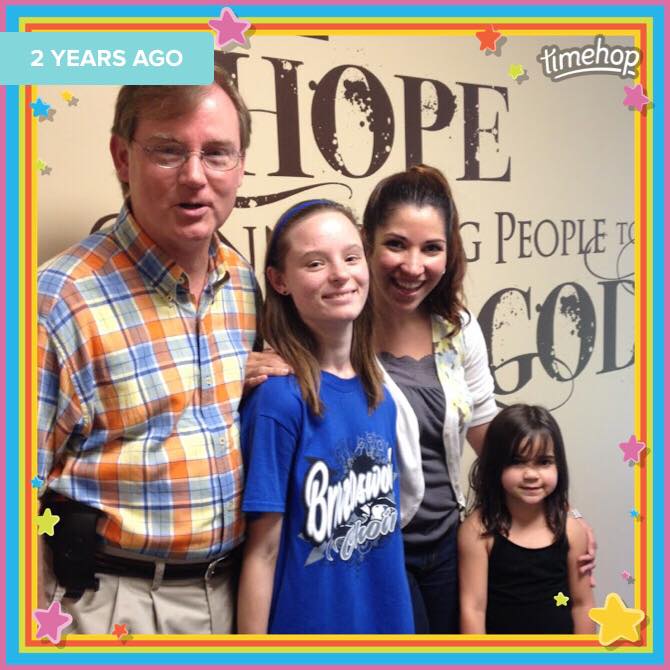 All I saw in myself back then was a shy, ugly, insecure teen who didn't think she was anything special.

All they saw was a girl who was VERY special, talented and beautiful inside and out. A girl who laughed a lot, was eager to learn, had a LOT of questions and had a bright future ahead.
I'm not sure how my life would be different if I didn't have those amazing people in my life. But I'm thankful that God knew what I needed and man, did He provide it abundantly.
Prayer makes a difference
Of course, I can't minimize or understate the fact that my parents, especially my mom, prayed me through those years. I believe those prayers protected my sister, brother and I from harm, bad influences and God knows what else. I also believe my parents' prayer and guidance helped me stay on the right path, seeking God, building a solid foundation, leading me to where I am today.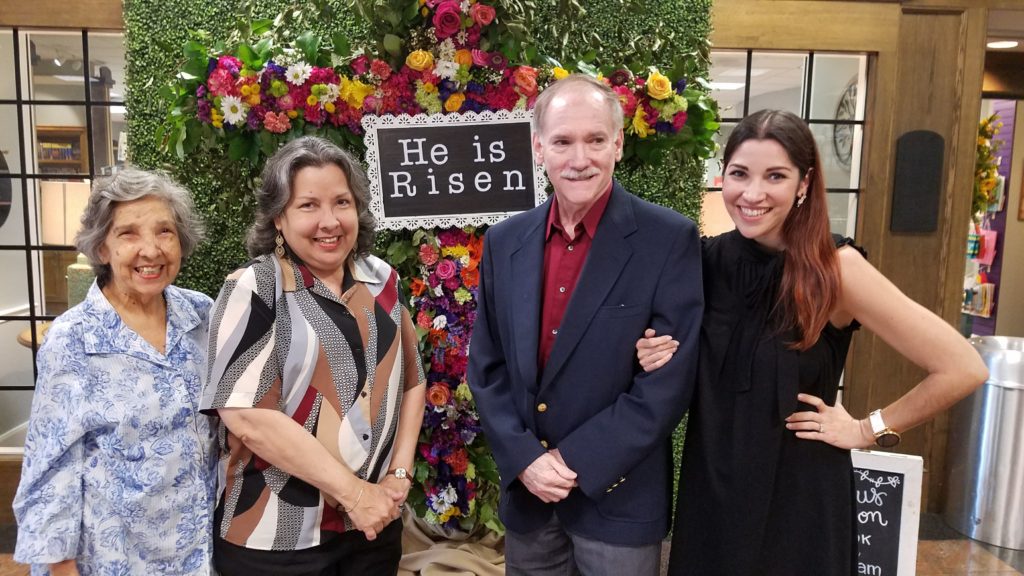 I could honestly write so much more, but I'll wrap it up here for now. If I'm able to use my gifts and talents today to serve God and hopefully bless people through singing, leading worship, on the radio, through this blog, in my family … it's because somehow Jesus cut through the scary church stuff and revealed His awesome love to me.
How did YOU come to know Jesus? Or are you curious to learn more?
And if you have a story, please share it in the comments! I'd love to know your story, too.
Laughing (and knowing more about Jesus) thru life,
Coppelia