*You may find affiliate links for things I love! At no extra cost to you, I could receive a small commission if you click and buy thru my links. Thanks! ~Coppelia
Thanks to Allied Global Marketing on behalf of Universal and their new film HOW TO TRAIN YOUR DRAGON 3: THE HIDDEN WORLD for sponsoring this post. All opinions as always are my own. (Toothless really is one of my favorite dragons!) Check out this "How to Train Your Dragon 3" Light Fury DIY Mason Jar Craft and get even MORE excited about the movie! 
If you're looking for a fun and easy DIY craft to make with your kids, it doesn't get easier than this! The finished product looks so awesome you won't believe how easy it was to make. Even my daughter's bestie said "We're done?! Wow, that was easy!"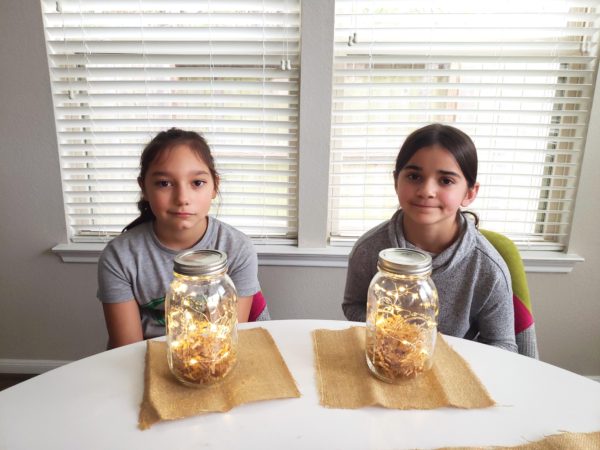 Check out the fun video we put together! You can find the materials and "how to" here below so you can literally DIY (before or after you watch the movie*!)
*Just add popcorn! Seriously, after we finished the craft, the girls played for a while and we ended up making some popcorn!
Light Fury Dragon DIY Mason Jar Craft materials
A Mason jar
Mini LED fairy lights
Decorative paper shreds
Burlap
Marbles, pebbles or seashells
We found most of the items at Michael's. But I'm willing to bet you probably have a mason jar or two at home already! And we had plenty of little marbles, pebbles and seashells that we'd collected over the years, perfect as a little addition to this craft.
Instructions:
Gather all the materials, plus scissors (literally, that's all you need!)
Add a little bit of crumpled decorative paper shreds to the bottom of the Mason jar.
Turn on the mini LED lights and place them on top of the "shreds."
Add a few extra shreds to cover the lights' small battery pack.
Cover the Mason jar.
Cut a square of burlap fabric (we got ours for $5 at Michael's with the 40% off coupon!)
Put the Mason jar on top of your burlap "placemat."
Add a few decorative marbles, pebbles or seashells around the jar.
My daughter and her bestie LOVED putting this mason jar craft together. It would be a perfect "How to Train Your Dragon" DIY craft for a birthday party or just for fun during the summer or any holiday!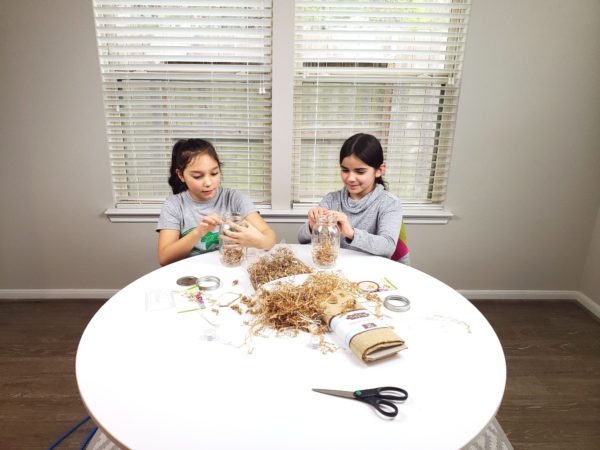 I hope you have fun putting together your Light Fury DIY Mason Jar light. Let me know in the comments below if you try it! I'd love to hear how it goes!
Laughing (and crafting) thru life,
Coppelia
P.S. Thanks to Madincrafts for inspiration with her firefly mason jar lights!
P.P.S. If you love crafts & party ideas, don't miss my Teen Titans Go to the Movies party video!