*You may find affiliate links for things I love! At no extra cost to you, I could receive a small commission if you click and buy thru my links. Thanks! ~Coppelia
What more could I ask for?
My hubby Adam, whom I have loved being married to for the past 12 years, experienced a miracle in 2004 when we were just newlyweds.
Back then, he had a grand mal seizure which led to the discovery of a brain tumor. At the time, test results revealed what appeared to be a high-grade malignancy. We were scared, but trusted God to get us through it. And we had tons of prayer, love and support from family and friends.
After a craniotomy and gamma knife surgery and procedure, the pathology results came back: it was BENIGN!
Praise God!
And Adam's recovery from that surgery was so quick and miraculous, we joke that my C-section recovery a few years later for our first son was way more complicated than his brain surgery!
This year, in 2016, twelve years after that first brain tumor, Adam had a minor seizure which led to the discovery of a new brain tumor.
I freaked out. I also prayed a lot.
And this year I determined and purposed in my heart that our summer, after the kids got out of school, would be an Inspirational Summer.
That meant that we would try to squeeze as much life, fun and inspiration out of the summer months as possible!
I wanted to fill our home with inspirational music, hang beautiful quotes and Bible verses on our walls, and make the atmosphere of our home more inspirational.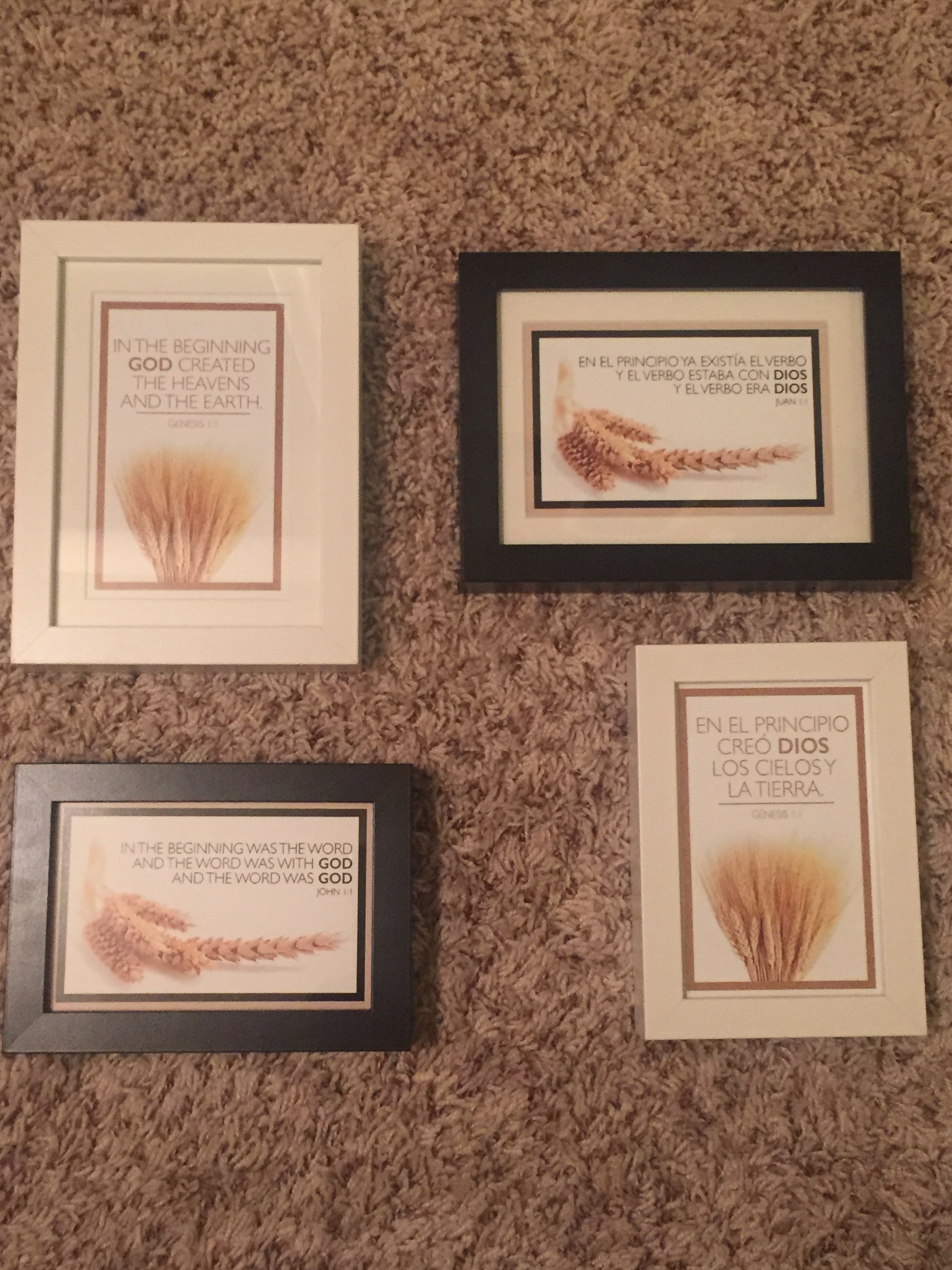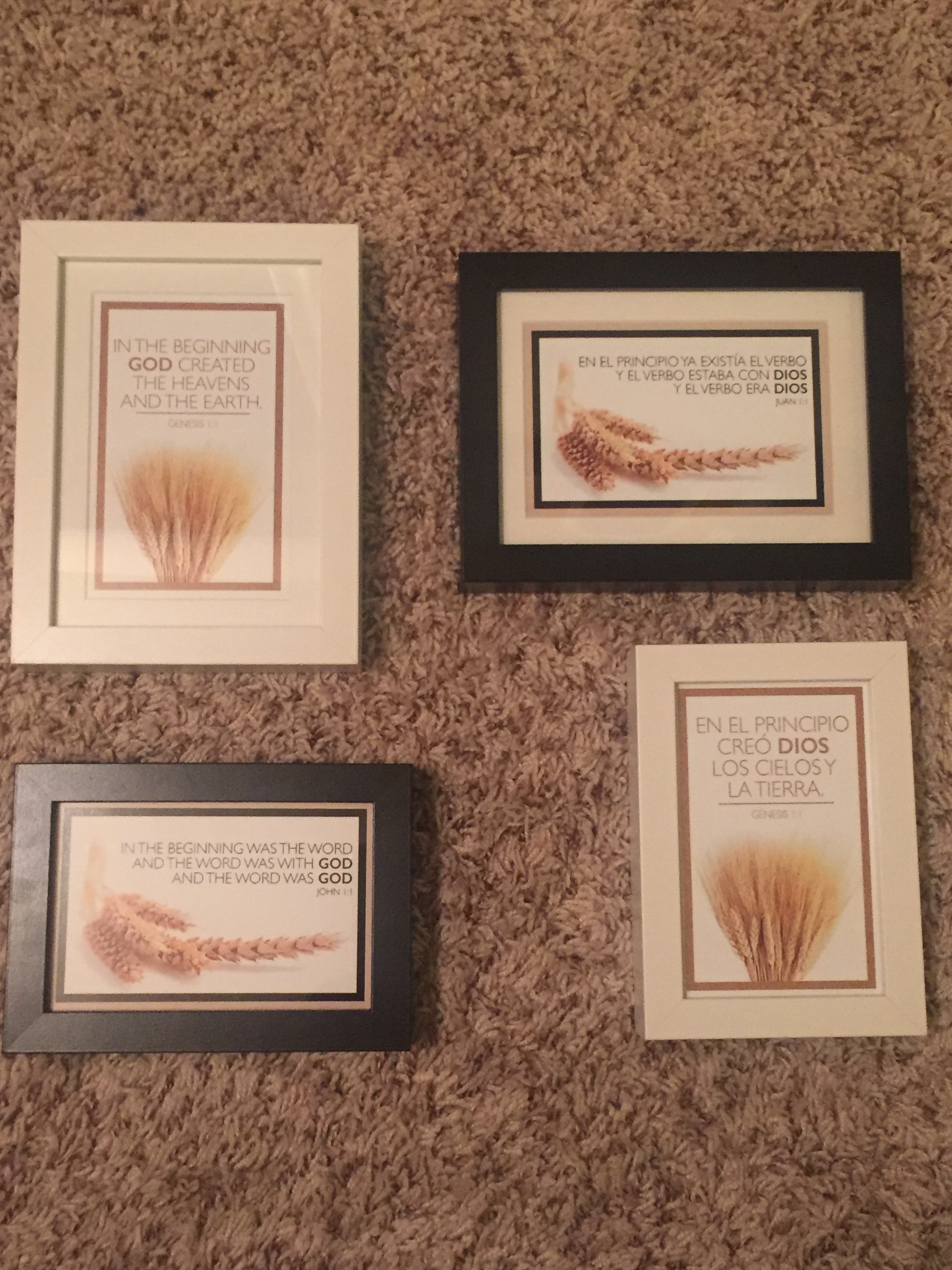 Of course in the middle of all this we had doctors appointments and the realization that Adam would be having brain surgery was sinking in.
As the date of the brain surgery got closer, we saw our church family & friends gather around us and offer more support than we could have anticipated.
During the same time we had two unexpected car issues. (I guess one could've been sort of expected because one of our cars is pretty old!) But the other one was definitely unexpected.
Our church family, Second Baptist Church in Houston, helped us out with our cars in more ways than we could have even imagined! I'm still in shock at how God's people have rallied around us during a time of need and have simply blown our minds.
The radio station I used to work for just a few months ago, KSBJ, reached out and offered their love, support and prayers in huge ways as well.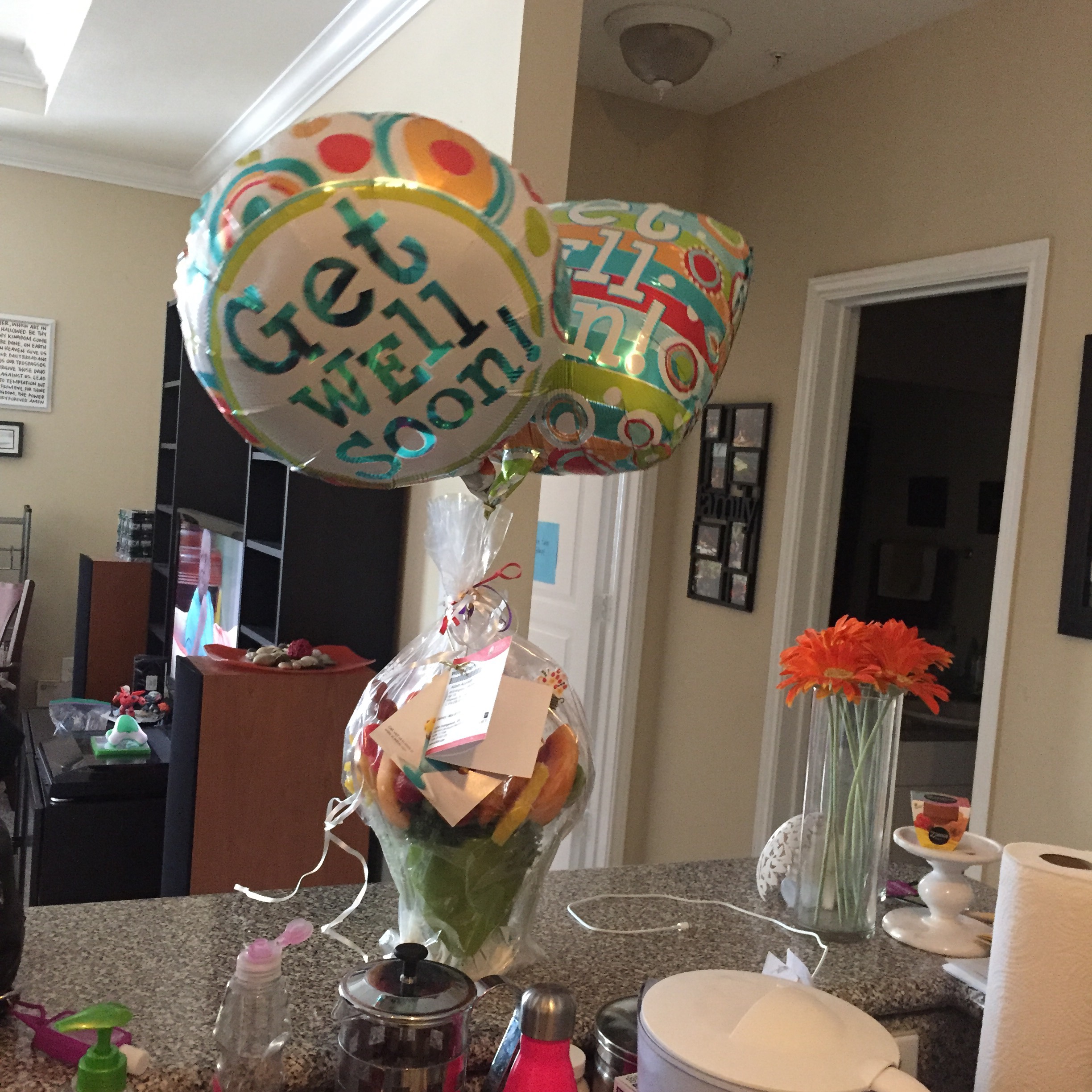 They even sent us that beautiful Edible Arrangement!
Wow!
And if all this wasn't enough, God didn't just wait to show up at the hospital, MD Anderson in Houston's Medical Center, for the surgery. He has truly been with us through this whole entire thing.
How's that for Inspiration?
Even when the surgery went longer than we had expected …
Even when the doctor seemed to take forever to get to the part where he told me that the surgery had gone well and Adam was recovering just fine …
Even when Adam woke up from surgery pretty much unable to move his left side, wondering how much of it he would regain …
Even when I walked through the hospital, past curtains that concealed other patients, all the way up to the bed where the love of my life lay with his eyes closed, with a bandage on his head covering the scar of his brain surgery, anticipating and hoping for the best …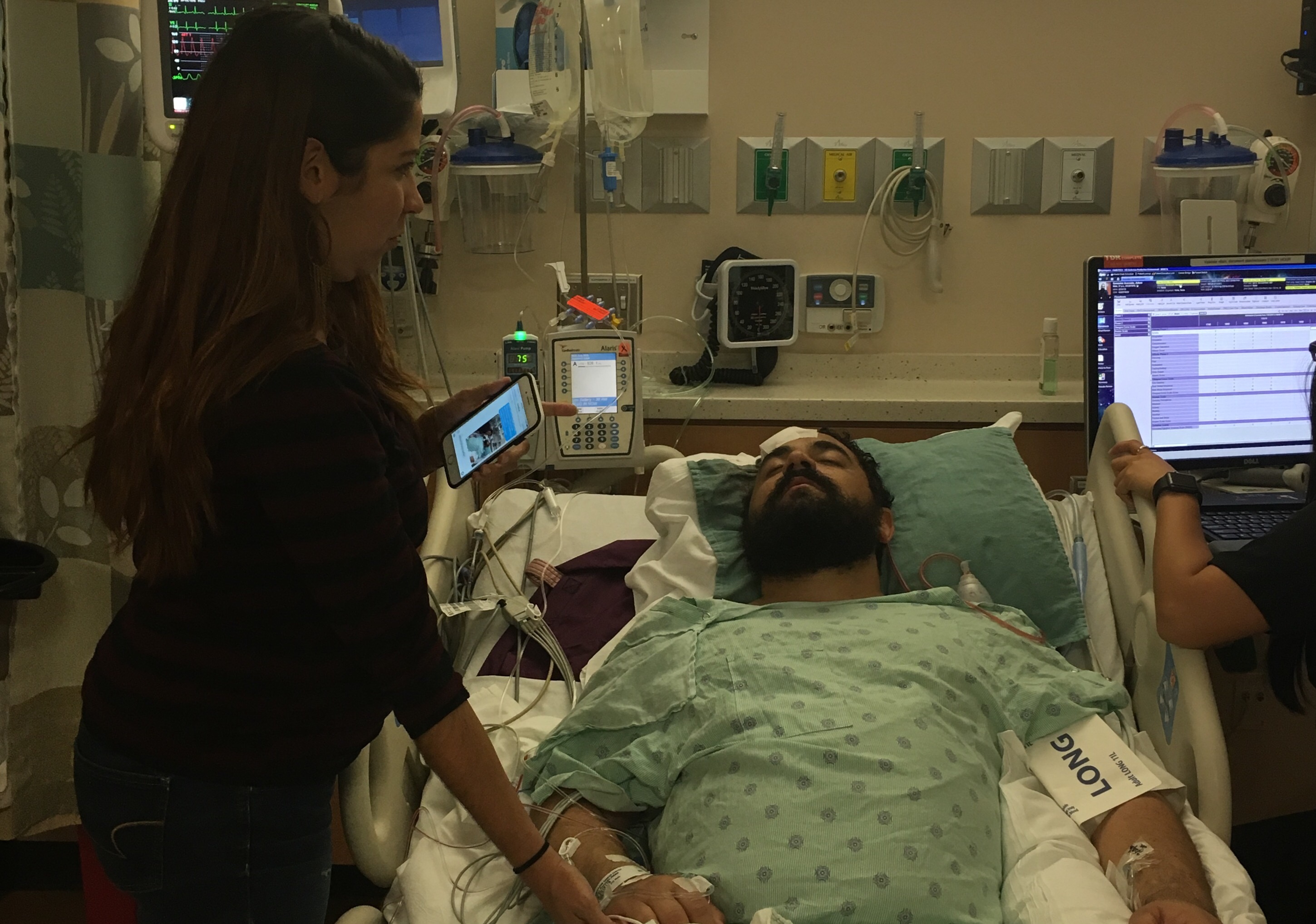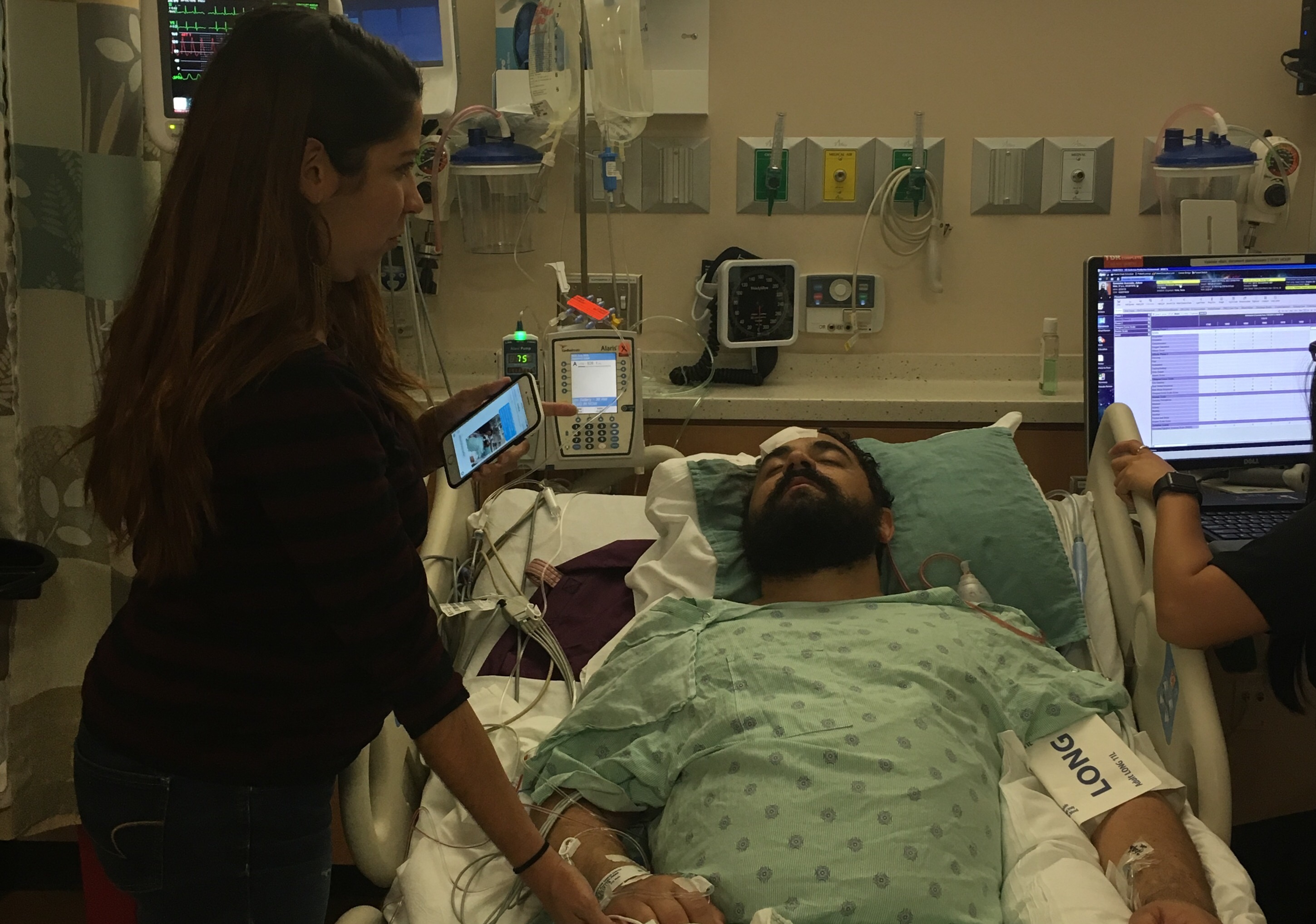 And especially when I heard his voice (my beloved's voice!!!) and he quoted an inside joke from an old Robin Williams stand up comedy routine …
Even and especially when we have walked through all of this together and apart, I have no doubt that God has been with us.
We still have a few weeks left of summer before school starts again. And as we continue making it an Inspirational Summer, hanging out with the kids at the pool, laughing, organizing all the new school supplies, praying together and enjoying our family time, I am overflowing with gratitude to my heavenly father for filling our summer with the miraculous inspiration that comes every time I look at Adam and see what God did.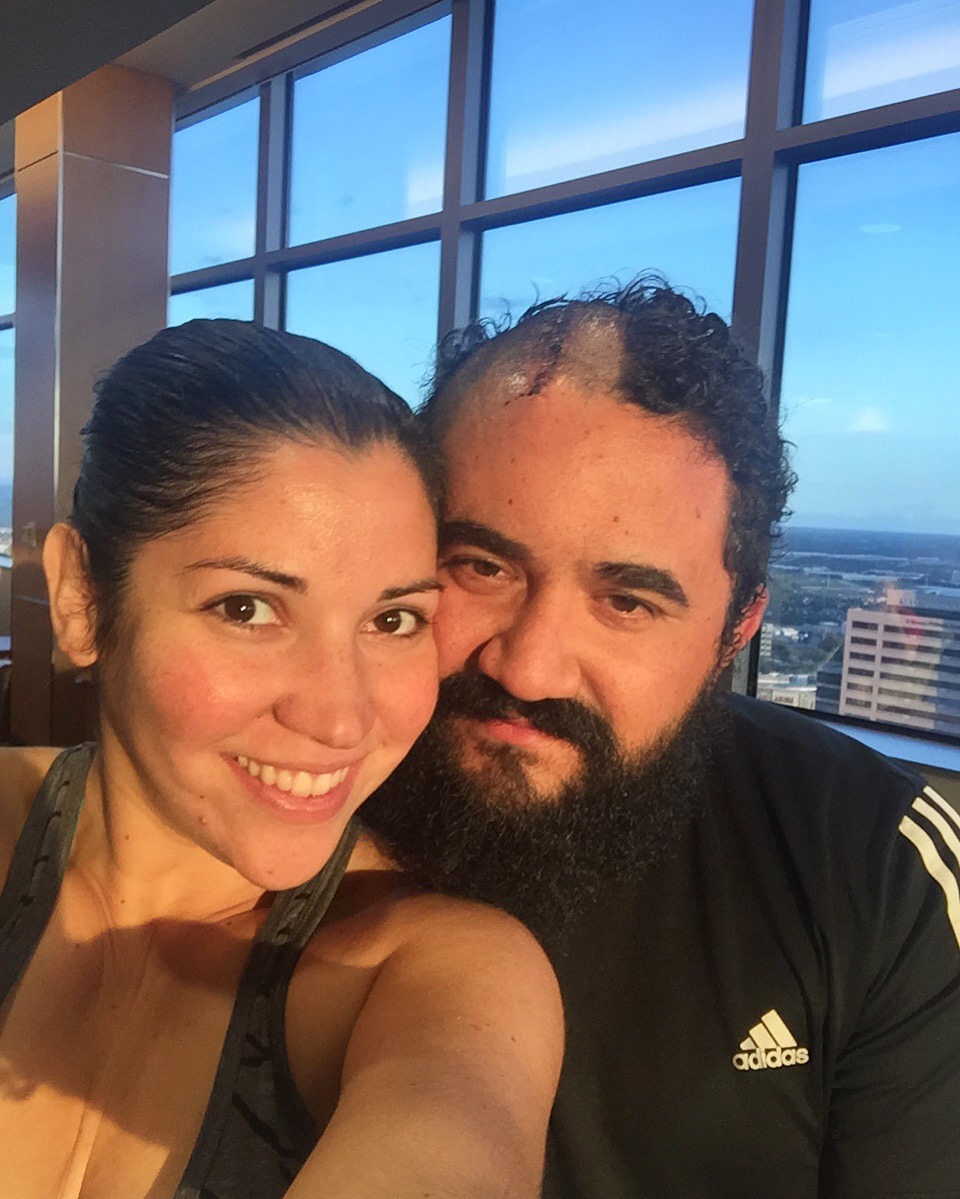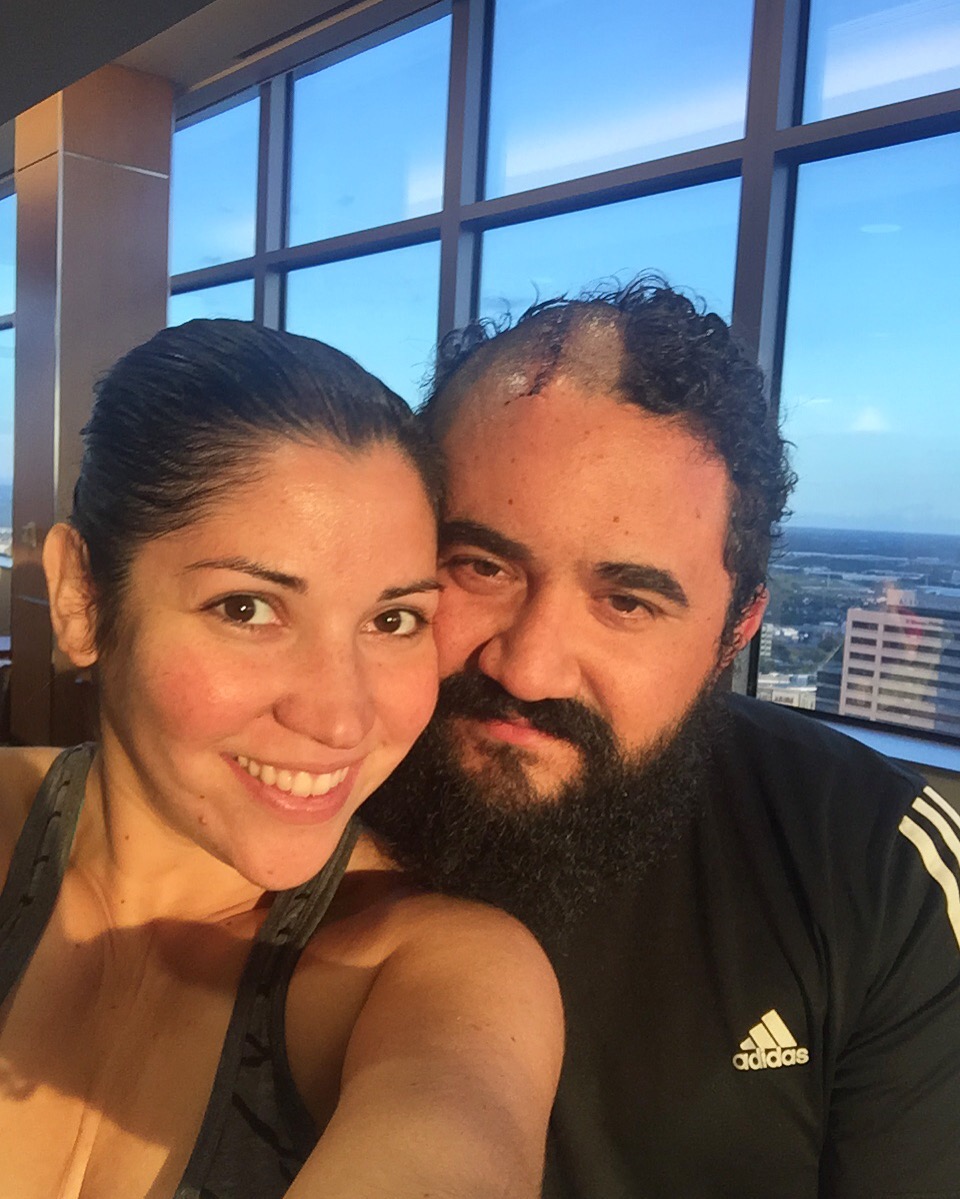 I am more in love with this man than words could describe in a blog post.
Thank you, Lord, for Adam's miracle. Thank you for my hubby. And I pray for many more years of love and life together, to glorify You, Jesus!
Overflowing with love,
~Coppe