*You may find affiliate links for things I love! At no extra cost to you, I could receive a small commission if you click and buy thru my links. Thanks! ~Coppelia
This shop has been compensated by Collective Bias, Inc. and its advertiser. All opinions are mine. #CambialoConQS #CollectiveBias
Who knew an oil change would make us feel normal after a hurricane?
If you've ever lived through a hurricane or a major event like that, you know life goes on. It just takes a while to get back to "normal." I considered myself a puertorrican hurricane expert of sorts, having lived through category 3 and 4 storms like Hugo in '89 and Georges in '98. After the storms, you try your best to get back to your normal busy life. But you have to inspect homes for damage and file insurance claims. You check in on family and friends who have been affected. And you realize there's a LOT of work ahead of you. Any help with "normal" things like changing the oil in your car are MUCH more appreciated than normal. So I can't even begin to describe the RELIEF I felt when I came across the Pit Crew Oil Change at the Walmart Auto Center!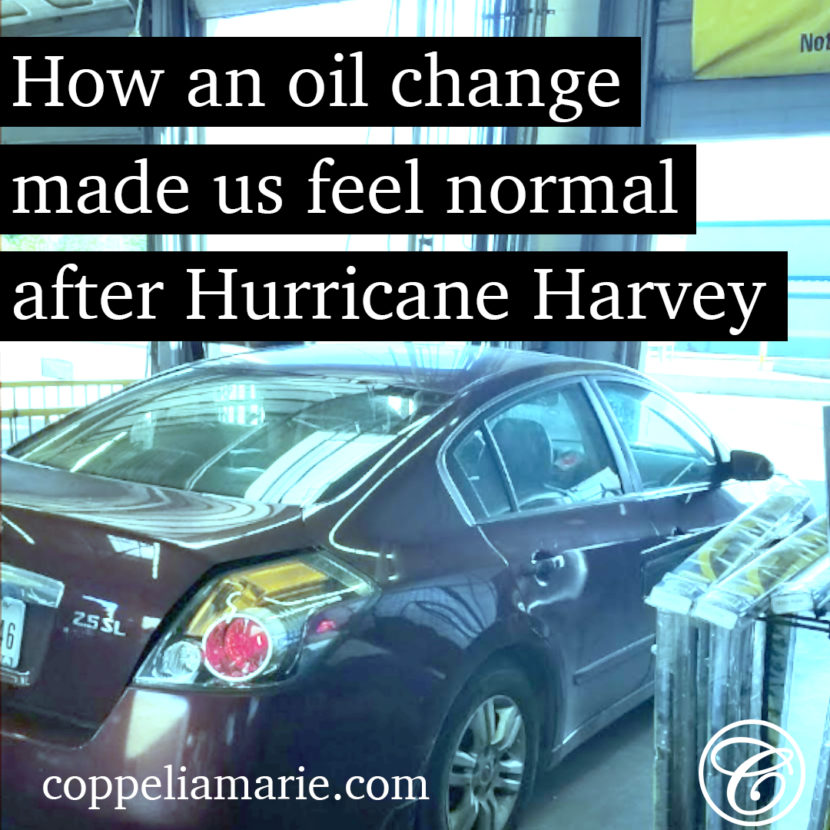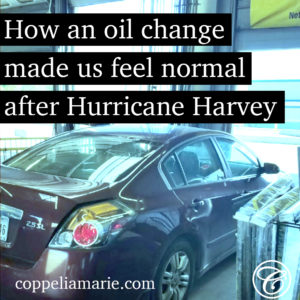 I couldn't believe the Pit Crew Oil Change service had a "Do it for me" option to get up to 5 quarts of Quaker State® conventional motor oil (5W-20, 5W-30 or 10W-30). And it was just $19.88! Super affordable and perfect on a post-Hurricane budget!
And that's their Everyday low price! 
Even better if you're a DIY-er, you can find the $20.24 Quaker State® Ultimate Durability™ Full Synthetic Motor Oil at the Walmart Auto Center and change your car's oil at home.
If you've been following our family's Hurricane Harvey story, you know our area of Kingwood, Texas flooded. It was pretty bad. Like the local high school is closed for at least a year bad. We had to evacuate our home and stay with friends. We didn't know when we'd be back home or what we would find when we returned.
The first day of school came and went. Some schools were closed indefinitely.
Of course, my two kids were fine with extra vacation days (ha!). But my hubby and I were aching (along with many other Houstonians) to get back to normal.
I was surprised to discover that "normal" was waiting for us at our nearest Walmart Auto Car Center! 
This storm too shall pass.
Once Harvey (and all the rain and flooding) passed, we dared to venture outside. I started making mental lists of everything we needed to do. Then I remembered we needed to do an oil change on one of our cars (the one that thankfully didn't flood!)
We also had to file claims, navigate FEMA's website, check on family and friends, figure out what back to school would look like, get groceries, toiletries, cleaning supplies, and then it dawned on me — we could do a lot of this stuff at Walmart! YES!
That was such a relief! I could multitask, entertain the kids and get a little shopping done while we got the car's oil change done!
You know it's a great feeling when you can check off a whole bunch of stuff from your to do list. That's exactly how this felt!
This trip to Walmart had the kids and me smiling and having fun! We needed that sense of normalcy after Harvey's hurricane craziness.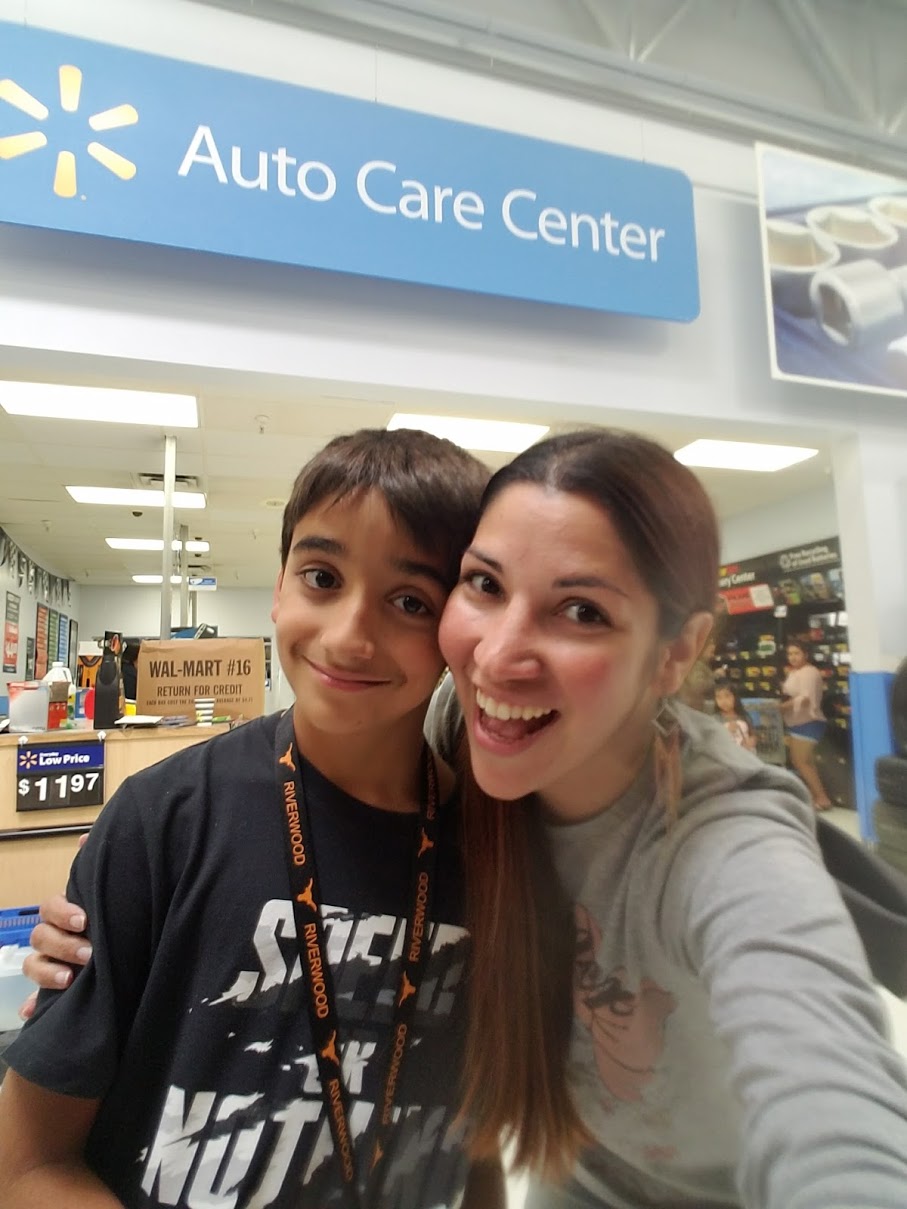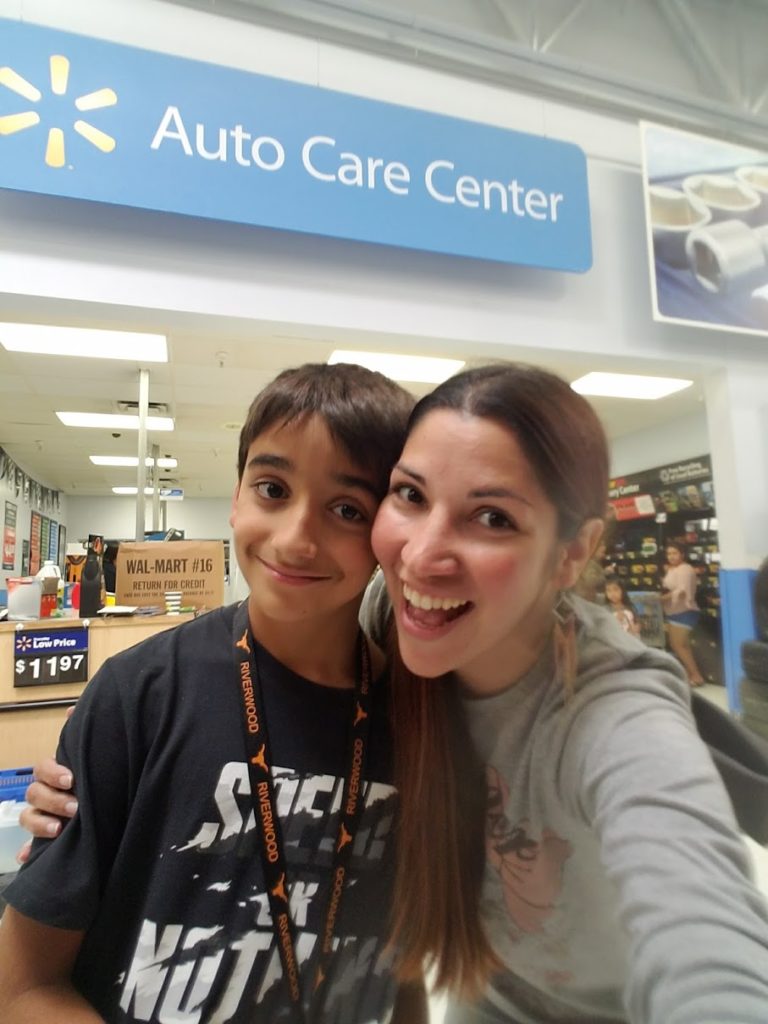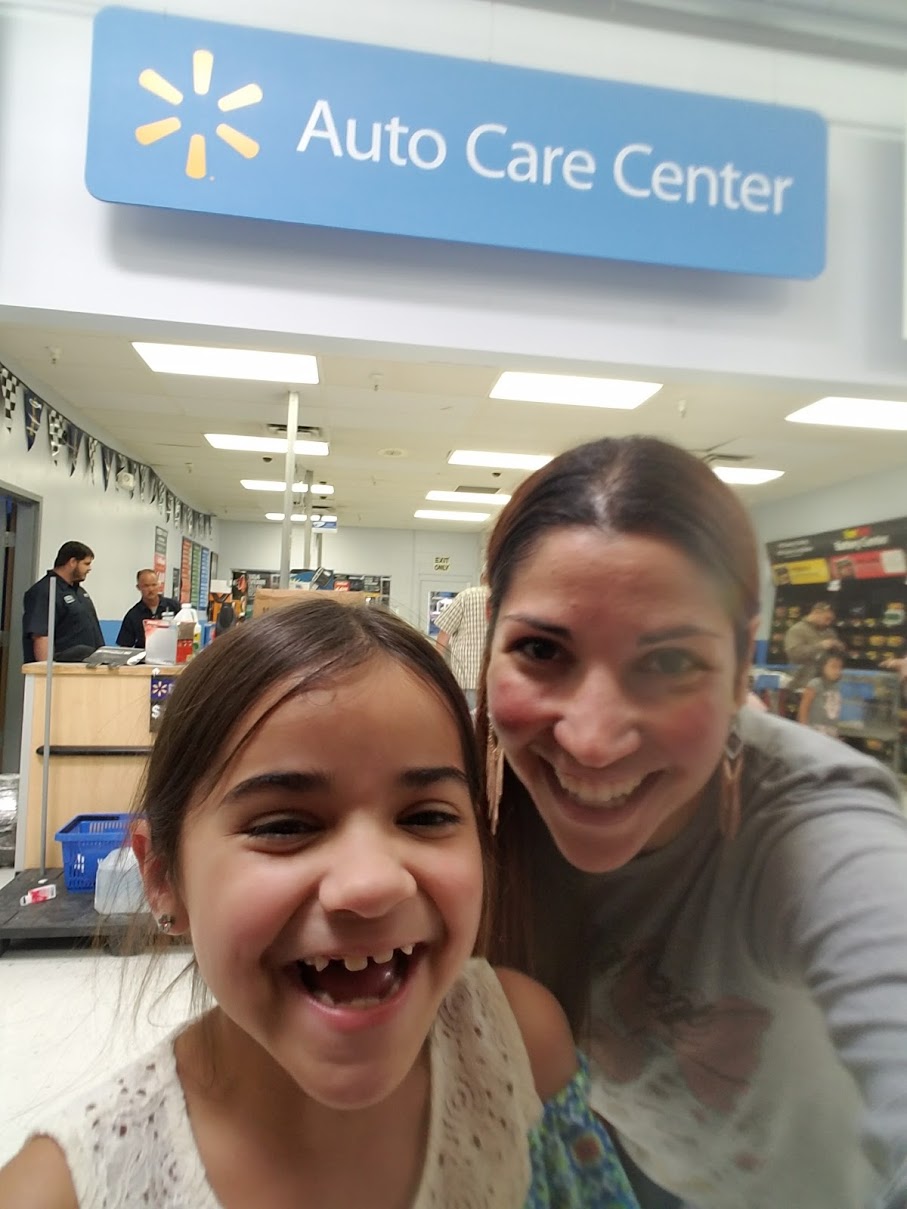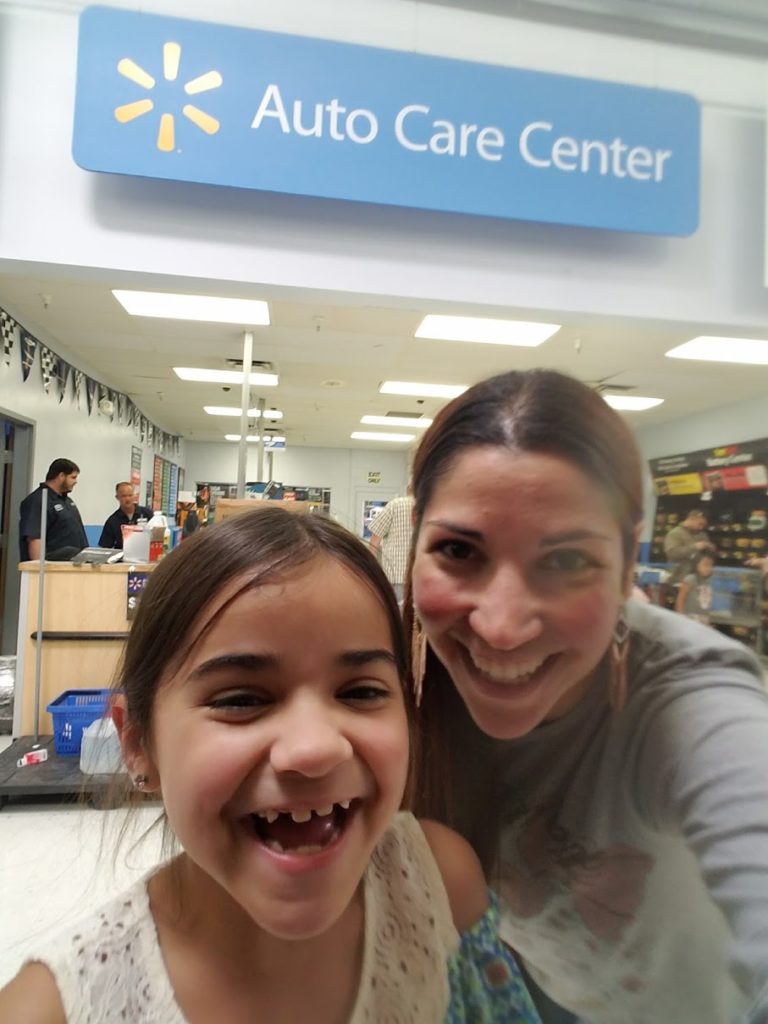 Our puertorrican family is usually very busy, like so many latinos we know!  My hubby and I both work full time. We do our best to get our gymnast daughter and football playing son to their sports activities, play dates, church events and more! We are on-the-go all the time.
The hurricane kind of put everything on hold. It was refreshing and stressful at the same time.
But the Pit Crew Oil Change service with Quaker State Oil at the Walmart Auto Car Center gave me peace of mind. It was one of the first "normal", non-flood-related things we did after Harvey. It gave us the opportunity to get out of the house and enjoy a little shopping. I love that, as our lives ramp up with activities again, the "Do It For Me" option will be there when I need it for the next oil change!
Just in case you're not super familiar with Quaker State Oil, check out this video "en español" (so funny!)
Especially for my Houston friends who have been extra busy with Harvey, hopefully this helps you at least check "oil change" off your to do list. And I hope it helps you feel a little more normal.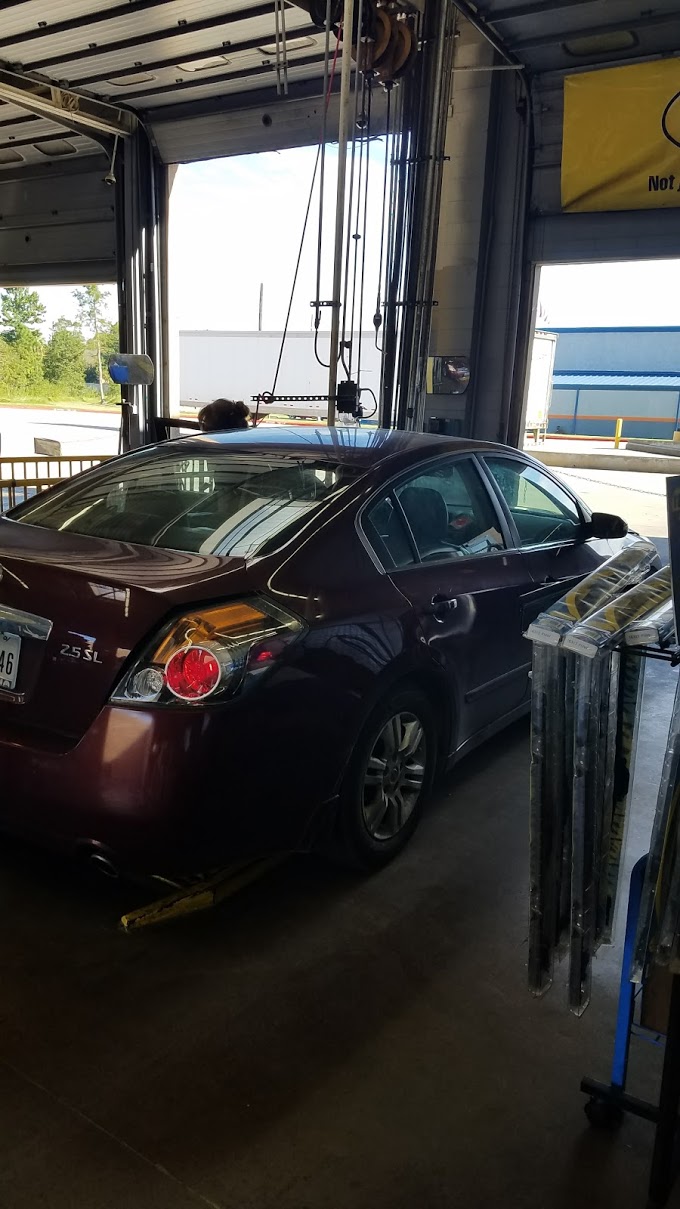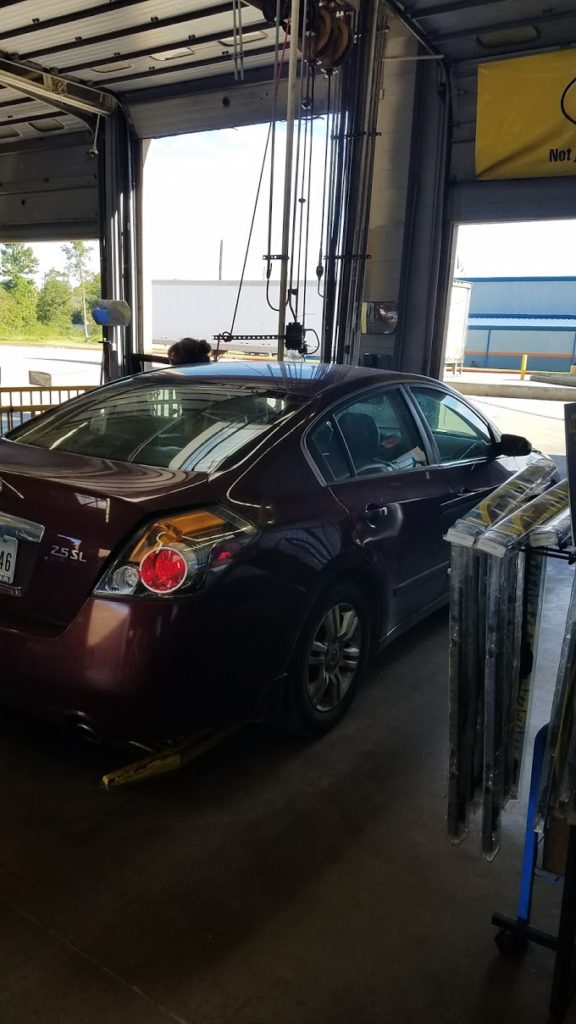 I'm thrilled to have been able to try the Pit Crew Oil Change with Quaker State Oil at Walmart Auto Center. I'm thankful to this #ColectivaLatina opportunity and I can honestly say that I highly recommend it. Otherwise I wouldn't share it here on my blog!
Let me know if you visit and request the $19.88 Pit Crew Oil Change service at your local Walmart Auto Center, too! I'd love to hear about your experience. Post in the comments below!
Laughing thru life,
Coppelia