*You may find affiliate links for things I love! At no extra cost to you, I could receive a small commission if you click and buy thru my links. Thanks! ~Coppelia
Update: Congrats to the three winners! Johanna and Eli C., Elizabeth and Zoe R., and Celecia and Sarai M.! Be on the lookout for an email with more details. And thanks to everyone else who entered!
****************
Houston friends! If you know a mom or a tween girl (or both), please share this with them! And if that's you, GREAT! Secret Keeper Girl The Purple Party Tour is here in H-town this weekend and I have a sponsored ticket giveaway that YOU could win!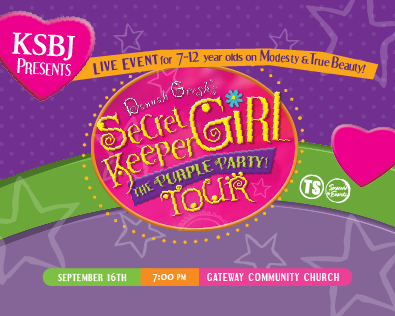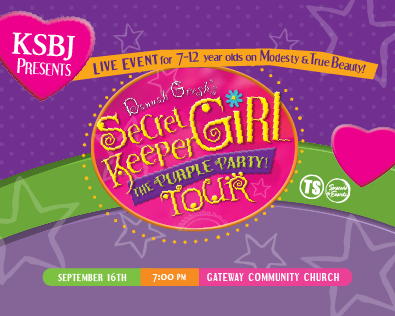 I'm super excited to share this sponsored giveaway with YOU, thanks to Christian radio station KSBJ (where I used to do the morning show) and Secret Keeper Girl The Purple Party Tour! If you've heard of Secret Keeper Girl before, then I know you're already excited! But just in case you haven't, it's a life-changing, super FUN event for moms and tween girls (ages 7 to 12).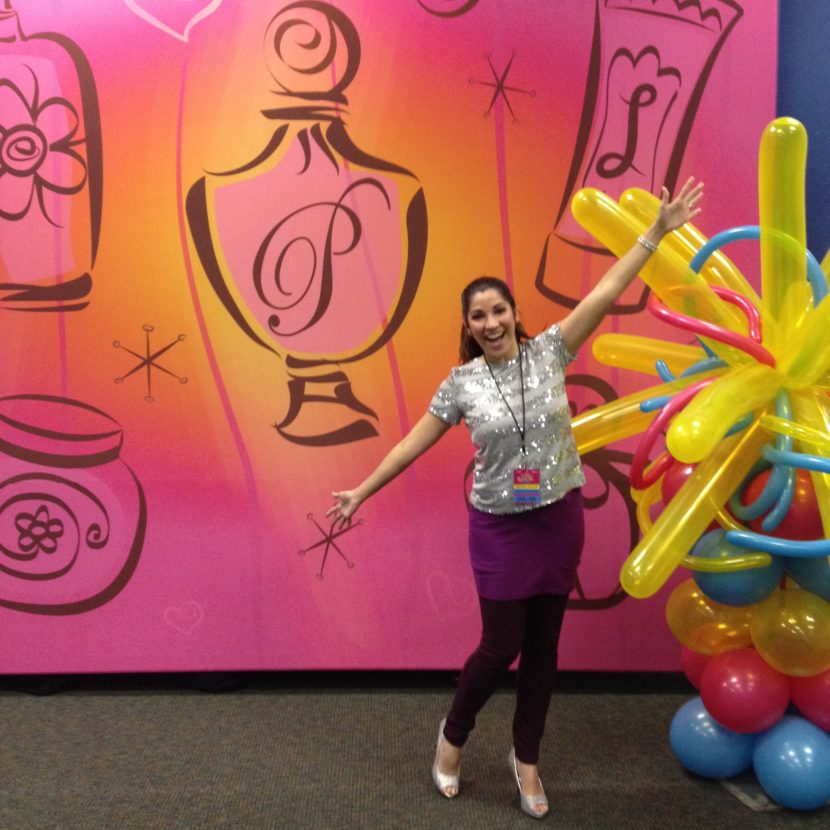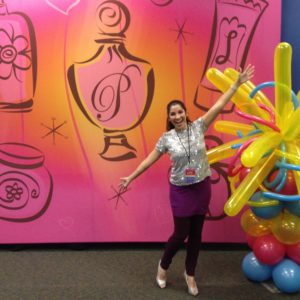 At Secret Keeper Girl events they have confetti cannons, bouncing light balls thrown all over the room, lots of laughter, a fashion show and MORE! It's so fun! I took this blurry (lol) pic at one of the Secret Keeper Girl events that came to Houston. It was a BLAST!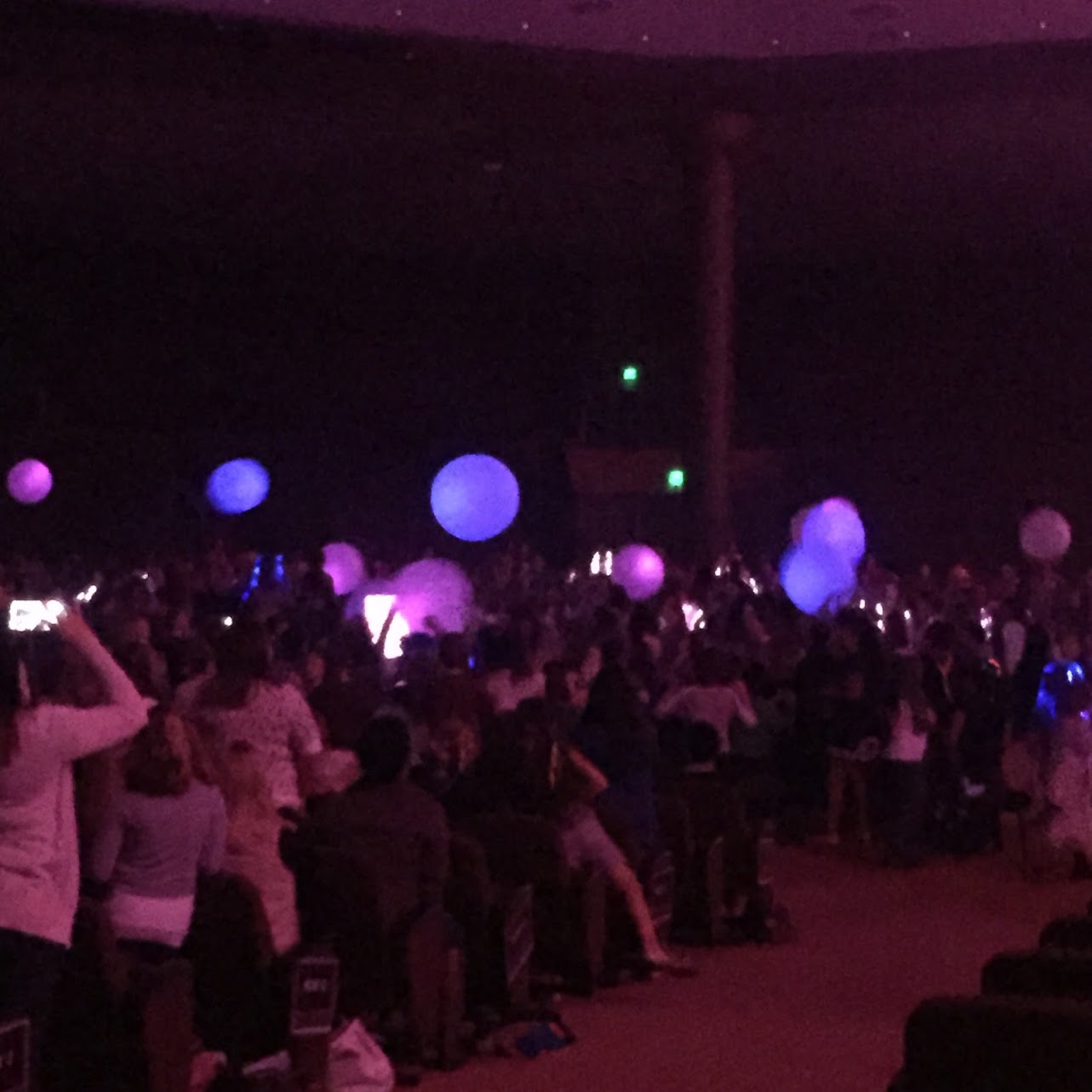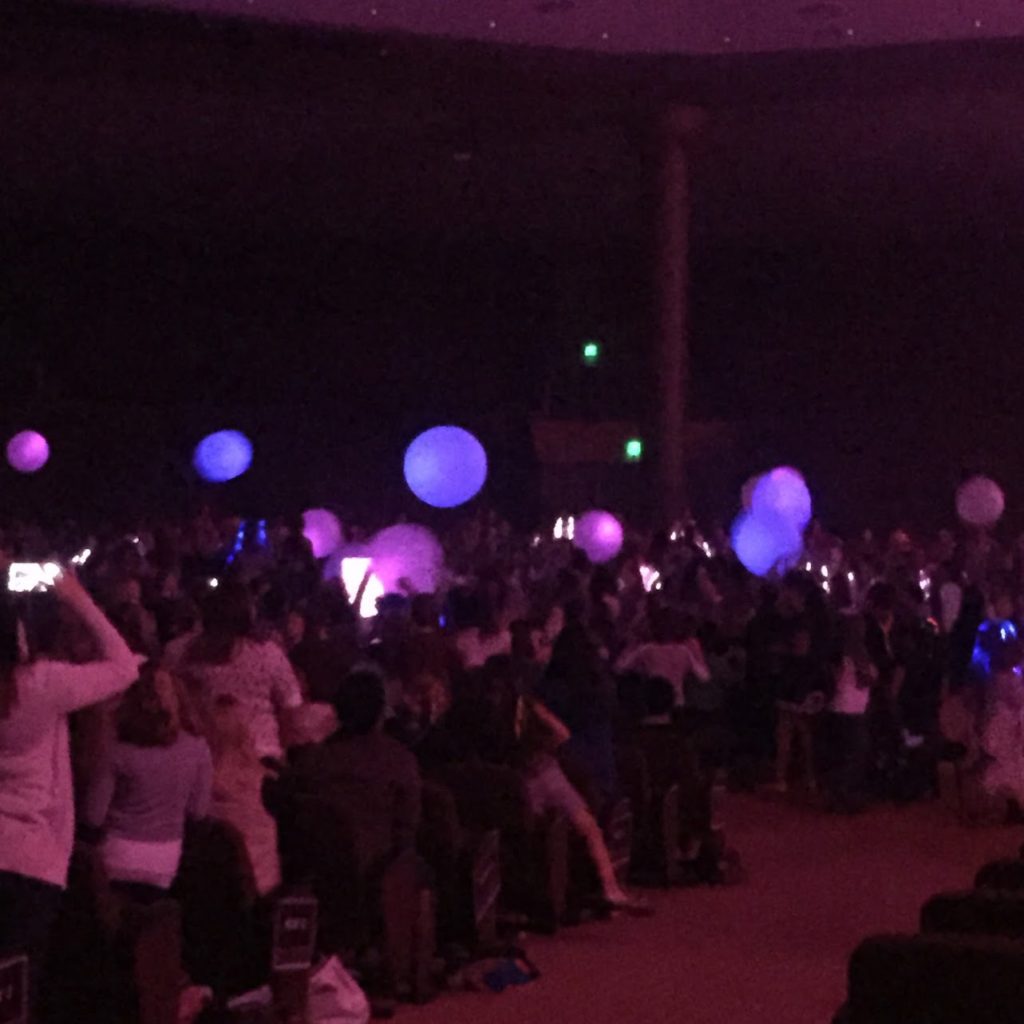 The first time I heard about Secret Keeper Girl, I was SO excited to share something like that with my daughter Allyson! It's one of those things that, even before I had a daughter, I'd dream of getting to do one day (if God blessed me with one!) And I'm so glad He did!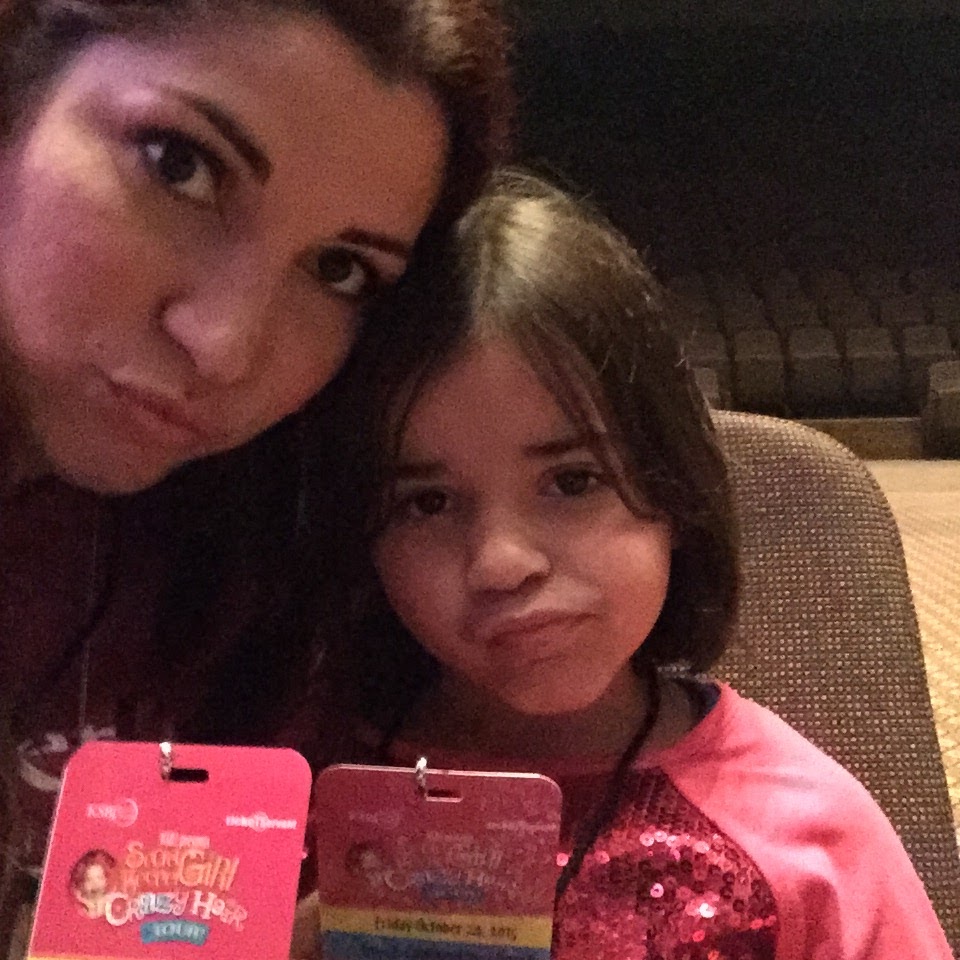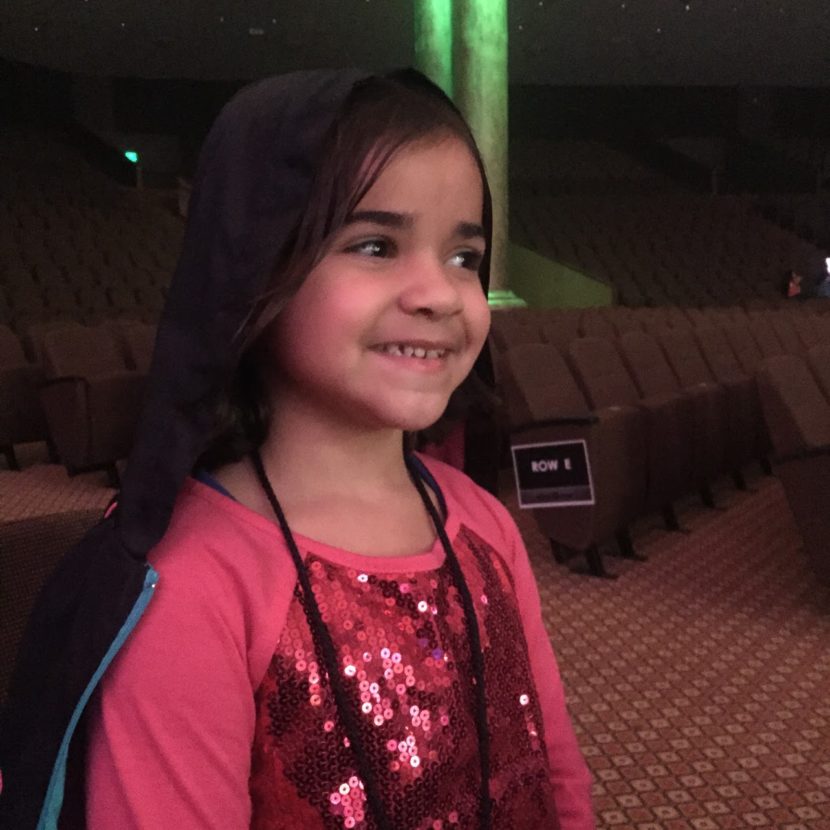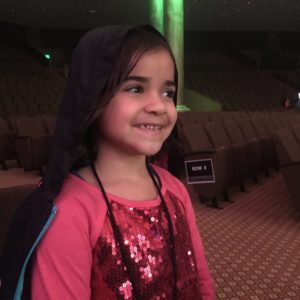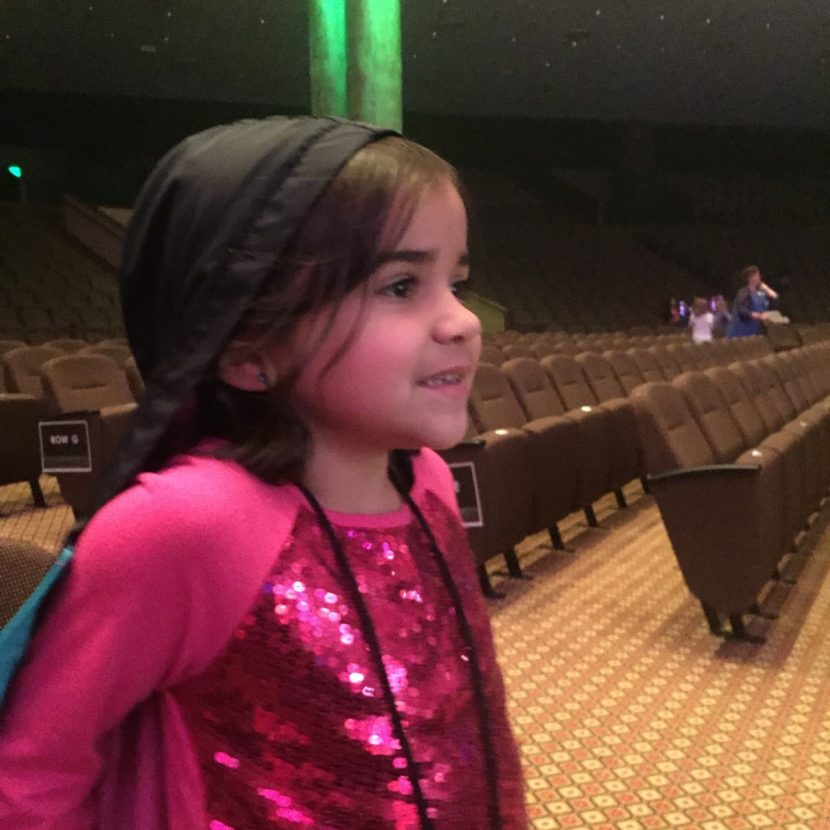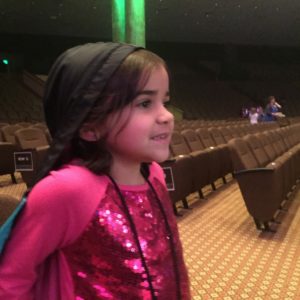 The thing about Secret Keeper Girl is that, once you know the secret, you can't help but think of other moms and tweens who need to check it out!
I thought of my good friend Stacey and her daughter Shayna, who is like a big sister to my Allyson. Our families have known each other since we all used to live in Puerto Rico before moving to Texas!
I thought it would be an amazing night for the 4 of us, even though Allyson was not quite a tween at age 6, and Shayna had just gone from tween to teen (she had just turned 13) for this particular event a few years ago.
You know what I figured? The things they were going to hear (God loves you! Fashion can be modest AND cool! Listen to your mom cuz she's cool, too! Lol!) all of those were things that would be good for them regardless. Plus, I was really looking forward to some quality mommy – daughter time … times two with our good friends! (pardon the grainy selfie! Ha!)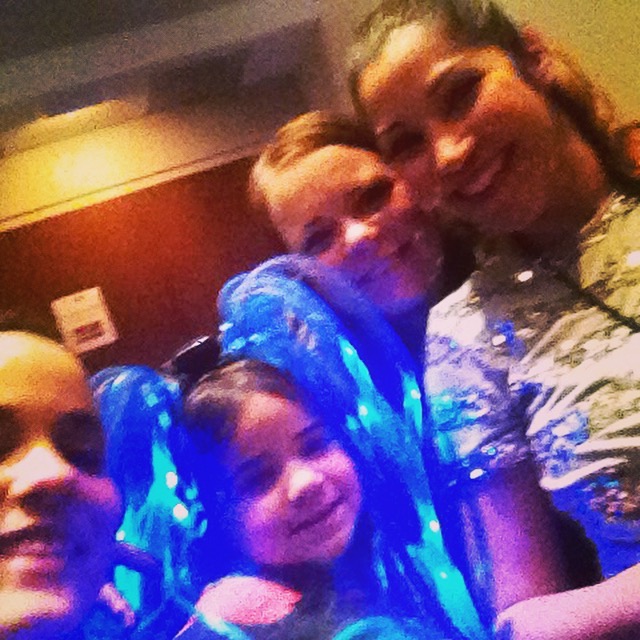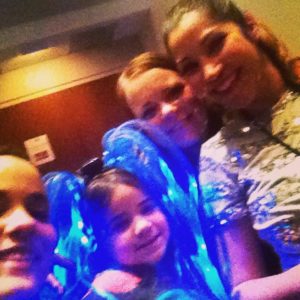 I've loved going to Secret Keeper Girl events because of the fun and mommy-daughter bonding time, but also because of the people you meet! These girls pictured below had a blast at the Secret Keeper event in Houston in 2015. And this time around, we'll be able to take photos at the booths for both KSBJ and NGEN radio (where I currently host the Midday Show from 10am to 3pm!)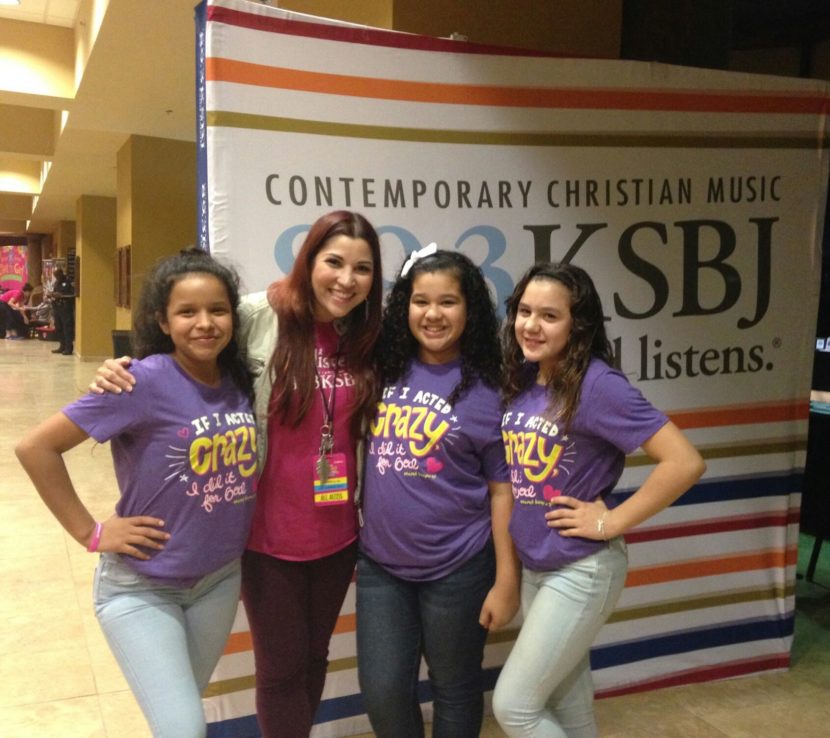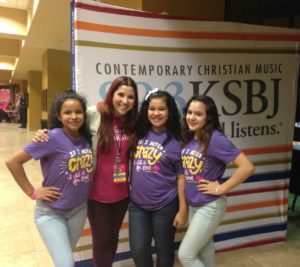 Y'all know the city of Houston has been thru A LOT after Hurricane Harvey came thru and left way more flooding than anyone imagined. Many families are still trying to figure out housing, what do to about flooded cars, and so much more. A friend of mine had to split up her large family because they couldn't all move to one relative's house while they wait to rebuild their flooded home.
There is so much need.
I'm hoping that this Secret Keeper Girl giveaway can bless a mom and her tween daughter with a super fun night and the true hope that things really are going to get better!
Personal note: You may know that my family had to evacuate because of Harvey and we had no idea what we were going to do. It has definitely been an adventure! But I can honestly tell you that God has not only taken care of us, He's gone above and beyond. I can't wait to bring my daughter to this Secret Keeper Girl event to keep celebrating what God is doing in this new season. I hope you and your daughter (or a special tween in your life) can make it, too!
Enter the Secret Keeper Girl The Purple Party Tour Giveaway Below!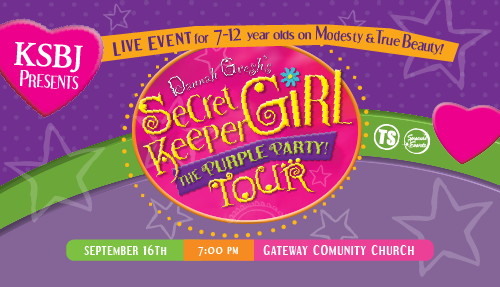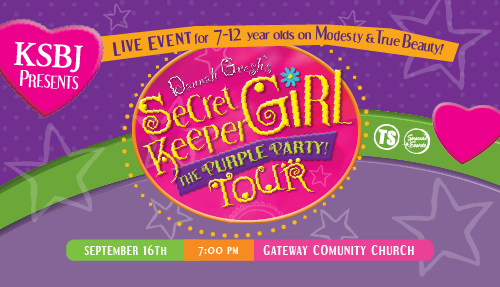 To enter the giveaway:
#1) Post your name and your tween daughter's name in the comments below. (You can also nominate someone else! Big sisters, aunts and grandmas also count!)
#2) Share the ONE THING you wish your tween knew about herself. (Ideas: that she's beautiful, smart, talented, that God's plans for her are HUGE, etc… that sort of thing!)
More Secret Keeper Girl The Purple Party Tour giveaway information:
Three winners will get a pair of tickets to this Saturday's Secret Keeper Girl The Purple Party Tour event.
Date & time: This Saturday, September 16th, 2017 at 7pm (doors open at 6:30pm)
Location: Gateway Community Church
Prize tickets are general admission. (For VIP and other packages, click here.)
Winners will be selected at random.
Giveaway runs Monday, 9/11/17 thru Thursday 9/14/17.
Winners will pick up tickets at Will Call the day of the event (Saturday 9/16/17).
Travel expenses are not included in the prize.
Giveaway is sponsored by KSBJ and Special Events.


If you know a mom or tween in Houston, please share this with them! Encourage them to enter the giveaway! I can't wait to pick the three winners this Friday! Woohoo!!!
Laughing (and purple partying) thru life,
Coppelia
Haven't entered yet? Post in the comments below!