*You may find affiliate links for things I love! At no extra cost to you, I could receive a small commission if you click and buy thru my links. Thanks! ~Coppelia
It has become a tradition for my 12 year old son and I: the 9/11 Heroes Run 5k in Houston, through the Travis Manion Foundation. This past Saturday was no different. It's interesting to me that I vividly remember much of September 11th, 2001 while my son was not even born yet. It's history to him. But it's nonetheless important to understand the significance and remember the heroes.
So this Saturday morning we woke up way too early and headed to Houston's City Hall, as we normally do for a 5k. The sunrise on the drive in was BEAUTIFUL and it made me jot down a mental note to wake up early more often. It's worth the sunrise.
City Hall was filled with people everywhere, many in uniform. My son and I made our way to the radio station booth to say hi to friends and do some Instagram Stories with promotions manager Gavin. We finished pinning our running bibs to our t-shirts and were hanging out, chatting with friends when the crowd grew quiet. Bagpipes started playing and the atmosphere changed. There's just something about that sound that draws you in and makes you pay attention. In fact, we all stood at attention. Military groups, cadets, men and women in uniform, and the rest of a thousands-strong crowd showed our utmost respect as the ceremony began. We had come together to honor and remember the heroes of September 11th, our local veterans and first responders who are heroes every single day.
I remember 9/11 … maybe you do, too?
I got to work the morning of September 11th, 2001, just like I always did. It was my first radio job and I had a little bit of experience on the air, but nothing (and I mean NOTHING) could have prepared me for what was about to happen that morning. We went into full news coverage mode. I was on the air, running the board, working with the Program Director, etc. It was an all-hands-on-deck moment. I probably learned more that day than in 4 years of college.
It was also a terrifying time because nobody knew exactly what was happening. What would happen next? Was it an accident or terrorism? Was it isolated or were more areas targeted? Should we worry a little or a lot? At this point, I think the entire country was on edge. And we would be for the next weeks and months.
But if you remember September 11th, 2001, you know the country also came together in ways we never imagined. People seemed nicer, even to strangers. Hugs lasted a little longer. Churches filled up with those looking for comfort and meaning in the midst of the chaos. And thankfully we found it, especially those of us who found the deepest, most meaningful comfort in the Lord.
The 9/11 quote that made all the difference.
Mr. Rogers, the children's TV host, probably never imagined that something he said would bring so much comfort during a national tragedy. But as we shared at the radio station where I worked on the morning of September 11th, 2001, trying to make sense of a confusing and tragic situation, we needed words of comfort. And Mr. Rogers delivered.
"There was something else my mother did that I've always remembered: "Always look for the helpers," she'd tell me. "There's always someone who is trying to help." I did, and I came to see that the world is full of doctors and nurses, police and firemen, volunteers, neighbors and friends who are ready to jump in to help when things go wrong." ~Mr. Rogers
We saw so many volunteers, police, firemen and neighbors risk their lives, some lose their lives, on September 11th. But they were jumping in to help when things went wrong.
My son and I saw many volunteers, police, firemen and neighbors (including church friends and even two of my daughter's teachers) at the 9/11 Heroes Run this past weekend. Thousands of people came out to celebrate, honor and remember these heroes on Saturday morning.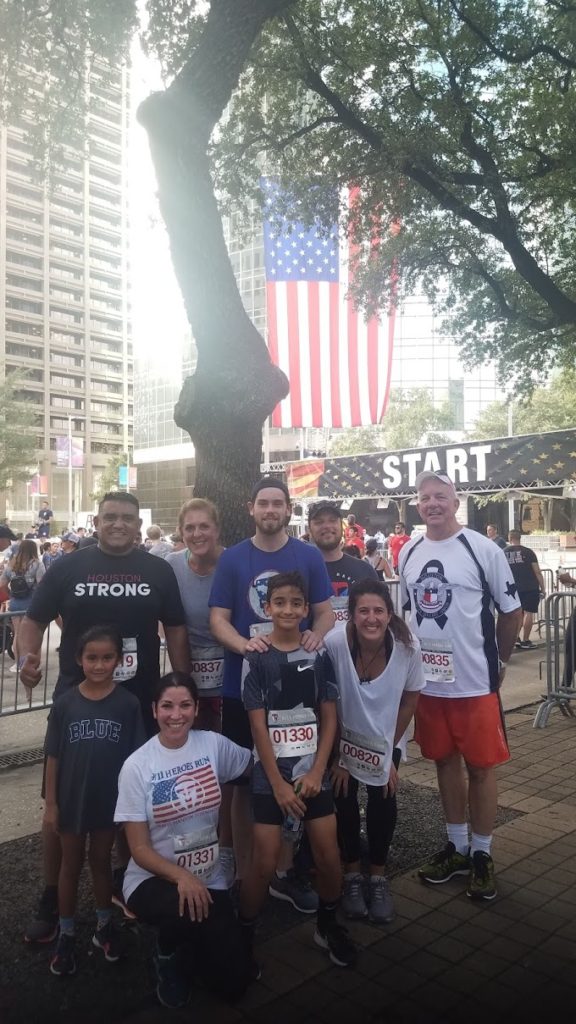 #NeverForget … and celebrate the future
We may have gotten caught up in the celebration and fun of the race. Pride filled my heart to see cadets running, waving American flags. I felt great respect for the military and police dads I saw running with their kids (some with a flag in tow as well!) The cheers of "you got this!" and "you're almost there!", while also shouting "Thank you!" to the officers along the route made the 9/11 Heroes Run an amazing, exhilarating experience!
To top it off, my son came in 2nd place in his age group! What a morning!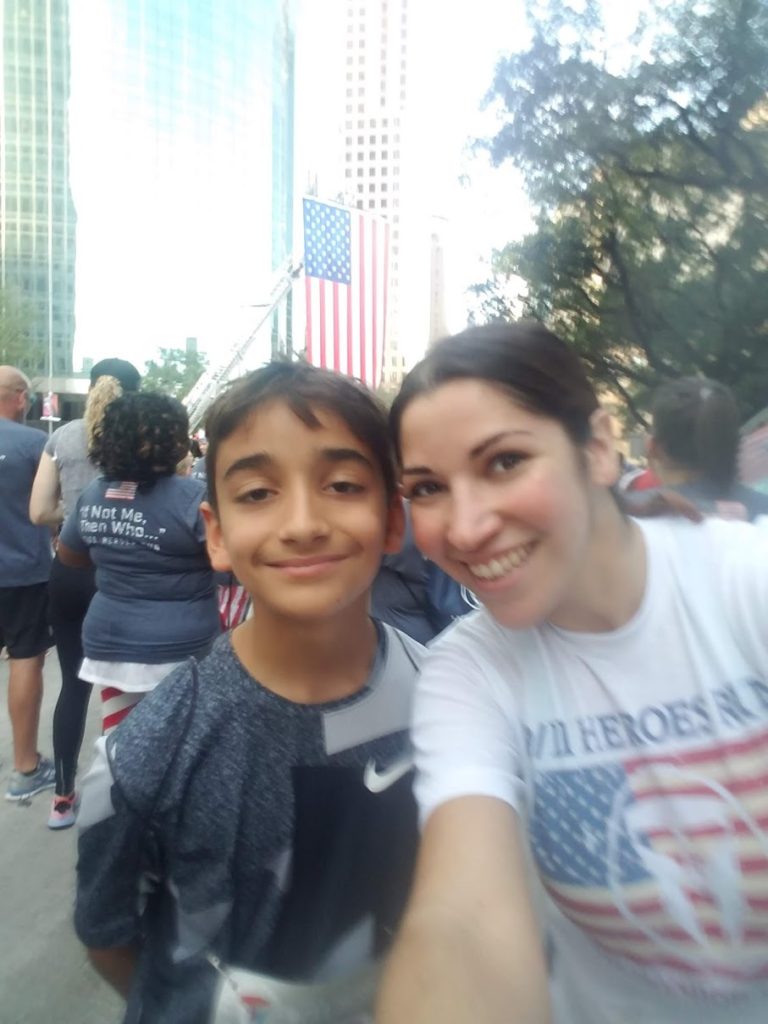 If I can say anything about this experience is that my heart is filled with gratitude. It's been 17 years since 9/11 and we have not forgotten. We will #NeverForget the heroes. And we will continue to celebrate the present heroes without fear of the future.
To the heroes, veterans and volunteers: Thank you. God be with you and bless you.
Laughing thru life,
Coppelia