*You may find affiliate links for things I love! At no extra cost to you, I could receive a small commission if you click and buy thru my links. Thanks! ~Coppelia
CONGRATS to GIVEAWAY WINNER: Jack R.! And thanks, friends, for checking out my latest giveaway! Be sure to sign up for Coppe News to find out more about future contests and more family, faith & fun!
*****************
Hey friends! It's been a minute since we've done a fun giveaway, so here you go!!! And this one's a sponsored Black Panther Blu-ray Giveaway, so let's do this!!! I've lost track of how many records Black Panther has broken (and I'm assuming will probably continue to break!) So I'm excited to share this giveaway here with you! Winning Wednesday is officially here! #WakandaForever
Shout out to contest sponsor, Allied Integrated Marketing on behalf of Disney, for making this giveaway possible!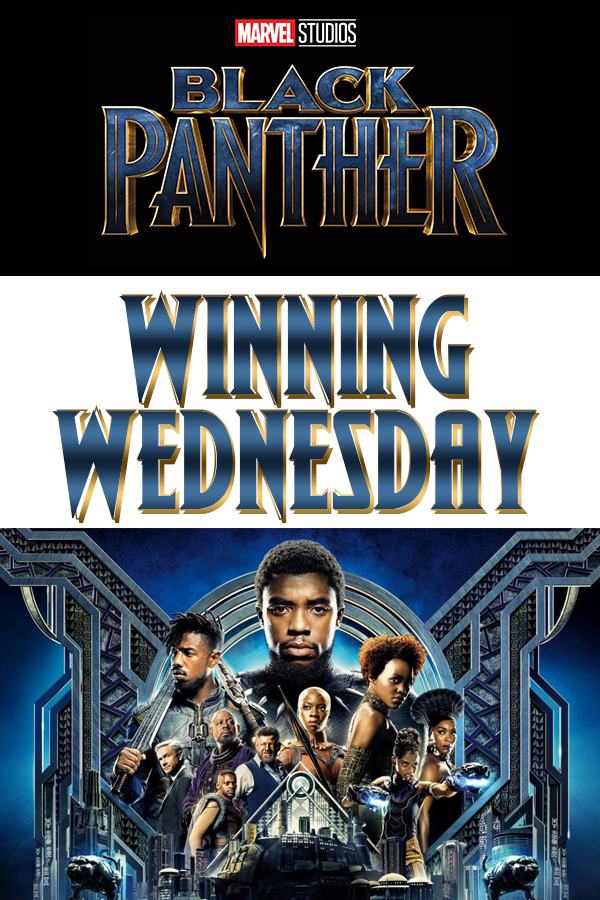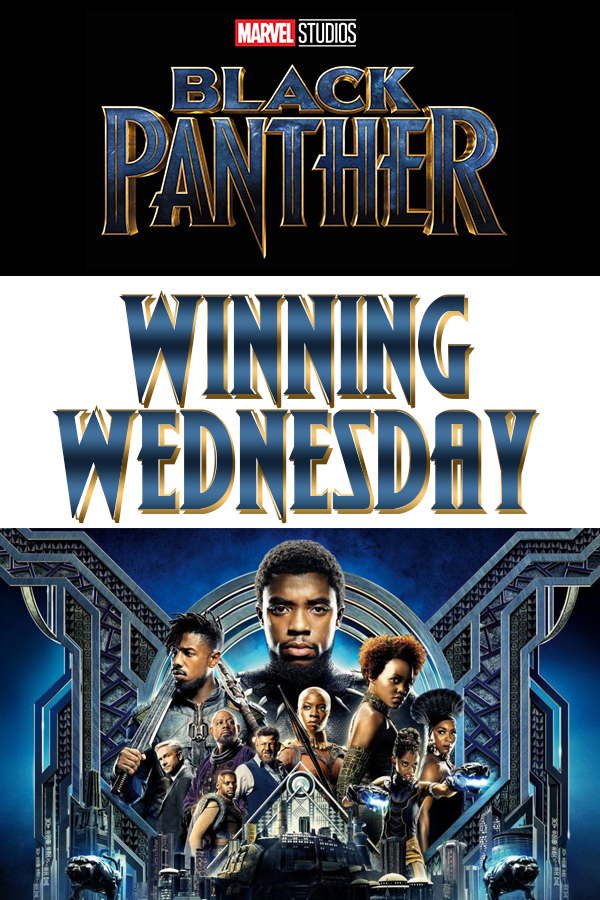 We're keeping it super simple today:
To enter for your chance to win your very own Black Panther Blu-ray (before it officially comes out next Tuesday, May 15th), post in the comments below your answer to this question:
Which Black Panther character do you relate to most and why?
*Update: We're extending the giveaway till Monday, May 14th!*
I'll pick one random winner this Saturday, May 12th, 2018. No purchase necessary. Read my contest and giveaway rules here.
I kind of like this whole "Winning Wednesday" idea! It's the middle of the week and a little extra motivation and fun to get us through the "hump" can't hurt! Haha!  (I'm just sad it can't be a vacation package to Wakanda… lol!) But hey, watching the movie can be like a mini vacation, so there you go!
Whether you watched the movie or are waiting to catch it when it comes out on Blu-ray or DVD, this might get you all excited about it (for the first time or maybe all over again!) Here are the official Black Panther social media channels below:
SOCIAL MEDIA:
Facebook: Facebook.com/BlackPantherMovie
Website: Marvel.com
Twitter: Twitter.com/TheBlackPanther
Instagram: Instagram.com/BlackPanther
Feel free to share this giveaway with your friends. Whoever wins can maybe host a Black Panther viewing party (not a bad deal, right?! lol!)
Thanks for checking this out here on my blog! And be sure to sign up for my "Coppe News" email to find out about future giveaways and more family, faith and fun!
Laughing thru life,
Coppelia