*You may find affiliate links for things I love! At no extra cost to you, I could receive a small commission if you click and buy thru my links. Thanks! ~Coppelia
I'm super excited to write this sponsored post on behalf of Dove™. All opinions are my own.
My 7 year old daughter and I share a love for all things hair & makeup. She's sassy & sweet, athletic, a fierce lover of her family and I love her as much as I love her big brother. Being their mami is a joy.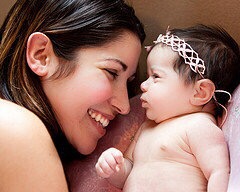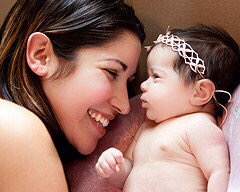 But as all #girlmoms know, there are times that you want to yank out your hair over arguments and squabbles. And don't even get me started on the Epic Battle on Tangled Hair Hill that rages many nights in our humble home.
(Am I the only mom who has let her daughter go to bed with tangled wet hair because they just didn't want to fight??? Please let me know in the comments below — us moms need reminders that we're not the only ones! LOL!)
Thankfully, I have some helpful tips that are helping our mami/daughter hair relationship improve, and I'm excited to share them with you here!
Easy ways to untangle hair without fights, tears and tantrums!
Ask your stylist (or hair-obsessed friends!)

My uber-talented hairstylist friend Christina Mercier Luton cut my daughter's hair while we waited for my hair color to process at the salon. She has been a literal life-saver with two tips: she shared her favorite detangling spray and a reminder to untangle from ends to roots (not the other way around, which was what I was doing! Christina's way is much better!)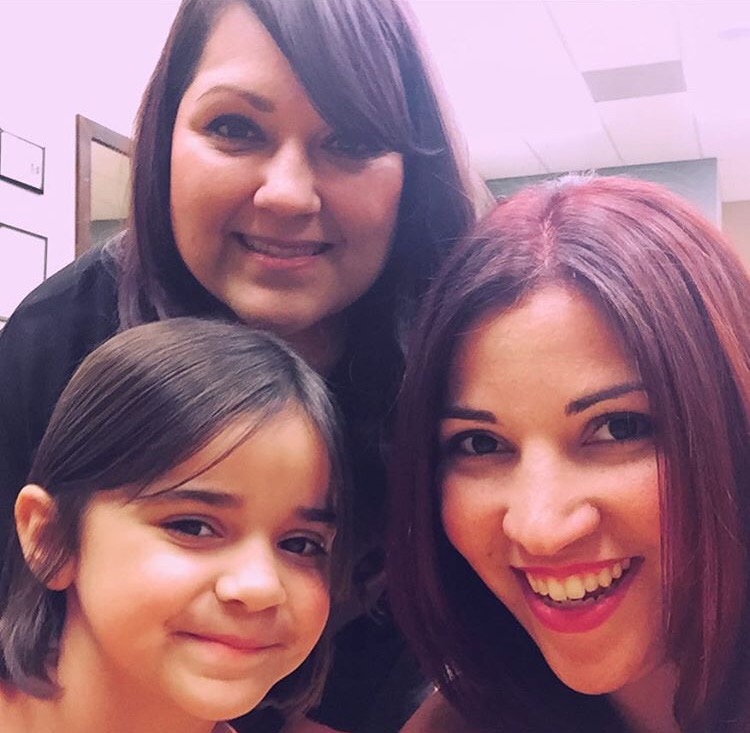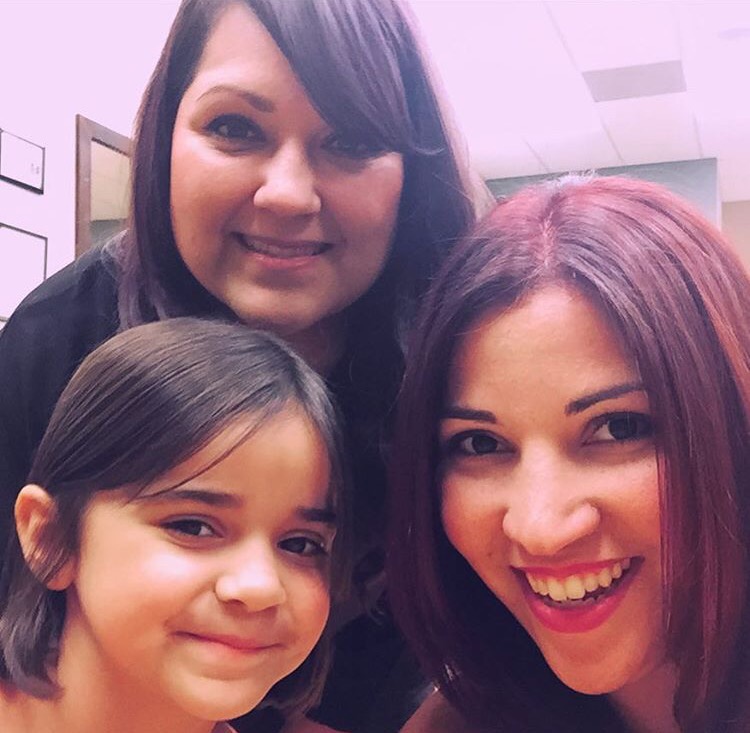 Let Abuela (grandma) do it!

My mother-in-law brought her beloved granddaughter a bunch of cute things from Puerto Rico, including a detangling hair lotion. During the few weeks she was with us over the summer, she enjoyed untangling her grandbaby's hair … and I enjoyed a break, letting abuela take over for a little bit!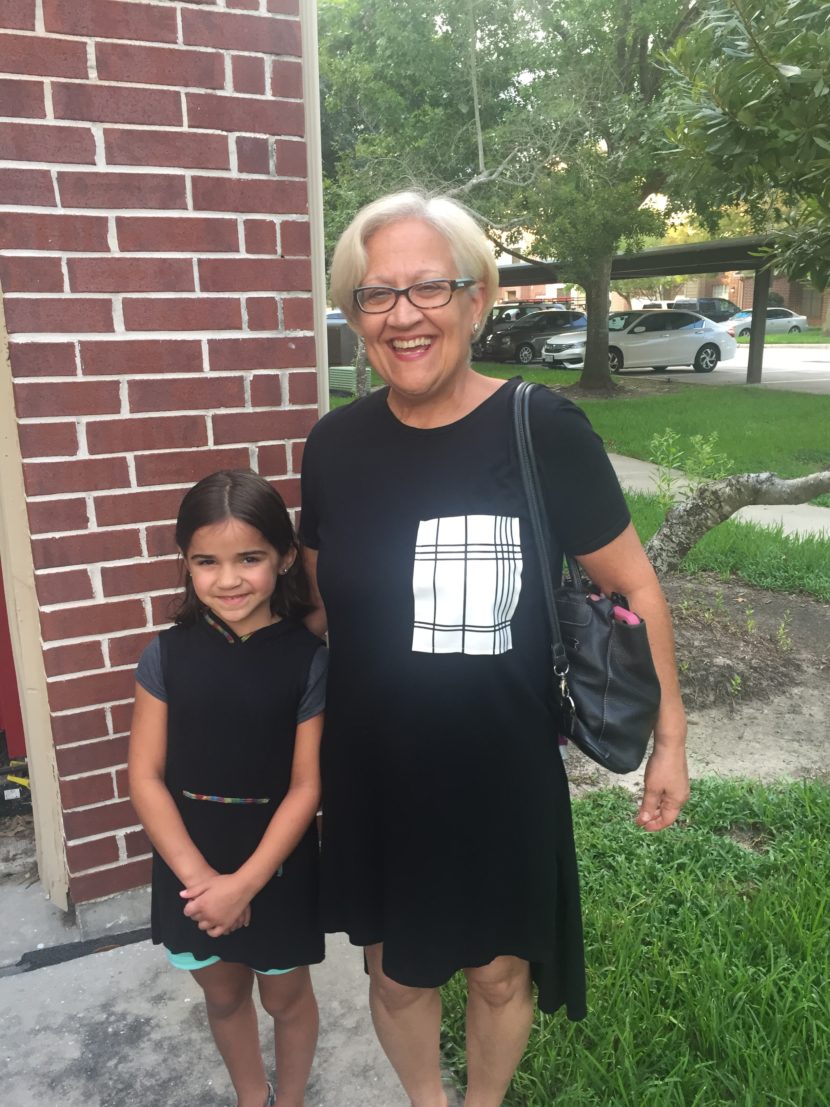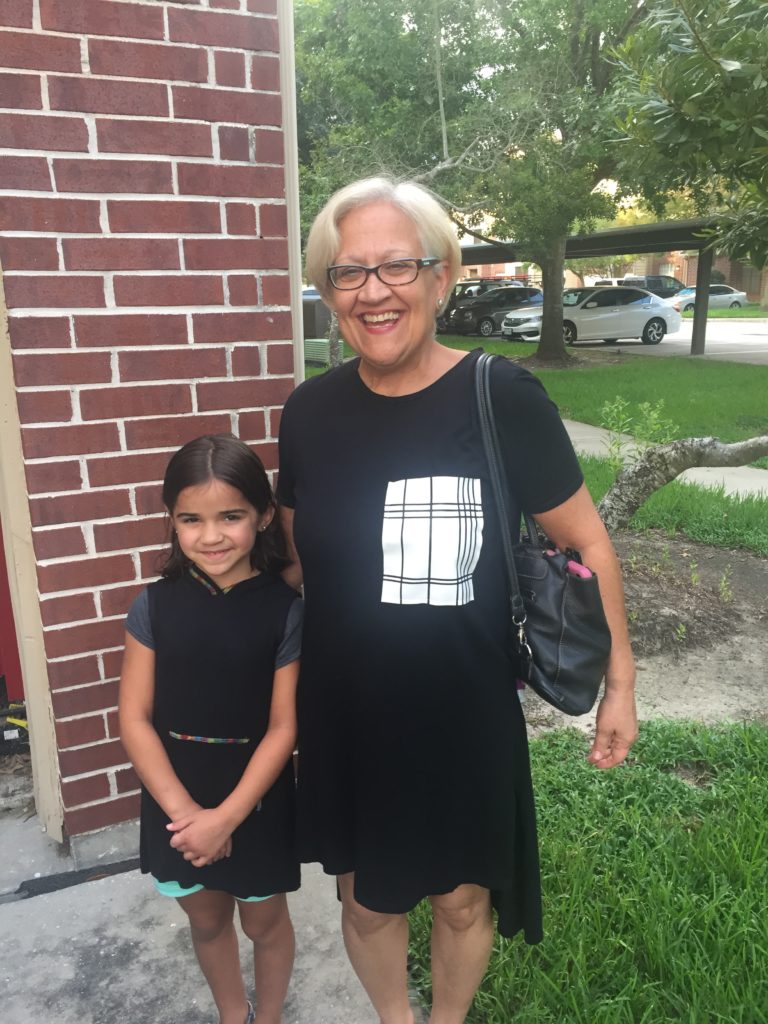 Teach a girl to fish(braid)…

You may have heard the saying: "give a man a fish, feed him for a day. Teach a man to fish, feed him for a lifetime." This is the tangled hair version: Teach a girl to fish (I mean, untangle, style, braid, etc …) her own hair, and she'll be set for life!
As a mom, that's one of the most important things we can do for our children: teach them to be independent. And in helping my baby girl learn just how much detangling lotion or spray to use, how to distribute it and finger comb her hair; how to use a wide-tooth comb on wet hair, and how to be gentle on knots, untangling from the ends up to the roots, my precious daughter will be able to grow up confident that she can take care of herself, "untangle" problems, find solutions and feel beautiful at the end of the day because she did it all by herself.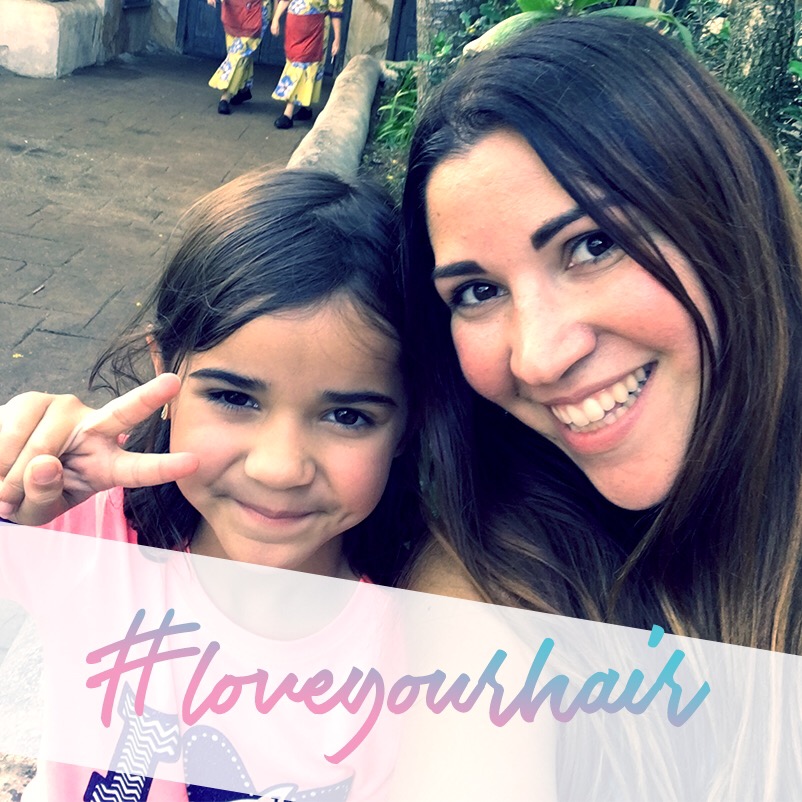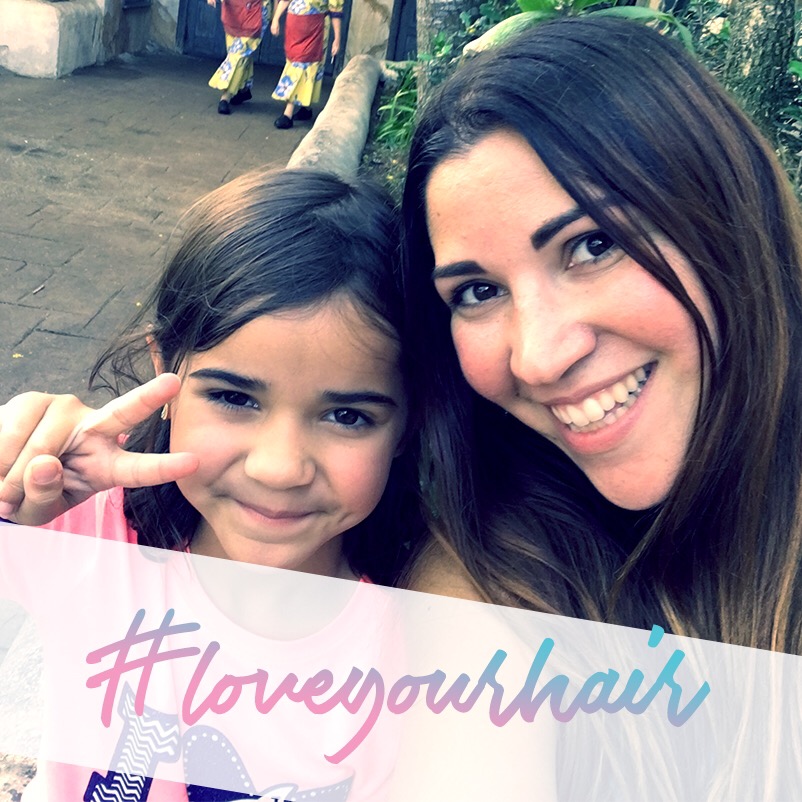 I really appreciate that Dove™ Hair wants to encourage and empower more of us moms to teach and lead our daughters with confidence, on such a personal level as dealing with our hair (which can too often be a source of pride or prejudice!)
The GREAT news is we can turn hair fights into "love your hair" moments — both from the perspective of looking in the mirror and loving what we see, and from a problem-solving, life application perspective as well. It's an amazing experience when you can turn frustration with knots and tangles into "Hey! We can fix this together"
LOOK! Mami! My hair is so soft tonight!
This literally happened the other night! My daughter and I both were pretty impressed with how easy it was to untangle her hair one night — we were not in a rush, she did half of it and I just went around, combing through, celebrating her job well done!
I loved that moment so much, I'm going to add one more bullet point to the list of "Easy Ways to Untangle Hair without Fights, Tears & Tantrums":
Focus on the positives

That other night I mentioned above is #goals. I want to aim at that every night — instead of yanking wet hair with a comb, mad because it's not untangling fast enough and ain't nobody got time for that, I want our daughter and I beaming at each other, and admiring each other in the mirror because our hair is untangled without a fight, it's soft and silky, and we can end the night with love and affirmation.
Baby, your hair looks so pretty! You did a GREAT job untangling it tonight.
Mami, your hair looks really pretty, too.
I want to encourage you to have more of these #LoveYourHair moments. These simple moments can teach us to love ourselves.
It could be with your daughter or granddaughter; a younger sister, niece or younger cousin; or the girl you're tutoring after school. Let's take the opportunities we have to brush, style or untangle hair to build our girls up with admiration, empowerment and love.
You can check out this really cool Dove™ Hair website to personalize your photo with your girl & share it on social media! Here's mine (I love it!) 
It's crazy to think that, as little girls, we can look at our hair and ourselves so negatively. I have straight hair, but always thought curly was so much more fun! I felt "blah", like my hair was "stringy", "flat" or "lifeless."
What a difference if we could change those adjectives for little girls growing up today, so they can see that silky, soft hair as healthy, shiny, vibrant!
As moms, grandmas, role models, we can make a HUGE difference in the girls around us, when they see us using these positive, beautiful terms on ourselves and pouring them out on them as well.
When was the last time you told your daughter how beautiful she is and how stunning her hair looks? 
Let me encourage you to do it today! You can even have fun and create your very own custom #LoveYourHair animated message with @Dove! It's so fun!!! And then you can share it on social media, too! Just click on this link!
Laughing (and loving my daughter's and my hair) thru life,
Coppelia
I enjoyed writing this sponsored post on behalf of Dove™. All opinions are my own.