*You may find affiliate links for things I love! At no extra cost to you, I could receive a small commission if you click and buy thru my links. Thanks! ~Coppelia
It seems there are a MILLION things to do during the Christmas season in Houston, but how do you pick the best ones? Or how do you know which ones your family will love?
As a relatively new Houstonian (we moved here in 2011), I quickly learned that this town has some pretty cool things to do during the holidays for All budgets! I'm sharing my tips with you here, so you can put together a Christmas fun list that is perfect for your family!
Tip #1) Check local radio & TV shows. Often, you'll hear about local concerts, free movies at the park & other special & fun events. When I did the morning show on KSBJ, that was a huge source of info–the radio station went out to many Christmas events, promoted toy drives, shared about Zoo Lights & local church concerts, etc, which made it pretty easy to fill up the calendar.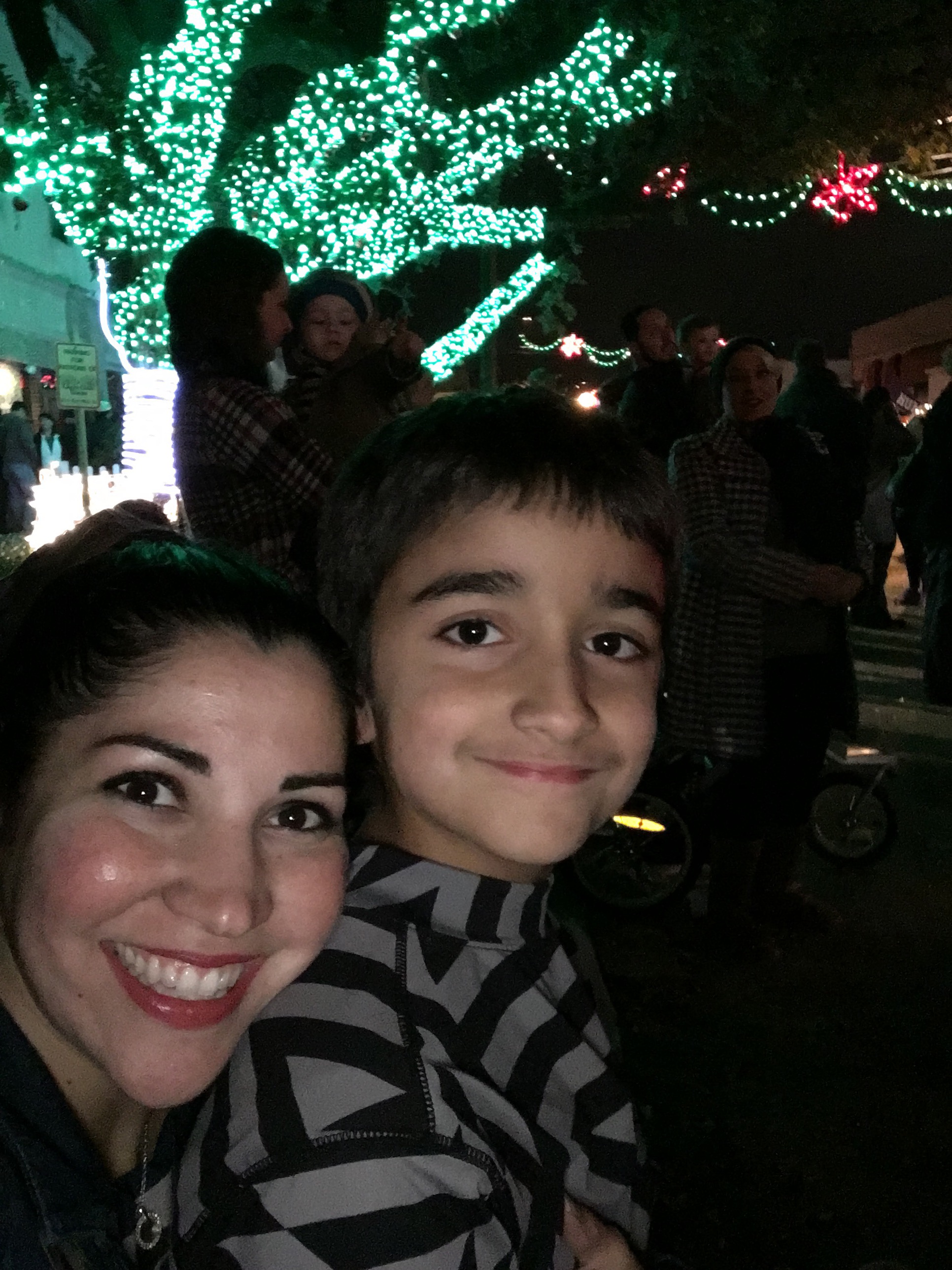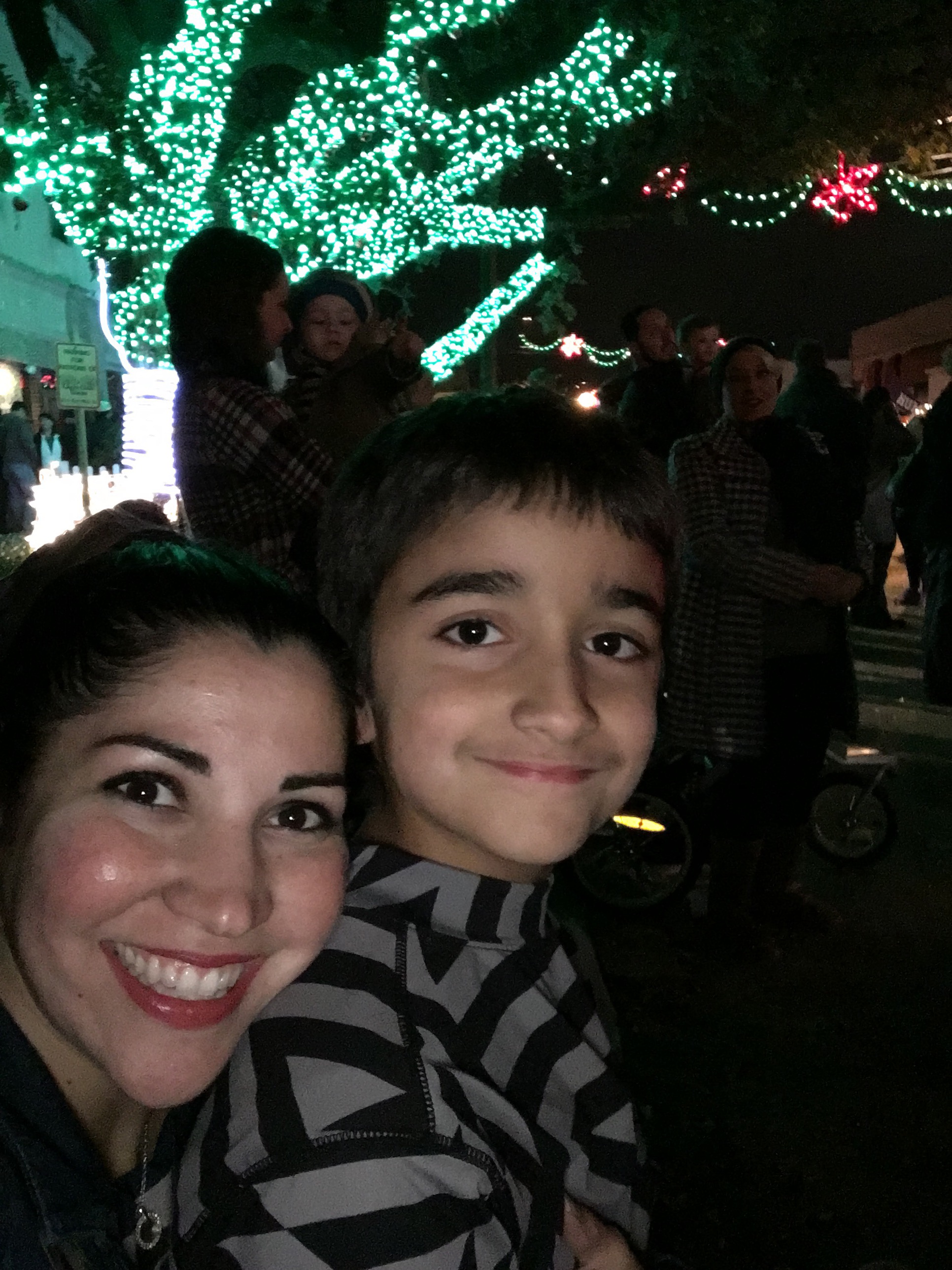 Tip #2) Visit HoustonOnTheCheap.com! Sign up for their emails and bookmark the site! This is my go-to, not just at Christmas, but all year long, to find free (or cheap) Houston events for my family.
We've seen the Houston Symphony free, enjoyed shows at Miller Outdoor Theatre, ice skated on Cheap Skate night at the ICE on Discovery Green & SO much more, thanks to Houston on the Cheap. My friend Vicki runs the site & I can't recommend it highly enough to help you find the BEST Christmas events in Houston!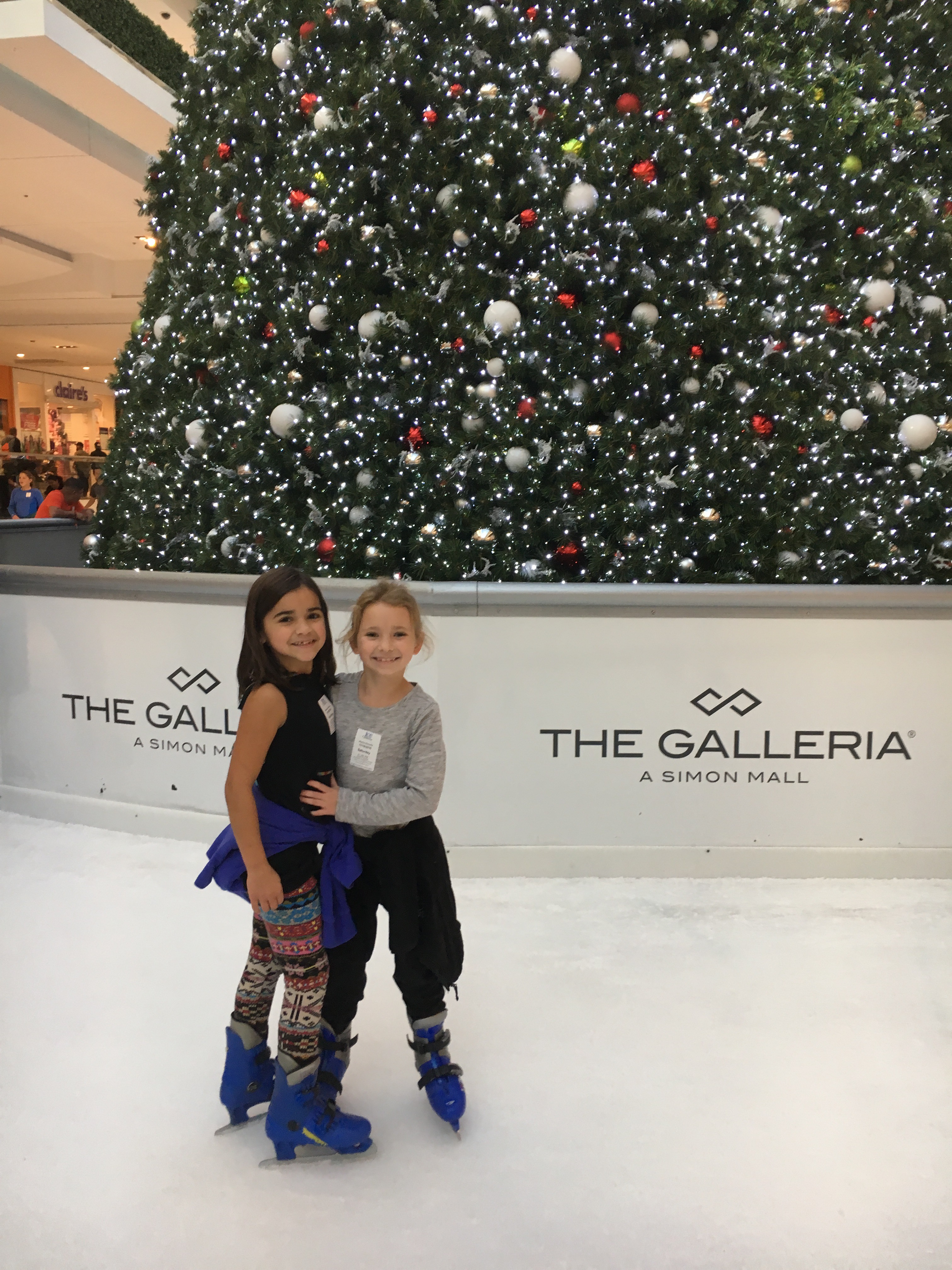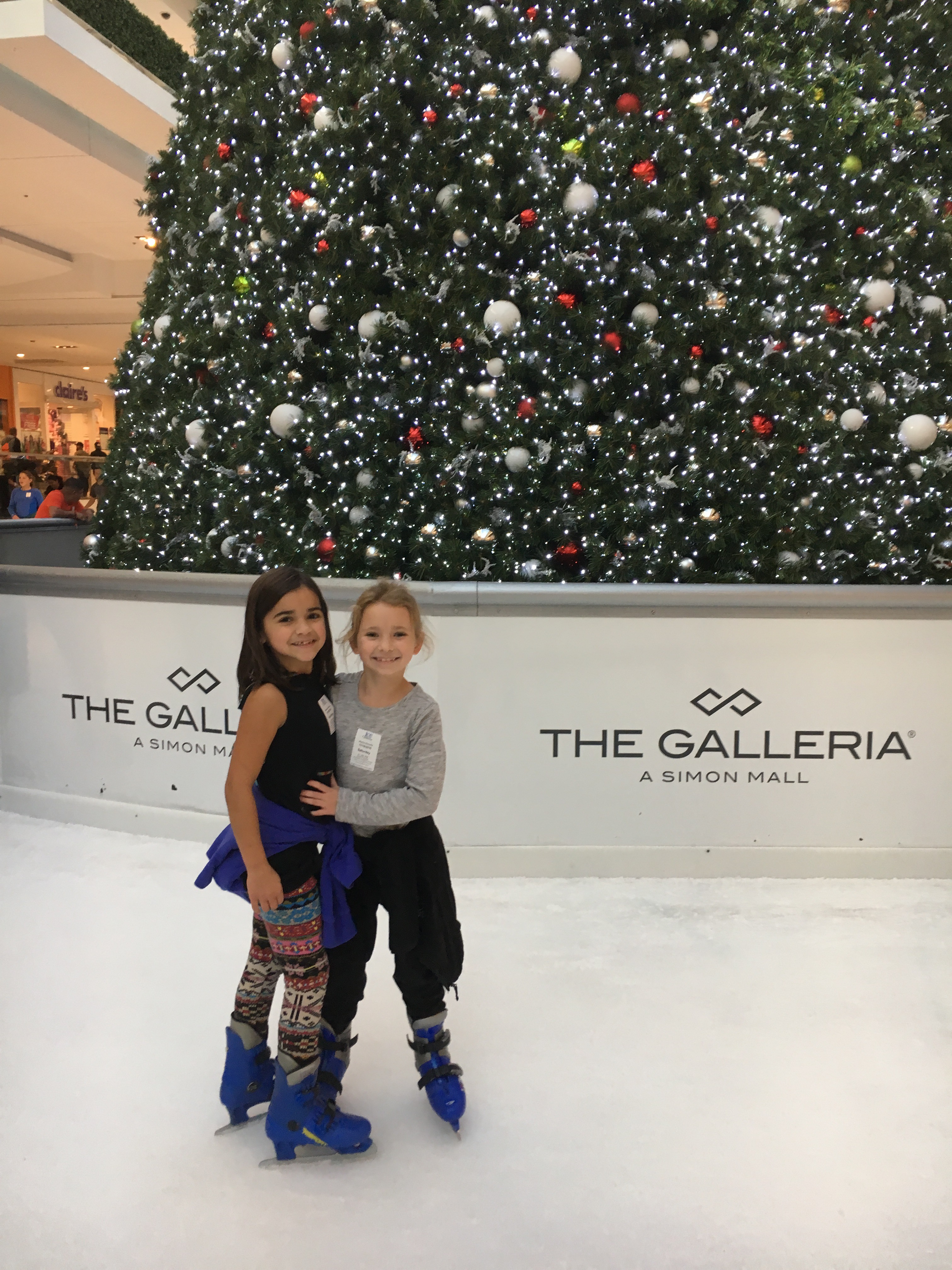 Tip #3) Ask the locals. Our first Christmas in Houston, I asked my co-workers, neighbors, our new church friends, people I met working out at the YMCA, what were their favorite Christmas events. I came up with a TON of suggestions:
-The City of Humble Christmas Parade of Lights!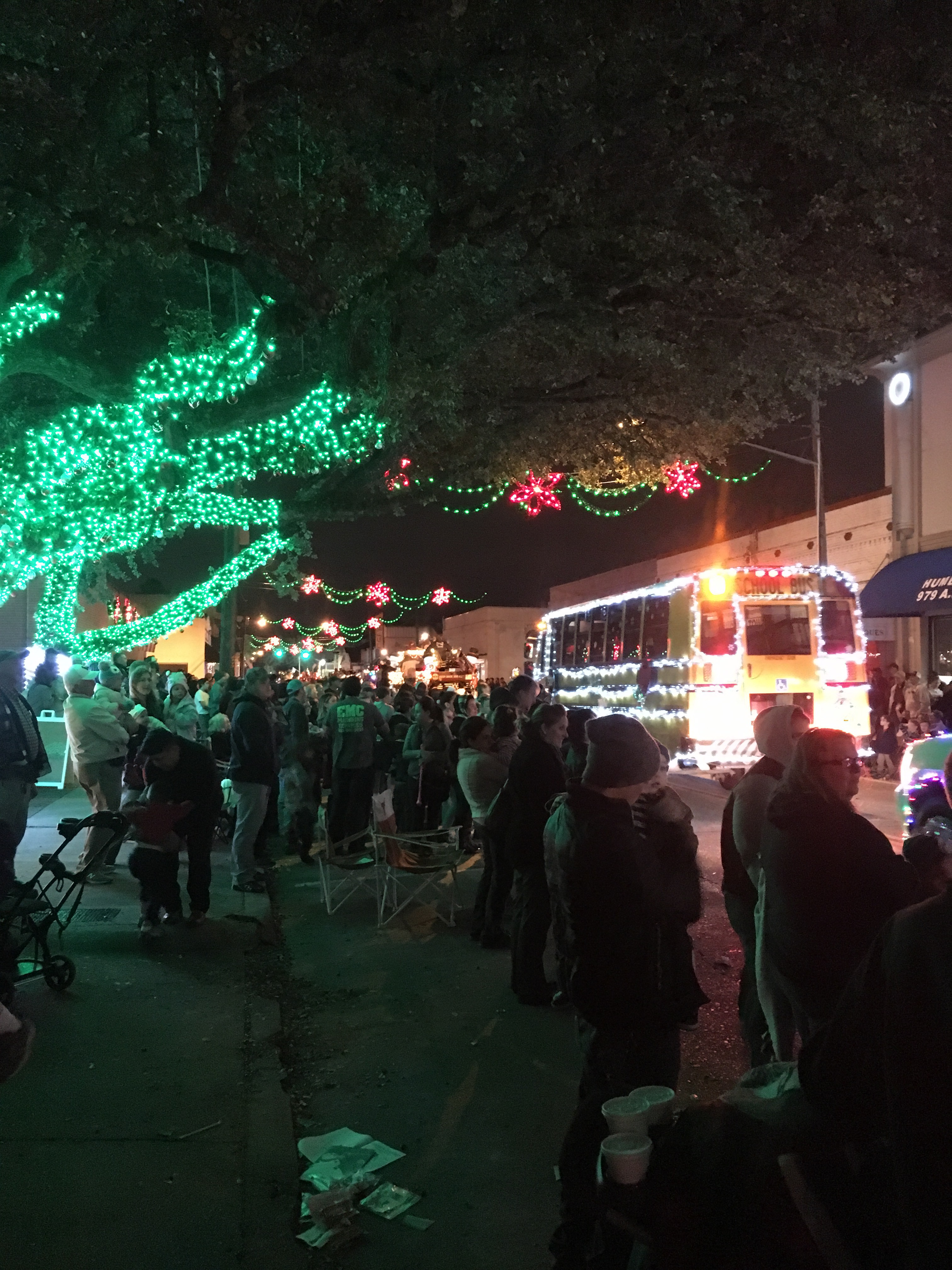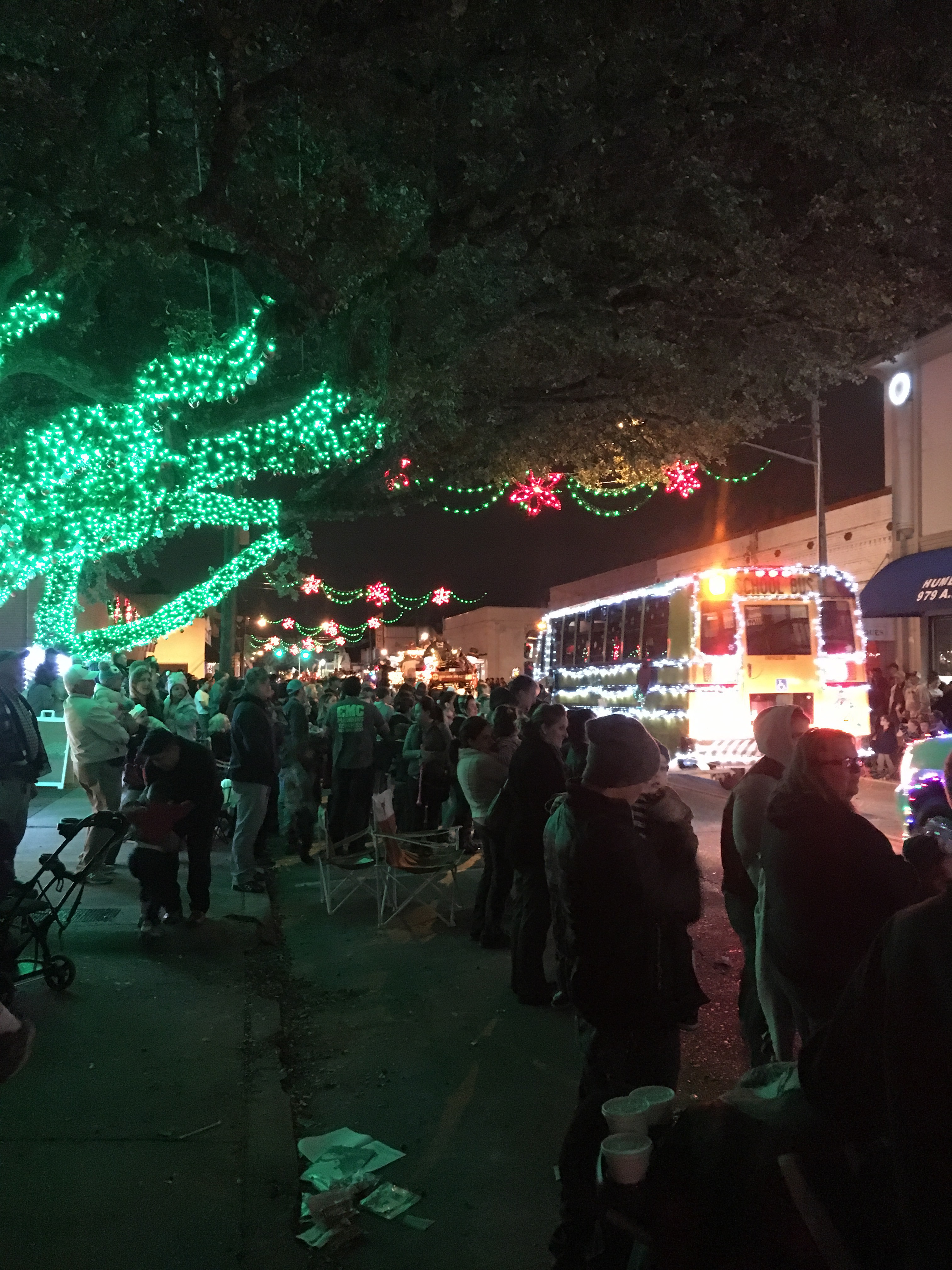 -Moody Gardens' Festival of Lights!
-Free Christmas movies at local parks & plazas, like Discovery Green & City Centre!
-Christmas tree lighting & ice skating at the Galleria Mall!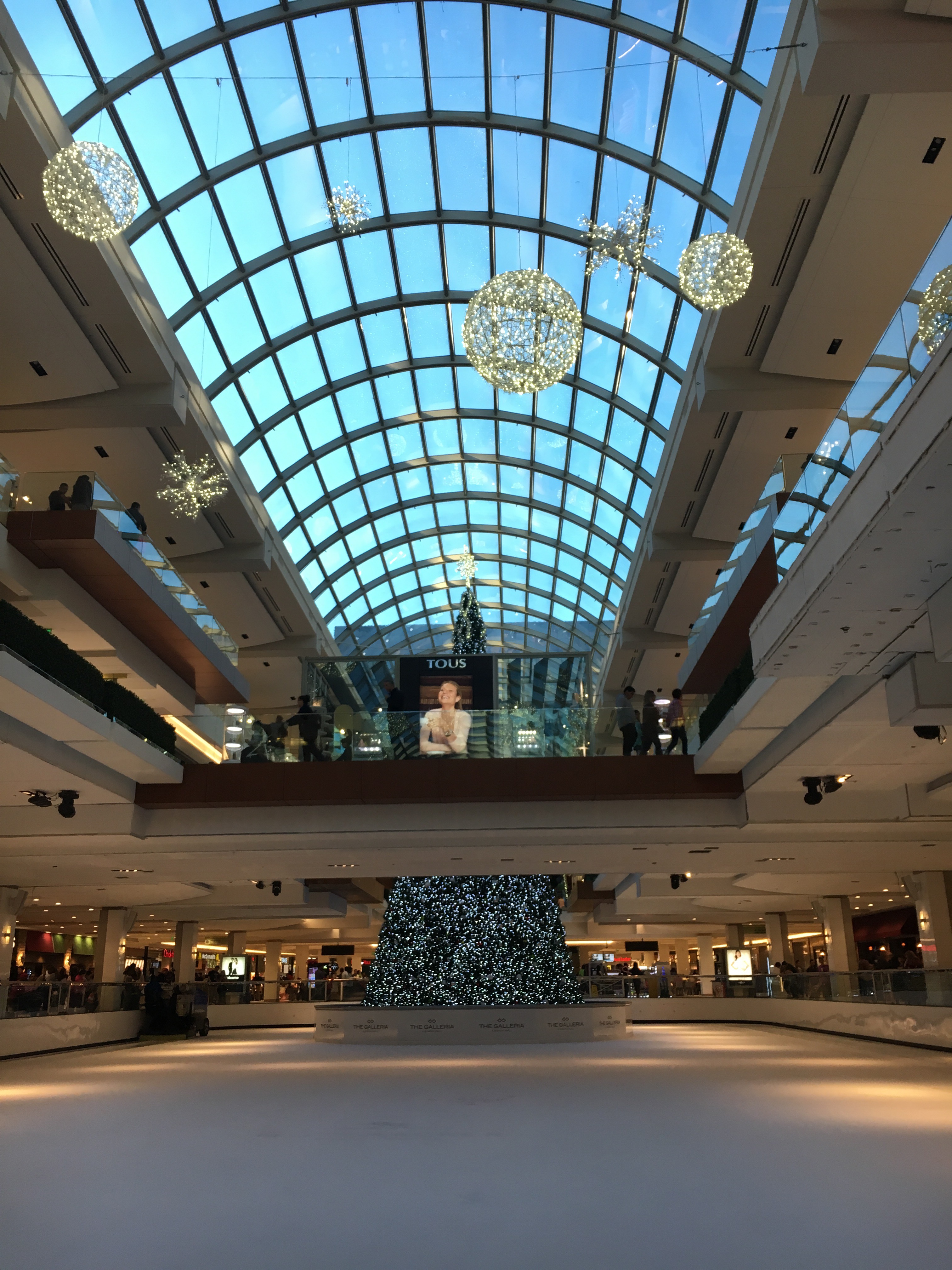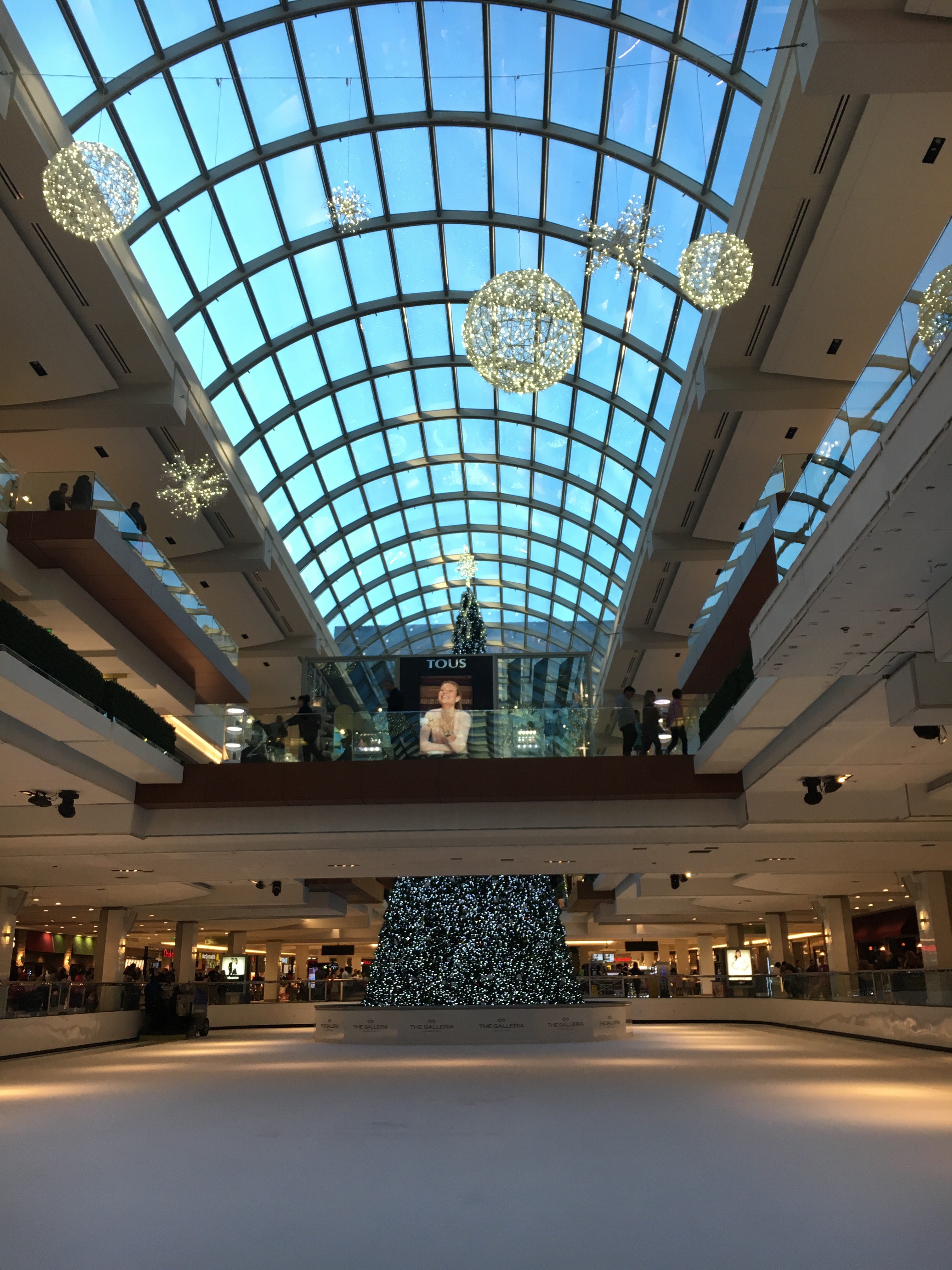 -Uptown Lighting (a free event with fireworks & a sing-along with Santa & Mrs. Claus!)
-The best neighborhoods to drive around & view all the Christmas lights (Prestonwood Forest was recommended by many people… and it's one of our family traditions now!)
Tip #4) Go to church! Ok, even if you are normally not a big church person, many local churches put on AMAZING shows! Just in the 5 years we've been here, I've been blown away by the Christmas shows in English and Spanish at Champion Forest; the women's Christmas event at Sugar Creek en Español (I sang at that one last year!) & I've heard of many other kid-friendly, play in the (fake) snow, live music, choir & orchestra type events that many times are free of cost!
Just in case you're a bit skeptical about adding "church" to you list of BEST Christmas Events in Houston, my church is doing a show called Christmas Under the Big Top and It. Is. AMAZING!
I might be a little biased because my kids are in the show (yay!), but watch this video & decide for yourself!
​
​
Opening night is this Friday, December 16th through Tuesday, December 20th. I hope you can come!
You can find out more at www.ChristmasUndertheBigTop.com!
And I hope you can use these tips to help you find all the BEST Christmas Events in Houston for your family. I'm sure you'll find plenty of fun for kids from 1 to 92!
Merry Christmas & Happy Holidays!
Laughing (and being merry & bright) thru life,
Coppelia