*You may find affiliate links for things I love! At no extra cost to you, I could receive a small commission if you click and buy thru my links. Thanks! ~Coppelia
Today from 3-7pm (CST) I'll be LIVE on NGEN radio!!! Join me!!! I'm so excited!
All my Houston friends, it's 91.7! And wherever you are, you can hear it online or with the free NGEN app!!!
It's been fun this week to be on the radio, helping my NGEN friends with a BIG celebration!
It was the Power the Tower party with Gawvi & Manafest! And we are still celebrating the BIG new 91.7 signal that covers Houston with awesome music!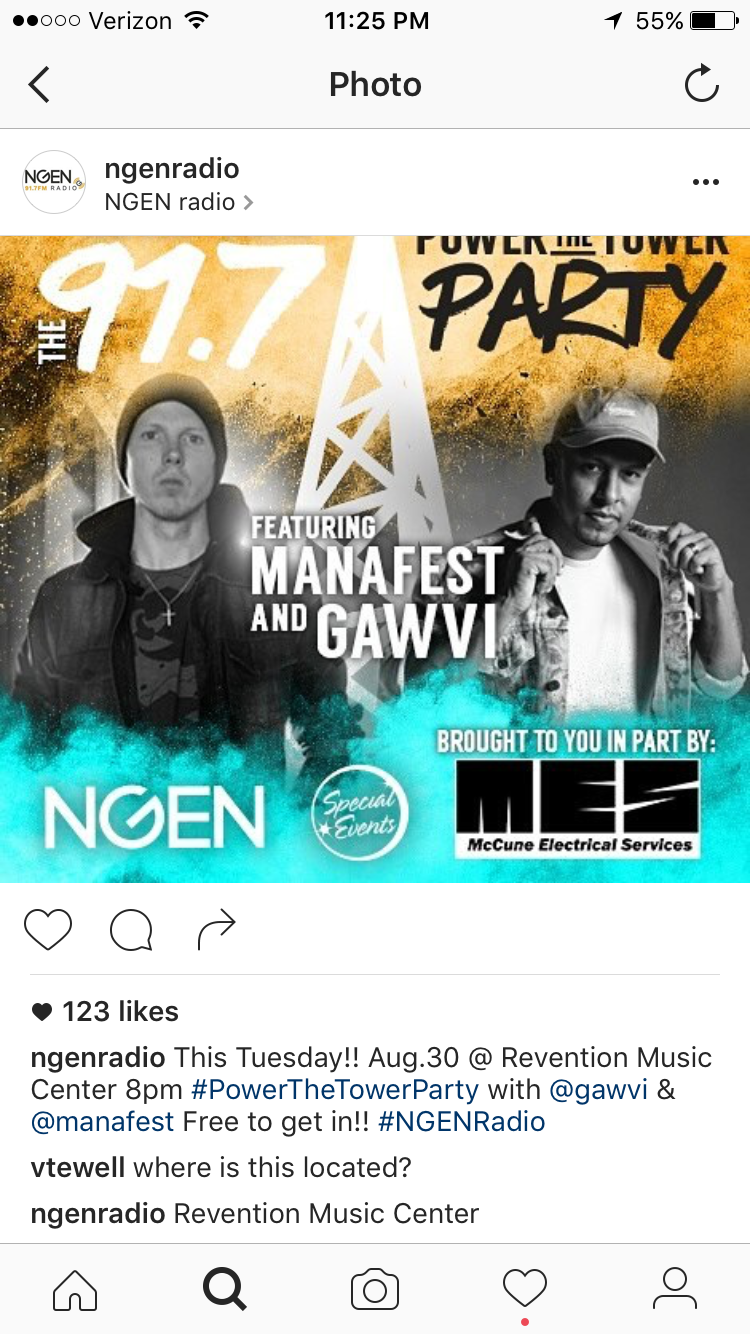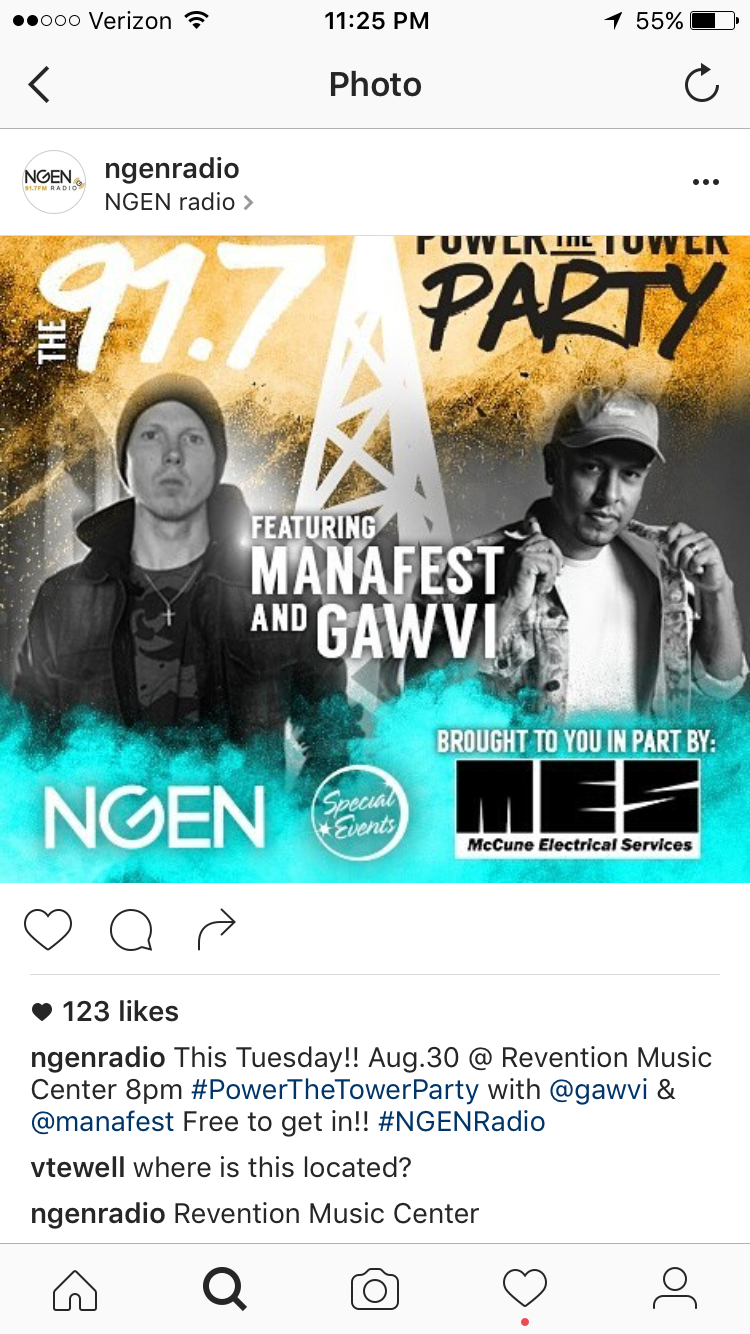 If you love Lecrae, Tori Kelly, Capital Kings, Andy Mineo, Trip Lee, Britt Nicole, Switchfoot, KB, NeedtoBreathe, Tedashii & so many others … NGEN is where YOU belong!
In Houston it's 91.7, and anywhere else you can listen at www.NGENradio.com or get the free NGEN Radio app!!!
So, let's PARTY!!!
~Coppelia 🙂