*You may find affiliate links for things I love! At no extra cost to you, I could receive a small commission if you click and buy thru my links. Thanks! ~Coppelia
Hey Houston friends!
You know I LOVE movies … and if it's an advance screening for #WonderTheMovie, even better!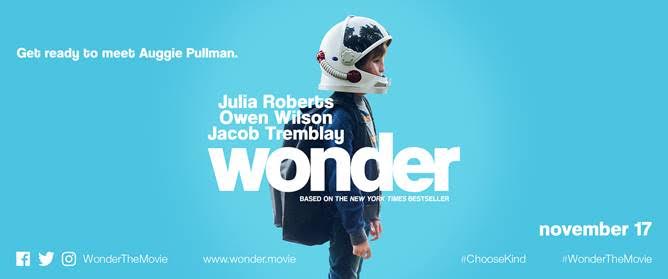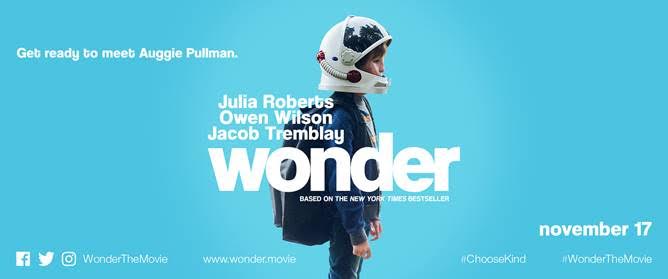 You can click the link below to get your FREE Movie tickets (while supplies last). The Houston screening of WONDER is this Wednesday, November 15th. BIG thanks to the sponsor, Allied Integrated Marketing, for the movie passes!
Keep reading … FREE #WonderTheMovie passes are below!
I don't know if you're already a Wonder fan, but I've heard nothing but great things about this heart-warming story. Yesterday, I was chatting with my friends Jaclyn and her 12 year old daughter Keely. She told me yesterday how much she LOVED reading this New York Times Bestseller. Let's hope the movie is just as good! With Julia Roberts in it, I'm not too worried. 😉
Here's the trailer, in case you haven't seen it! And if you want those FREE screening passes, grab yours below, while supplies last!
Get your FREE #WonderTheMovie screening movie tickets!
1-Click the link: https://www.lionsgatescreenings.com/ThqiH05929
2-Register by tomorrow, Tuesday, November 14, 2017.
3-Check for your confirmation email and you're all set!
More details for the Houston Screening of #WonderTheMovie
Date: It's this Wednesday, November 15 @ 7:30 PM
Location:
AMC Gulf Pointe 30
***Please plan to arrive early. Screening passes are first come, first serve, and space is limited.***
Connect with #WonderTheMovie on social!
If you're already a fan, here are some ways you can connect with ALL things Wonder!
Official Site:                                       www.wonder.movie
Facebook:                                           www.facebook.com/WonderTheMovie
Instagram:                                          www.instagram.com/WonderTheMovie
Twitter:                                                www.twitter.com/WonderTheMovie
Hashtag:                                              #ChooseKind, #WonderTheMovie
Did you see that hashtag, #ChooseKind? Love it!
Grab your FREE screening movie tickets and I hope you enjoy watching the movie before it's officially in theatres. Thanks to sponsors Allied Integrated Marketing for the tickets!
Laughing (and choosing kind) thru life,
Coppelia