*You may find affiliate links for things I love! At no extra cost to you, I could receive a small commission if you click and buy thru my links. Thanks! ~Coppelia
What's better than your kids getting excited Christmas morning? Celebrating the excitement TWICE a year!
More gifts? YEAH!!!
Today is Three Kings' Day (a legit holiday in some countries!)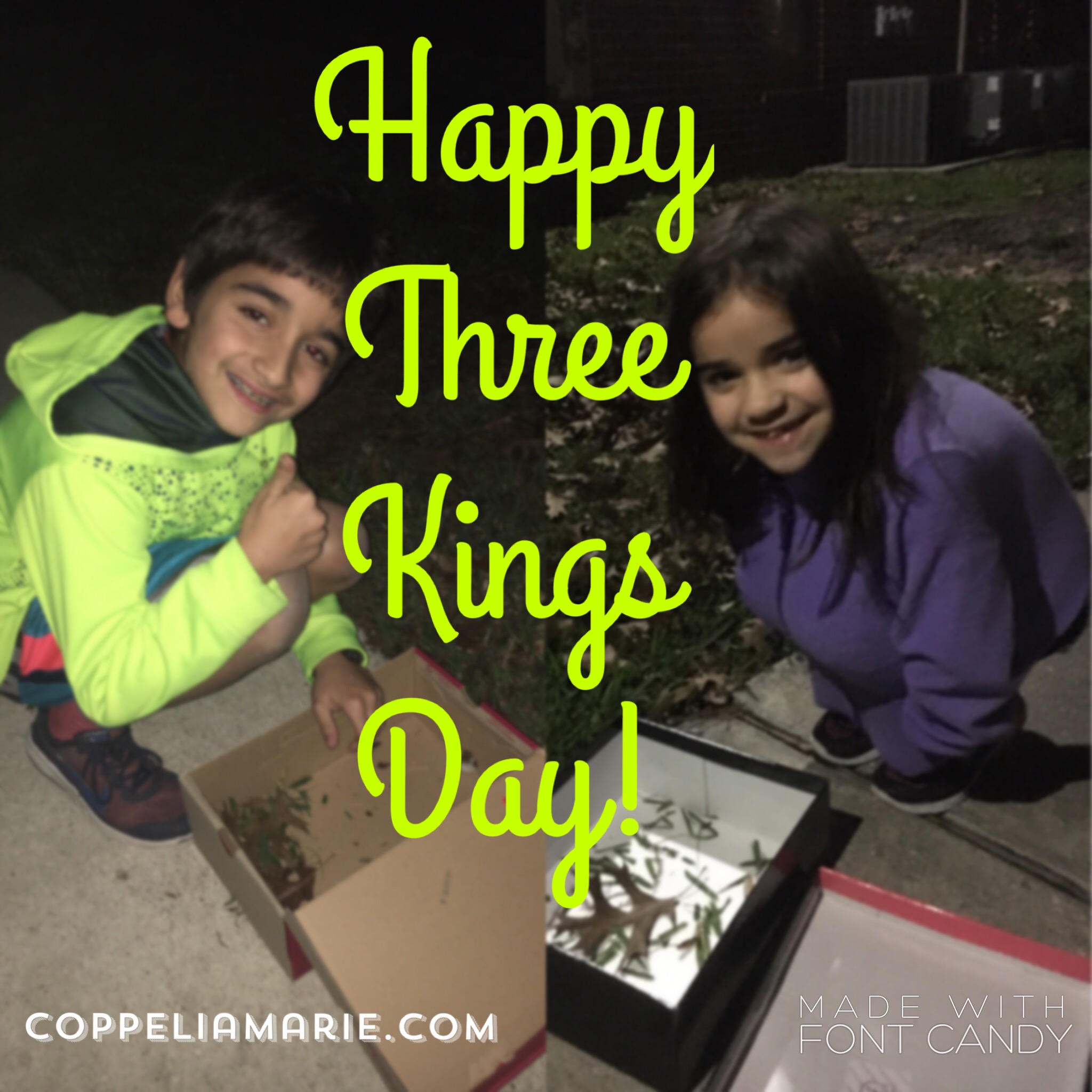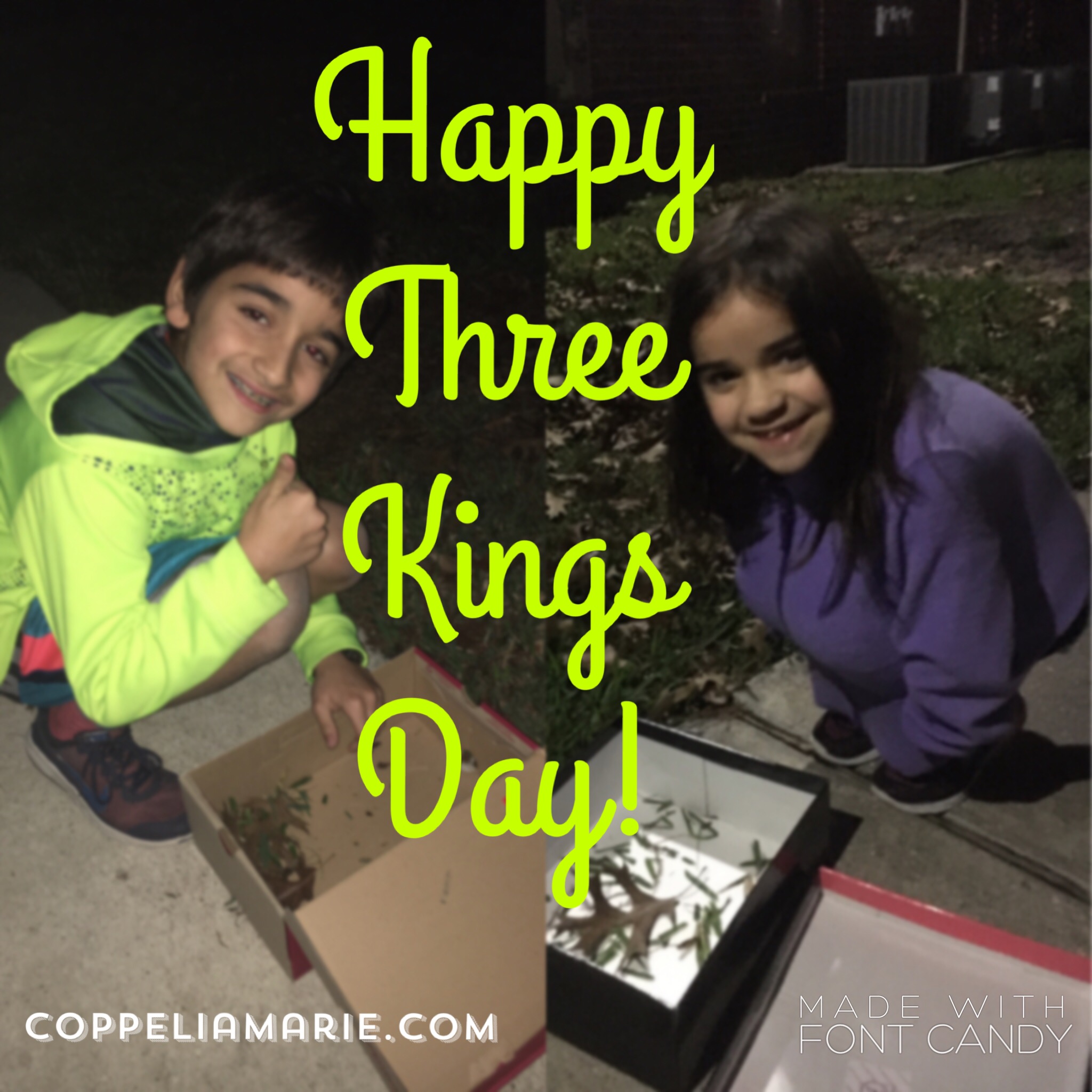 Basically, last night was as exciting as Christmas Eve and this morning was Christmas, part 2!
It's a celebration many Latino families know as "El Día de Reyes" or Three Kings' Day. Following the tradition I learned as a kid, growing up in Puerto Rico, we always got gifts on epiphany, January 6th. It's a holiday we celebrate just like Christmas!
Schools and businesses are closed for Three Kings. Everyone and their tíos (uncles) head over to Abuela's house for a TON of food at the "Reyes" party. And of course, the kids get more gifts!!!
What's not to like about Three King's Day? Family, Food & gifts?! It's AWESOME! "¡A reyar!"
Even though my kids are not growing up like I did in Puerto Rico (they were born in California and we live in Texas now), my Puerto Rican hubby and I decided that we would share this super fun and meaningful tradition with them.
In a similar way to how Santa brings gifts on Christmas, the three kings (or wise men), bring gifts to children on their way to take their gifts of gold, myrrh & frankincense to baby Jesus.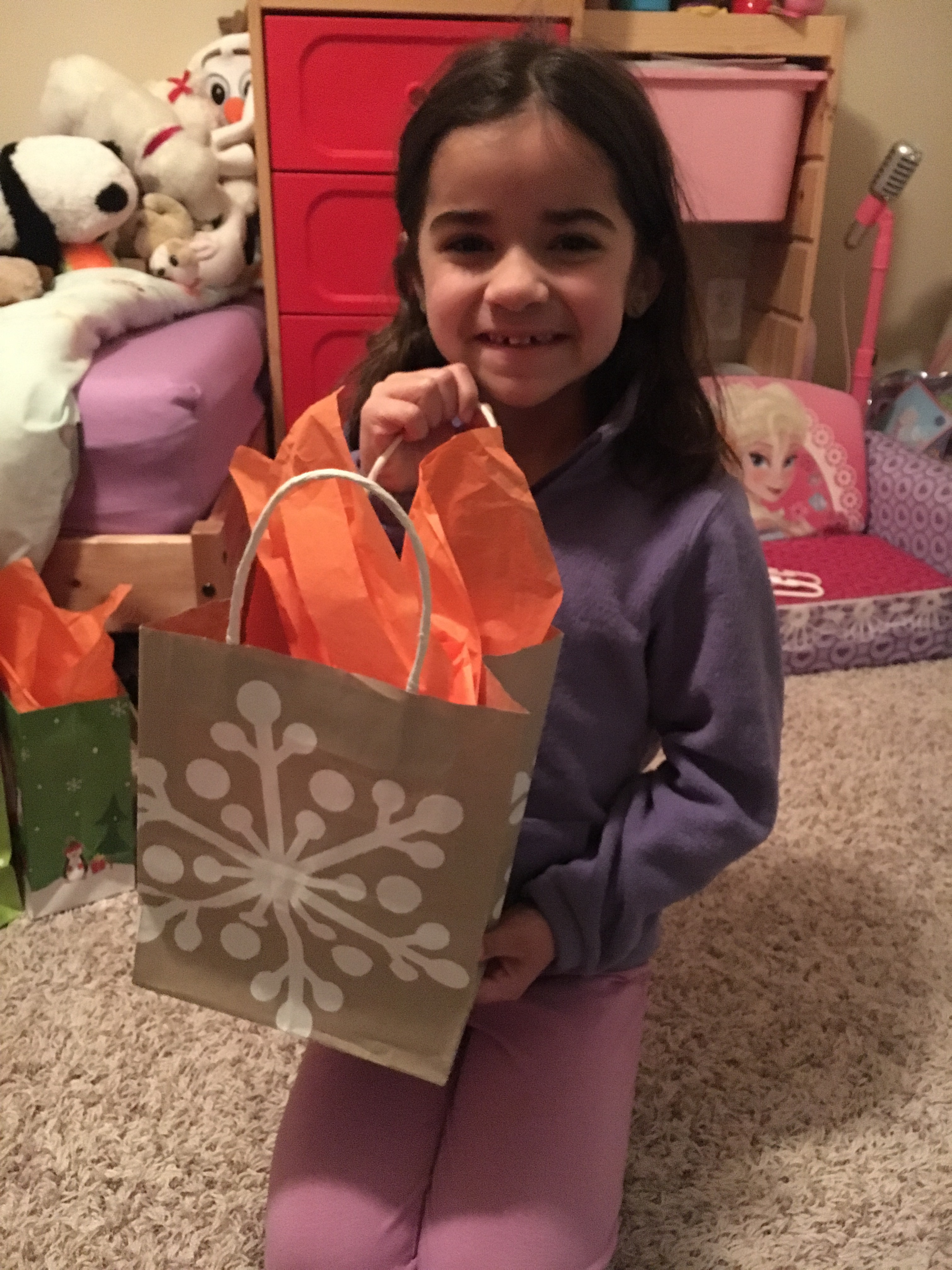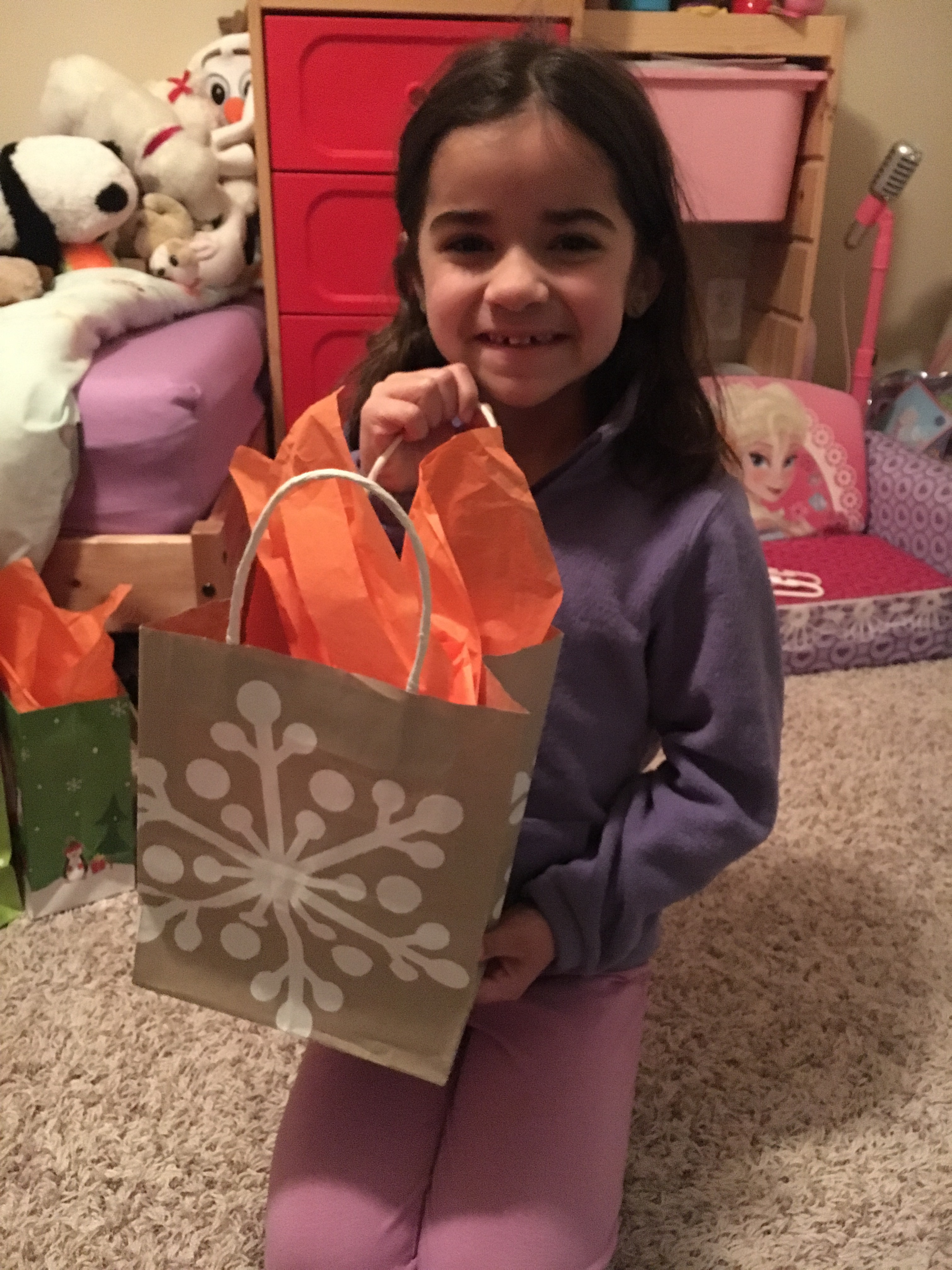 Instead of leaving milk and cookies, like many of us do for Santa, we go outside with shoeboxes and fill them with grass from the yard. You see, the three kings travel by camel, not reindeer-led sleigh, and the camels like to stop & refuel with grass as their kings stop to deliver gifts to the kids.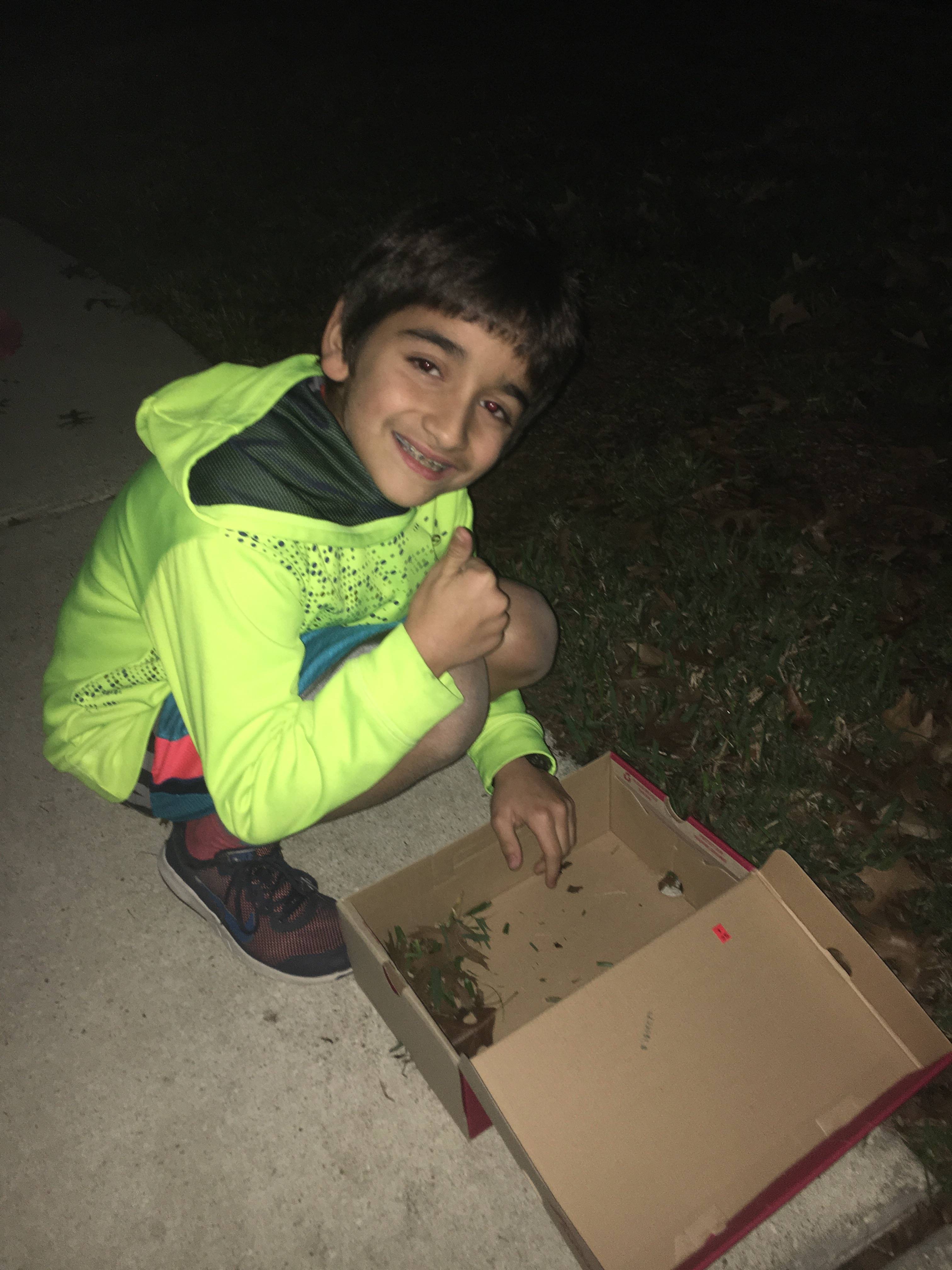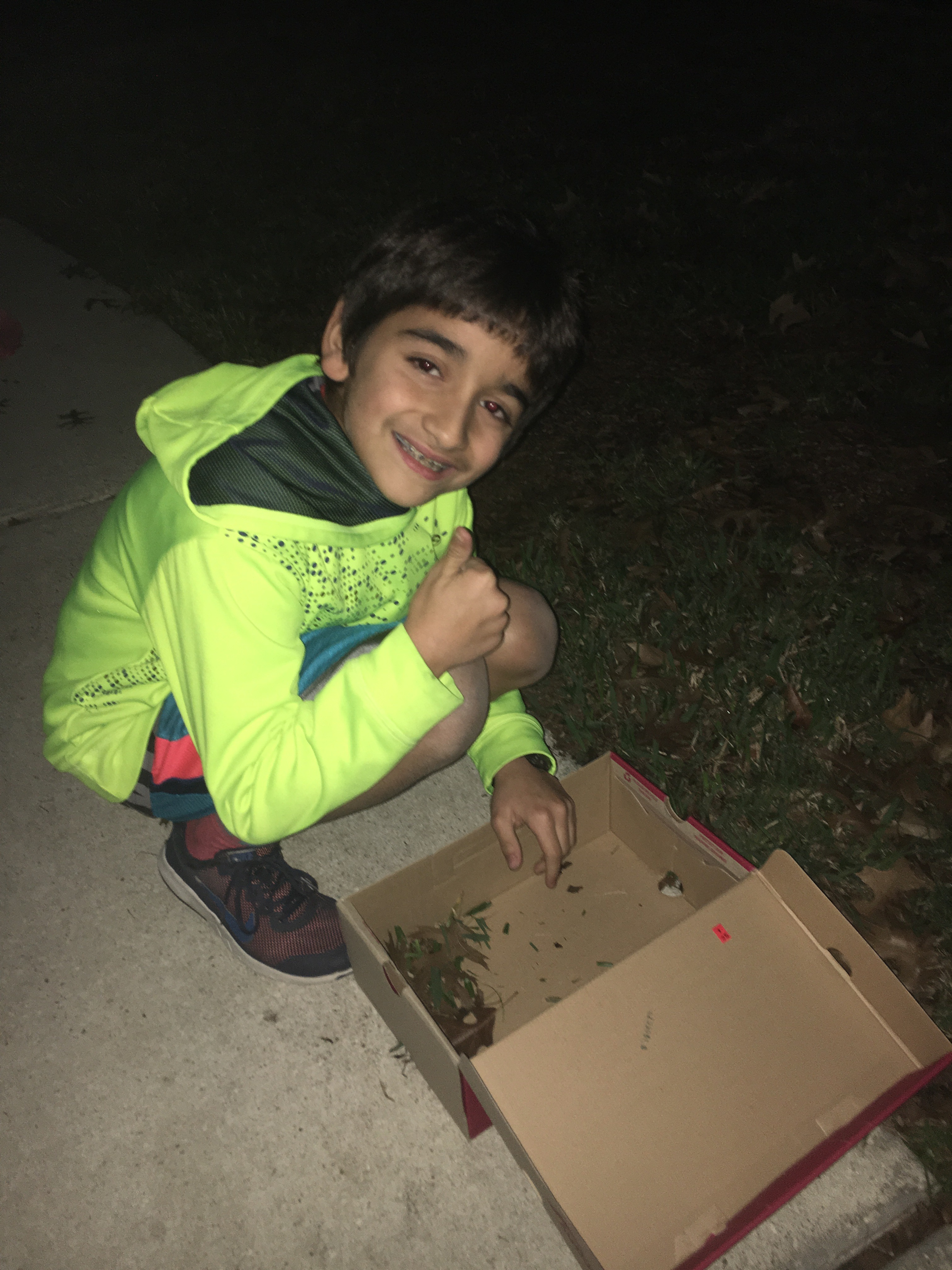 In the morning when the kids wake up, they find grass from the shoeboxes spilled around the room (apparently the camels are a little messy!) But they also find gifts!
My kids were super excited about grabbing shoeboxes, filling them with grass and going to bed last night!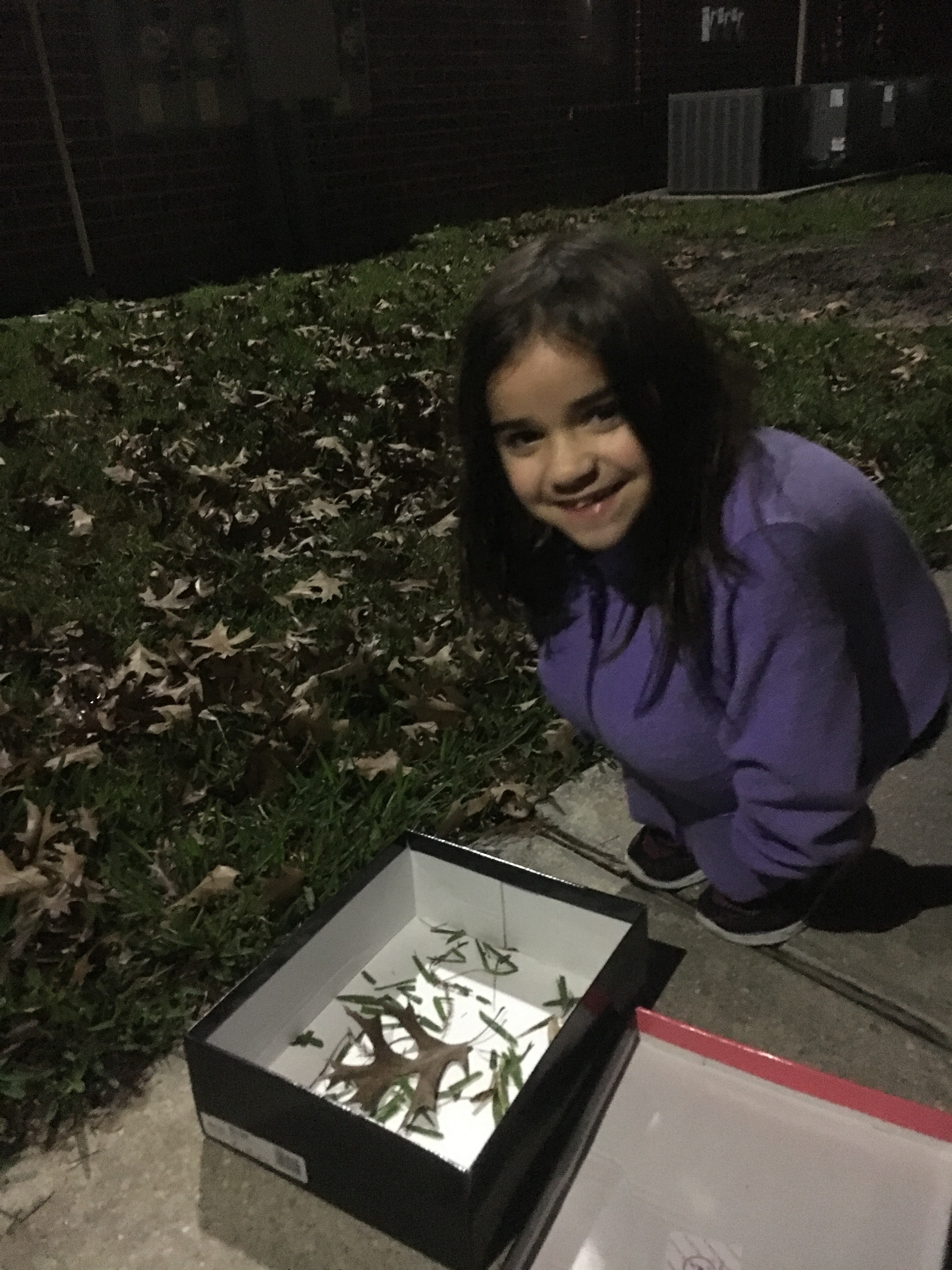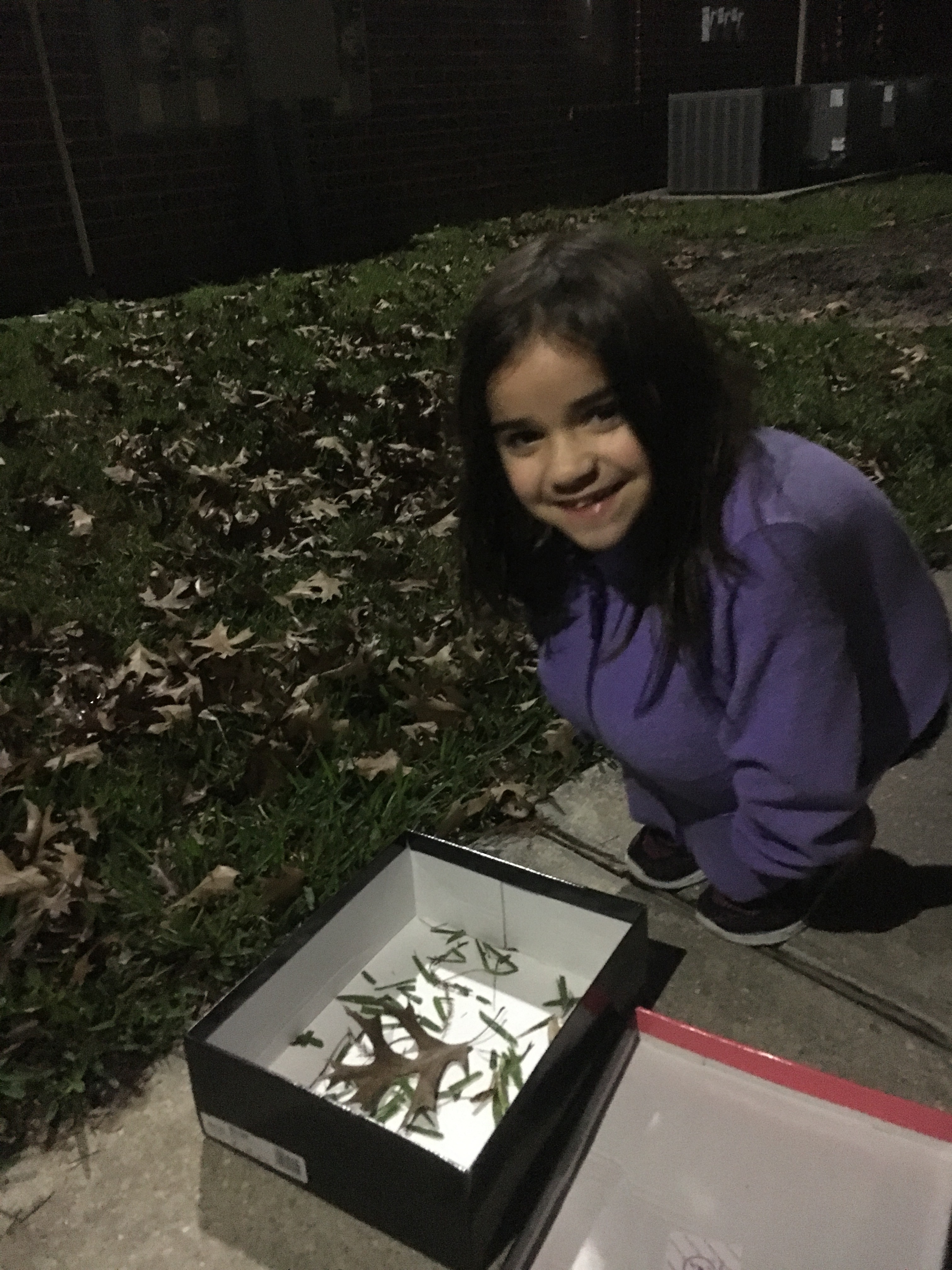 Even though they have to go to school tomorrow (sorry, we don't live in Puerto Rico where it's a holiday), and it was a pretty chilly 40-something degrees when we were out grabbing bits of grass (it's 80 degrees back home), we love celebrating Reyes as a family tradition.
My daughter said she was hoping she would get to touch a camel's butt! HAHA!!!
And my son added "crouton leaves" to his "grass salad" … and he was even offering to share some of his "croutons" with his sister. #proudmama!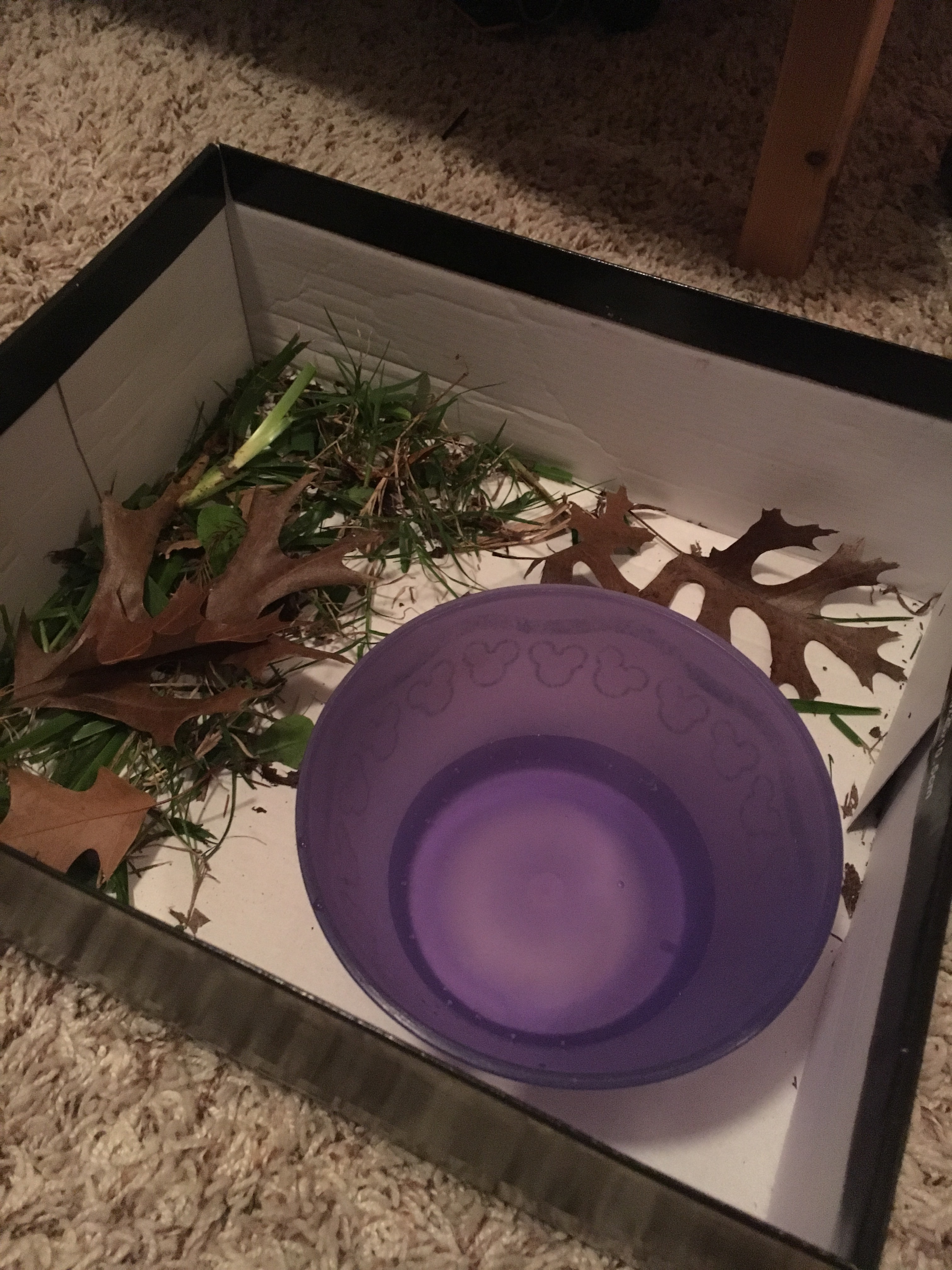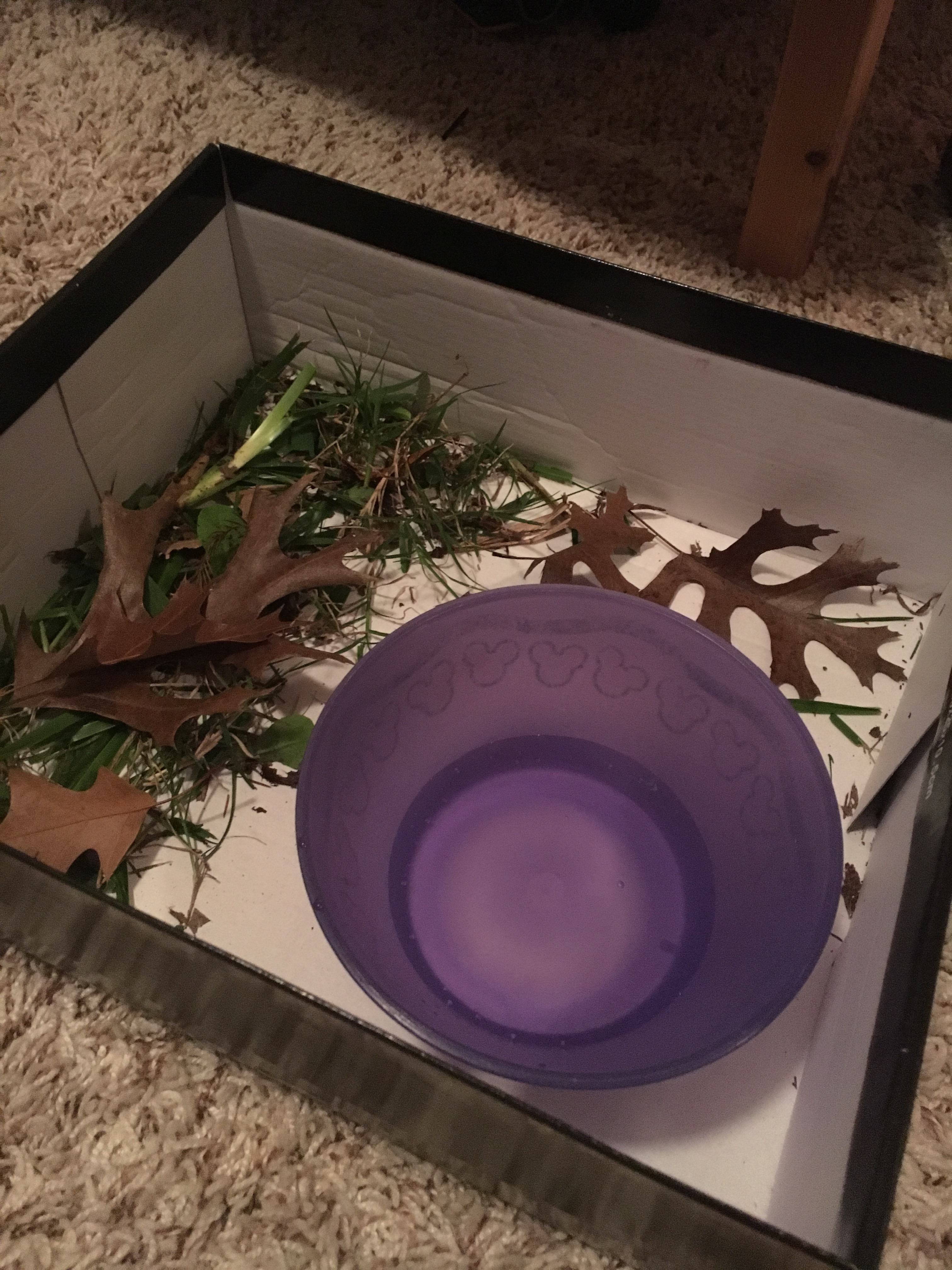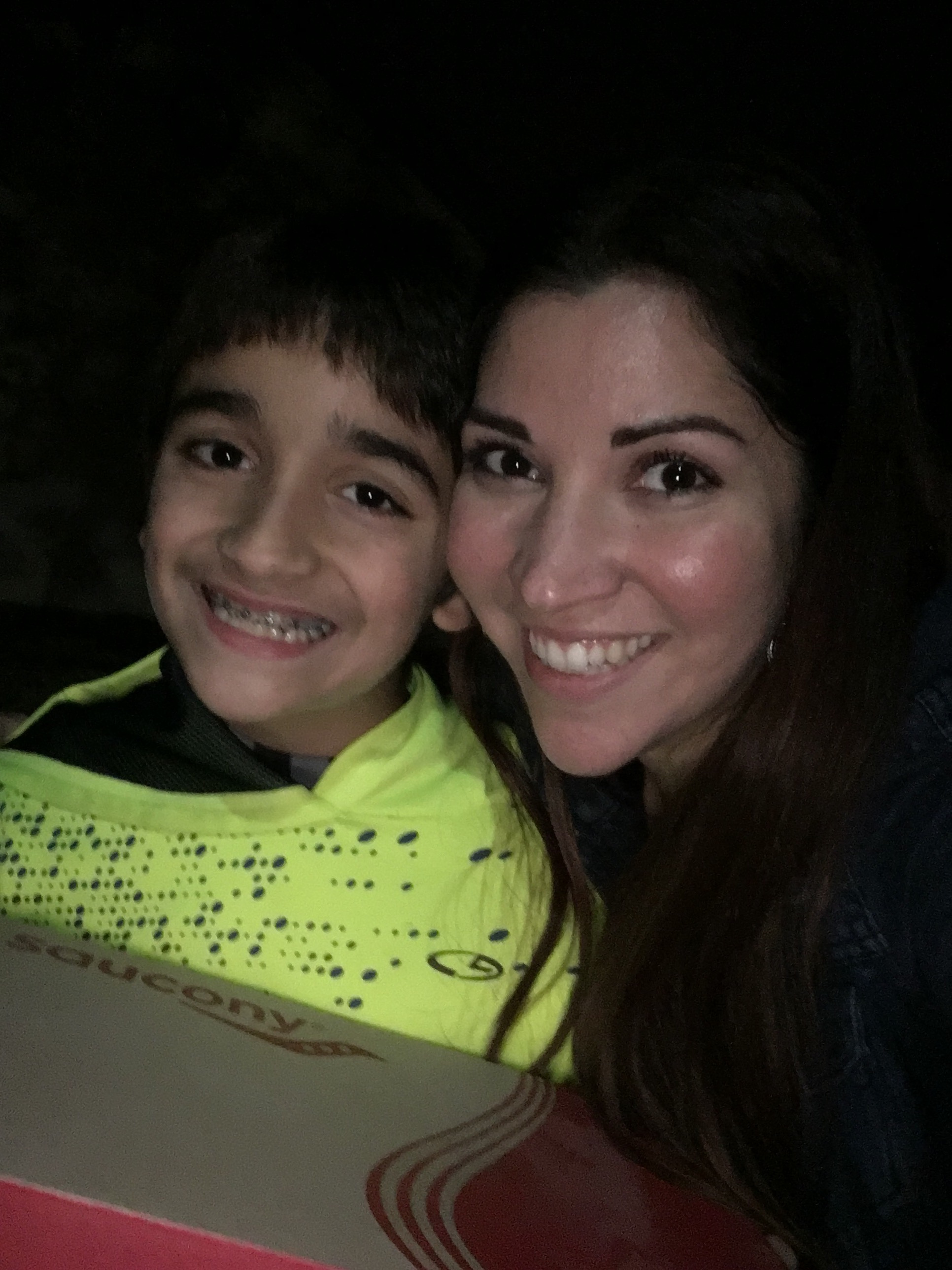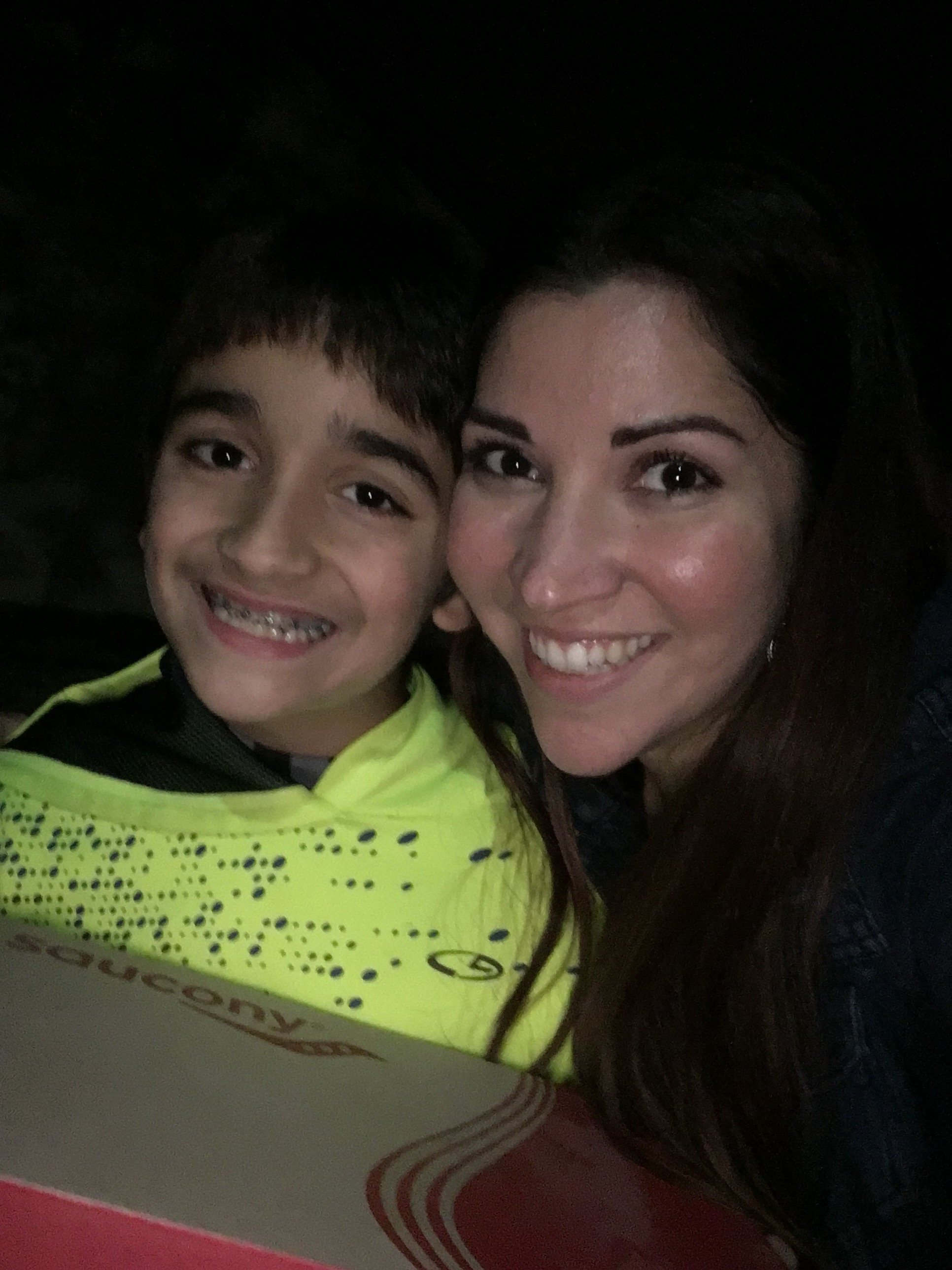 If you decide to celebrate Three Kings Day next year, just be sure to add it to your calendar for January 6, 2018. And don't forget to put grass in your shoebox on Three Kings' Eve January 5th!
It could become a super fun tradition for your family, like it is for ours!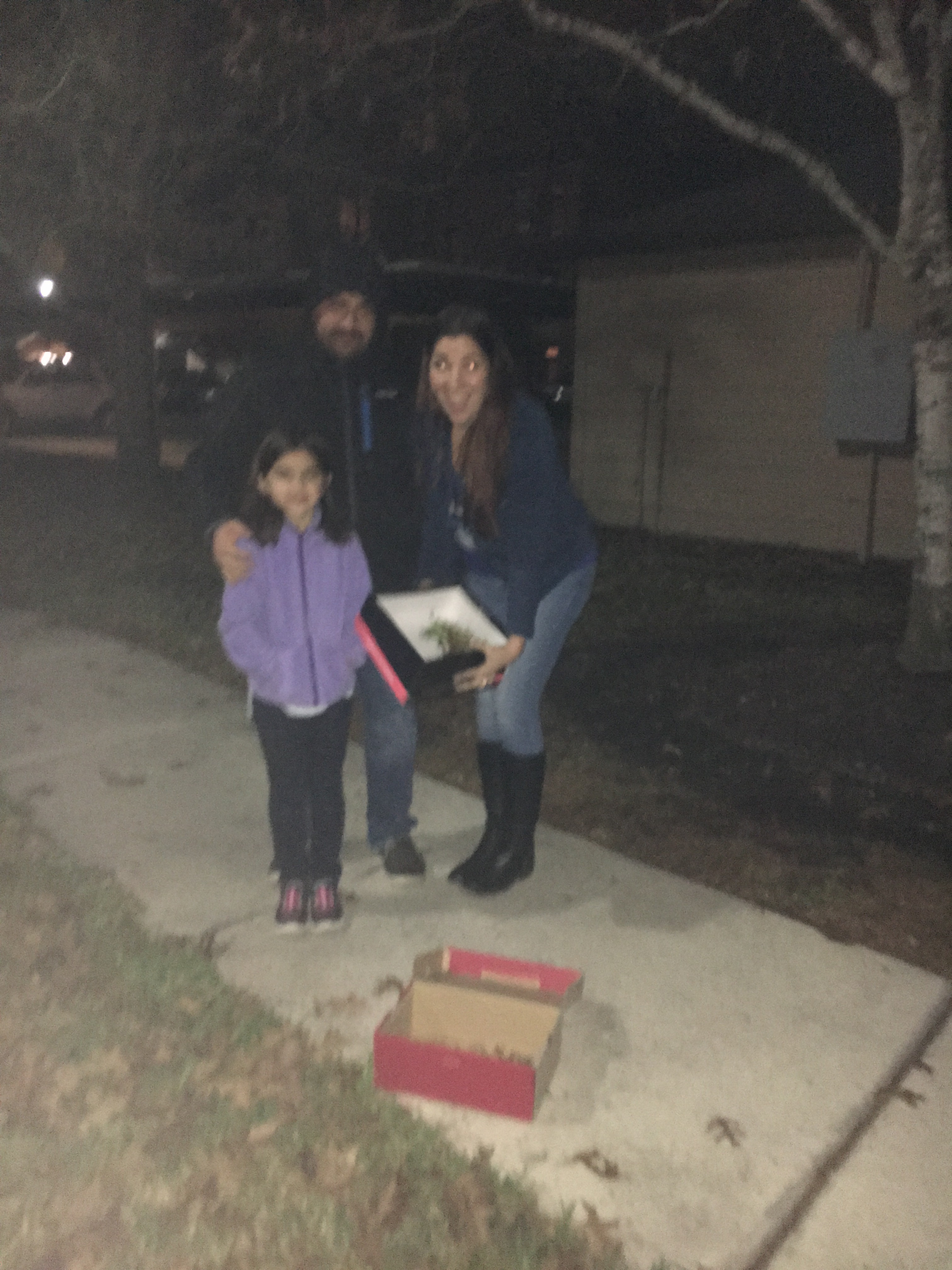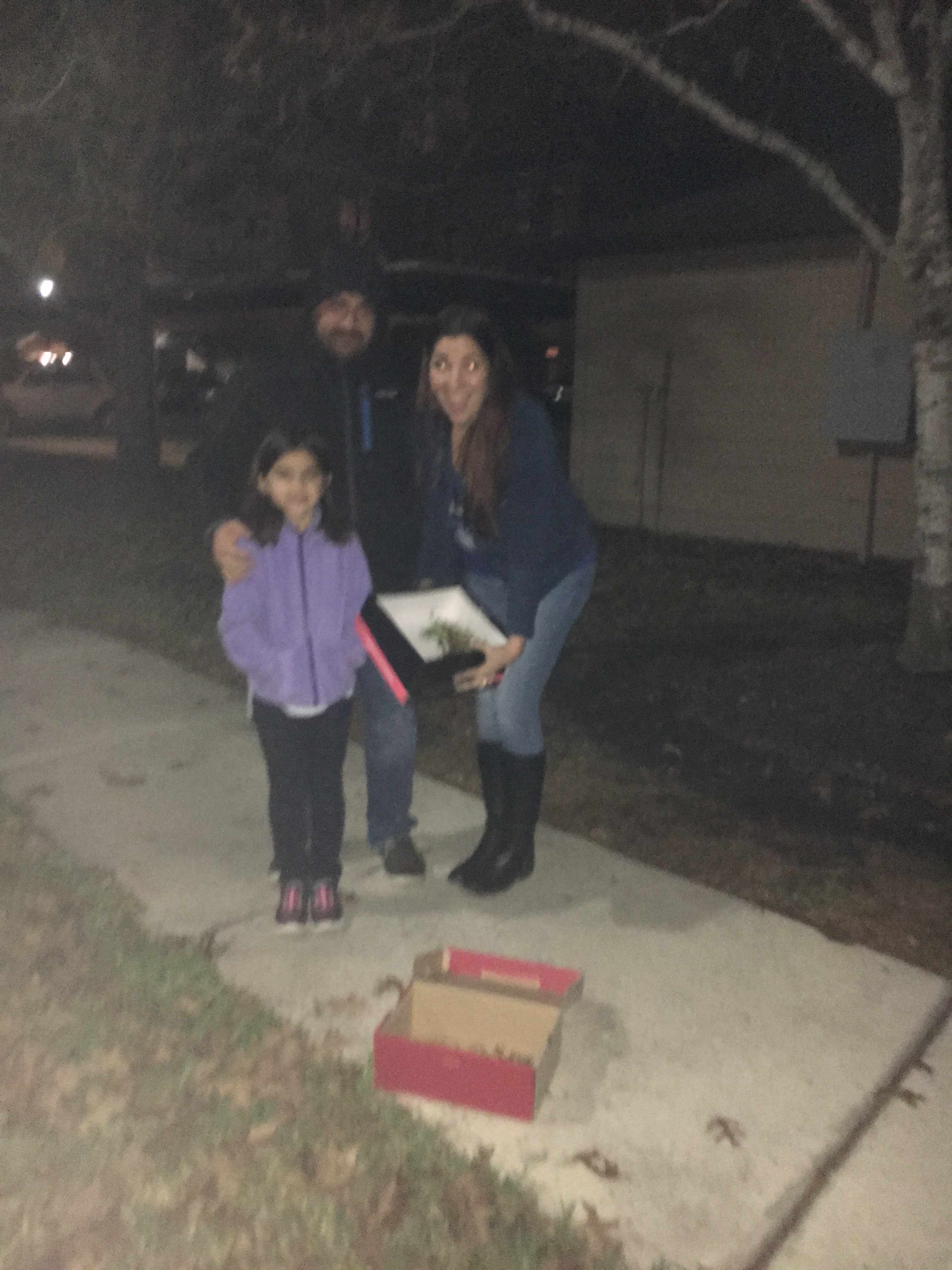 Happy Three Kings' Day!
¡Feliz Día de los Reyes!
Laughing (and celebrating) thru life,
Coppelia
P.S. Do you celebrate Reyes? Do you want to start now??? 🙂 Let me know in the comments below!