*You may find affiliate links for things I love! At no extra cost to you, I could receive a small commission if you click and buy thru my links. Thanks! ~Coppelia
UPDATE: Monday, September 26th, 2016
CONGRATS to our Disney Junior "The Lion Guard" Giveaway winners: Randy, Jessica, Katherine, Bernie & Liv! You guys should be getting your brand new DVD with 6 episodes of The Lion Guard, plus a super cute FREE Power Necklace very soon! YAY!!!
Enter Today's Giveaway to Win 1 of 5 DVDs of Disney Junior's new series "The Lion Guard: Unleash the Power!"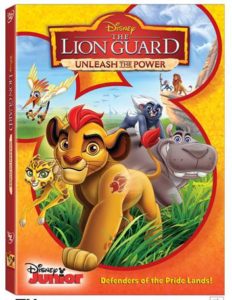 Remember Disney's The Lion King movie? Simba and Nala are all grown up with a little lion cub of their own named Kion! (He kind of looks like his daddy!)
If your kids love watching Disney Junior, Where the Magic Begins, there's a new series for you and your kids to enjoy, especially if Disney's original "The Lion King" makes your heart move to the beat of Hakuna Matata!
The new Disney DVD "The Lion Guard: Unleash the Power" comes out September 20th, but you can win 1 of 5 DVDs right here on my blog!
To enter the contest, it's simple!
Tell me in the comments section below who did YOU look like as a little lion cub?
I definitely looked more like my daddy! And I still do!
I can't wait to see your answers … maybe you'll be one of my 5 winners!
Laughing through Life (singing Hakuna Matata),
Coppelia