*You may find affiliate links for things I love! At no extra cost to you, I could receive a small commission if you click and buy thru my links. Thanks! ~Coppelia
November 30, 2021 update: We praise God again, 17 years later, for life & health! Adam is still doing great and we can't be more grateful to God for ALL His exceedingly, abundant blessings! <3 We love you, Jesus! ~Coppelia
November 30, 2019 update: PRAISE God, today we celebrate 15 years of miracles! Thank you, Jesus!
It was a day like today, November 30, 2004. My hubby Adam had made it through brain tumor surgery and I was thanking God! Just 11 months earlier, we were the bride and groom saying "I Do" in a beautiful stained glass church in Puerto Rico on January 24, 2004.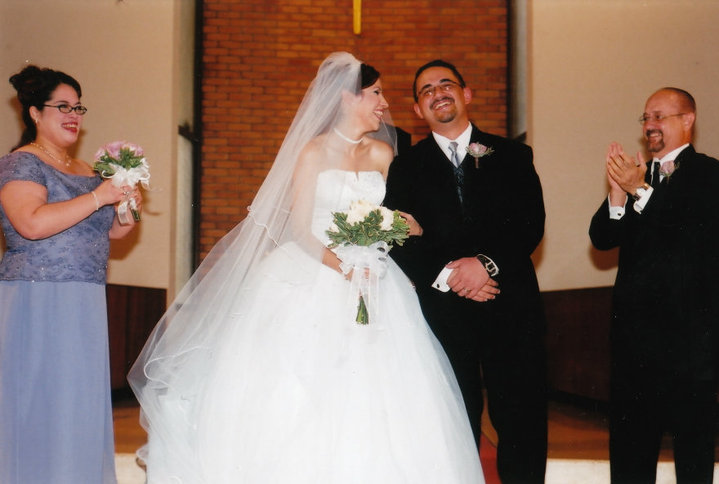 I couldn't wait to enjoy our reception, followed by our first night as husband and wife at a boutique hotel on the beach (a gift from two pastor friends!) We then spent the first part of our honeymoon at Disney World!  That whole year was a DREAM!
And while a brain tumor threatened to turn our dream year into a nightmare, God did not allow it.
I never imagined that we'd be back at Disney World that same year, strolling through Epcot with our friend Jaime, listening to Christmas music while we celebrated a successful report from the doctor after brain tumor surgery!
Just saying "Thank You, God" doesn't feel like enough. God brought us through that, not just once, but again in 2016!
(Somebody do a praise dance with me!)
God got us through the GREAT and the not so great moments
There were so many moments that first year of marriage in 2004 that were breathtaking and had God's hand of blessing on them:
Our beautiful wedding in Puerto Rico!
My dream Disney honeymoon!
Buying our first apartment!
But we also lived through our share of scary moments that took my breath away, just not in the fun way:
A grand mal seizure in the middle of the night
One week in the hospital, waiting for answers
Traveling from Puerto Rico to Florida for brain tumor surgery
It's hard to believe that was fourteen years ago. Tears filled my eyes as I was driving around just this past week, thinking about every thing that God has done! He has truly done so much for our family!
He has done AMAZING things!
God healed my hubby in 2004!
What the doctors thought originally was a high grade malignant tumor, turned out to be benign!
We went to Disney World twice in one year! LOL!
Adam got a 100% clean bill of health right before our move from Puerto Rico to California! Praise Jesus!
God blessed us with two AMAZING kids!
He opened the door for us to move from California to Texas!
God healed Adam AGAIN in 2016 from a second brain tumor!
Adam continues to be 100% healthy and well today!
2004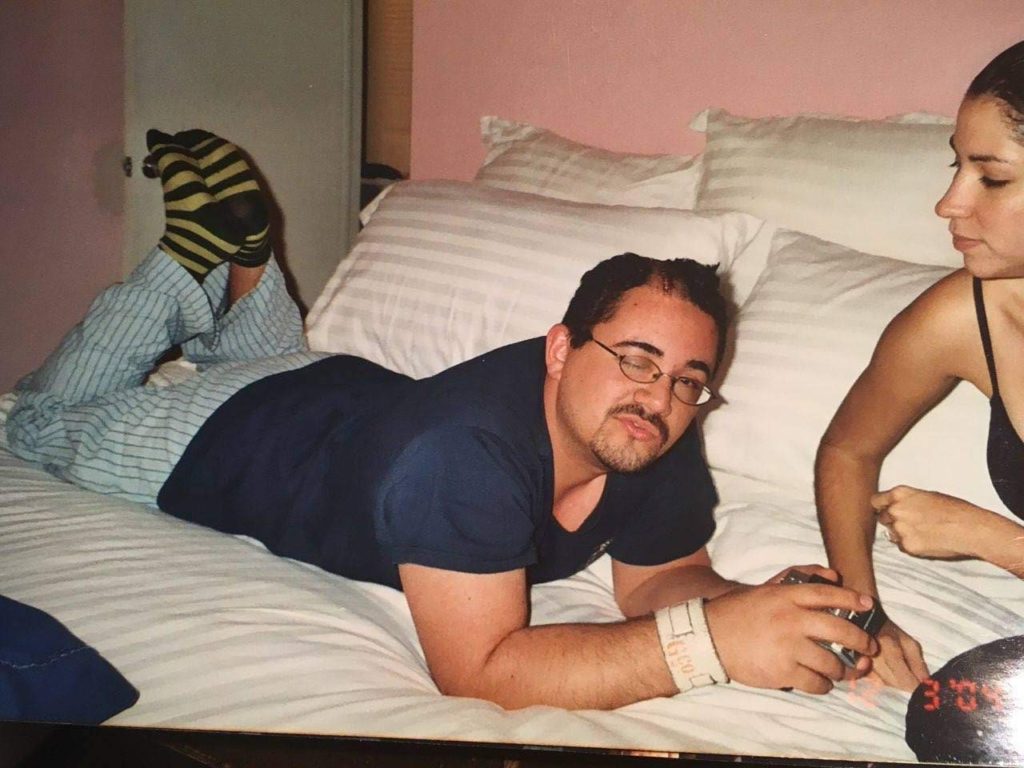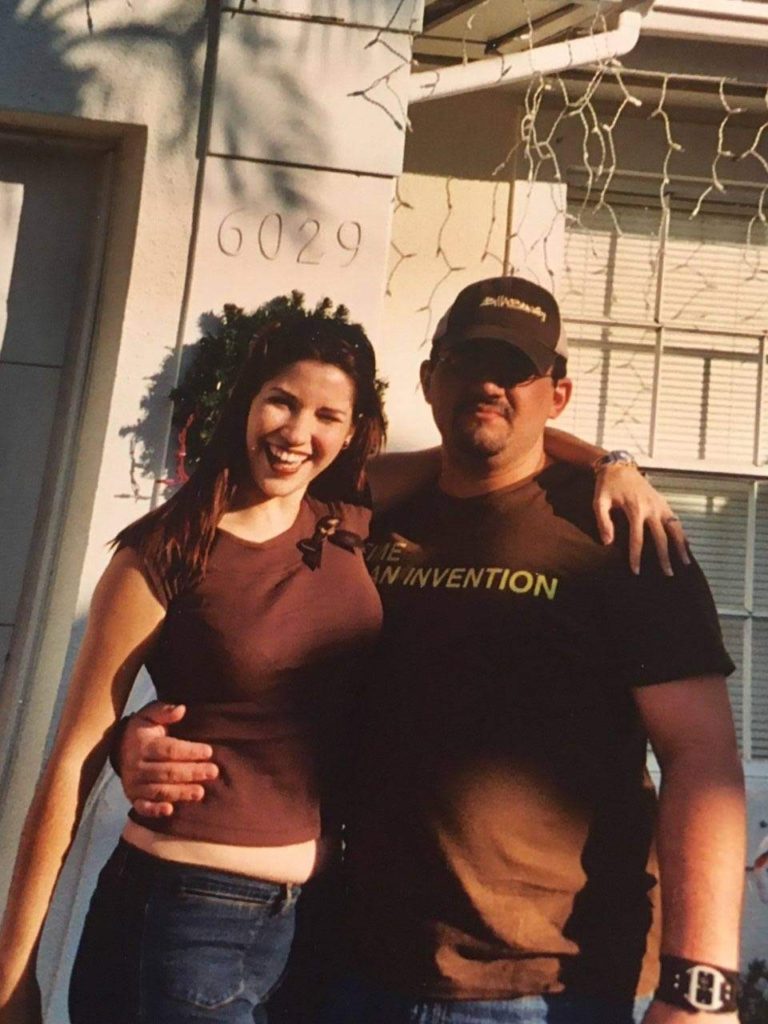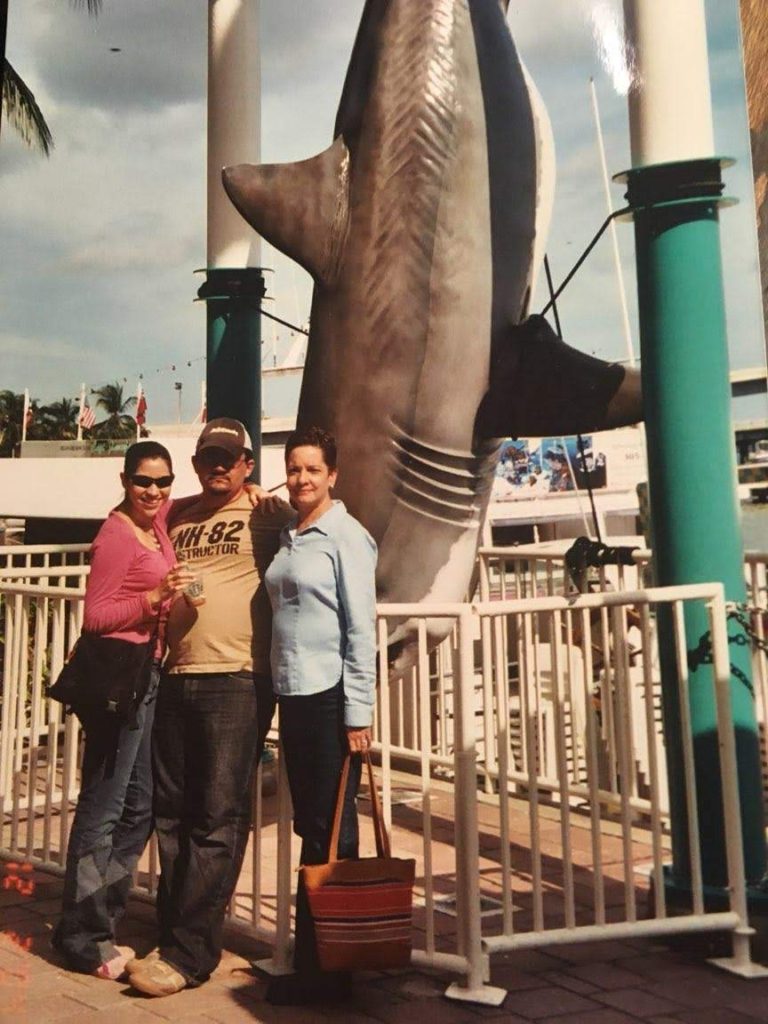 2016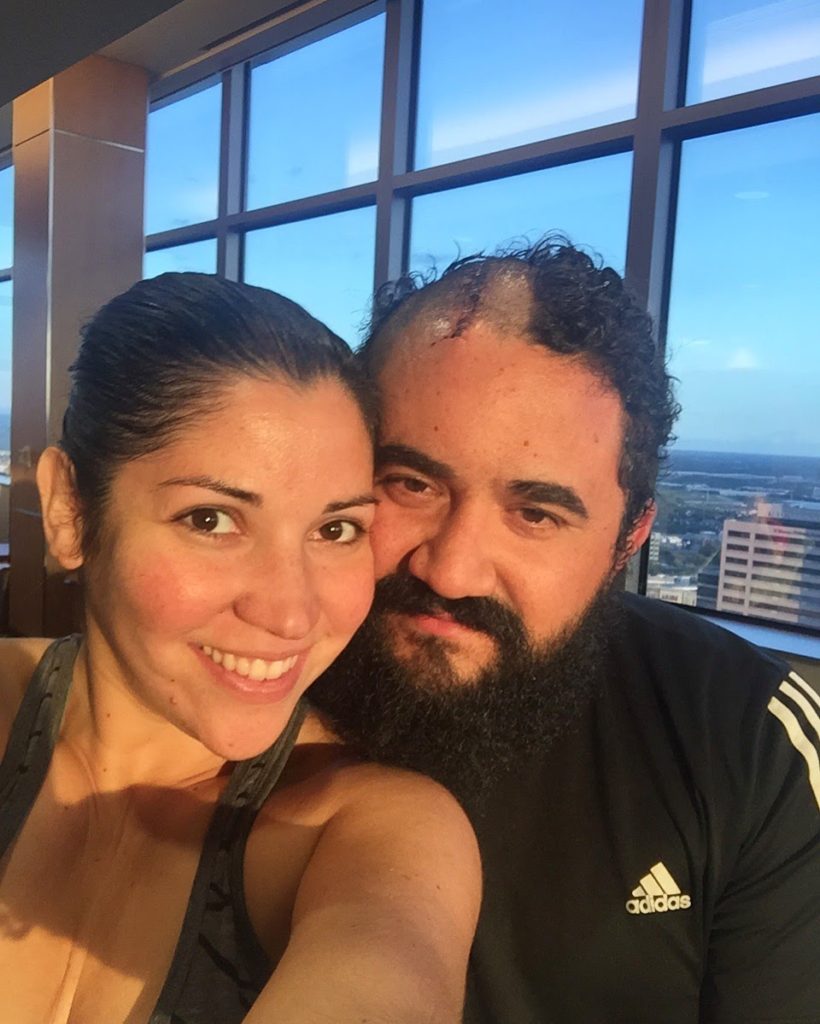 2018 and counting!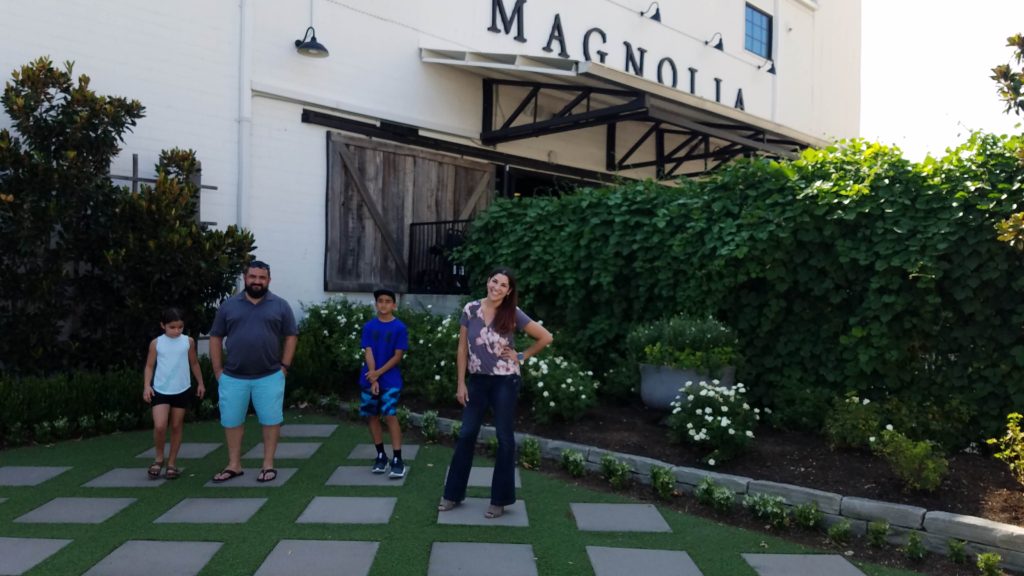 God, how we praise YOU! 
Just today, I felt like God reminded me of a very SPECIAL part of the story from 2004. My mom had given me "The Power of a Praying Wife" book as a gift the year Adam and I were planning the wedding. It may have been a bridal shower gift, now that I think about it! I saved it and started reading it after we settled into our new life as a married couple. And can I just say … that first year was BLISS!
Our first year of marriage was pure BLISS!
You always hear people talk about how hard the first year of marriage is. Not for us! We were LOVING IT times 100! Our new apartment was perfect. We loved going out whenever and wherever, or staying in. Because of our different working schedules, that feeling of bliss when we were together lingered. It never felt like we were smothering each other or competing for space or pulling in different directions. We were truly loving married life. Ah. (I sigh just thinking about it!)
I cherished my new role as a wife. It was fun trying new recipes from Rachael Ray and Giada DiLaurentis (who were rising stars on the Food Network at the time … and now they're even BIGGER stars!) Thank God, the recipes turned out great for a non-cook! Haha!
The Power of a Praying Wife
It gave me JOY, just reading through "The Power of a Praying Wife," thinking that I actually had a HUSBAND! (Side note, I was a bridesmaid for so many of my friends' weddings, I wondered if I'd EVER get married!) So I was THRILLED to be living such an awesome answer to prayer!
But I never imagined that the parts about "praying for your husband's health" would be such a lifeline for me.
When Adam had the grand mal seizure, we spent a week in the hospital in Puerto Rico, waiting for test results and eventually planning a surgery. God provided, through my mom, an amazing contact for a doctor in Florida. We had to mail MRI results, make a billion phone calls, send another million emails and through all of it, PRAY.
We had many friends, through our church, friends' churches, the Christian radio station where I worked at the time and seemingly hundreds of others praying for us.
I was, and am still, so thankful for each of those who prayed us through, both in 2004 and 2016.
But one particular prayer stood out…
In the book I mentioned earlier, in that chapter about praying for your husband's health, I remember reading Psalm 18. "I love you, Lord, you are my strength. The Lord is my rock, my fortress and my savior; my God is my rock in whom I find protection. He is my shield, the power that saves me, and my place of safety." (Psalm 18:1-2) NLT
One day, as I read and prayed through that passage, I felt like God put this on my heart:
"Just like a scalpel cannot cut through the Great Wall of China, the surgeon will not be able to cut where he's not supposed to."
What a powerful image! I can't even tell you how much I CLUNG to that message that I felt God gave me, specifically for that surgery in 2004.
Psalm 18 talks about God being our "fortress" and "shield." He reassured me, through His word and that mental image, that He in fact was doing that for Adam in the operating room.
Wow.
I sit in awe as I type this, thinking how SPECIFIC and personal God is. If you haven't experienced this in your life, I hope you do!
In 2016, I felt like I got another message from God that was specific to our circumstance at that point with the other brain tumor. But that one was through a devotional by one of my favorite pastors, Dr. Tony Evans! You can read more about that here.
To say God has been good is an understatement! 
Honestly, there are so many bits and pieces and miracles and praise parties throughout our story, that it would probably take too long to share. Maybe I'll write a book about it one day! 😉
In the meantime, I decided to share previous blog posts that share many of those miracles.
If you've known me for years, you might already know a lot of our story. But I hope in reading what God has done, and all He has brought us through, as I share my heart through this crazy, amazing journey, your heart will be encouraged and filled with hope for you and your loved ones, too!
Check out these posts with more about our story and all the AMAZING things God has done!
Two Romantic Disney Dinners, and a brain tumor, 11 years apart.
Laughing (and praising God) thru life,
Coppelia