*You may find affiliate links for things I love! At no extra cost to you, I could receive a small commission if you click and buy thru my links. Thanks! ~Coppelia
It's so stormy in Houston tonight, it looks like we're staying home (and everyone groaned: awwwww!) On Friday evenings, we usually go to bootcamp, have a blast and often go out to eat. But tonight I figured, since it's (literally) a "dark and stormy night," as Snoopy would write on his typewriter on top of his red doghouse, we can make it a Peanuts movie night & throw in some popcorn. Why not?!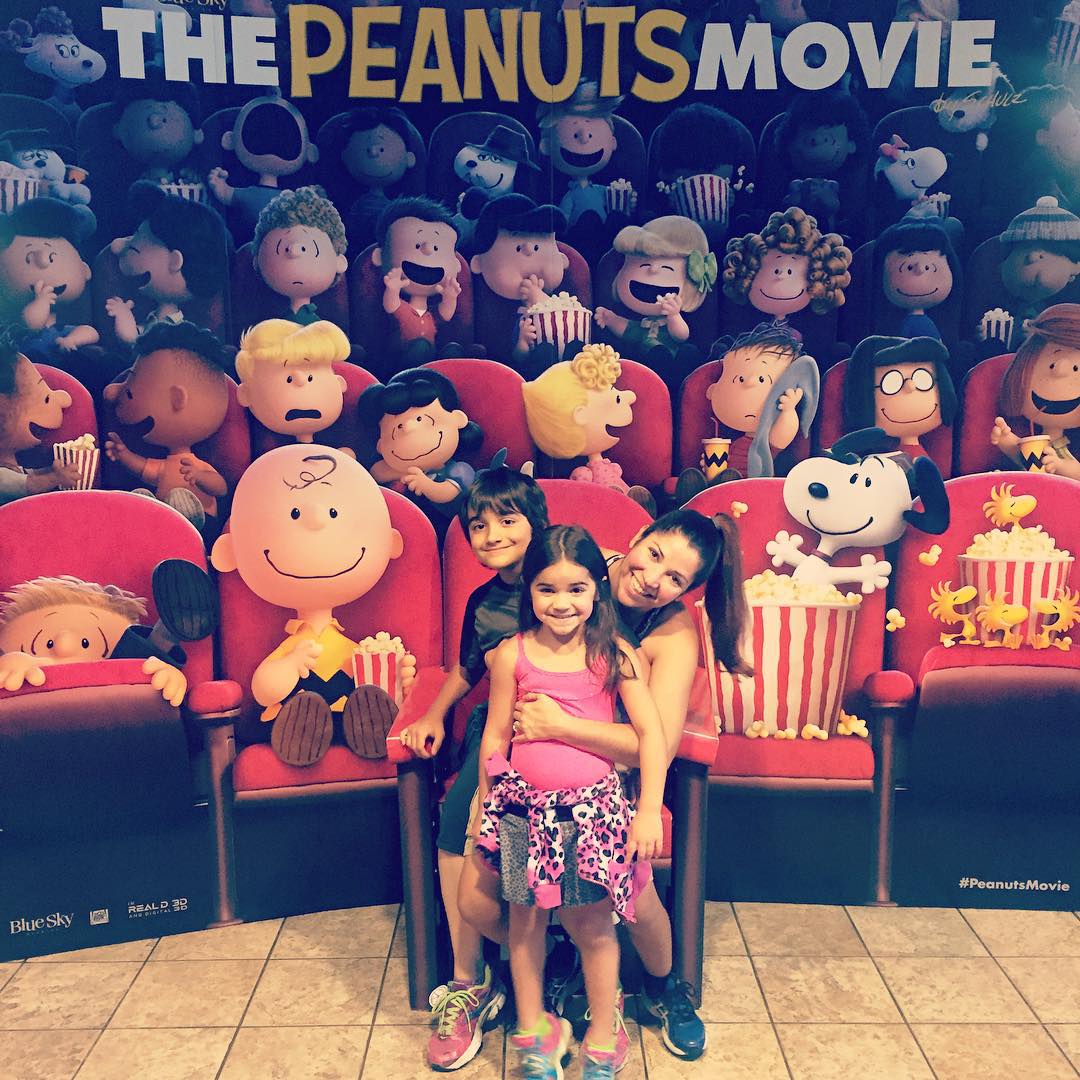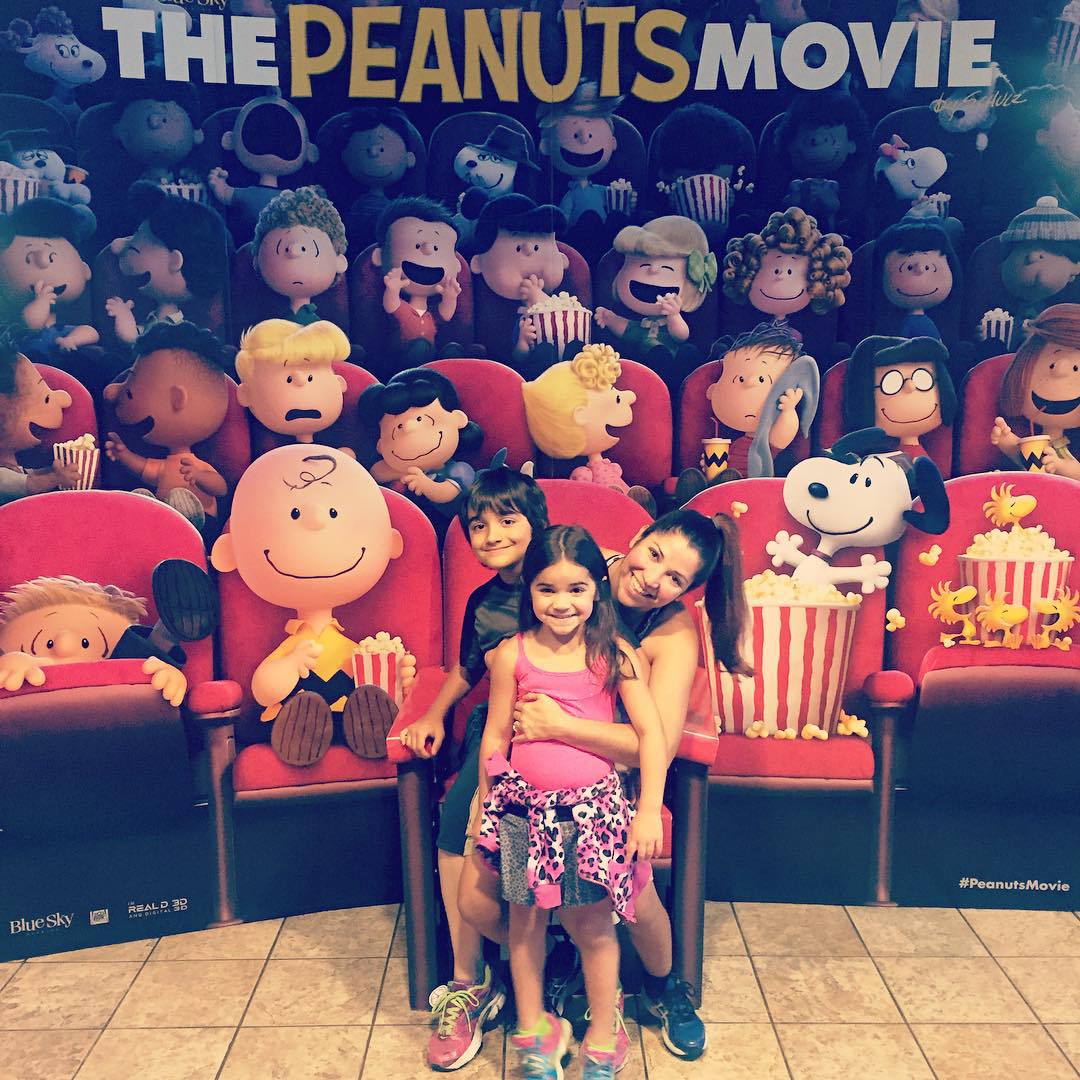 We saw the new Peanuts movie when it came out in Theatres, but it'll be fun to watch it again, on our comfy couch under our snuggly blankets. Pass the (healthy air popped) popcorn!
I've actually been a fan of The Peanuts, Charlie Brown & the gang, since I was a little girl. Growing up in Puerto Rico, I loved ALL the cartoons: The Flintstones, The Jetsons, Bugs Bunny, Care Bears, My Little Pony, you name it! But I think my love for the Peanuts started with their Christmas Special. The first time I saw it, I was mesmerized by the ice skating "Christmastime is Here" scene. I loved hearing Linus quoting the Christmas story, straight from Luke 2 in The Bible. And I loved how the Charlie Brown tree got a makeover. (To this day, I'm a sucker for makeover shows! HA!)
I know it's not even Christmas in July yet, but hey, it's never too early to make sure you have some classics in your collection! If you click on any of the movie images here, you can check out the digital versions and the DVDs of some of my Peanuts favorites. And if you buy them, they're affiliate links, so I get a small commission, at no extra cost to you. Thanks!
So Christmas is at the top of my list, but there are so many more! My dad, to this day, still quotes that scene where Sally has a crush on Linus and she reads a Valentine out loud "to her Sweet Baboo, and he knows who he is" Linus replies "I am NOT your Sweet Baboo! And I do not know who I am!" LOL! (Note: Affiliate link.)
And this is another fun one! There's a group of bad kids who try to cheat and beat the Peanuts gang at summer camp, They're chanting "we're #1," floating on rafts down the river. Makes me want to go to summer camp! (Note: Affiliate link.)
Oh, and The Great Pumpkin! We pull out this DVD and watch it every year. It's become a family tradition for my kids now and I love it! I love that my 10 year old son and 6 year old daughter crack up with Snoopy wrestling the lawn chair and actually enjoy all these old Peanuts movies! (Note: Affiliate link.)
For tonight, though, we'll be watching the new Peanuts Movie! And I hope you and your family (whether it's a dark and stormy night where you are), have a super Fun Friday, no matter what you end up doing! (Note: Affiliate link.)
Love,
Coppelia
(Disclaimer: This blog post contains affiliate links. At no extra cost to you, if you click and buy, I get a small commission. Thanks for your support!)