*You may find affiliate links for things I love! At no extra cost to you, I could receive a small commission if you click and buy thru my links. Thanks! ~Coppelia
This is the week!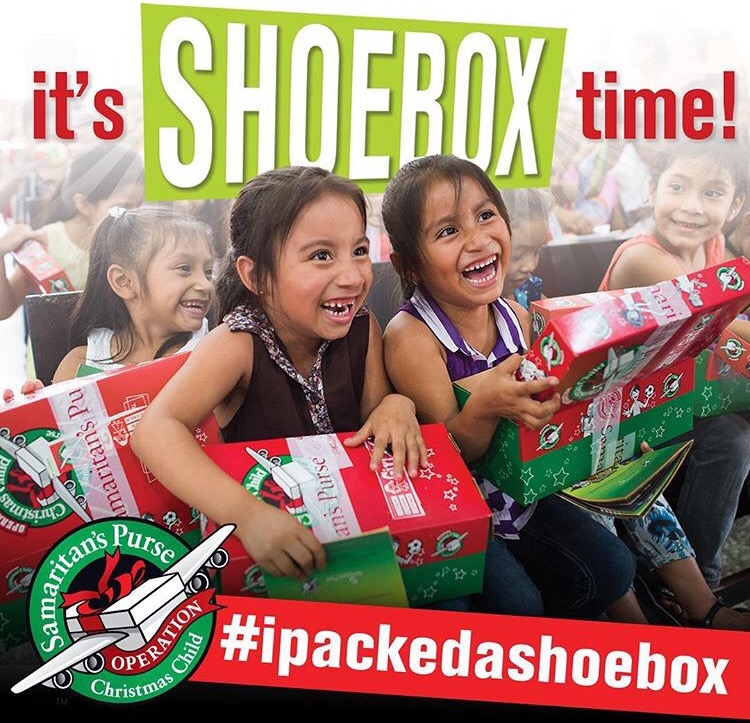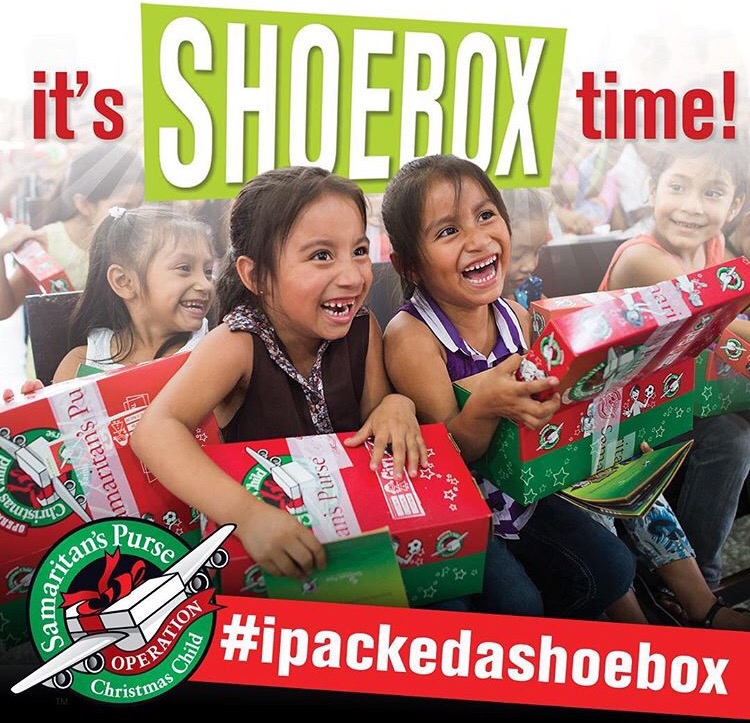 Every year since 2010, when my son Christopher was 4 years old and Allyson was a baby, we have participated in Operation Christmas Child.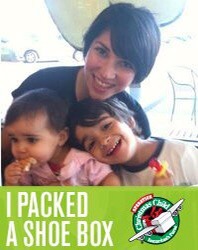 As a relatively new mom back then, I had read that it was a good thing to create family traditions. I'm so glad we did that with this project!
It has become one of our favorite Christmas family traditions!
If you're not familiar with Operation Christmas Child, you pack a shoebox with toys and items that will go to a child in a poor or war-ravaged part of the world. In some cases these children have never heard of a "gift" or "Christmas".
This is the first time they'll ever hear about it. It's life changing for that child!
Here's how we do it:
We have the best time ever going to the Dollar Store, Walgreens, Target or Walmart and picking up little toys that we think a child my kids' ages would enjoy.
The kids make sure to include school supplies, socks, brushes, hair ties and more because these are children that in some cases truly have nothing to their name.
My hubby encourages them to pick out a transparent little plastic bin, the ones that are about the size of a shoebox, to pack everything in. That way even the box turns into a gift!
What an incredible, simple and easy way to show love to kids somewhere around the world in Jesus' name.
This blog post is part one. Below is information if you want to find out more and pack a shoebox with your family!
Come back tomorrow for part two and find out how we did!
Laughing (and packing shoeboxes) thru life,
Coppelia