*You may find affiliate links for things I love! At no extra cost to you, I could receive a small commission if you click and buy thru my links. Thanks! ~Coppelia
I'm going to go on a limb and say you might have roughly 8 pounds of candy from last night's trick or treating.
My 10 year old son & his friend literally weighed their candy buckets & they were 4lbs each! (WHAT?!?)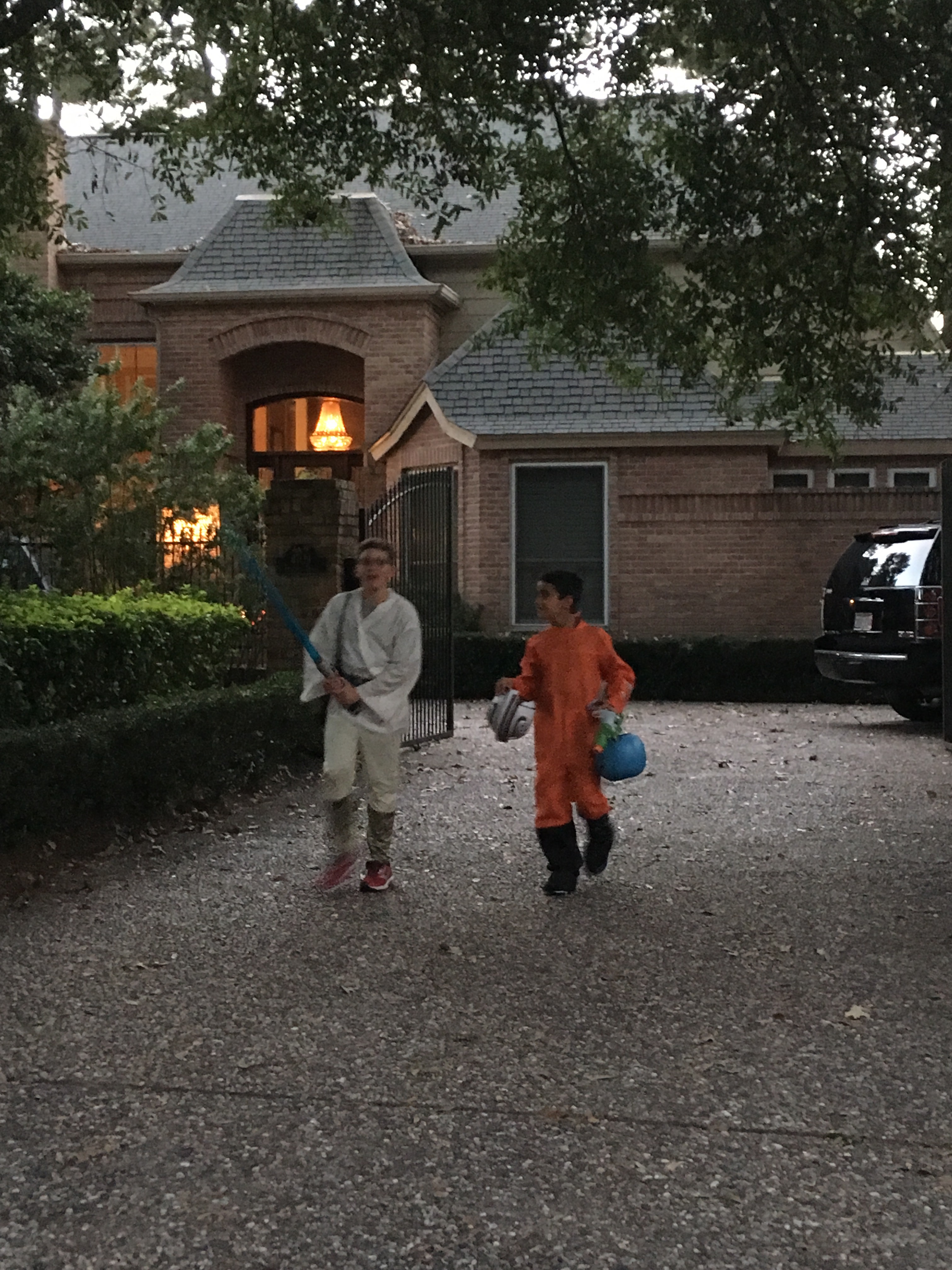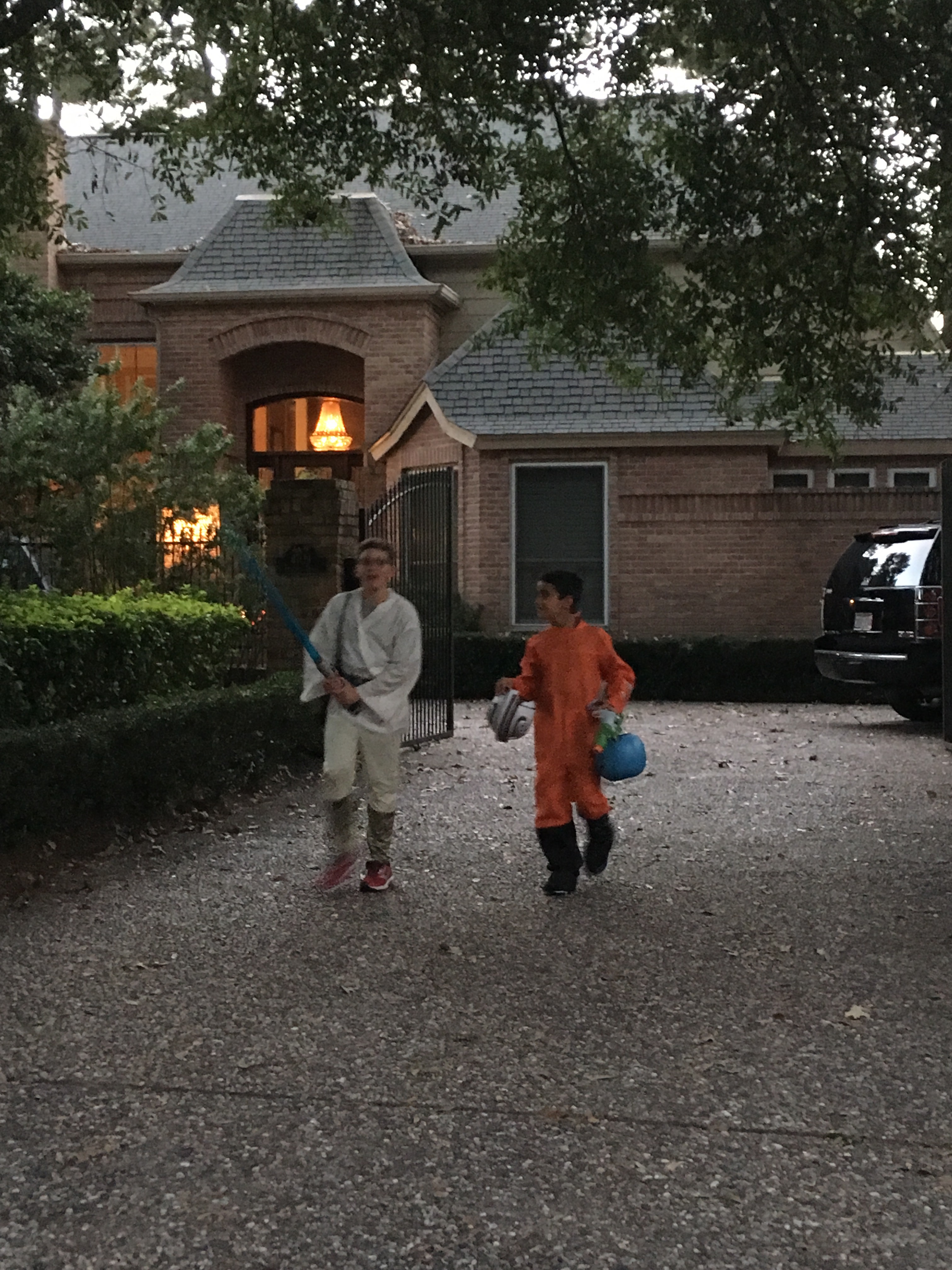 So what are we going to do with ALL THIS CANDY???
Let's do a REMIX!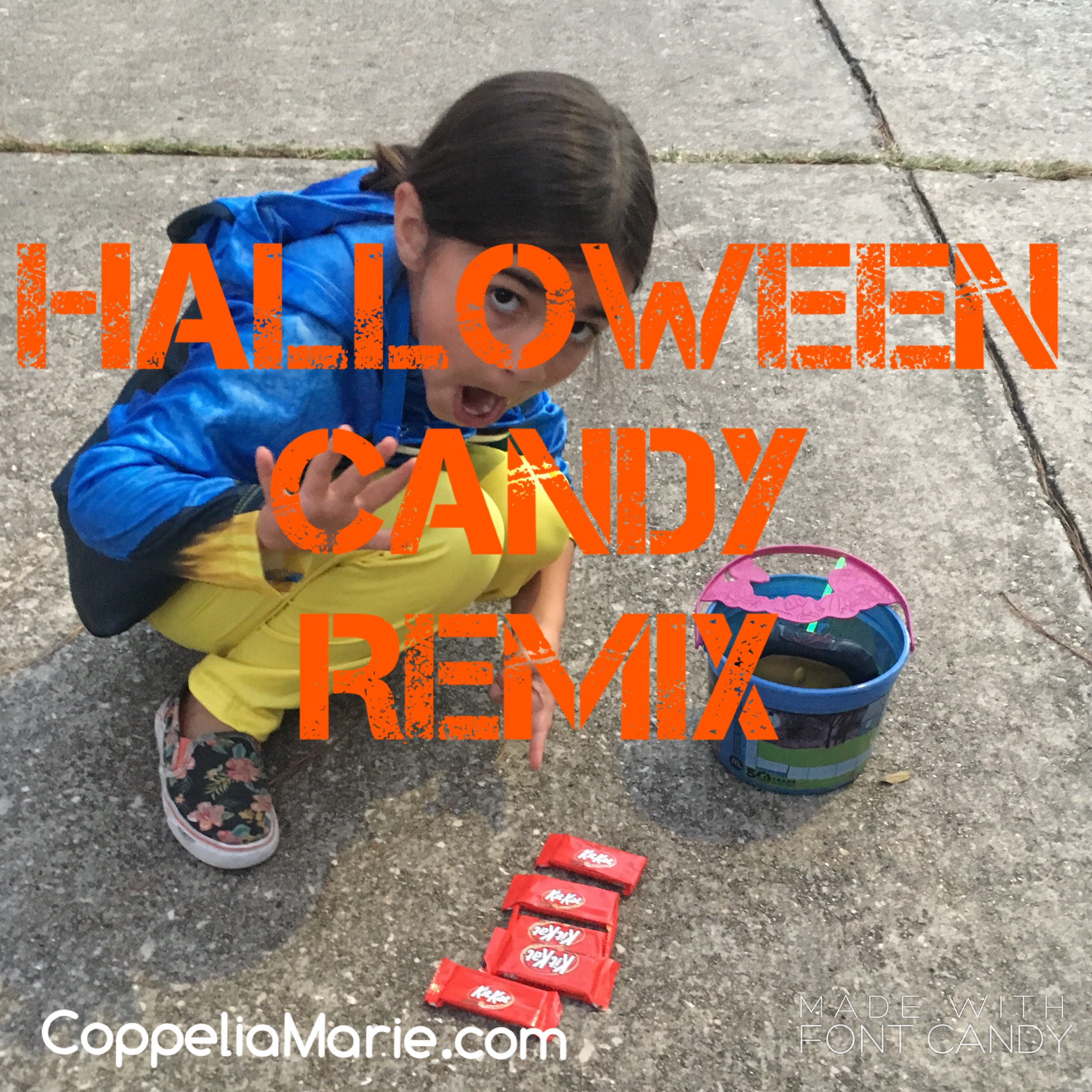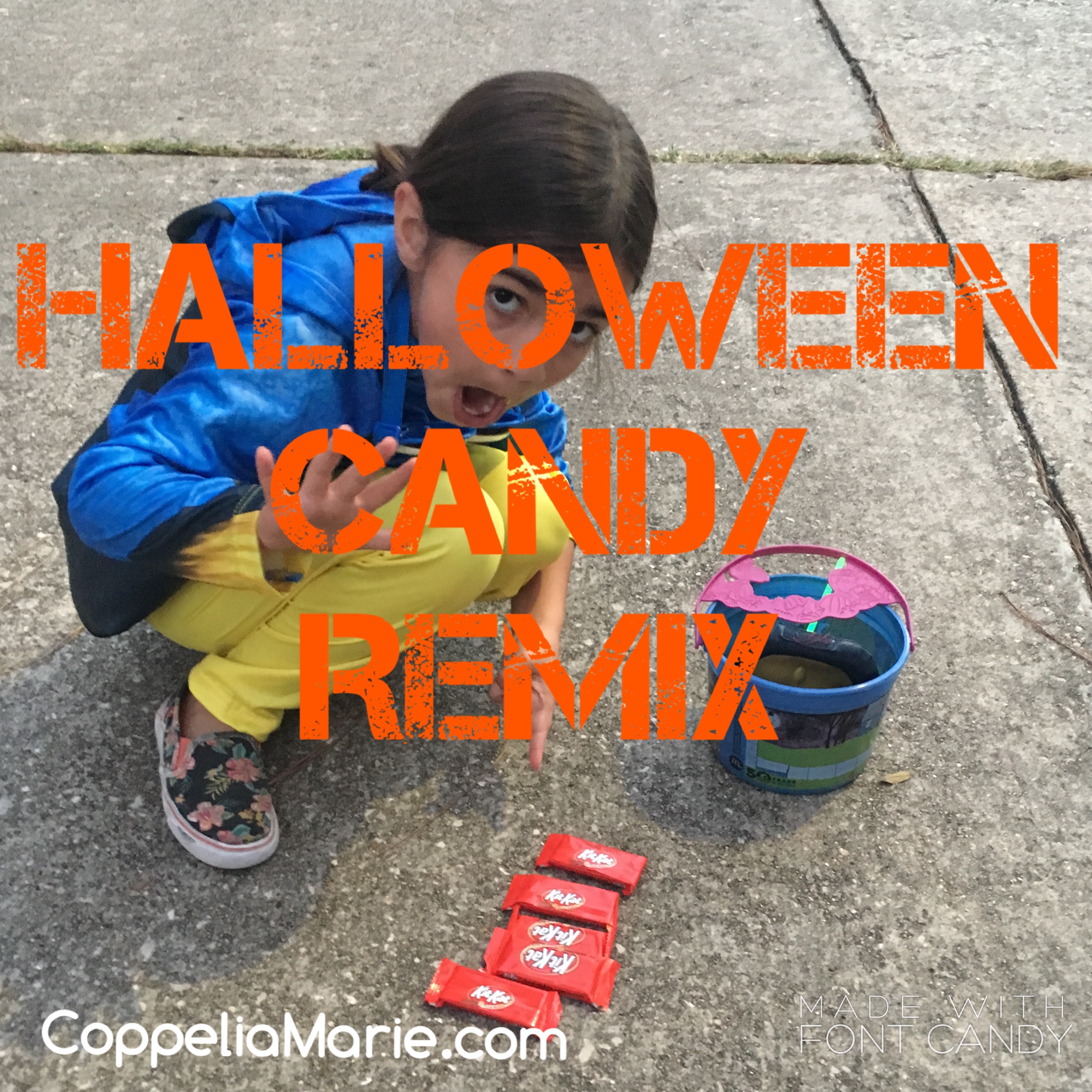 I've gathered 5 of my favorite ways to remix Halloween candy to share with you here (thanks to my partner-in-trick-or-treating, Kristen, for ideas #1 & #2!)
1- THE KID LUNCH REMIX!
Keep a candy dish in the pantry/kitchen and send one small piece with the kids' lunches (occasionally or every day — it's up to you!)
2- THE CANDY COOKIE REMIX!
I love this idea! Put a bunch of candy in a freezer safe bag & store in the freezer. Next time you want to bake cookies (like tomorrow), pull out a handful & crush them into little "chocolate chip-type" pieces. Add them to the cookie batter, bake & enjoy!
3- THE OFFICE REMIX
This one's a pretty standard, old school remix — bring leftover candy to work & share the sugar! Less for you & more for them! 😉
4- THE BIRTHDAY REMIX
If your kid has a birthday coming up or you know somebody who does, save the candy for goody bags, a candy dish on the table, a piñata or get creative!
5-THE CUPCAKE REMIX
Bake cupcakes, frost them & top them with your favorite candy! And if you make Snicker's or Peanut M&M topped ones, save me some!
I'd love to hear how YOU remix your extra candy! Let me know in the comments below!
Laughing (and remixing candy) thru life,
Coppelia