*You may find affiliate links for things I love! At no extra cost to you, I could receive a small commission if you click and buy thru my links. Thanks! ~Coppelia
Note: This is a sponsored post. This means I may receive some form of compensation for sharing this awesome information with you. All opinions are my own.
I wish my nephew Brandon lived in Houston, because he & my son would have a BLAST at this event!!!!!
If your kids love Minecraft (so much that you need to set boundaries on how long they can play) this Super League thing is something they, until now, could only dream of. It's EPIC!
How cool would it be to grab a bunch of friends to hang out in a movie theatre, but you're not there to watch a movie — you're part of a SUPER LEAGUE!
Kids & grown ups basically bring their laptops to the movie theatre and, as they are playing Minecraft, the birds eye view of the game, with all the players, is on the big screen.
DUDE!!! Seriously!!!
I don't play Minecraft and this is making me want to get on the game! Lol!
This takes it to the extreme, but it looks like it's SO MUCH FUN!
Click the Minecraft Metropolis Madness poster below to check out the video trailer. It's so cool!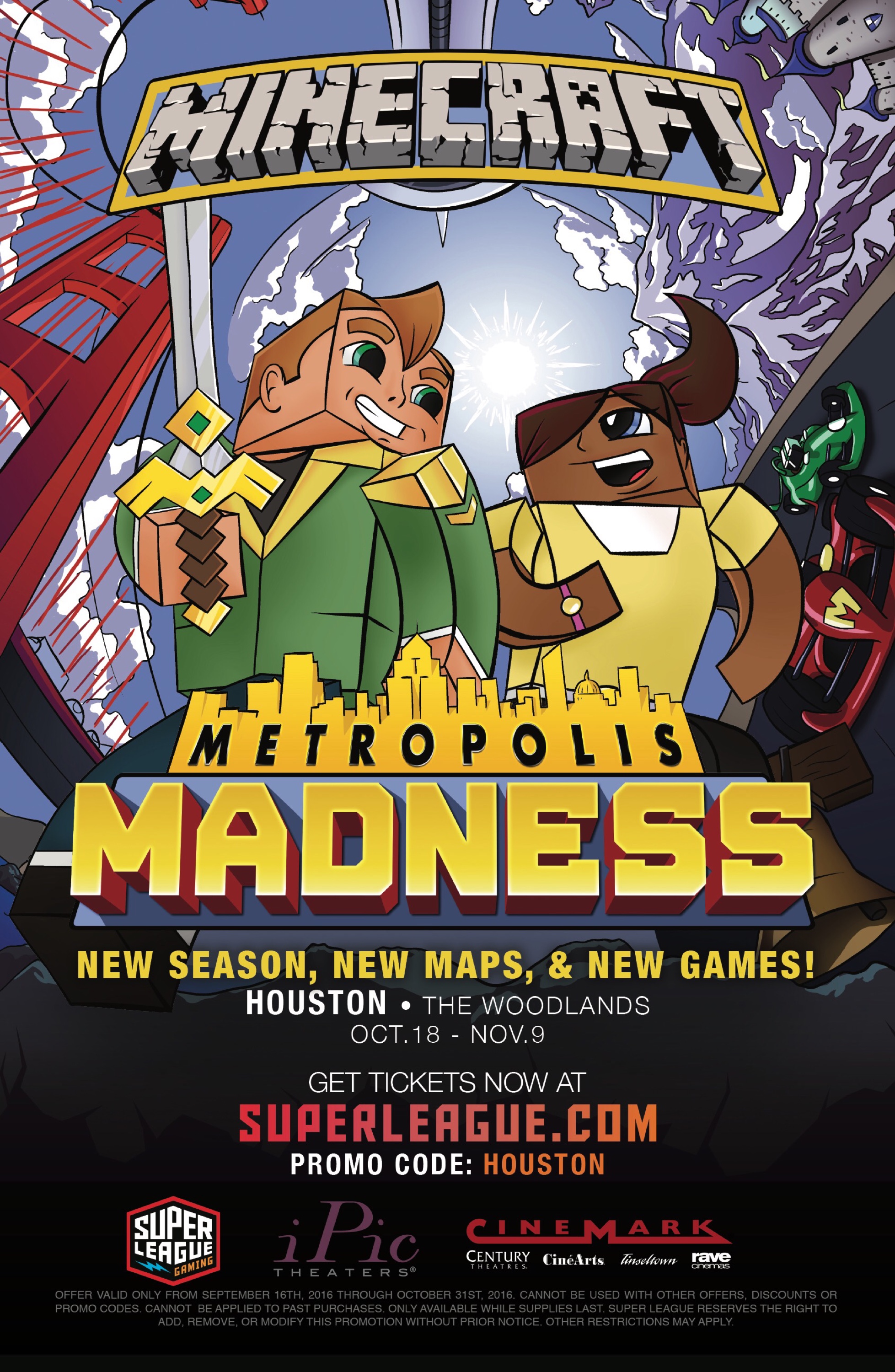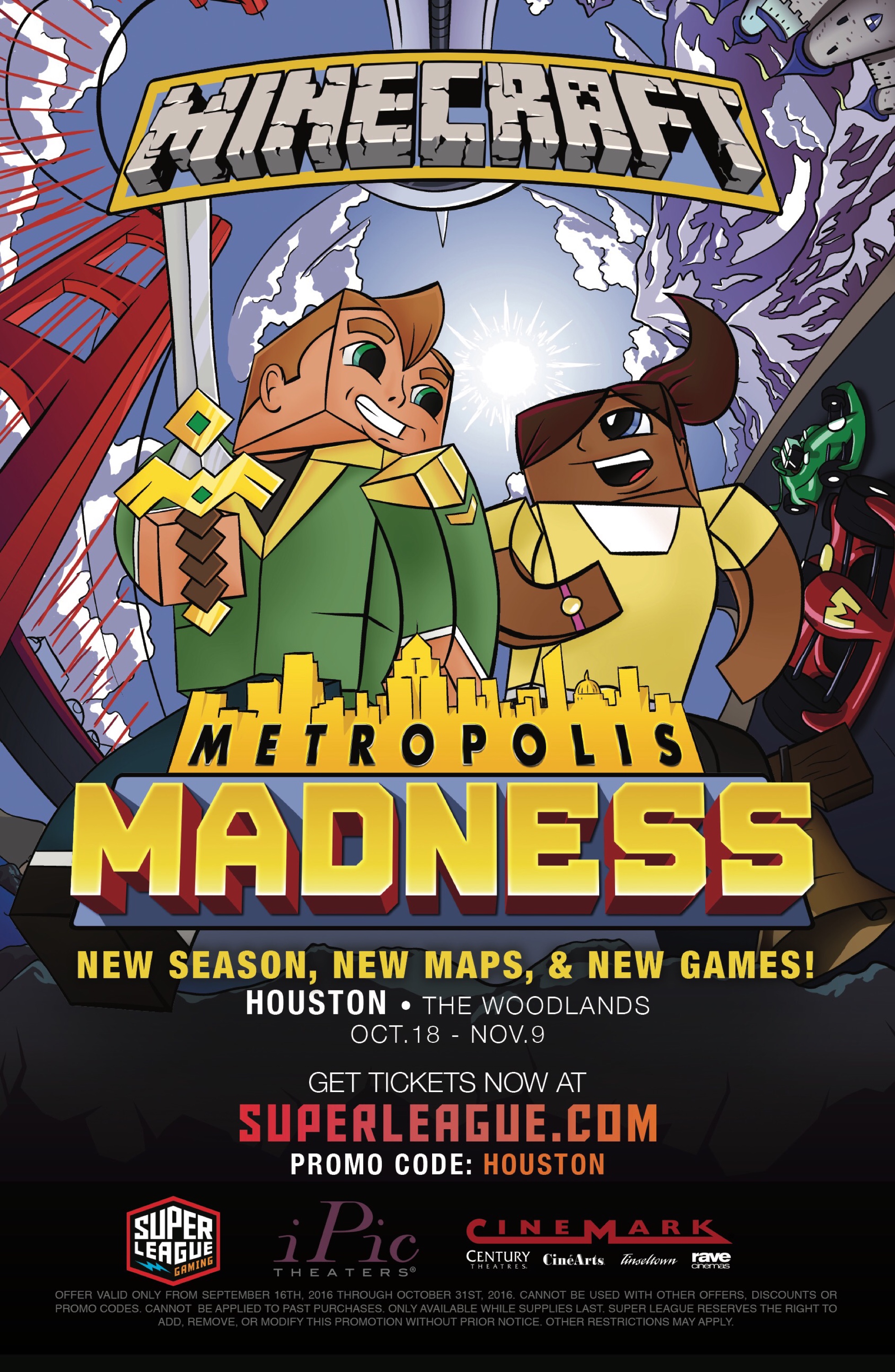 .. and let me know if you're coming! Ha ha ha! I might see you there (you know, for my son to play!) 😉
Here's a bit more info for you:
HOW IT WORKS:
Gamers bring their laptop into the movie theatre and connect to the Super League server. Once connected, they'll join a lobby with up to 100 other gamers at the event. Teams will be formed and gamers will embark on 90 minutes of Minecraft fun.
For Fall 2016, Super League already put together one of the two ways you can play Minecraft in a movie theatre: Minecraft Adventure. But they still have Metropolis Madness coming up!
Metropolis Madness is a four-week "league" running once a week from October 19 to November 9. The league and all of its games feature a "city" theme, drawing from historical US landmarks – the Indianapolis Motor Speedway, Alcatraz Island, Central Park, and more. Tickets must be purchased for the whole league upfront. The $80 cost of admission includes entry to all four events.
Click here for more Super League info!
And thanks for checking out my blog today!
Laughing thru life,
Coppelia