*You may find affiliate links for things I love! At no extra cost to you, I could receive a small commission if you click and buy thru my links. Thanks! ~Coppelia
Winner Update: Congrats to Ayleen J. and Cynthia R. on winning my Nutcracker giveaway! More info is on the way to your email inbox!
NOTE: This Nutcracker Giveaway is for my Houston friends who live near the AMC Willowbrook 24 movie theatre. All opinions in this sponsored post are my own.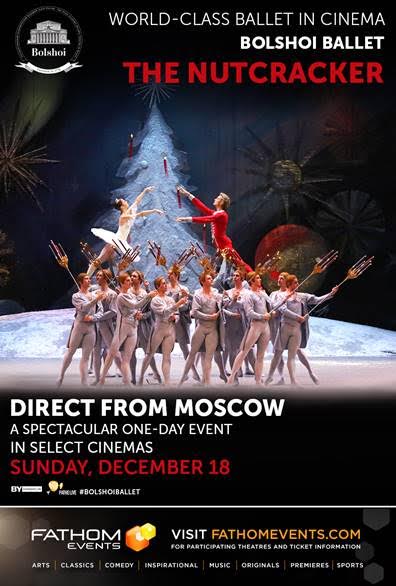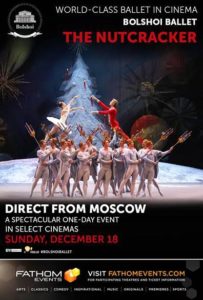 Have you made The Nutcracker ballet a part of your holiday traditions? If not, do you want to? I still haven't taken my kids because I thought they were too young to really enjoy it, but I think now, at ages 10 and 7, the time might be just right!
And you don't have to dress up "too fancy" for this Nutcracker … it's at the AMC Willowbrook 24! (Unless you want to dress fancy! LOL! In that case, go for it!) 😉
This may just be the year to introduce your family to the Nutcracker tradition and make this Christmas season extra special!
The Nutcracker is coming to theatres for a special One Night Only event, and I'm giving away 10 tickets!!!
To enter the contest, just tell me in the comments how many tickets you want & why you want to come see The Nutcracker at AMC Willowbrook 24 this Friday, December 18th, 2016.
It's part of a World-Class Ballet in Cinema series and this presentation of the Bolshoi Ballet is going to leave you humming the Sugar Plum Fairy into the New Year! It's absolutely stunning; the dancers are pure perfection!
Just check out this trailer for the Bolshoi Ballet's 2016-17 Season. The dancing is impeccable!
That was just a sneak peek of the ballets you can enjoy at your local movie theatre. I can't wait!
Here's a bit more about The Nutcracker
When? This Sunday, December 18, 2016 at 12:55pm
Where? AMC Willowbrook 24, 17145 Tomball Parkway, Houston, TX 77064
And … what's The Nutcracker about anyway?
In a nutshell, on Christmas Eve, Marie's favorite toy, a wooden nutcracker doll, transforms into a prince who takes her on a magical journey. Before they leave, they must confront the Mouse King whose army is threatening Marie. By the end of their journey, she doesn't want it to end, and you won't want it to, either!
So, here's your chance to enter to win movie tickets to this special Nutcracker event! Post in the comments below how many tickets you want (I'm giving away 10!), and tell me why you want to come see The Nutcracker with your family!
Laughing (and dancing) thru Life,
Coppelia
Blog Disclosure: I'm not receiving anything in exchange for this giveaway, but I frequently work with this sponsor to promote other giveaways and occasionally receive products in exchange for my posts. The winner(s) will be selected randomly and announced here on the blog no later than this Friday, December 16th.