*You may find affiliate links for things I love! At no extra cost to you, I could receive a small commission if you click and buy thru my links. Thanks! ~Coppelia
(Disclosure: This is a sponsored post. All opinions are my own.)
If your family is anything like mine, we love techie stuff!
My kids have Kindle Fire tablets that the grandparents gave them (with parental rules and filters applied.) They are 10 and 6 years old, and they know how to use the universal remote to bring up Netflix on the TV, navigate the menu to their kid channels (they each have their own profile) and watch whatever my husband or I said they could watch. For my 6 year old daughter, two current favorites are Heidi and Ever After High. My 10 year old son loves to watch the Disney Channel series "Kickin' It" and, thankfully, that's one that they can watch together and not fight!
Given that my husband and I are Techie Parents, and our family already loves techie stuff and gadgets, I was thrilled to be invited to join an awesome group of Houston bloggers at a recent Xfinity Parents event. (As a blogger, I receive compensation in exchange for writing this review. All opinions are my own.) 
Our group of bloggers arrived early in the morning at a newly remodeled Xfinity store in Houston. Great first impression! We were treated as rock stars, welcomed by the super friendly Xfinity staff, and escorted to the meeting room decked out with goodie bags, catered lunch and, to our surprise, a 75″ TV that one of the bloggers, Lori from A Day in Motherhood ended up winning! Her daughters who happened to be there with her were adorable!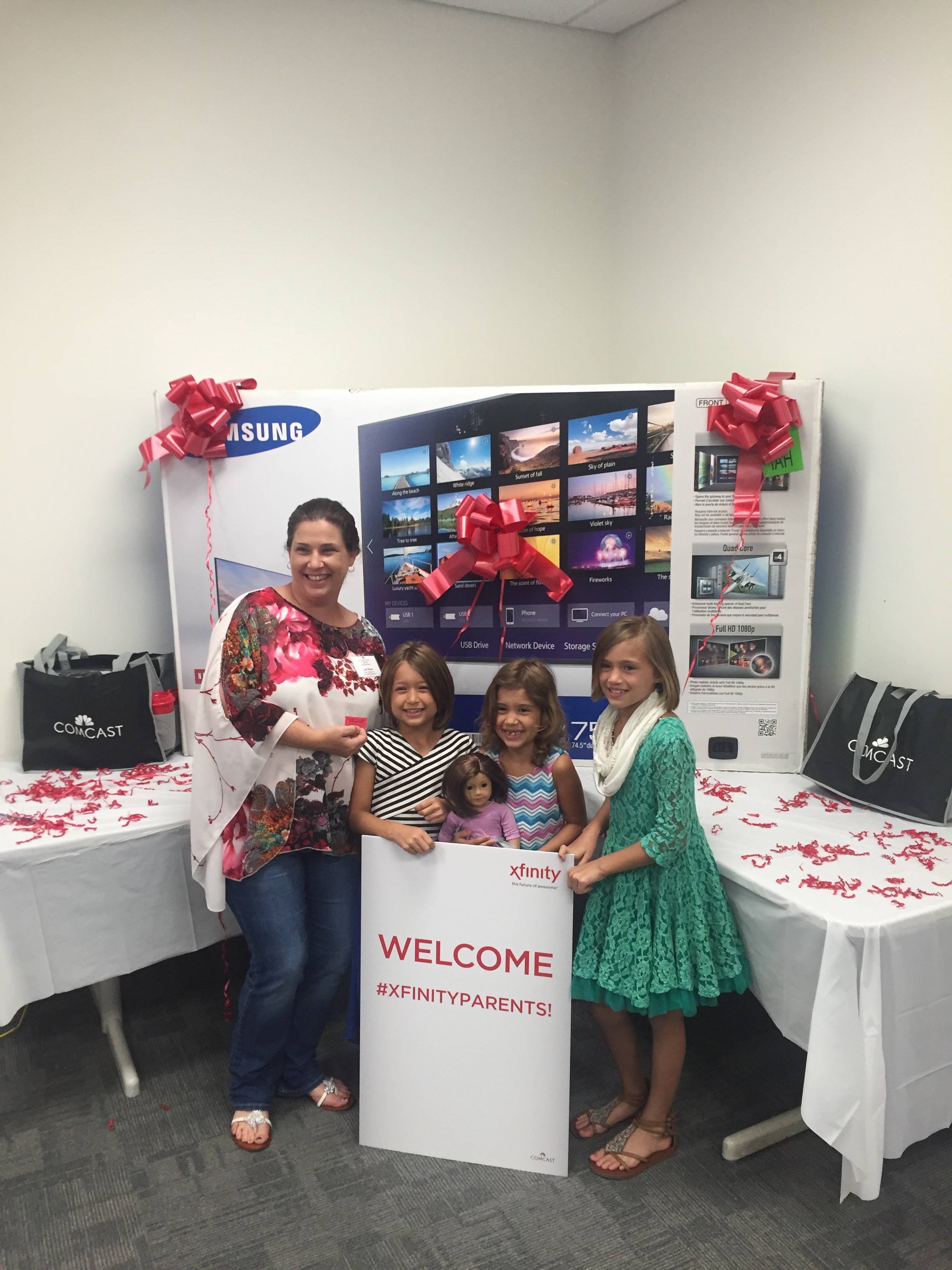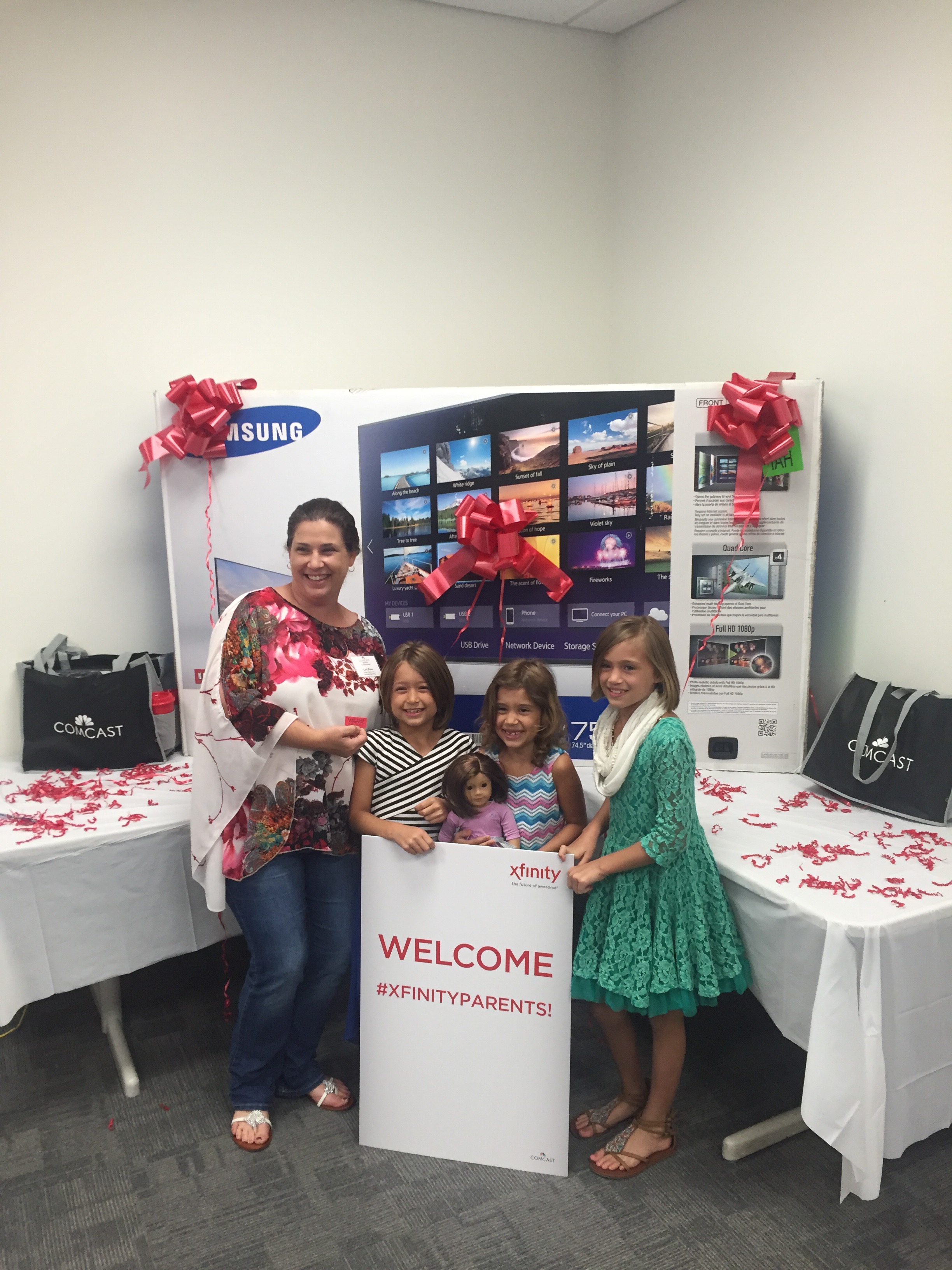 We split into groups to tour the different Xfinity features at stations throughout the store. Our host Andres Florez was a rock star himself, guiding our group of bilingual latina bloggers (and one latino daddy blogger!), and sharing all the info in English and Español. We had a blast!
One of the things that was a highlight for me was when Andres showed us the Xfinity X1 Voice Guidance feature, designed to help people who are visually impaired. What he didn't know was how thrilled I was to hear this! My father, Emilio, is legally blind, and this is exactly the kind of technology that makes his life so much better! Check out Andres, showing us the demo of that technology at the Xfinity store:
And of course, being the techie family that we are, the Xfinity Kids Zone was another highlight! I love that it looked like the choices included everything that our family loves (especially DISNEY!) Another plus was that it had the option to search by categories (Pirates or princesses? Whichever you want!)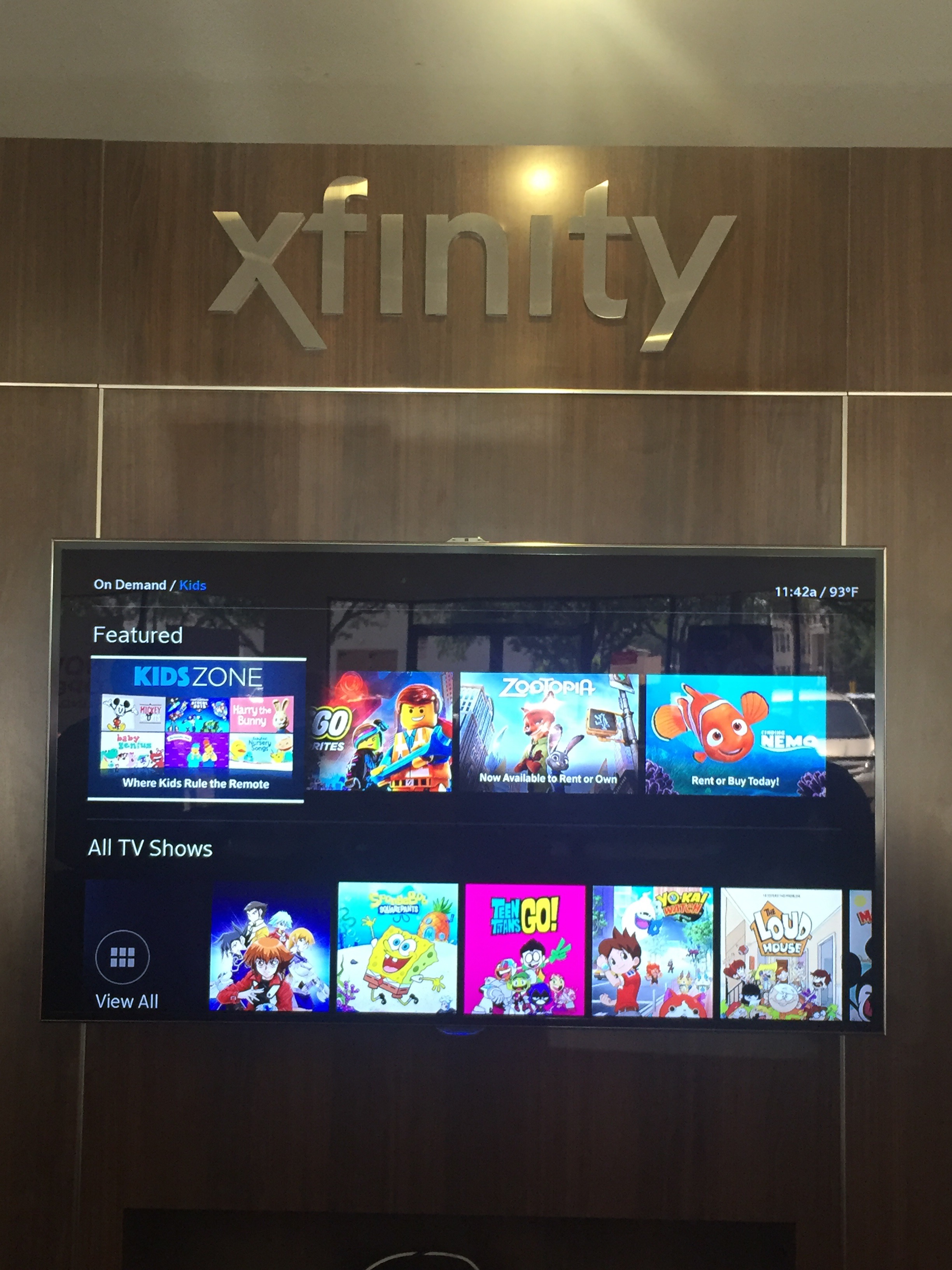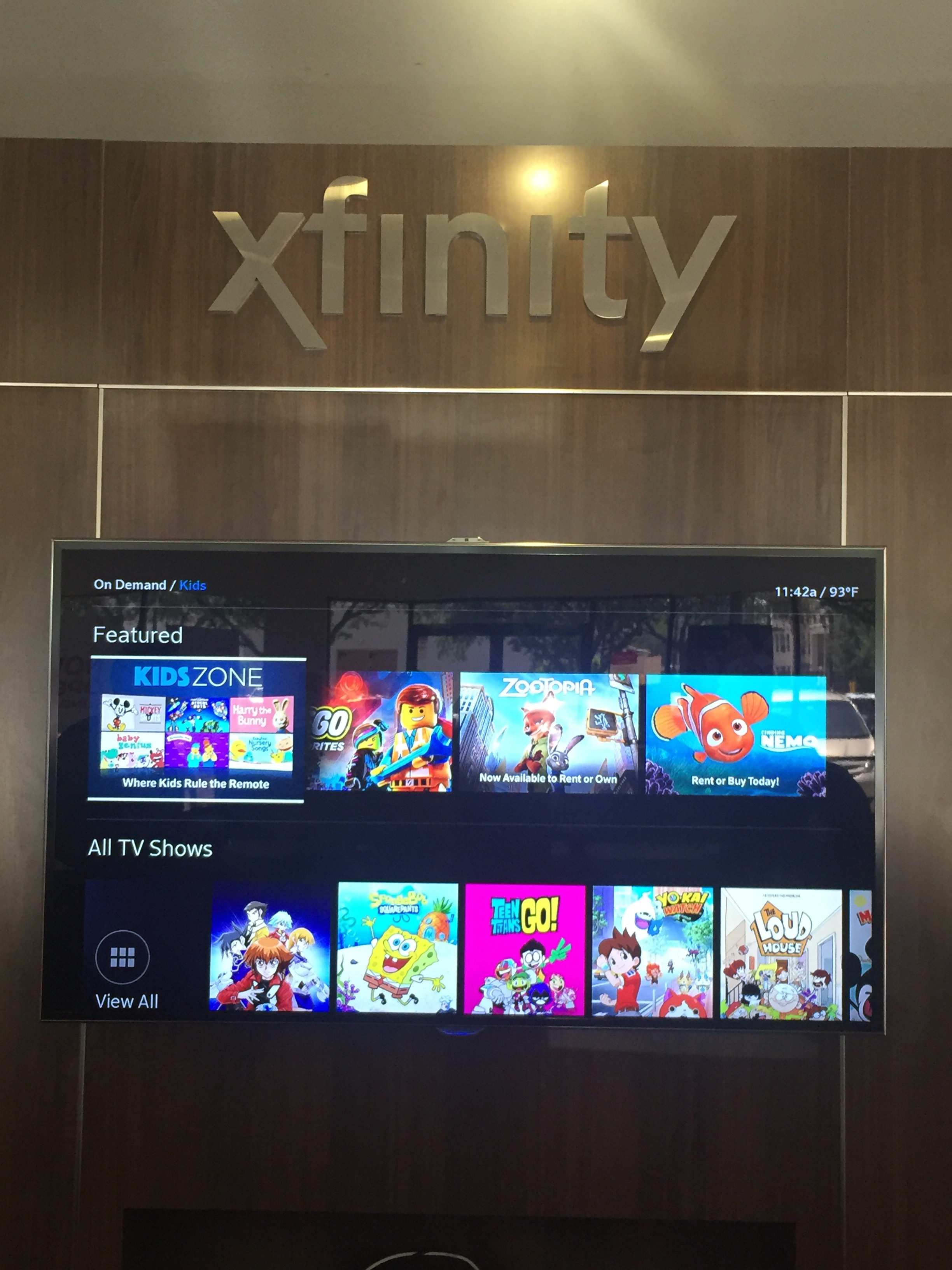 I was able to broadcast some of the technology demos that Andres gave us live on Periscope (follow me @CoppeliaMarie!) My techie husband Adam wasn't there with me at the Xfinity store, but he was able to watch through Periscope and I think he almost came over to the store when Andres showed us all the Xfinity Smart Home features. #HouseGoals.
One of these days, we'll splurge and get the system that dims the lights, turns appliances on and off and so much more!
As I mentioned earlier, this is a sponsored post that may contain affiliate links. And yes, this post is sponsored, but all opinions are my own. I really had a blast at the XfinityParents event and was genuinely impressed with everything they offer to make parents happy (from parental controls in the Kid Zone to the Smart Home features.)
Thanks for reading my blog! Have an awesome Techie Tuesday!
~Coppelia
This post is sponsored and may contain affiliate links. All opinions, thoughts and excitement are definitely my very own. 🙂 #Sponsored #Ad